If you've been following Nerdophiles for a while you know that I am a sucker for a good middle grade book. Sure, I'm way beyond the target audience but who cares? Middle grade books are often times incredibly fun adventures that are perfect for readers of all ages. And 2017 was a great year for middle grade books!
Whether you like more traditional novels or graphic novels, there was something for everyone this year. From kooky fantasies to coming-of-age tales of kids taking their futures into their own hands, I read some really amazing books.
Take a look at our top picks of the year and then chime in below in the comments with some of your favorites!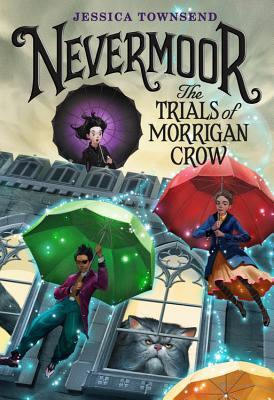 Author: Jessica Townsend
Release Date: October 31, 2017
Publisher: Little, Brown Books for Young Readers
One of the best middle grade fantasies of the year, Nevermoor: The Trials of Morrigan Crow snuck onto our list after a release date rather late in the year. Fun, whimsical, and sometimes nonsensical, the story of Morrigan Crow and her patron, Jupiter North, is perfect for young readers — as well as older ones who don't take their stories too seriously.
Morrigan Crow is a precocious child whose life was meant to be short and unhappy. But on the evening of her prophesied death, she is whisked away to a brand new world where everything seems magical. With a new lease on life, she quickly resolves never to go back to her old one and world since it would mean certain death. With the help of Jupiter and some new friends she does her best to join the prestigious and eccentric Wundrous Society so she can stay. Along the way, she gets up to all kinds of shenanigans, tackles some crazy trials, and matches wits with other prospective Wundrous candidates.
I had an insane amount of fun reading this book and I was so sad that it had to end. Luckily there's a second book on the way and it should becoming out next year!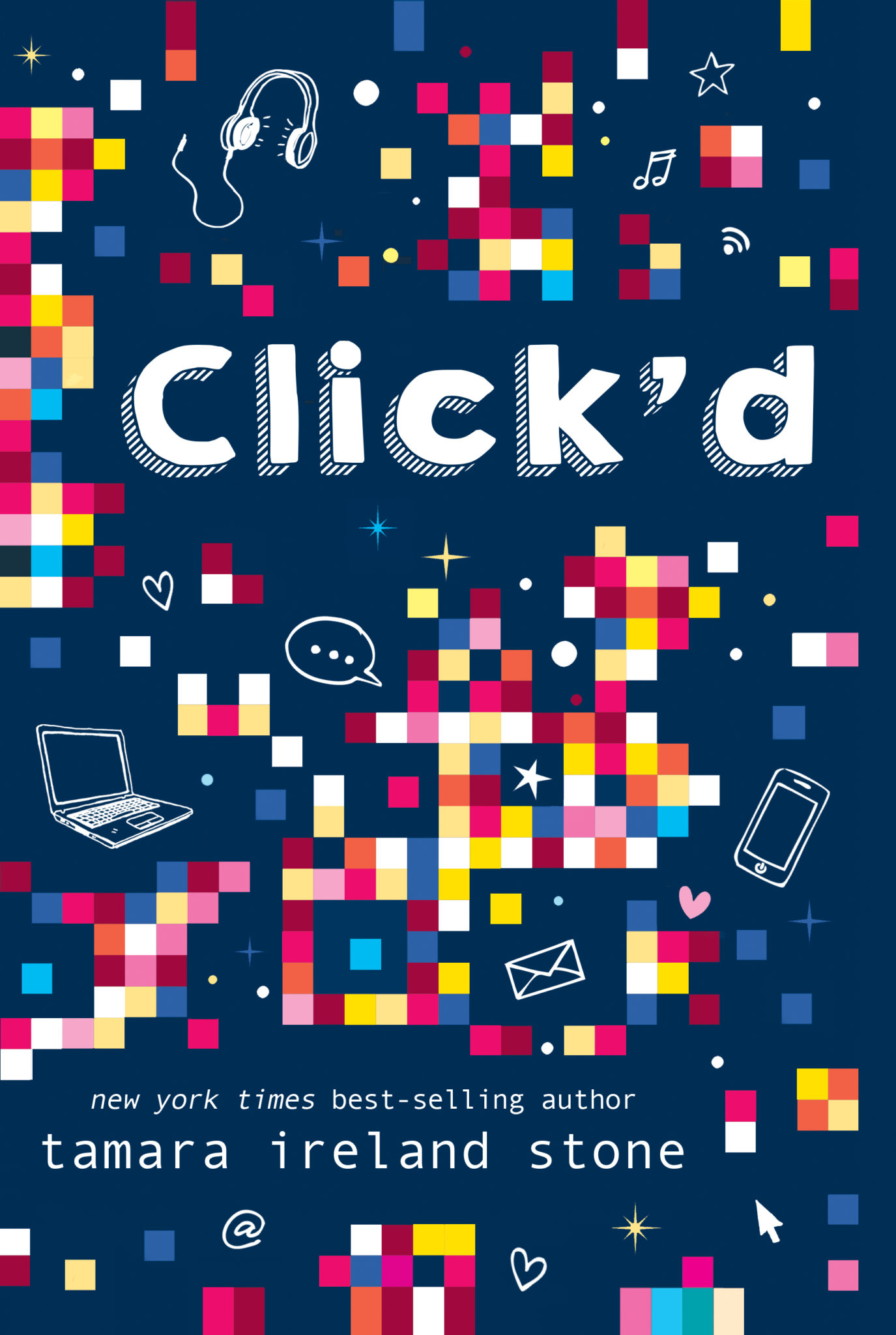 Author: Tamara Ireland Stone
Release Date: September 5, 2017
Publisher: Disney-Hyperion
Click'd is the perfect nerdy contemporary tale for the middle grade crowd and I absolutely love it. Middle grade contemporary stories aren't usually my forte (which is funny because there are two of them on this list), but I can't help but love Click'd. It's an empowering book that not just portrays girls in STEM in a positive light, but also teaches some good lessons about life, relationships, and the failure that comes with learning.
The book's protagonist, Allie Navarro, creates the titular Click'd – an app similar to Pokemon GO where people make friends in real life based on interests and proximity. But this is a middle grade setting and when a few flaws pop up in the code drama inevitably ensues. I really, really liked this book and if you want to know more, read my full review! And then encourage your young readers to pick this one up – especially your young girls interested in technology and a possible STEM career.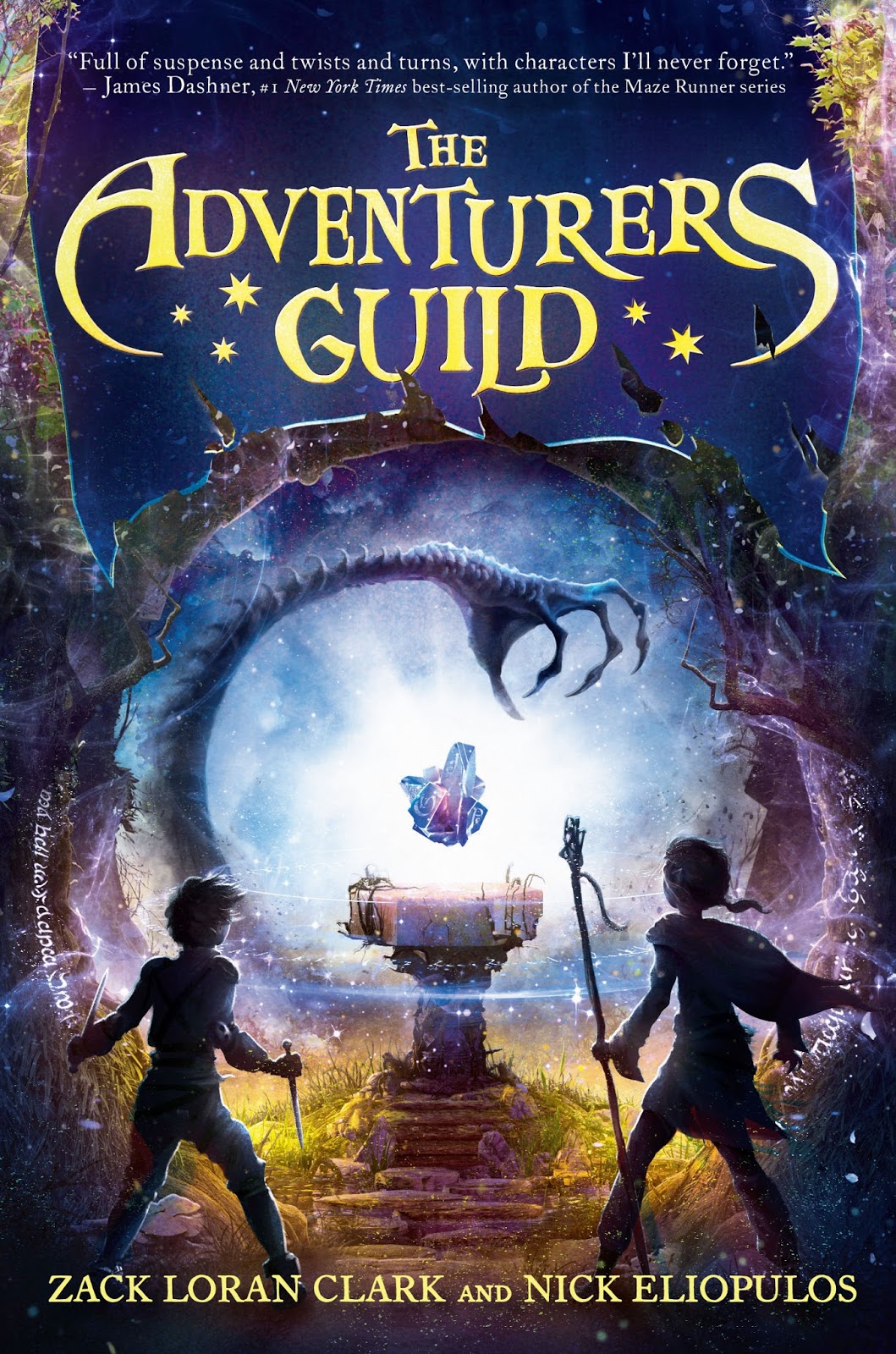 Authors: Zack Loran Clark and Nick Eliopulos
Release Date: October 3, 2017
Publisher: Disney-Hyperion
Fantasy and friendship abound in Zack Loran Clark and Nick Eliopulou's debut novel, The Adventurers Guild. The book kicks off a brand new middle grade series that takes its cue, to some degree, from the Dungeons and Dragons games the two authors frequently play together. The Adventurers Guild imagines a world overcome by monsters — and two boys who are thrust right into the middle of everything.
Our heroes, Brock and Zed, come of age in a city that effectively sorts kids into different guilds. Fate sees Zed called upon by the Adventurers Guild; friendship and ulterior motives lead Brock to follow after him. Together with a group of other young recruits, they begin learning how to fight monsters and keep their city safe. But by the end, they may find that they are called upon to save the city much sooner than they expected! I'm super excited to share this one with you all and you can read my full review here.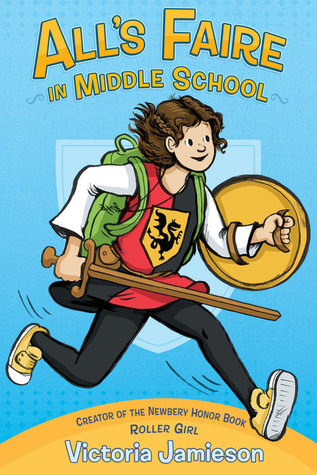 Author: Victoria Jamieson
Release Date: September 5, 2017
Publisher: Dial Books
Victoria Jamieson hit it out of the park with her middle grade graphic novel Roller Girl and this year she was back at it with her unique take on growing up and starting middle school, All's Faire in Middle School. Illustrated in a similar style to Roller Girl, All's Faire in Middle School follows eleven-year-old Imogene as she tries to fit in at her new school. But Imogene doesn't exactly have the same hobbies as her classmates.
Imogene grew up parents who worked the local Renaissance Faire and now that she's getting older, she has the opportunity to start working herself. She sees a future as a knight just like her father (who plays the bad guy every year) and starts working as his squire. Imogene tries to embody the virtues of a squire in her day-to-day life, too, but it's not that simple. And the pressures of fitting in, making friends, and just general middle school drama threaten to boil over and ruin everything.
She's ultimately forced to face her shortcomings and make some real, grown-up decisions. Imogene's challenges and growth will be relatable to young readers. And the Faire angle adds a fresh, new element to a rather classic story of trying to fit in in middle school. All's Faire in Middle School is a great pick for kids who love graphic novels in the vein of Raina Telgemeier's Drama, Jennifer and Matthew Holm's Sunny series, and, of course, Jamieson's Roller Girl.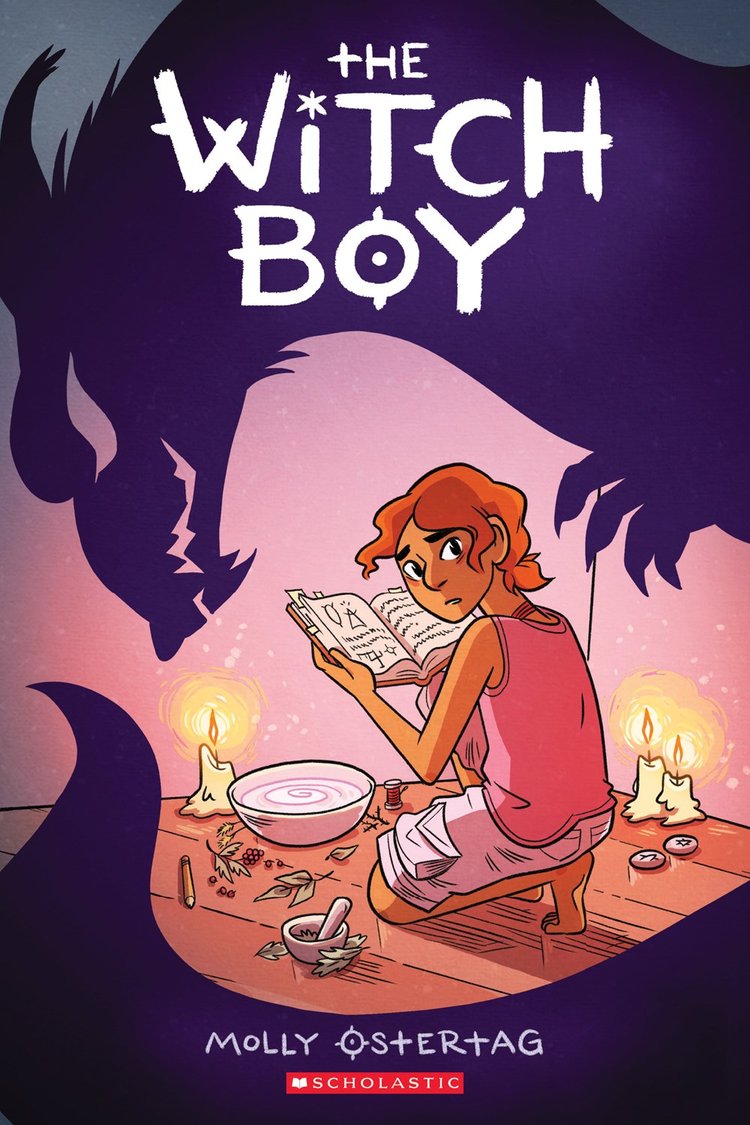 Author: Molly Ostertag
Release Date: October 31, 2017
Publisher: Scholastic (Graphix)
I fell in love with Molly Ostertag's The Witch Boy within the first few pages and I've fallen even more in love with it each time I've reread it. It's a moving book with a great message about accepting yourself and embracing your talents regardless of what others might think.
The Witch Boy is about a boy named Aster who lives with his extended family in a private little community where the girls learn to be witches and the boys are trained as shapeshifters to fight dark forces and keep them at bay. But Aster wants to learn magic regardless of what his parents, cousins, and their society may think about it. When his male cousins start to disappear, it may just be his magic that helps him save the day. I love this book to no end and I'd recommend it to anyone. Read my full review to learn more!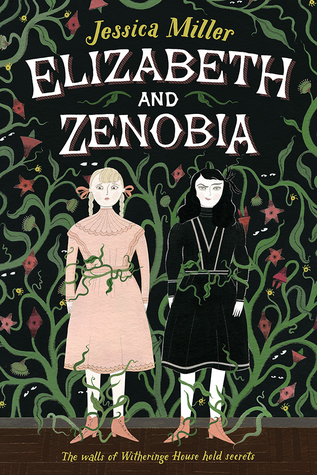 Author: Jessica Miller
Release Date: September 19, 2017
Publisher: Harry N. Abrams
Elizabeth and Zenobia is a delightful middle-grade chapter book that reads like a modern Grimm fairy tale – complete with corresponding creepy illustrations. It walks the line between make-pretend fun and creepy suspense, following young Elizabeth and her 'spirited' (read: ghostly) companion Zenobia as they explore the mysteries of their new home.
It's a great read with just the right amount of 'scare' for middle grade readers, mellowed by the snappy, wry jokes from Zenobia. There's a happy ending, but not without some supernatural suspense along the way. You can read our full review here.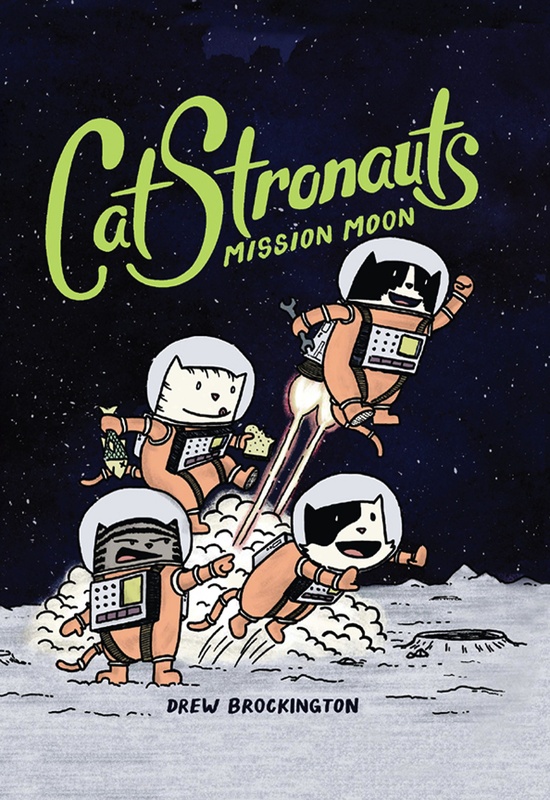 Author: Drew Brockington
Release Date: April 18, 2017 (#1-2); October 31, 2017 (#3)
Publisher: Little, Brown Books for Young Readers
If 'cats in space' isn't enough to justify Drew Brockington's new graphic novel series being on this list, then have a seat and let me tell you why I love this series so much. Yes, a lot of it has to do with the fact that there are cats and said cats spend the bulk of the series in space, but it goes beyond that. Catstronauts is a clever series full of witty puns that portrays space travel and STEM careers in an incredibly positive light for young readers.
This smart series is filled with jokes and references that parents will love just as much as their kids will (and there are some they'll probably get before younger readers do). The books utilize real NASA procedures and try to portray space travel in a somewhat realistic manner. For example, in the second book, Race to Mars, the journey to Mars takes a very long time and this isn't sped up at all for the sake of the book. And in the third book, Space Station Situation, we see one of the Catstronauts, Waffles, dealing with a very dangerous, near-death experience and the fear that comes after.
You can read reviews of the first two books in the series, Mission Moon and Race to Mars here. In total, Brockington saw three books released this year with a fourth on the way in April. I love this series so much that I've already got it pre-ordered!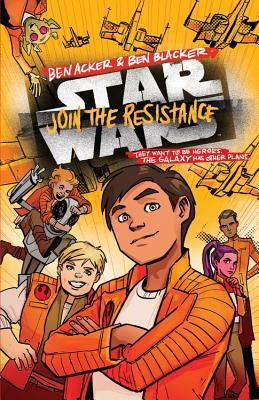 Authors: Ben Acker and Ben Blacker
Illustrator: Annie Wu
Release Date: March 7, 2017 (#1); October 3, 2017 (#2)
Publisher: Disney Lucasfilm Press
When I was putting this list together I was actually a little surprised when I realized that the Join the Resistance series only started this year! Growing up I loved the middle grade and young adult Star Wars series' and so I was really excited that a new generation of kids would have the chance to jump into a series that was actually canon (unlike the awesome, Wimpy Kid-esque Jedi Academy books).
The series follows a group of young recruits who have joined up to serve the Resistance. Mattis Banz is our main character, a potentially Force-sensitive young man who really just wants to fly ships and be like his idol Poe Dameron. But he's a bit of a troublemaker just like some of his squad mates – much to the disdain of their leader, Jo, and squadmate Lorica. When things go sideways while on an off-planet mission they have to learn to work together in order to survive!
It's a fun series that introduces us to new characters and shows us a handful of familiar ones, too. And while these are clearly middle grade books, there are some fairly serious moments throughout.
The second book, Escape From Vodran, was also released this year but I admittedly wasn't as big of a fan of it as I was the first book. That said, it was still good – if a little dark! A third book is coming out this summer and I can't wait to see what Acker and Blacker have in store for J Squadron.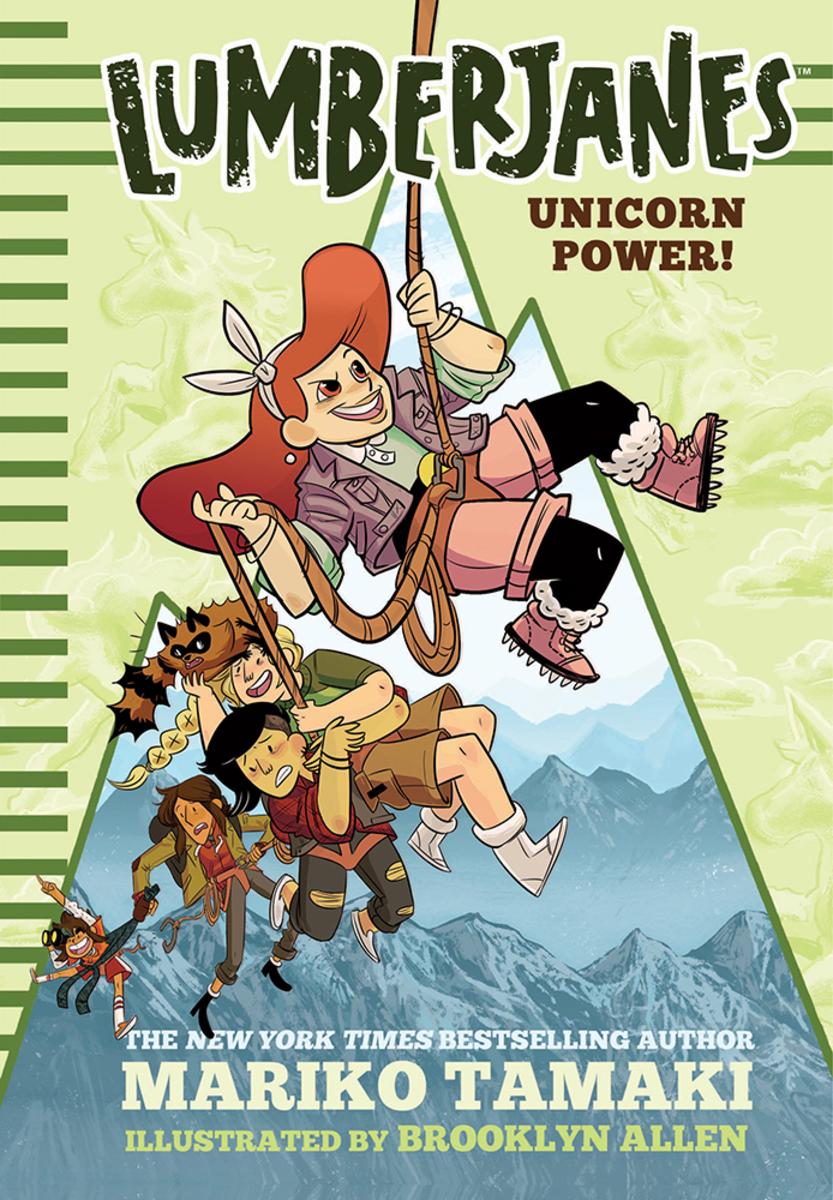 Author: Mariko Tamaki
Illustrator: Brooke Allen
Release Date: October 10, 2017
Publisher: Amulet Books
We've been huge fans of Lumberjanes ever since the comic first launched and I've been covering it for the past couple of years now. I was super excited when I heard that BOOM! Studios and Abrams were teaming up to release a series of middle grade prose novels. I was even more excited when Mariko Tamaki and Brooke Allen – one of the original artists and co-creators of the series – signed on to do the illustrations.
Basically, I was super stoked for this whole series.
Lumberjanes: Unicorn Power! is a great book for long-time fans of the series as well as kids who are looking to jump into the series for the first time. The book is set well into the comic series timeline, but it's not hard to understand what's going on even without that previous background knowledge.
It's ultimately just a great adventure that feels like it could have been pulled straight from the comics. Read our full review here! And keep your eye out for the second book, Lumberjanes: The Moon is Up, later this year!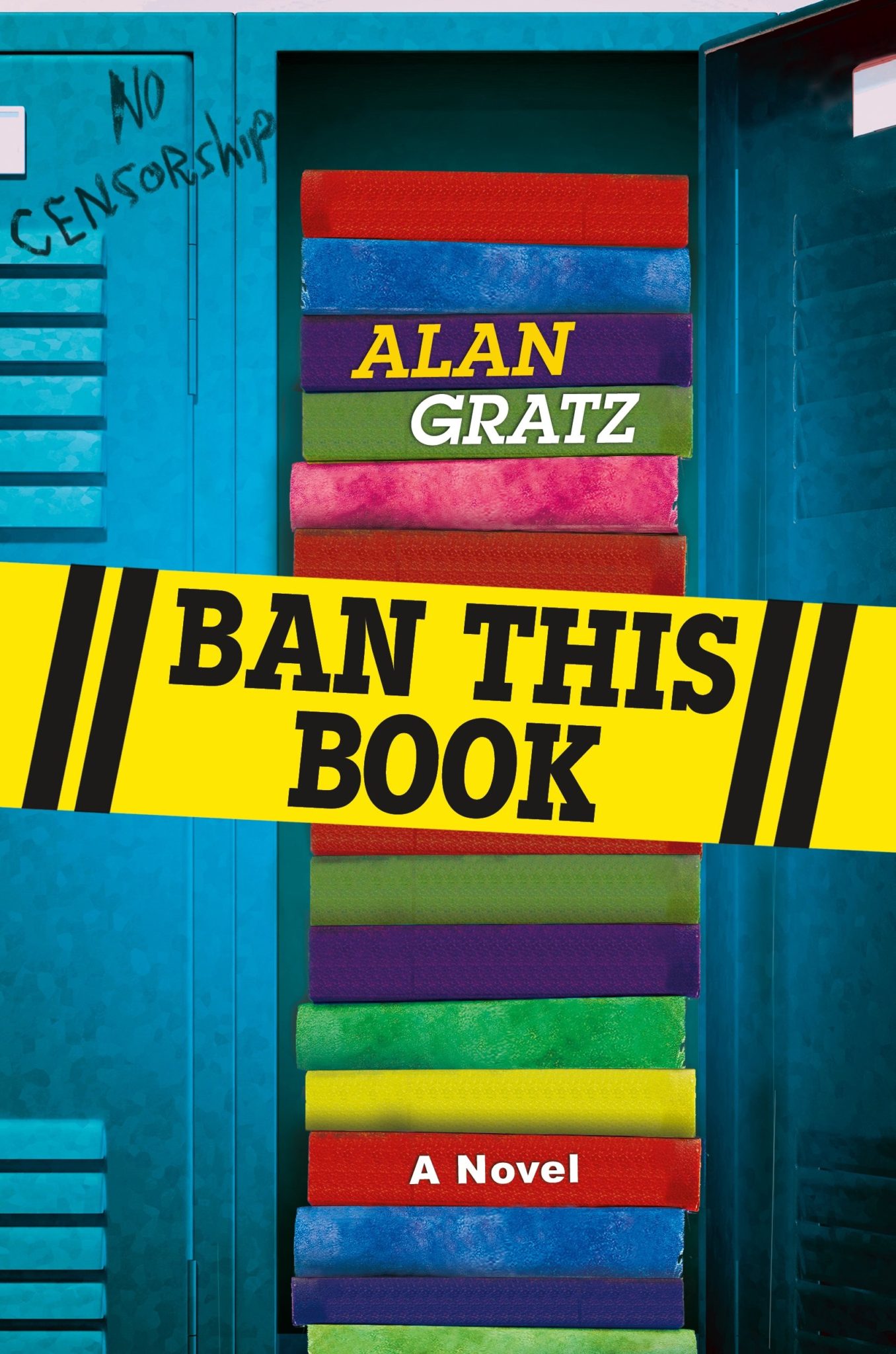 Author: Alan Gratz
Release Date: August 29, 2017
Publisher: Starscape (Tor)
One of the two middle grade contemporary novels on our list, Ban This Book is an incredibly inspirational read that does a great job of introducing young readers to the idea of censorship in school libraries. The book follows a timid elementary school student named Amy Anne as she's spurred into action by her passion for reading. Over the course of the book, she stands up for herself and what's right, becoming an inspiring figure and an empowered young woman of color.
I was taken by Amy Anne almost immediately because I could see my nerdy, book-loving younger self in her so thoroughly. Alan Gratz creates such a phenomenal character and shows young readers that they, too, can stand up and make themselves heard even when adults might refuse to listen at first. Filled to the brim with references to banned books and featuring a cameo by Dav Pilkey, Ban This Book is an excellent read! Read our full review here.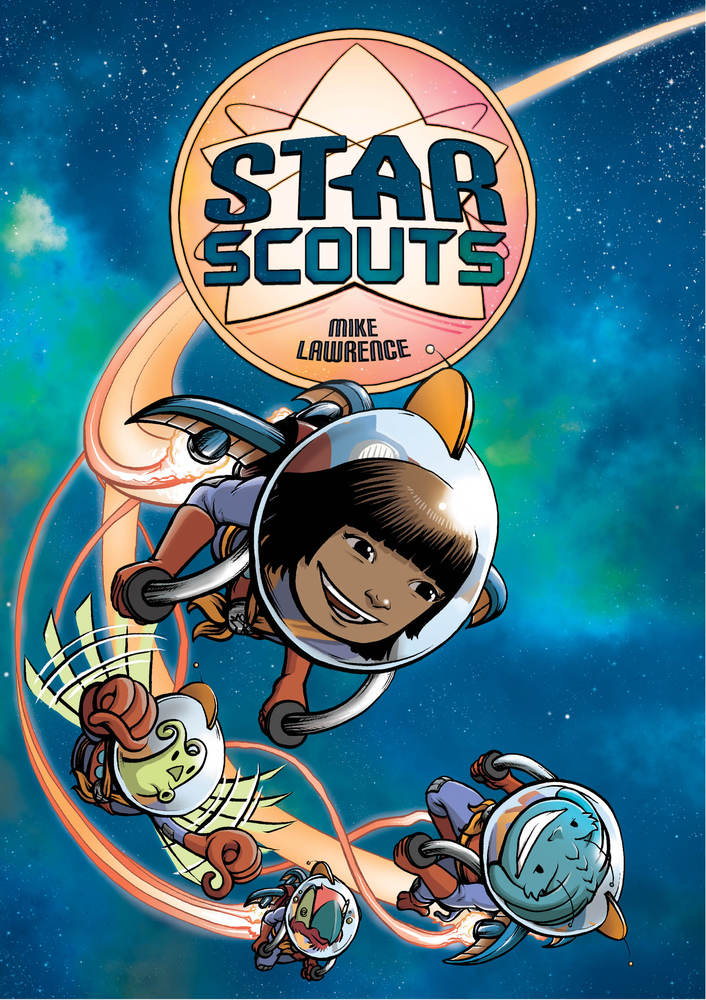 Author: Mike Lawrence
Release Date: March 21, 2017
Publisher: First Second Books
Last but certainly not least we have Mike Lawrence's Star Scouts. I love this book and I cannot wait for the sequel, Star Scouts: League of Lasers, to come out later this year! As a former Girl Scout I could only dream of having the kind of advenures and earning the kinds of badges Avani and her troop have. Let me tell you, I would have been all over jetpack flying!
Star Scouts is a great book with an adventurous, clever heroine who grows a lot throughout the book. When we first meet Avani she's an angry, upset little girl who was recently forced to move to a new town and she's having problems making friends. But after a chance encounter introduces her to a troop of quirky, diverse aliens she starts to find her place. I won't give away too much and if you want to know more you can read our full review — or check out our interview with Mike Lawrence from SDCC 2017!

REVIEW COPIES OF NEVERMOOR, CLICK'D, THE ADVENTURERS GUILD, THE WITCH BOY, ELIZABETH AND ZENOBIA, CATSTRONAUTS: MISSION MOON, CATSTRONAUTS: RACE TO MARS, LUMBERJANES: UNICORN POWER!, BAN THIS BOOK, AND STAR SCOUTS WERE PROVIDED BY THEIR RESPECTIVE PUBLISHERS FOR THE PURPOSE OF REVIEW OVER THE PAST YEAR OR SO. OUR OPINIONS ARE OURS AND OURS ALONE.