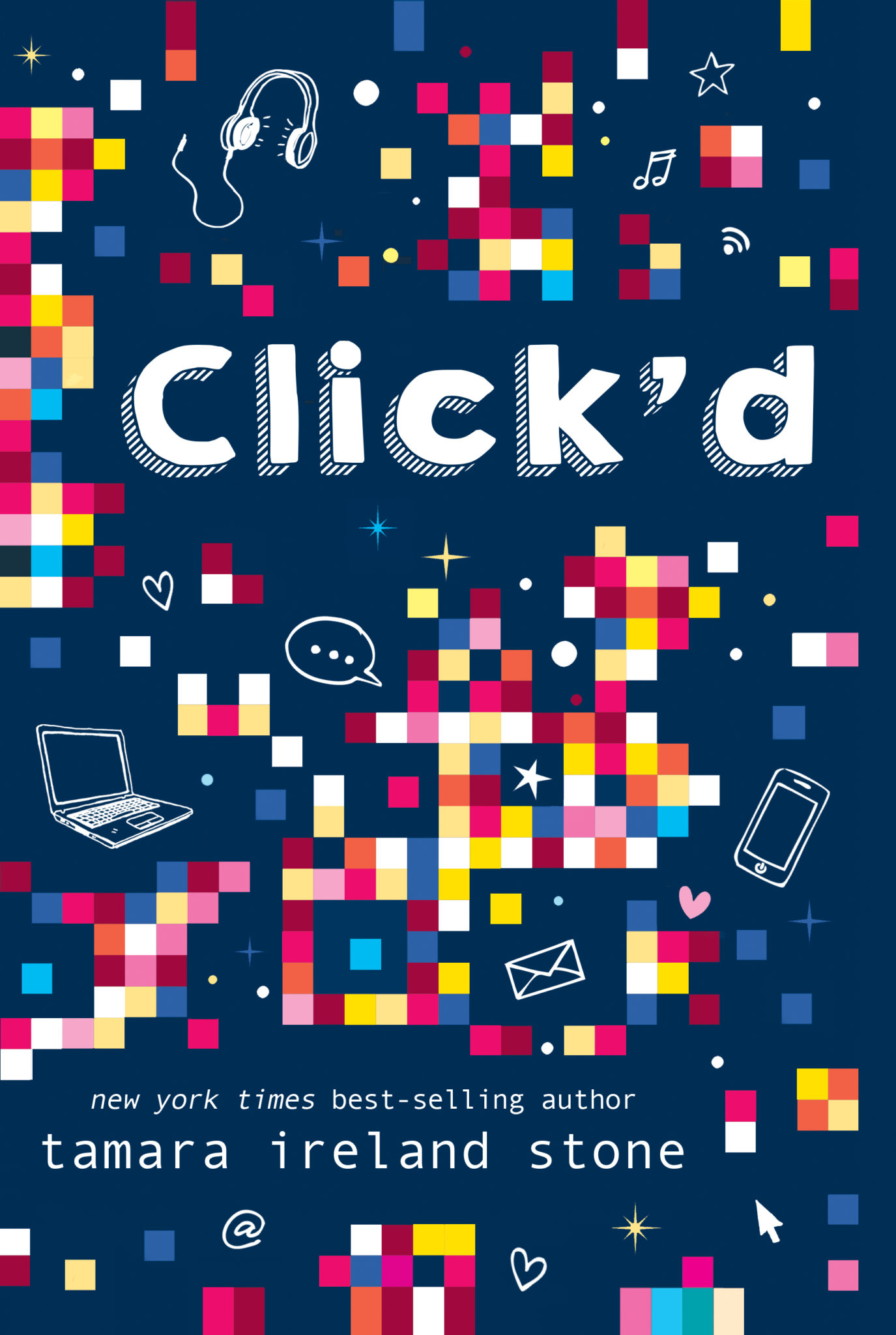 Title: Click'd
Author: Tamara Ireland Stone
Release Date: September 7, 2017
Publisher: Disney-Hyperion
Review Spoilers: Low
GoodReads | Amazon

Click'd
is an amazing middle grade novel that reminds girls that they can do anything – including take on the tech industry! Written by an author who knows her way around code,
Click'd
combines a fun and easily relatable story with a great message that young readers will hopefully take to heart.
The book does a phenomenal job of embracing the idea that we should be encouraging more young women to pursue STEM related fields without making it seem too heavy handed. Readers see how much our heroine, Allie Navarro, loves coding and hopefully find themselves inspired to follow her lead.
Click'd follows Allie over the course of about a week as she works on an application she hopes will win her top honors at the upcoming Games for Good competition. After spending the summer working on her app (also called Click'd) at a special coding camp for girls, she thinks she's got it in the bag. Click'd was designed to help people make new friends and connect through common interests by alerting them to people nearby that they would "click" with. It's not an app that would save the world necessarily, but it's something that could still help people make meaningful connections.
Allie's invites her friends at home to check out the app, but soon the whole school is playing along. The popularity of Click'd propels Allie into middle school stardom but it also reveals some serious problems with her code. She had hoped the larger user base would help her test the code but the problem she ends up facing is a big deal.
Something really great about this book is that there are problems with the app and the code.
Without getting too technical, the author really highlights the challenges and puzzle-solving nature of working with code. If you're thinking that means the book is riddled with lines of code and technical terms don't worry – it's not. Tamara Ireland Stone does a great job of keeping these parts of the story accessible to readers regardless of their prior knowledge.
While a lot of the book focuses on Click'd, the app's popularity, and Allie's eventual race against time to fix her code and protect everyone's privacy, Click'd is just as much about human interactions as it is the game. Allie has a great group of friends and a solid support system in both her computer teacher and her family. She also has a 'rival' named Nathan who is just as competitive, over achieving, and code savvy as her.
Throughout the book we see how the app – as well as its popularity and its problems – begin to affect those relationships.
This is where I think the book truly shines.
We know that Allie is very smart and that she's a very capable coder. But these relationships also help us see her as any other middle grade heroine – or reader for that matter. She doesn't have to be super nerdy to be into computers and coding. She has a great group of friends (who aren't coders themselves), a variety of interests, and similar motivations to anyone her age. She just also happens to love computers and coding. Allie doesn't meet that 'nerd' stereotype that young people still so often associate with science and technology.
Allie is a fully fleshed out, relatable character who truly embodies that idea that any girl can embrace STEM.
And at the end Tamara Ireland Stone doesn't just wrap up the story but she also encourages readers to try out coding for themselves. There is a referral to the code.org website along with a couple of quick and easy activities for readers right in the book. Whether or not the reader follows up with these activities will obviously depend on the individual, but I like that they are included just in case anyone takes Allie's story to heart and thinks maybe they'd like to try out coding.
Click'd is a great book with a fun story and an even greater message for kids – especially young girls – who might be considering getting into coding. This was one of my most anticipated middle grade releases of the year and I had really high hopes for it. I am so happy to say it did not disappoint! I only wish I could get this book into the hands of every single young reader.
Girls who love science – or just girls who love apps and great stories – are going to love Click'd and they're going to love Allie's story. I can't recommend this one enough!