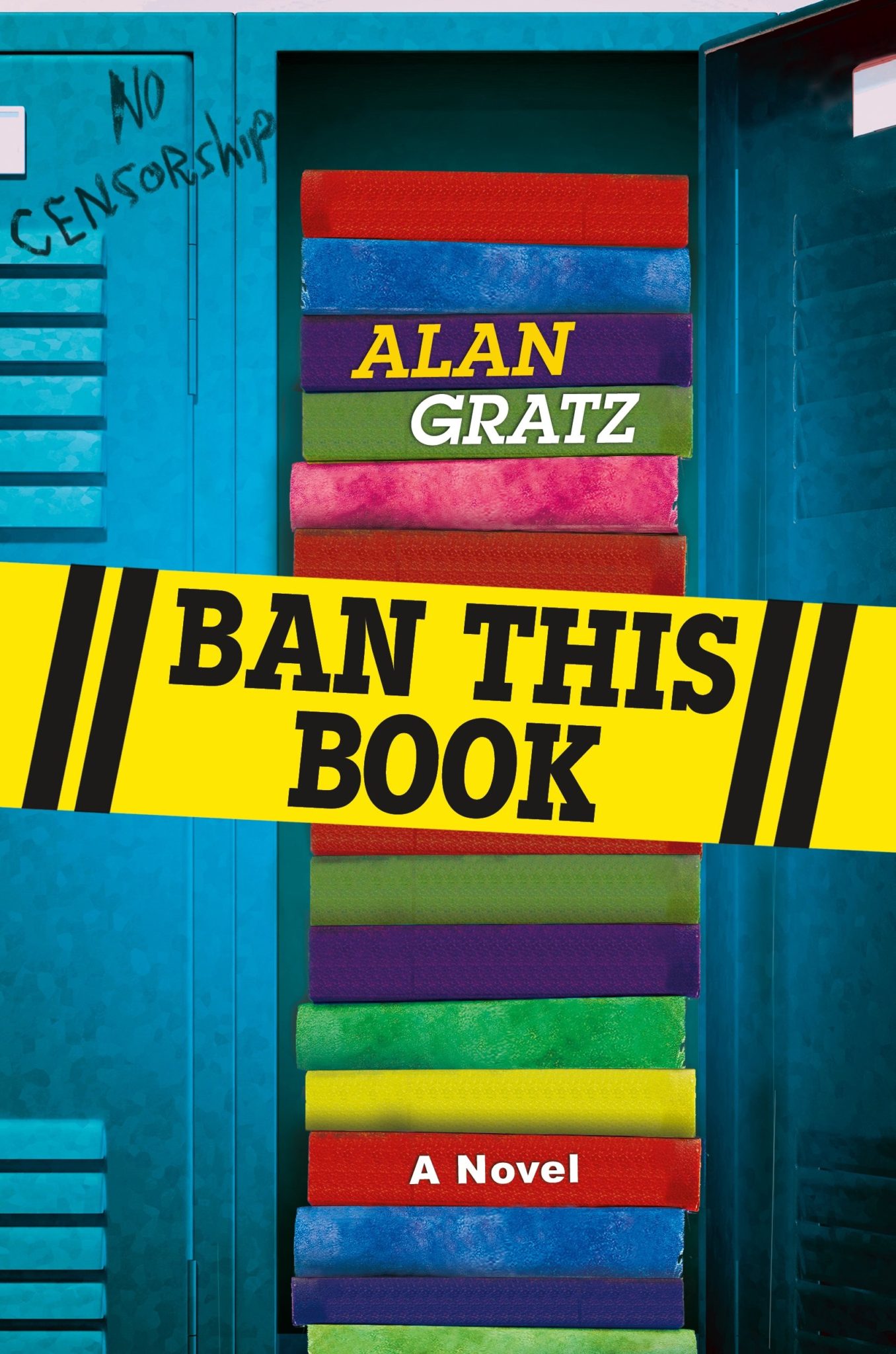 Title: Ban This Book
Author: Alan Gratz
Release Date: August 29, 2017
Publisher: Starscape (Tor Books)
Review Spoilers: Low
GoodReads | Amazon

If you ask me, the premise of this book is just too amazing to pass up. In
Ban This Book
, a little girl starts her own "illegal" locker library after a parent goes ban-happy with the books in the school's actual library. How can you
not
be intrigued by a book like that? And I'm happy to say that Alan Gratz's book more than lives up to its promising concept.
The book follows a girl named Amy Anne who is a shy, quiet student, but a voracious reader who practically lives in her school library. While she loves reading she does, of course, have a favorite book: From the Mixed-Up Files of Mrs. Basil E. Frankweiler by E.L. Konigsburg. But when she learns from her beloved librarian, Mrs. Jones, that the book has been pulled off the shelf because a parent thought the book – and a lot of others – were 'inappropriate,' it's not long before this quiet little girl starts thinking of ways to fight back.
With the help of some of her classmates, Amy Anne starts collecting all the books being challenged and pulled out of the library. As word gets around, kids from every grade start reaching out to read these books that have suddenly found their way into the spotlight. Unfortunately, that means Amy (and the others) find themselves in the hot seat, too, fighting back agains the principal, school board, and the parent, Mrs. Spencer, who is determined to remove any book that seems objectionable from the school library.
Ban This Book offers a very timely discussion on library censorship and banned (or challenged) books through an easily relatable story and a child's point of view. It's a great way to start conversations with young readers about what it means for books to be banned and challenged.
While many libraries recognize 'Banned Books Week' with celebrations of often challenged titles there are plenty of young readers out there who may not be aware of library censorship that could be going on in their communities. With this year's 'Banned Books Week' starting up on September 24th this is the perfect time to read this book!
But the book isn't just about censorship.
It's just as much about standing up for yourself in any situation. Amy Anne goes from a shy, soft-spoken little girl to an empowered young woman of color who finds her voice and speaks up about what she believes in.
Not only that, once she finds her voice she finds she can speak up about other issues in her life too. Amy Anne has a number of problems at home where she feels like her parents don't understand her and only really care about her sisters. It's something that I know a lot of readers – myself included had I been reading this book when I was closer to Amy Anne's age – would relate with.
And not all of the other issues addressed by this book necessarily involve Amy Anne. One of the boys who checks out one of her books is dealing with his grief after the death of his grandfather. Another boy, Trey, has to deal with the aftermath of his mother (Mrs. Spencer) trying to ban all of the books in the first place — and how to balance his love for his mom with his own beliefs.
For a book targeted primarily towards elementary-aged readers, it covers a lot of ground!
Something else I really liked about Ban This Book was how natural and realistic a lot of the challenges Amy Anne and her friends faced felt. It's not so easy to start an illegal locker library – especially when you're in elementary school.
I thought the kids coming together to deal with issues like cash-flow problems, keeping track of inventory, and acquiring new books really acknowledged the setting and the characters' youth. And I liked that when they broke the rules there were real consequences. While Amy Anne and her friends are the heroes of our story they're still kids and they're bound by school rules.
Another thing that's awesome?
All of the books challenged in Ban This Book are real books that have actually been challenged or banned within the last thirty years. So it also offers kids who take the book's message to heart a pretty great reading list if they want to start exploring a bunch of commonly challenged books – much like the book's heroine wanted to do herself.
A lot of the books that wind up being challenged – not just in this book but in real life – tend to be science fiction and fantasy titles (or books from related genres). Just ask J. K. Rowling, Dav Pilkey, and R.L. Stine.
It is a great book that prompts discussions on why books are banned and how to fight back against library censorship. And it does a lot to celebrate those banned works, too, by bringing them to the forefront, turning them into inside jokes for the book's characters, and showing how excited kids can be to read them.
Ban This Book is book you'll want to read along with your young reader and discuss… and then you'll probably want to explore all banned books mentioned with them afterward too!