From almost 30 short films, I found it almost impossible to pick my favorites out of the offerings presented. They all managed to succinctly tell an emotional story that left me laughing, crying, and begging to see more from these directors. The list below is my top picks from the Sundance 2021 Short Films Program.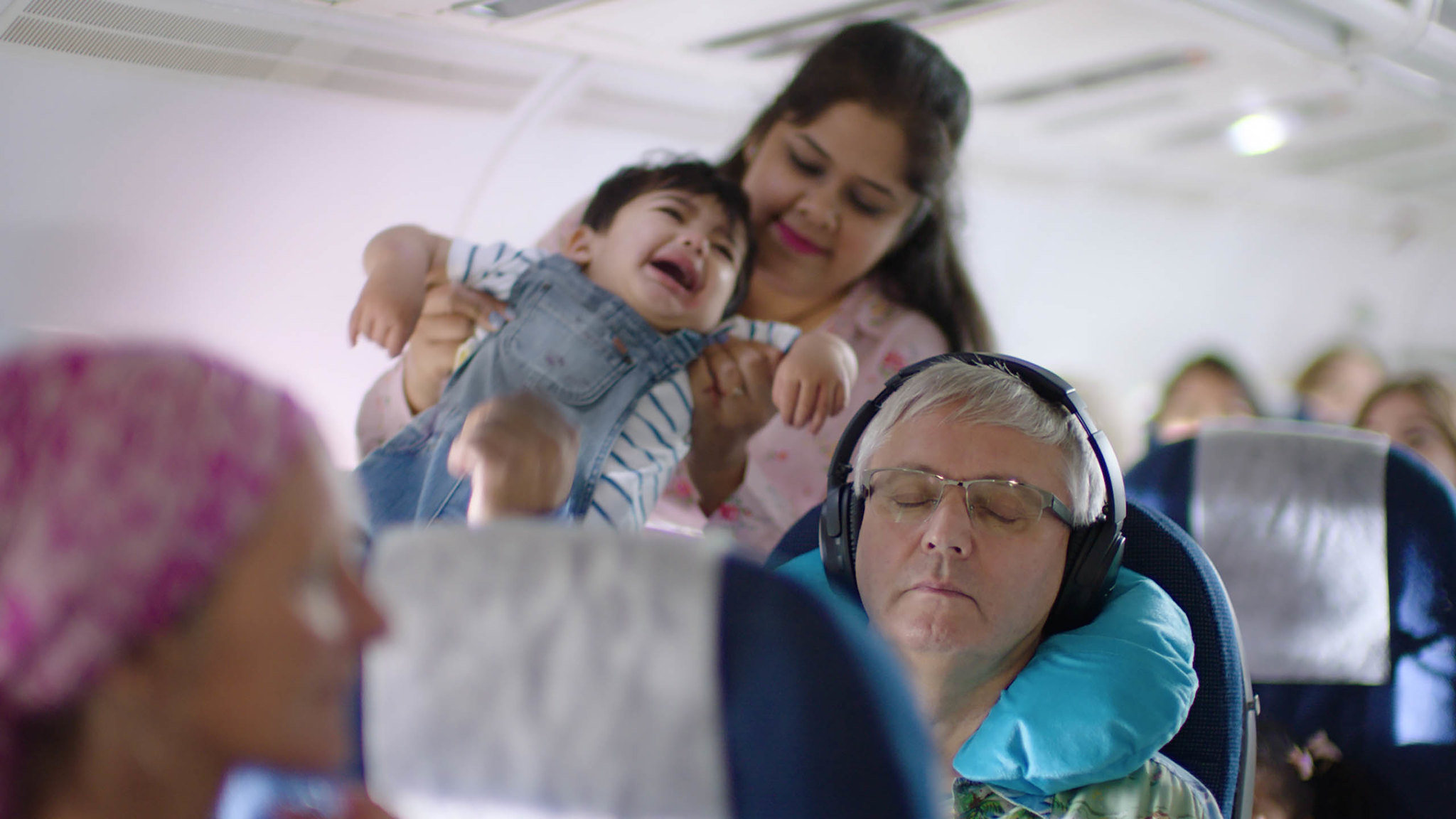 The Affected — dir. Rikke Gregersen
Rikke Gregersen's The Affected works on multiple levels as commentary. After a woman refuses to sit down on a flight, protesting the deportation of another passenger, the pilot of the flight is forced to take a political stand. You could honestly analyze this short for hours, from fellow passengers' reactions we get everything from annoyance to mild interest to total ignorance. The passenger being deported is not the true subject of the altercation, but rather he is being used by this woman who is making a political stand. The bitter end of the short reveals just how little her protestation matters to the man himself, but should credit be given simply for her boldness and her willingness to speak out? A provocative piece that will inspire conversation and debate, it ultimately does its best attempt in telling an unbiased story with believable dialogue in a totally believable situation.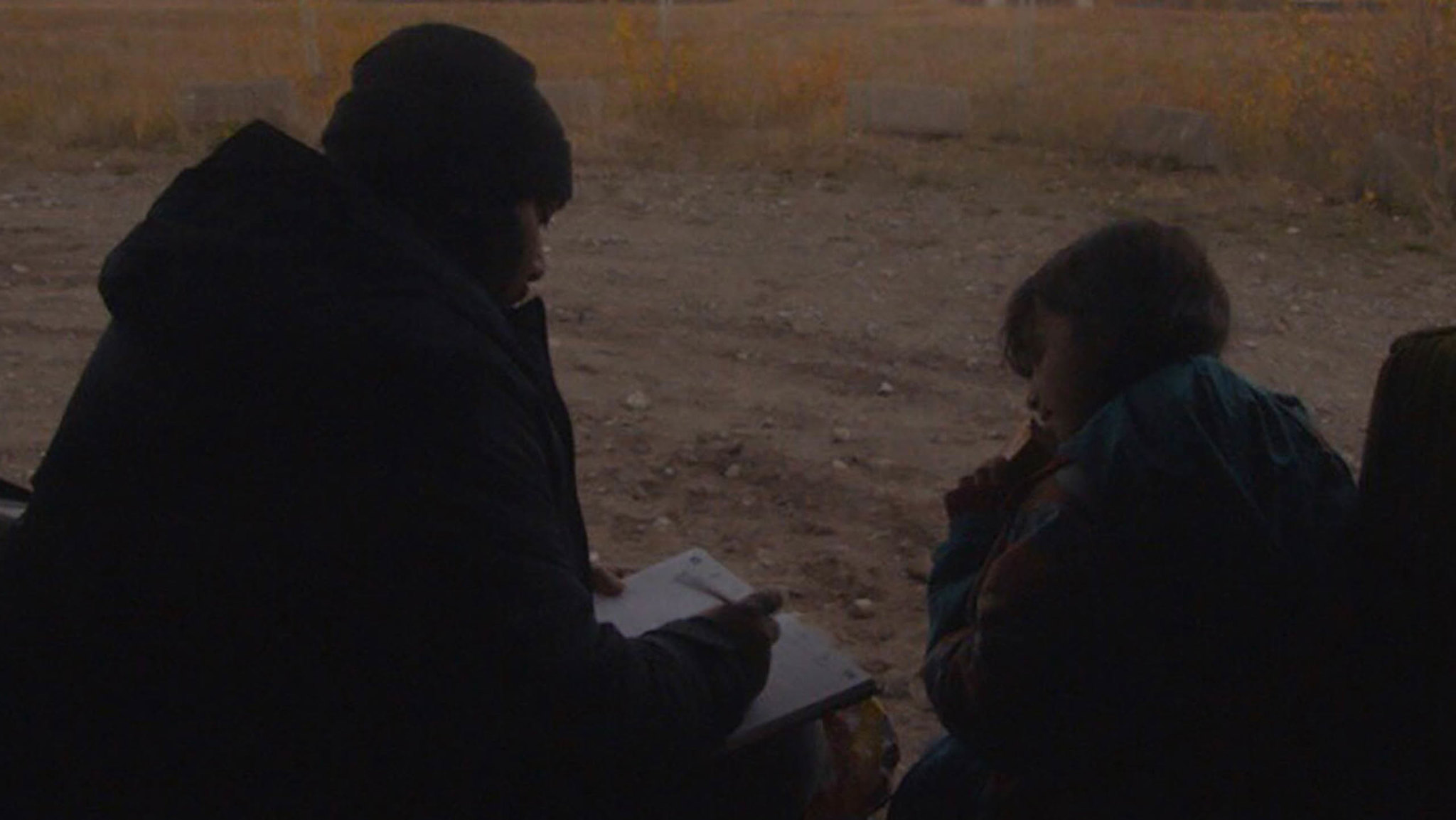 Bambirak — dir. Zamarin Wahdat
I have a soft spot for stories about gruff dads bonding with their young daughters and Bambirak hit that spot. As a single dad struggling with his first job in Germany, Faruk finds his daughter Kati in his delivery van one day and allows her to come along with him during his workday. Bambirak jumps through vignettes of the day, of Kati helping her father with deliveries and the two bonding over candy and eating lunch. It is warm and sweet until they encounter inevitable racism in their path. Kati is accused of something she didn't do and forced to apologize by her father, who realizes the crowd gathering is more likely to turn against them than advocate for them. It's a painful moment, one that you can sense Faruk wishes his daughter didn't have to experience at her young age. Kailas Mahadevan and Lara Cengiz-Karinnes are so fluid in their performances as father and daughter, respectively, it's transfixing. I would love to see this as a feature film.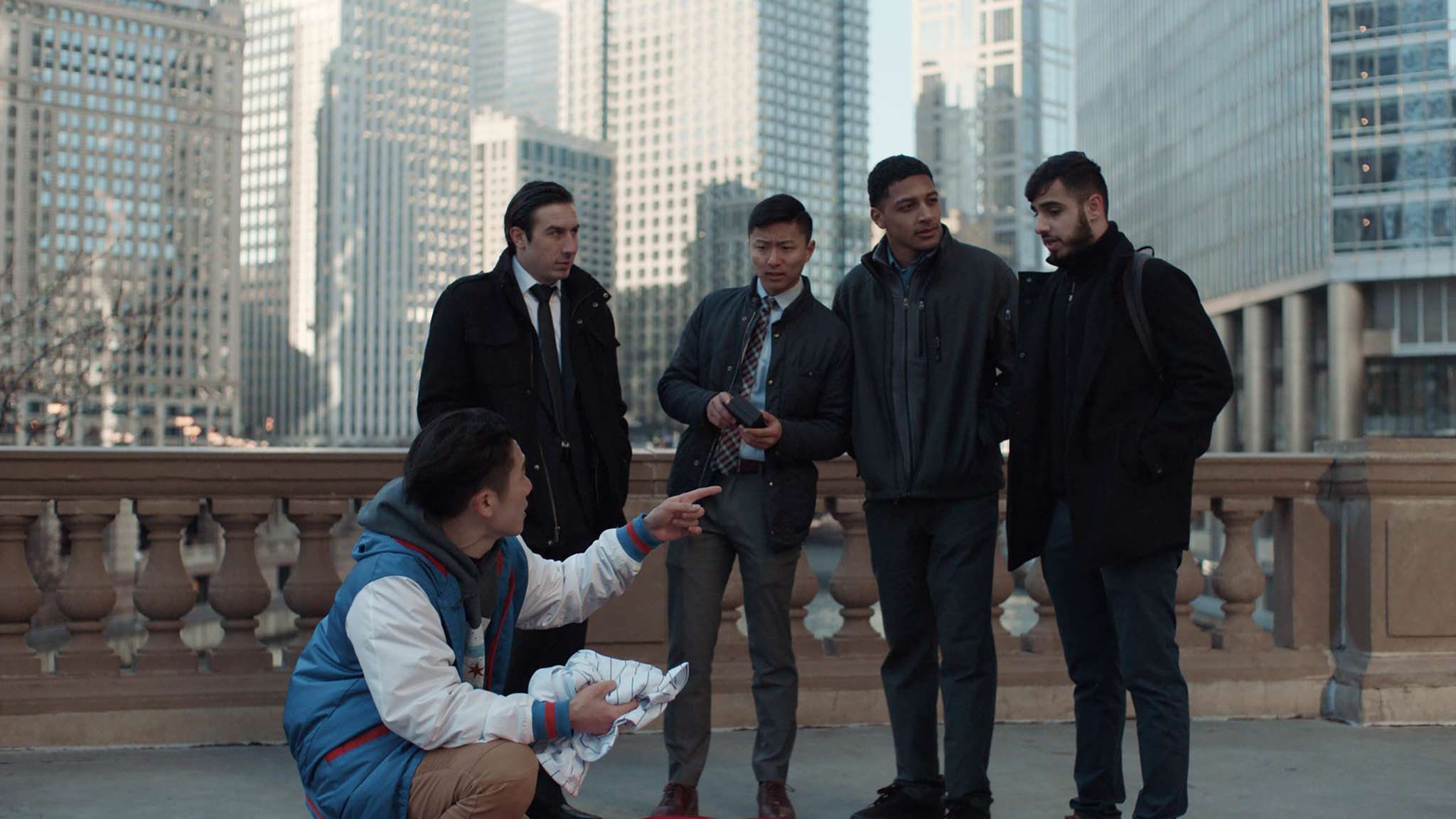 BJ's Mobile Gift Shop — dir. Jason Park
A light-hearted tale about a young entrepreneur who rolls around a red luggage case like Mary Poppins totes around her carpetbag. Full of everything you could need from a new shirt to his grandma's kimchi, he hustles around the streets of Chicago making an unconventional living. For BJ, he is happy following his passion and doesn't need to follow the road of expectations that often Asian Americans feel are laid out in front of them. He is the arbiter of his own fate, sometimes capitalizing off of people's desperation, but not without his generous moments. There is a bit of mythic quality to this modern-day hustler, but when he returns home to his grandparents at the end of the day, it's hard not to have a smile on your face as you watch BJ sit down to dinner with them.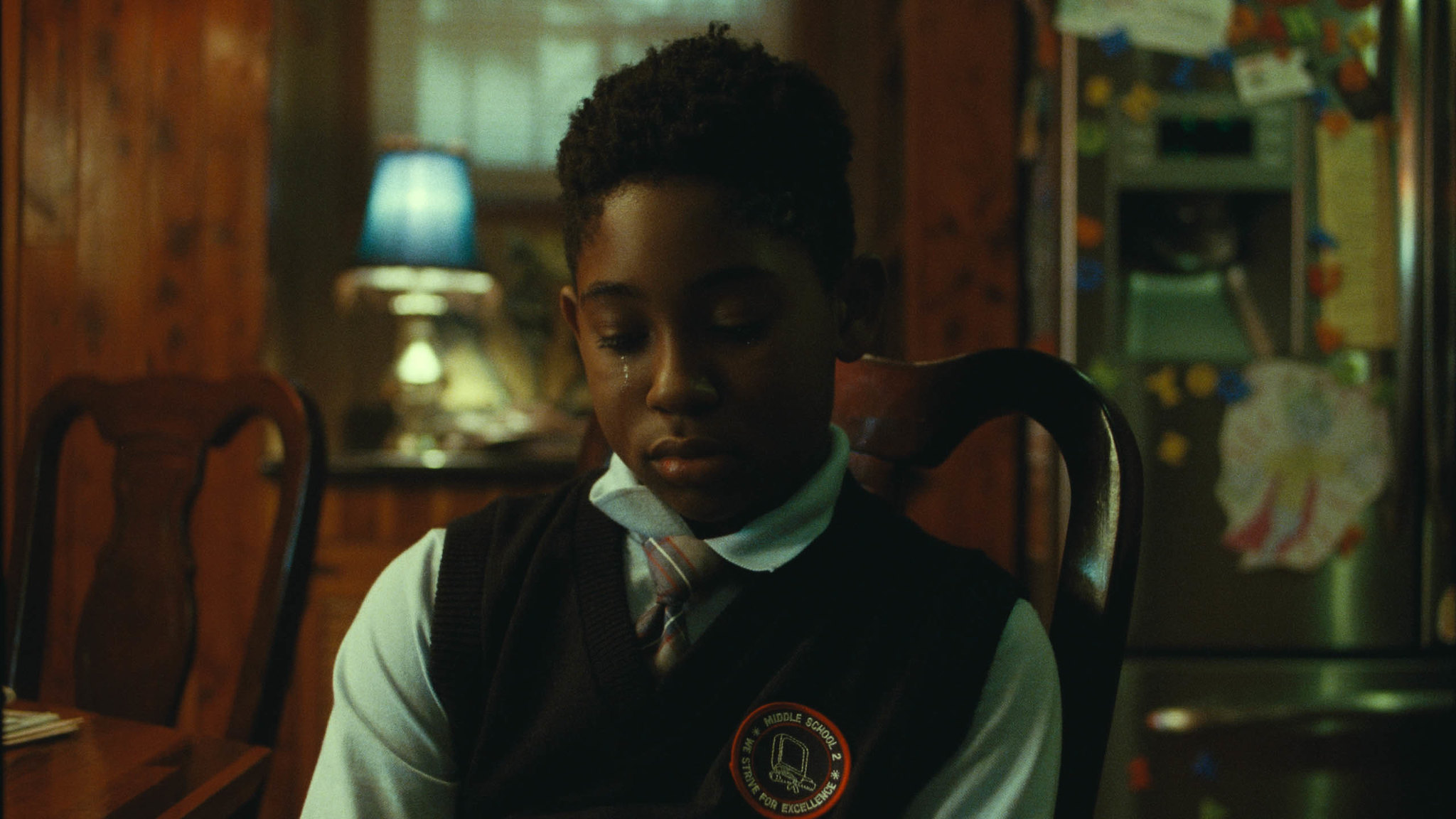 Bruiser — dir. Miles Warren
Toxic masculinity, father and son dynamics, and a World Star-esque fight, Bruiser is a deeply moving short from Miles Warren that looks not only at a man's insecurity with his own masculinity but how his actions can affect his son. It's impossible not to feel for Darious as his friends replay the fight between his dad and another parent from his school after he has been excluded from a birthday party. We know that his father is just trying to do his best, but sometimes even that isn't enough and it ends up pushing Darious away. As Darious tests the limits of his own masculinity, we watch as the two come to a breaking point but hope that they'll walk away having healed their relationship.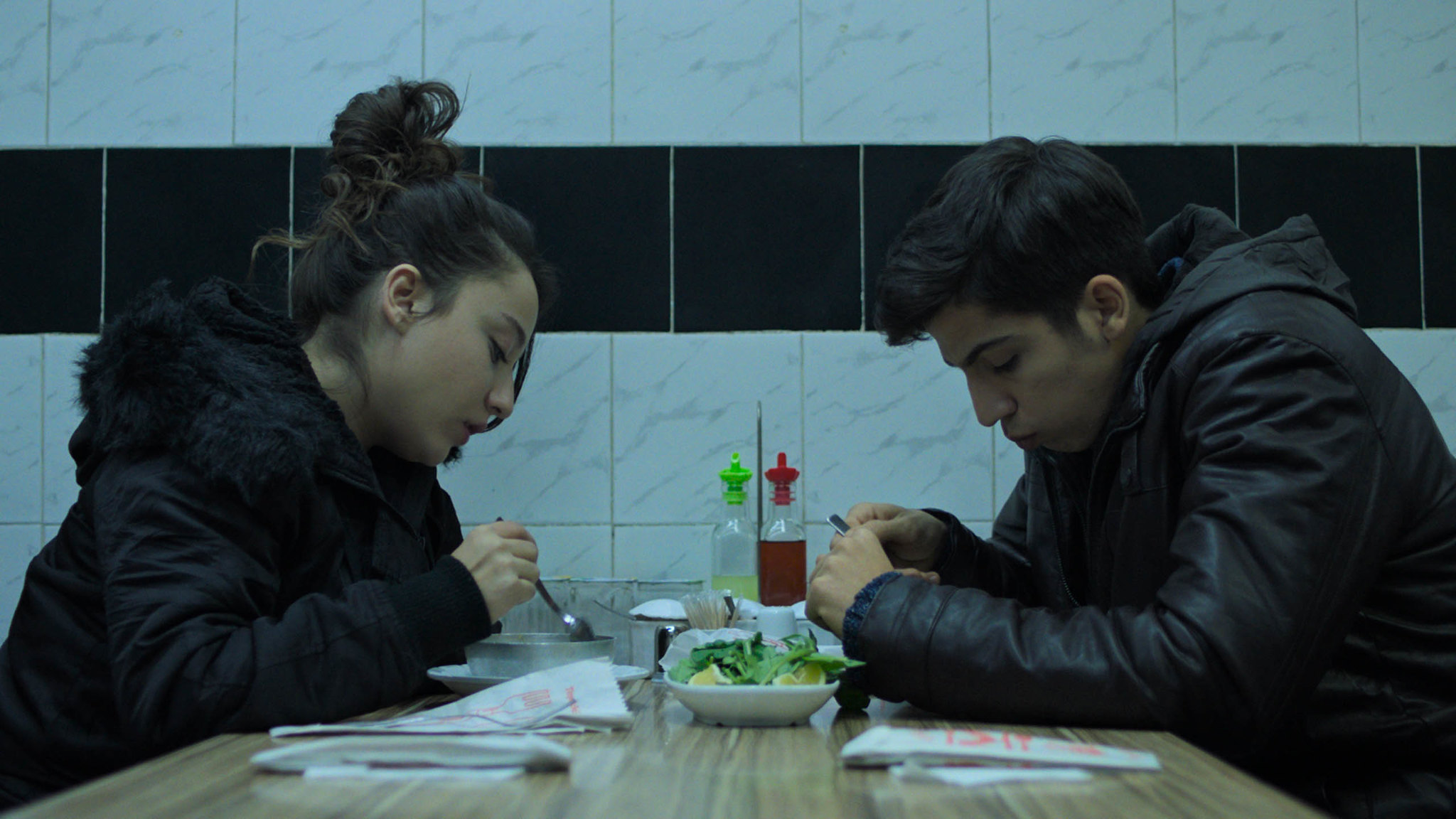 The Criminals — dir. Serhat Karaasian
A young couple in a town in Turkey looks for a hotel to stay in for the night together. But without a marriage certificate, they are rejected. When they are finally able to find a hotel, tricking the owner into getting them two separate rooms, the owner keeps a hand on their IDs, warning them that they send IDs to the police to keep records of who stays in the hotel. Serhat Karaasian's short takes a turn for the insidious when the couple faces danger as the militant hotelier and his malicious and violent security guard discover their secret and not only threaten but also shame the couple. They make it out due to chance alone. At some point you just want to shout, just let these kids have sex! But of course, in a country where ultra-conservatism is culturally embedded, this is literally impossible.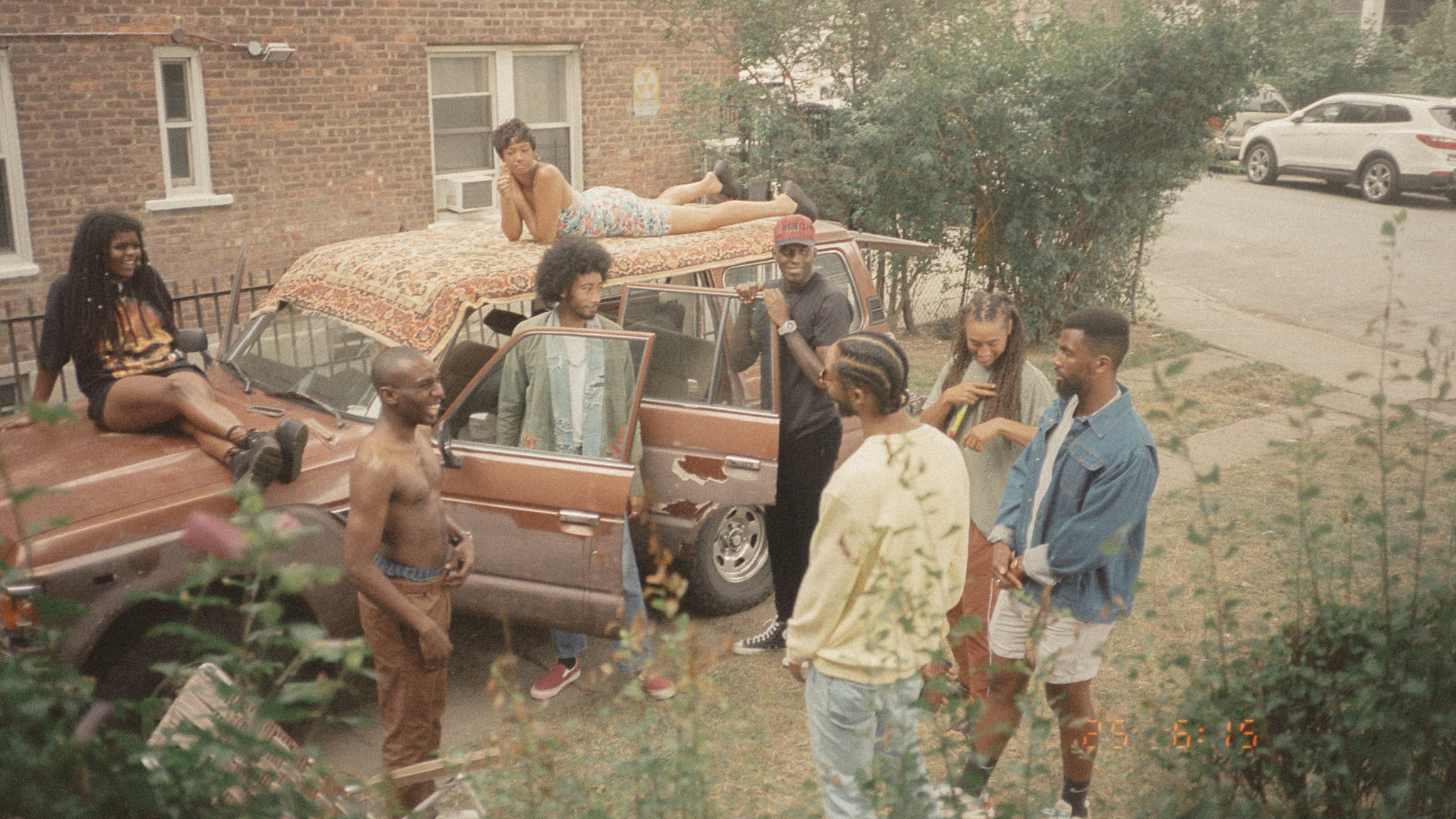 Don't Go Tellin' Your Momma — dir. Topaz Jones, rubberband
Inspired by The Black ABCs, a flashcard system developed in the '70s by Black educators in Chicago, the original flashcards were created to provide Black-centered teaching materials for young Black students. Don't Go Tellin' Your Momma emulates the intended message in a reimagining that builds together a collage of voices, images, and vignettes. The pacing is erratic and the scenes jump between imagined visual scenes to interview clips, but this only serves to emphasize the flashcard nature of the short. There is a connection in the visuals to the 1970s, but then clips from a Black therapist or a Black educator or a Black urban farmer. It is grounded in the contemporary without forgetting the roots of the past. (Also, shout out to Montclair, New Jersey).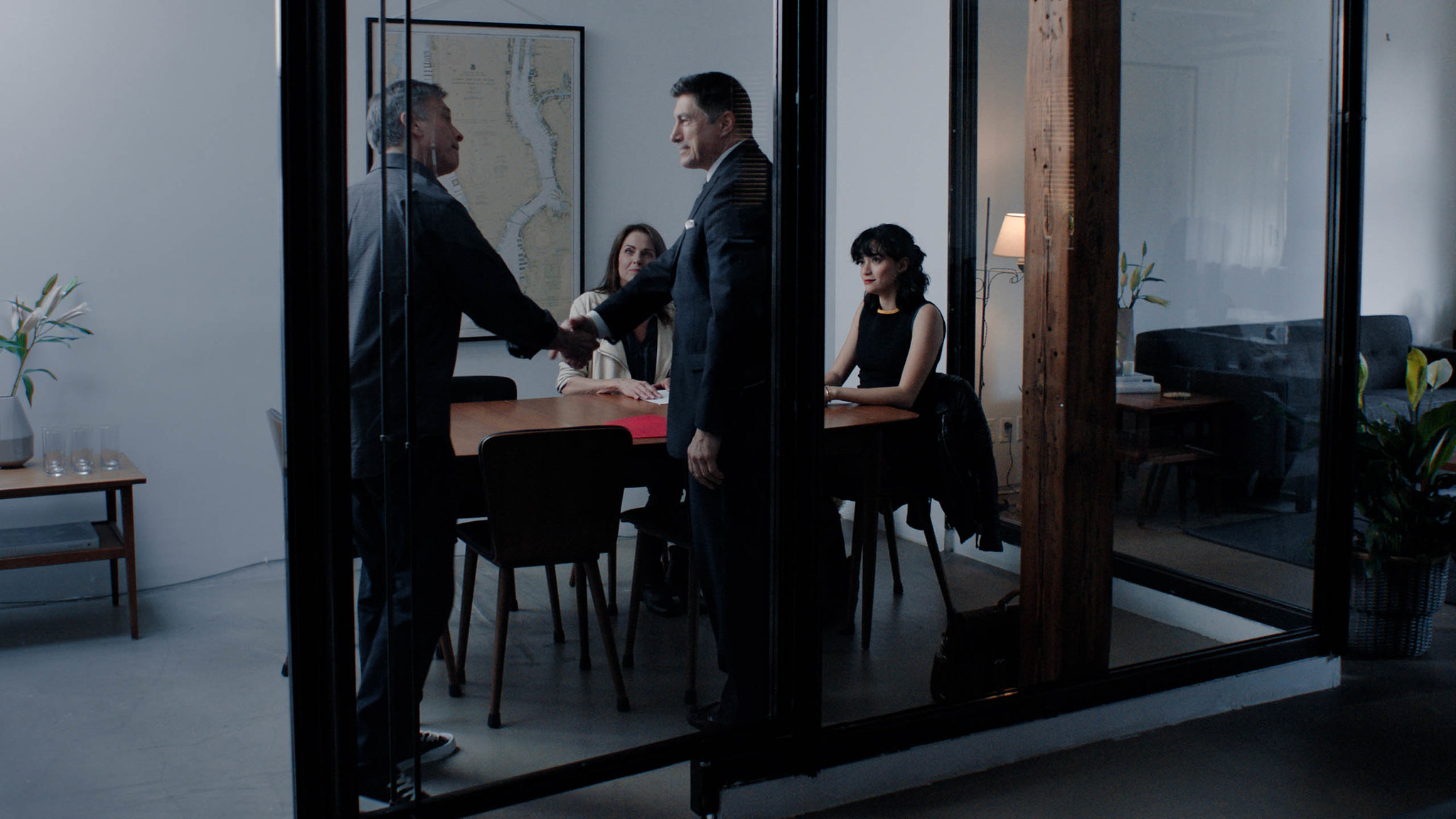 Doublespeak — dir. Hazel McKibbin
Deeply frustrating and emotionally triggering, Doublespeak is a stark look at the aftermath of what a young woman must struggle with the aftermath of reporting sexual harassment in the workplace. We watch as they twist her words, stating blatantly that there is no credible explanation why she wouldn't report the behavior of harassment sooner. Coming to the aid of her abuser, stating what he did was inappropriate but not illegal. And finally, stating that she would not have to work with him again… unless they have to coordinate on a project. By the end, you feel as helpless and hopeless as the subject, who has to suffer in the vicinity of a man who is a predator and constantly in her peripheries. A man who will likely harass another female employee and get away with it, because the system works for him. Short and to-the-point, Doublespeak is must-watch material.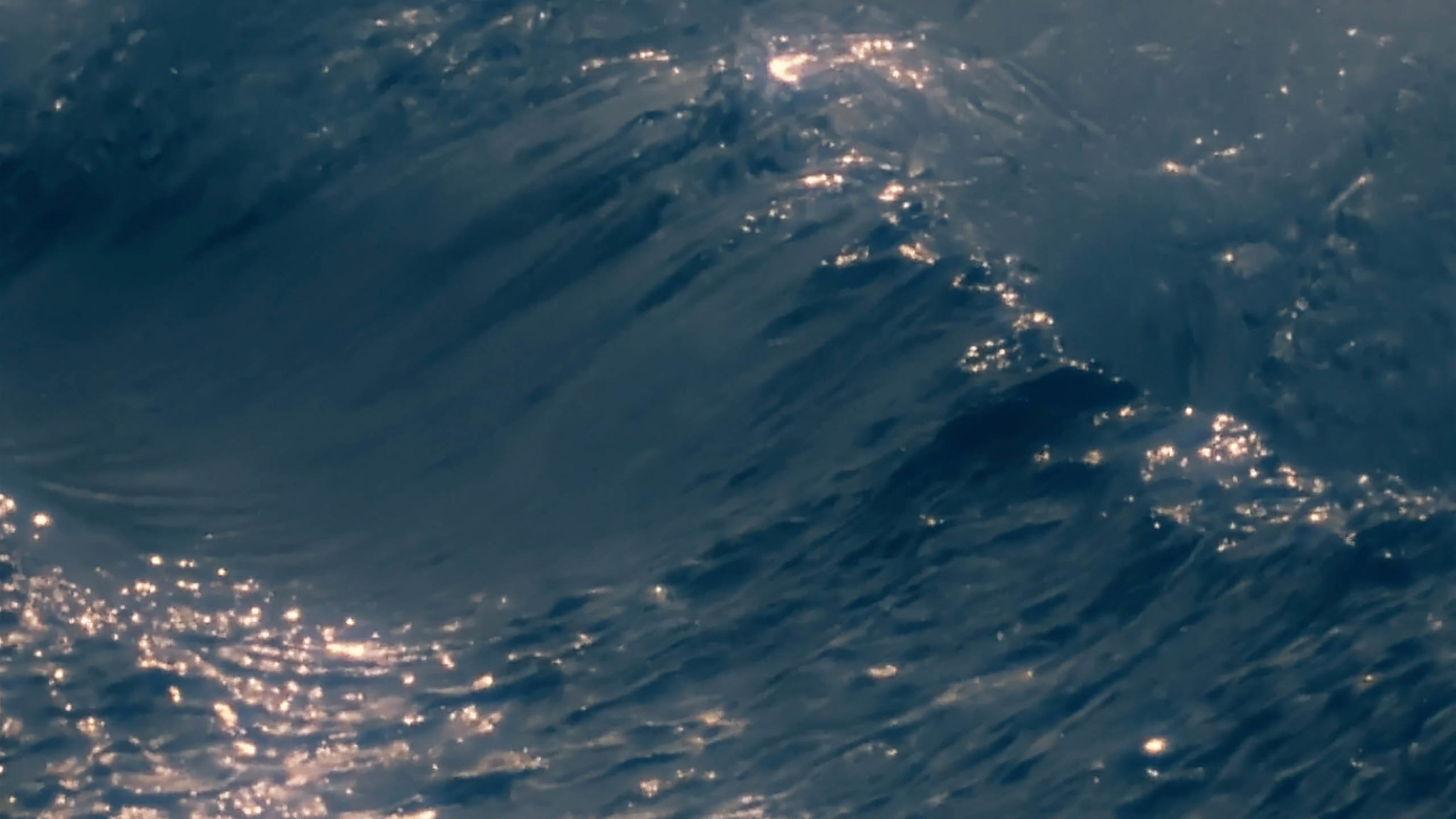 In the Air Tonight — dir. Andrew Norman Wilson
A mythic account of the origin of Phil Collins' iconic 1980 single "In the Air Tonight" is immensely dreamlike. As absurd as it feels, when that iconic guitar riff kicks in, it's impossible not to be mesmerized by Andrew Norman Wilson's cut of this fictional story. With a pastel aesthetic, we move from sparkling, pulsating ocean waves to that oh-so-memorable drum solo to the rhythmic verse of an imagined tale. For a song that I had once considered an over-sensationalized pop song, Wilson brings the hit back to life in a wildly inventive way that has me listening to the original song again just to relive the experience and surprise of the short.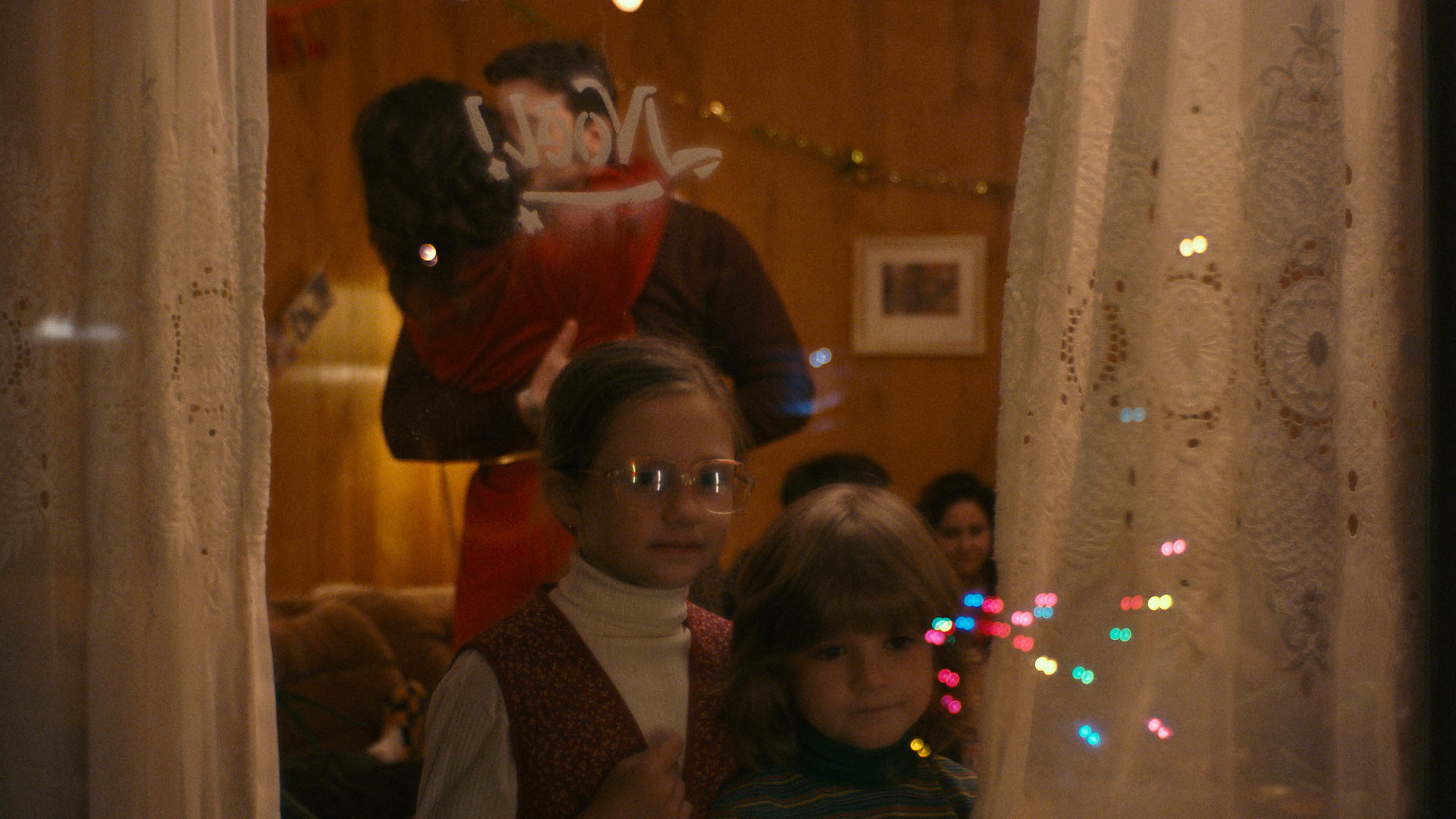 Like The Ones I Used To Know — dir. Annie St-Pierre
Capturing the feeling of being an outsider and being alone during the holidays, director Annie St-Pierre takes a snapshot of a family during their Christmas holiday celebrations. Outside sides Denis, anxious as he is about to pick his two kids up from his former in-laws' home. St-Pierre smoothly touches on the awkwardness and difficulties Denis faces. From meeting his ex's new boyfriend to his children's reluctance to leave, it's enough to make you feel for poor Denis who might have to spend Christmas alone this year. Although there's a moment of joy in the short, we mostly exist with Denis as he must face the mildly humiliating process of trading over custody. Still, it's a visceral feeling and as someone who used to work for a family lawyer, this one hit me in the feels.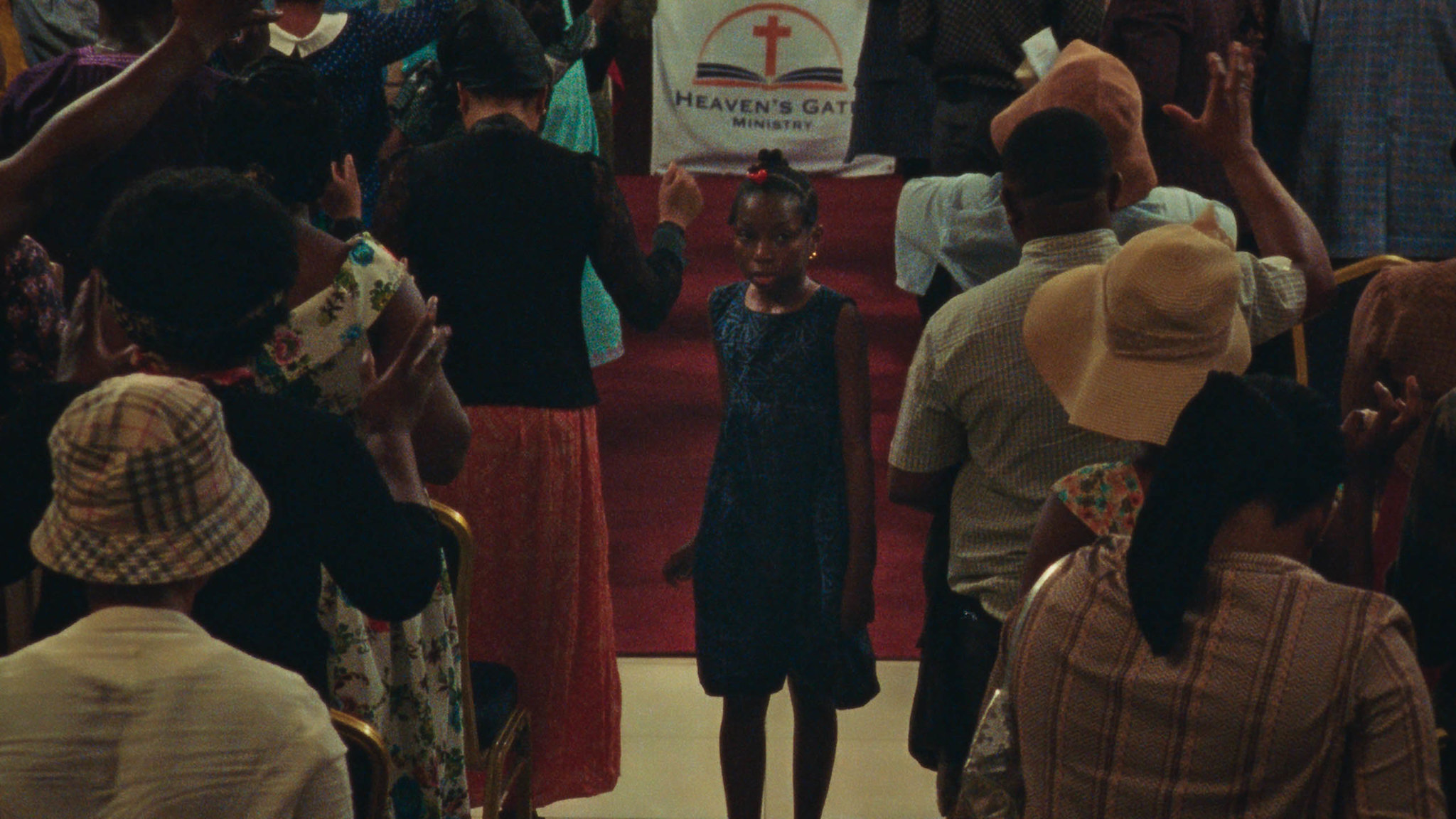 Lizard — dir. Akinola Davies Jr.
Set on a Sunday at a megachurch in Lagos, Juwon is a young girl who can sense danger thanks to the appearance of a mythical lizard. I love the blending of the mythic and the real and I love seeing it in these shorts. Cast out of her Sunday school for misbehaving, she wanders the church and encounters a different side to her church. Above, worshippers sing and praise with religious fervor, below, women count stacks of money, and church officials engage in illicit affairs. As Juwan leaves the boundaries of the church, she sees the lizard omen again, and then her van is met with a violent ambush. Akinola Davies Jr. pieces together a short that reaches out and touches a wide range of encounters, from the religious to the hypocritical to the magical to the violent. It's a bizarre and mesmerizing piece.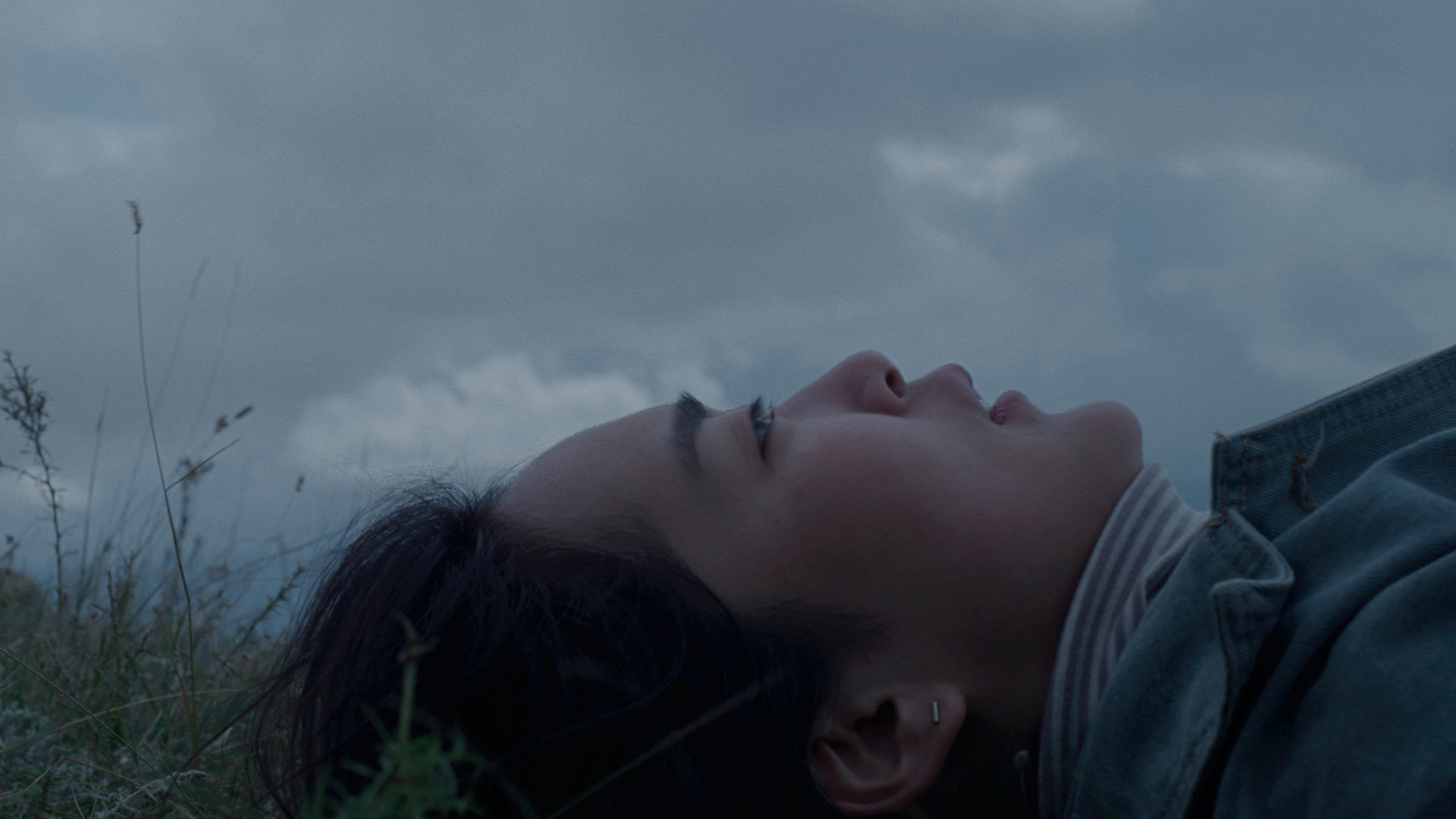 Mountain Cat — dir. Lkhagvadulam Purev-Ochir
Brought to the local shaman by her mother, a young girl who has been stifled and repressed unleashes her youthful energy after encountering the shaman after receiving a blessing. Honestly, I want so much more from this. Although Mountain Cat stands on its own, I want this to be its own feature film. The interactions between the girl (Azzaya Munkhbat) and the young shaman (Dulguun Ganbaatar) are so overflowing with chemistry, I'm dying to see more. The perpetual romantic within me wants nothing more than to see this potential romance play out, but there is more than just that in Lkhagvadulam Purev-Ochir's short. It touches on mysticism and spirituality through a contemporary lens, the explosiveness of youth, and the desire to stretch beyond your bounds. I can't wait to see more from Purev-Ochir and look at Mongolia.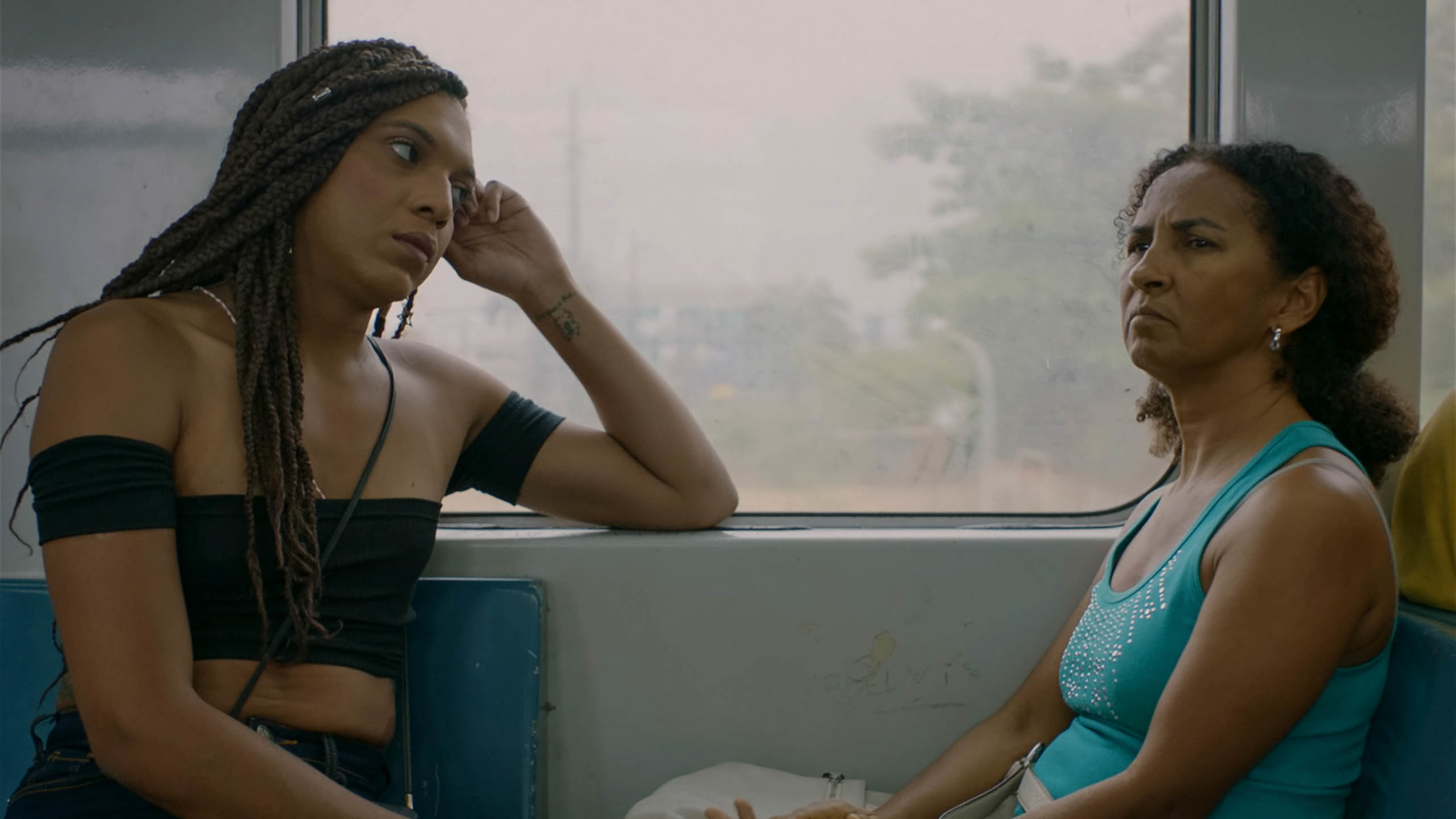 Unliveable — dir. Matheus Farias, Enock Carvalho
Marilene is searching for her daughter, Roberta, a trans woman who has gone missing. Matheus Farias and Enock Carvalho blend magical realism and the harsh realities of what it's like to live as a trans person in  Brazil deftly and with grace. We watch as Marilene must face the fact that she might never see her daughter again. Supported by her friend and her daughter's friend, the three women sift through Roberta's life. In finding a glowing and warm device, the real and the magical begin blending. Unfortunately, Marilene already knows that the police do not value Roberta's life, she receives judgment from the receptionist who takes her missing person's report and must identify the body of yet another trans woman. By the end, it's hard to know what is real and what is imagined, but Marilene's story lingered with me long after the final scenes.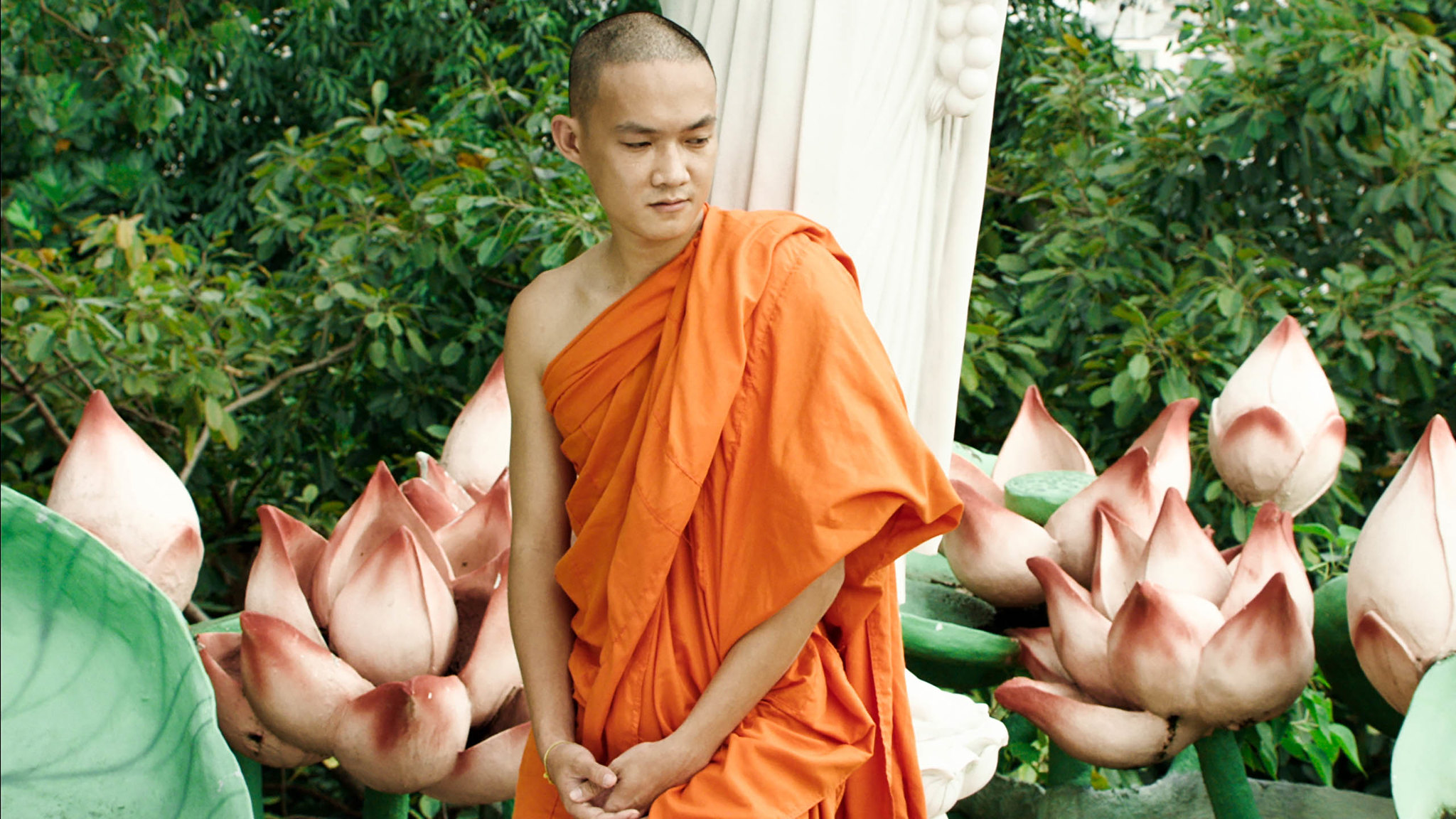 The Unseen River — dir. Phạm Ngọc Lân
Along the banks of the Mekong River, we have two stories. One about a young man searching for a cure for his insomnia, the other about a woman who reunites with her ex-lover years later. The beauty in The Unseen River is Phạm Ngọc Lân's direction of these two seemingly disparate stories. In the end, it is a story about loss, love, and finding serenity. It is about dreams, dreams of the past, and dreams of the future. The muted greens and pinks and oranges give a timeless feel. The contrast of the rushing river to the quiet Buddhist temples matched with perfect sound editing and scoring make this a compelling entry.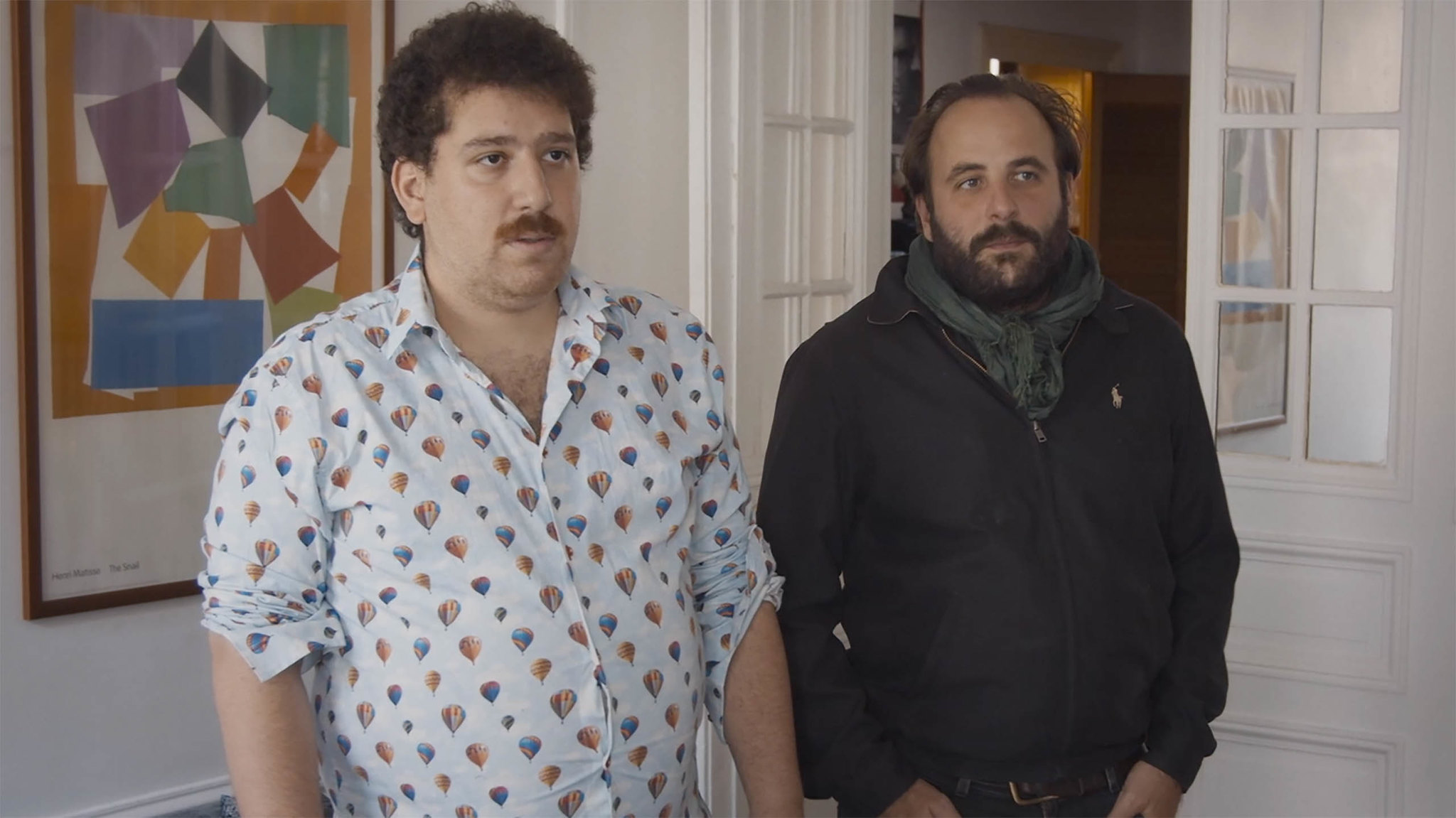 We're Not Animals — dir. Noé Debré
In a set up that seems like the perfect impetus for a sitcom, Igor confronts his ex, Marie, who has become Instagram-famous for starting an activist group focused on achieving the female orgasm. The account, hilariously named "Double Clit," feels like a direct attack on Igor, who is clearly not over Marie. Taking his best friend Arnaud with him to Marie's the subsequent story plays out like a pilot. Particularly Vincent Macai as Arnaud and Manon Kneusé as Laura, Marie's friend, have insane chemistry and fantastic comedic timing. Give them a show, somebody! I'd watch it! Noé Debré delivers a shot of humor to the shorts program and I can't wait to see more from these actors.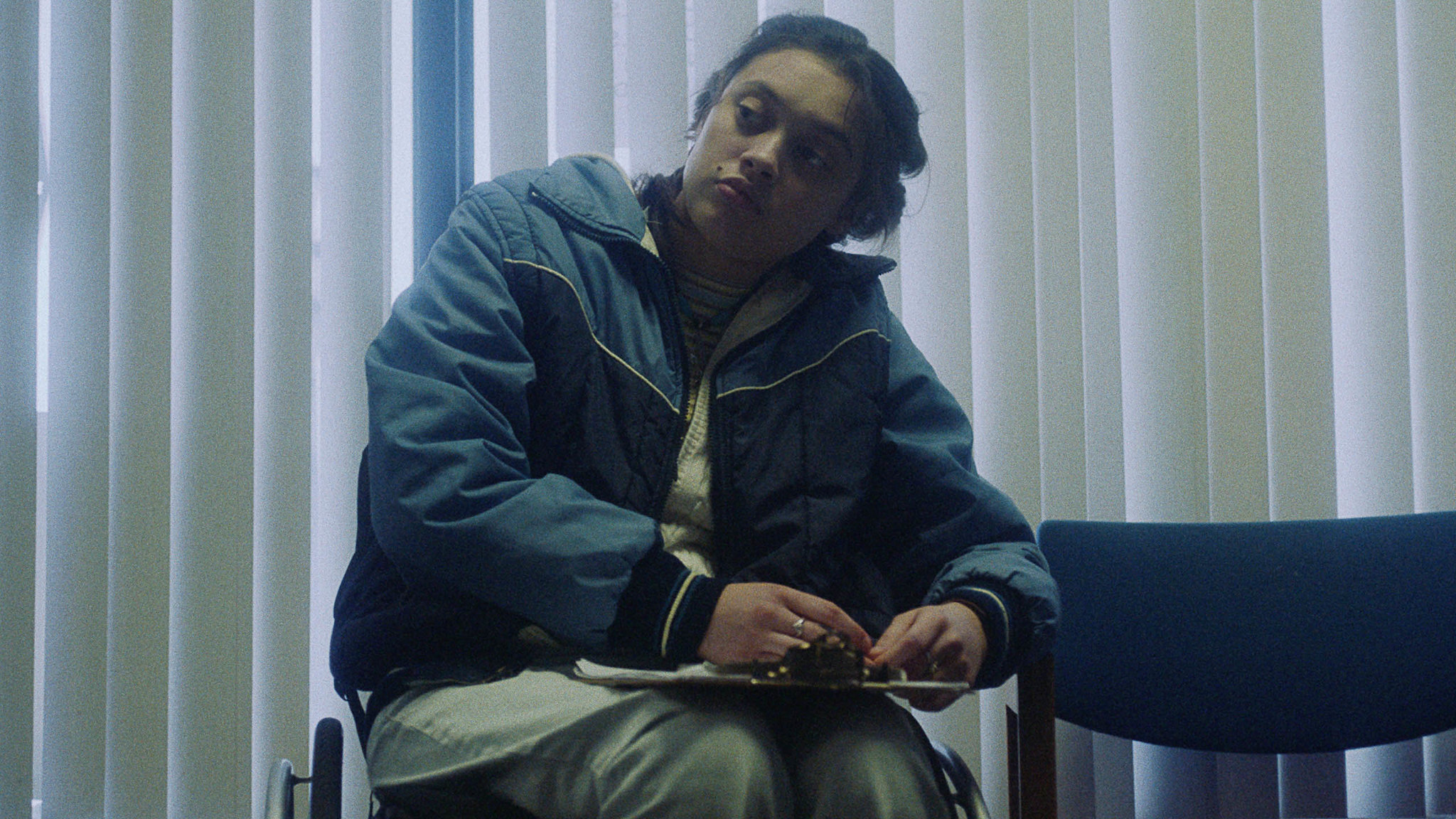 Wiggle Room — dir. Sam Guest, Julia Baylis
I've said this before and I'll say it again, the American health insurance system is crooked. It's a racket that values money over human lives, and Wiggle Room gives us an intimate look at what it's like to have to struggle and fight and be pacified by an insidious insurance company. Daisy is trying to get reimbursed for the much-needed wheelchair ramp that was built at her house. The insurance company claimed that the ramp was covered, but a year later, no money. There is an immensely satisfying moment in Wiggle Room (not the final shot) where I felt like, yeah, this is the most justice we'll get. But even that satisfaction means nothing because the ultimate giant that Daisy must overcome is the medical industry that puts profit over healthcare. Infuriating and humorous, Sam Guest and Julia Baylis toe the line in this thought-provoking short.
These short film reviews were based on the short film programs at Sundance Film Festival 2021.