In this captivating story, that ultimately ends with the tragic assassination of Chairman Fred Hampton of the Black Panther Party on December 4, 1969, in Chicago, Illinois, director Shaka King presents both a profile of two characters, as well as a social movement that Hoover and the FBI were dogged in their attempt to quash. Judas and the Black Messiah is an astounding film by Shaka King, and Daniel Kaluuya and LaKeith Stanfield bolster his magnificent story with tremendous acting prowess.
Installed as a spy by the FBI, William "Bill" O'Neal (Stanfield) is our Judas. A scam artist and conman who is caught for impersonating a federal officer, Bill is given a choice. Prison or join the Black Panthers and be our inside man. His overseer is Roy Mitchell (Jesse Plemons), an FBI agent investigating the Black Panther Party. But his eye is not solely on the Party, it also focuses on Kaluuya's young Fred Hampton, a passionate orator, and dedicated activist.
Threatened by the fear of a "black messiah," the FBI and J. Edgar Hoover (Martin Sheen) are eager to infiltrate the organization and do whatever is necessary to bring them down. Sheen's Hoover is unapologetically racist, willing to cross ethical and moral boundaries in order to eliminate the "Rise of a Messiah," quotes sourced directly from the FBI's 1968 illegal Cointelpro program.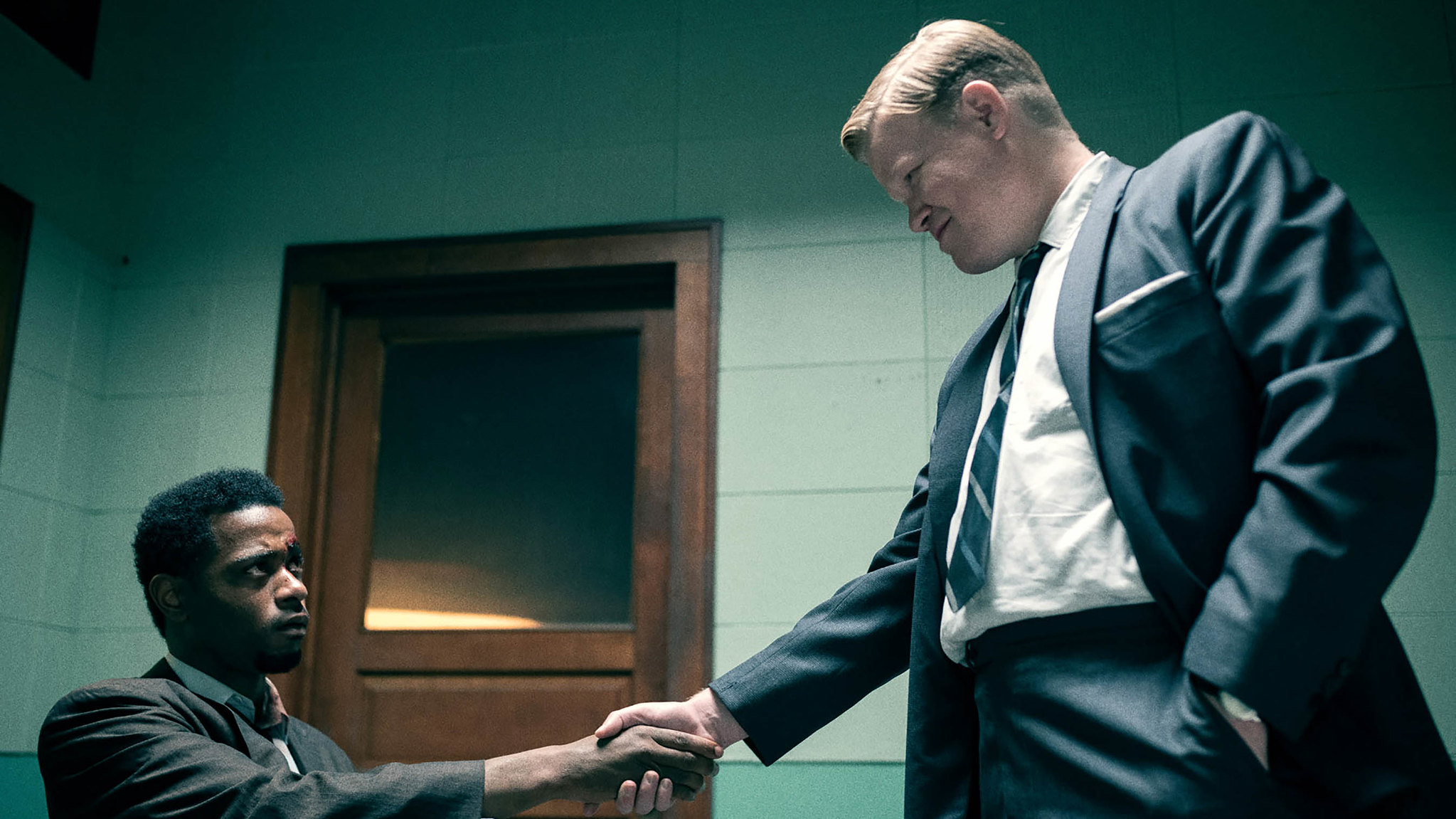 But, as Bill spends his time among the Panthers and witnesses their interaction with the local community, the lines slowly begin to blur. He watches as Chairman Fred advocates and creates breakfast programs to feed local kids and clinics to offer medicine to local citizens. Bill, operating from a place of self-preservation and a decided non-believer, falters the deeper and deeper he gets undercover. At the time, Bill O'Neal was 17, a fact that is lost unfortunately with the 29-year-old actor. However, Stanfield plays him with subtle fragility that adds to the tenseness of his mission.
We follow him through the majority of the story, and there is a constant staccato in the scenes where he plays front-and-center. The fear of being caught contrasts with the lure of the Panther's message. After all, despite all of Bill's denial, Stanfield plays key moments where Bill must face the potential consequences of his actions with quiet and tremulous emotion. Guilt and conflict ooze off of the screen the night Bill says his final goodbye to Fred.
It's hard not to feel drawn in by the energy of Fred Hampton. Kaluuya plays the character to absolute perfection, his oratory skills sounding so eerily similar to the real-life Fred Hampton that you almost forget that he's a London actor. At 31, Kaluuya is a decade older than the real Hampton was at the time, which speaks to the natural maturity of Hampton himself.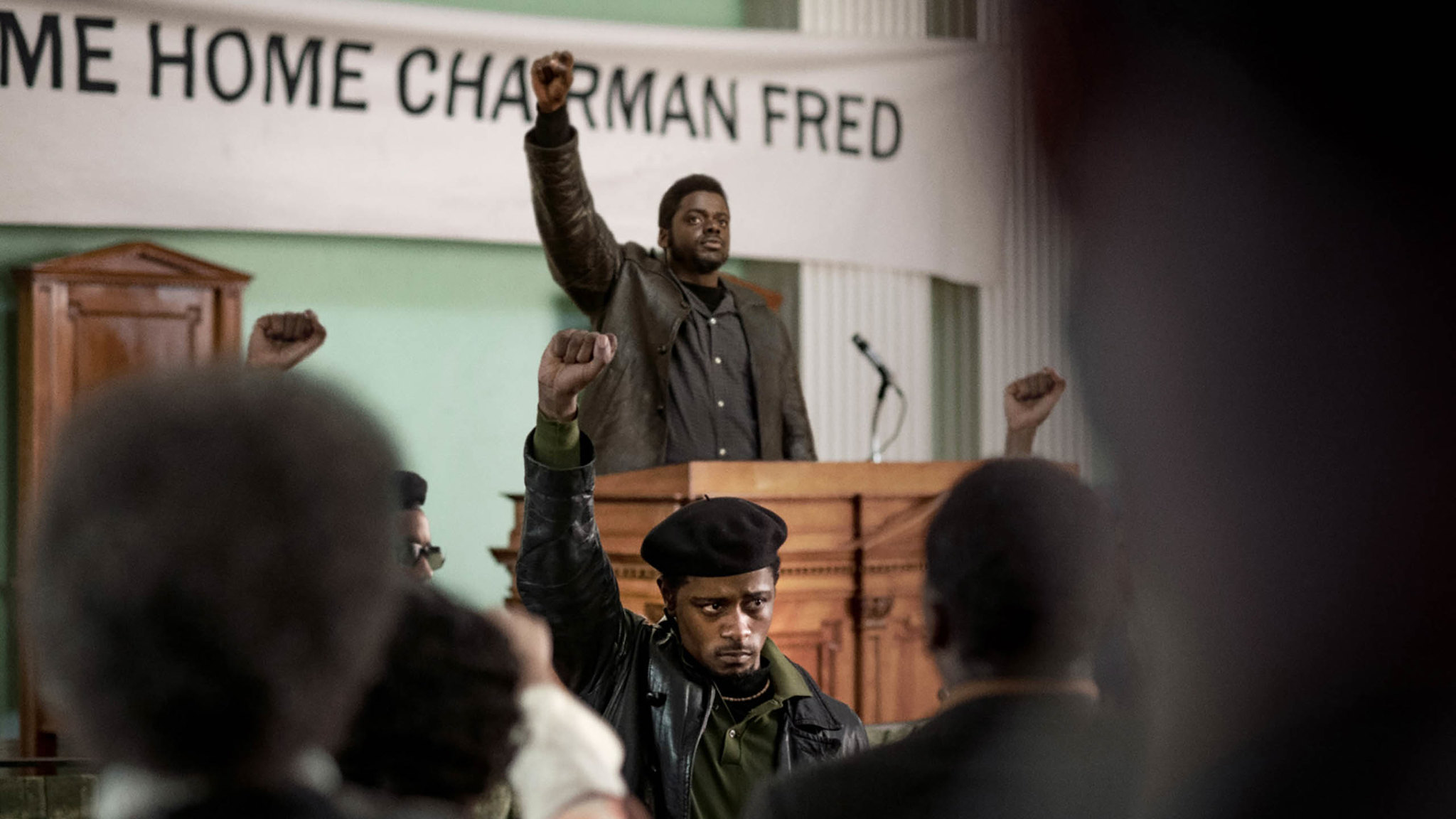 A brilliant speaker, his speeches ring out in the halls and manage to penetrate your very soul. It is impossible not to want to chant along with him as he cries out, "I am a revolutionary!" when his words resonate so deeply. Contrasting the dynamic speaker is a quieter Fred, who we meet in scenes with speechwriter and poet Deborah Johnson (Dominique Fishback), who will become his eventual partner and fiancée. In those moments with Deborah, we are treated to a softer, sweeter side to Fred.
The timeliness of King's film hard to ignore. Amidst Black Lives Matter protests, endless videos of police brutality, and the rise of ultra-wealthy, there's a distinct sense of history repeating itself. The violent abuse of power and determination to eliminate the Black Panthers by any means necessary is a sinister note that Judas reminds us of. The night of the raid is bloody, cruel, and vicious with the Chicago police firing an estimated ninety-nine shots to the Panther's one.
In the aftermath, Fred Hampton and Mark Clark's death is ruled as justifiable homicide and the surviving members of the attack are arrested for aggravated assault and attempted murder of the officers. The real Bill is seen at the end of Judas in the PBS documentary series Eyes on the Prize talking about his time as an informant. On the night the documentary aired, Bill O'Neal died by suicide.
Shaka King's Judas and the Black Messiah asks us to look back at a history that has been neglected in the classrooms, to question those in power who champion law and order, to look to our own prejudices, and to remember an activist whose life was taken from him and the countless activists who died for their cause. It's a required viewing with stellar performances, exciting pacing, and an unbelievable true story.
This film review was based on the premiere at Sundance Film Festival 2021 and is available to watch now on HBO Max! Photo by Glen Wilson | Courtesy of Sundance Institute