Who doesn't remember the fleeting and busy final year of high school? For many, senior year marks the end of an era. You grow up, you move out, you start living on your own and experiencing what it's truly like to be an adult. It can also mean the end of childhood friendships, first relationships, and leaving a place you've grown up all your life. In To All The Boys: Always And Forever, Lara Jean Song Covey (Lana Condor) and Peter Kavinsky (Noah Centineo) are ready to go off to Stanford and start the rest of their lives together. Except, record scratch, LJ ends up getting rejected from Stanford. Can their relationship survive if the two are forced into a long-distance relationship?

The answer is… yeah, sure! Realistically, a long-distance relationship between two college freshmen seems basically impossible, but in an ideal world? I believe in these two. Having read the Jenny Han series a few years ago after falling in love with the initial To All the Boys I've Loved Before, Always and Forever always had two parts of me warring. The romantic, who wants to believe that even separated by an entire country, these two love birds can pull it off. And the cynic, who knows that most couples do break up after college even if they go to the same college and long-distance relationships are incredibly hard work for people who are just starting out in life.
This isn't to say that Always and Forever isn't a good story. It's by far the most mature story about LJ and Peter. The challenges they must overcome is far more than just getting over an ex, it's about their future. They face major changes in their own personal lives. Lara Jean's father is getting remarried to the neighbor next door, she's making a big move across the country, and the movie starts with her reconnecting with her South Korean roots. By the time she's on her school trip in New York, it's clear that she's meant for more than what Stanford or Berkeley could have offered her. Like so many before her, she's fallen in love with The City and she finally sees herself somewhere, even if it means Peter isn't there.
Peter is confronted by his estranged father (Henry Thomas), who is trying to build a relationship back with his son. This relationship is elaborated on further in the book series, and I wish that we had gotten to see more of it since it does explain a lot about Peter as a person outside of his romance with Lara Jean. Faced with this fear of abandonment, he doesn't take Lara Jean's decision to go to NYU well. It's a whole country away, and he had plans for her to transfer to Stanford (a school that has an even lower transfer rate at 1.15% compared to its 4% acceptance rate). In many ways, Peter is reliant on Lara Jean. She is more of a support for him and constant in his life than someone like his father.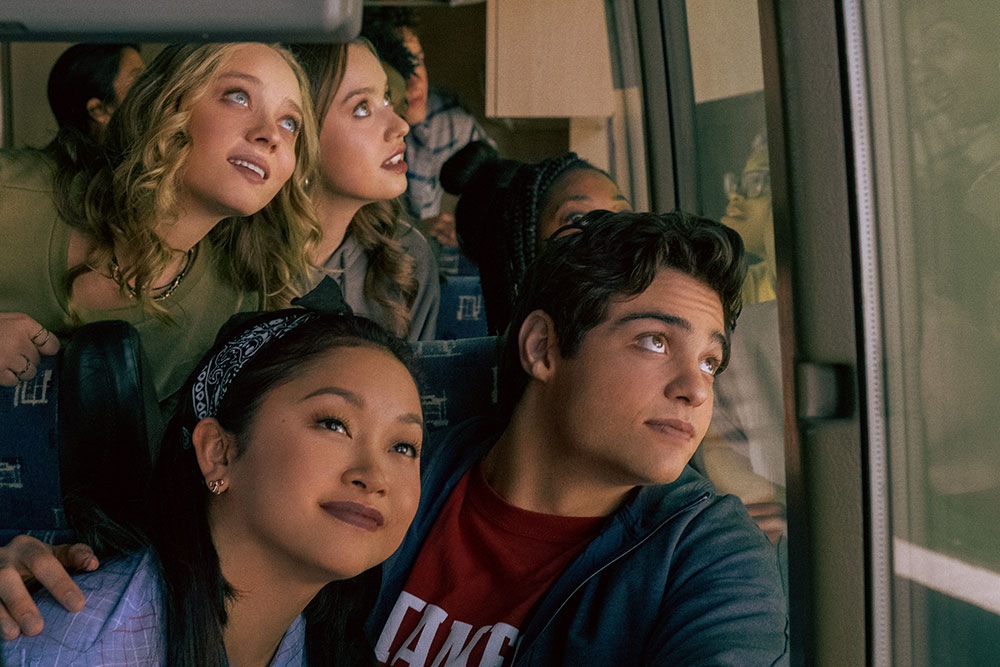 Peter Kavinsky is one of those characters that really embodies a new trope in the rom-com world. A love-struck and understanding boyfriend. He's not broody or jealous, he doesn't ever neg Lara Jean, he's considerate, he's friendly, he's an all-around good guy. It's one of the things I've always liked in the series. So many teen rom-com stories feature some Bender-esque guy who you love but also would never want to spend time with if you met him in real life. Peter is the kind of guy I'd love to have known back in high school.
Similarly, Lara Jean is not a caricature of a love-sick young girl. Yes, she and Peter have sickly sweet moments of wishing each other good night and throwing around I Love You's like there's no tomorrow, but in the end, she knows what she wants. Despite trying to ignore Margot's (Janel Parrish) words, she does end up loving NYU and makes the decision for her own future.
Romance aside Always and Forever doubles down on the location shoots with the New York trip and the family trip to Seoul. I have to say, whoever was picking the music for this movie really doubled down on the nostalgia factor when they rolled in with Girl's Generation's "Gee," a song I once danced to in high school over a decade ago. Aside from bounding across the world, the film also doesn't shy away from spreading the love all around.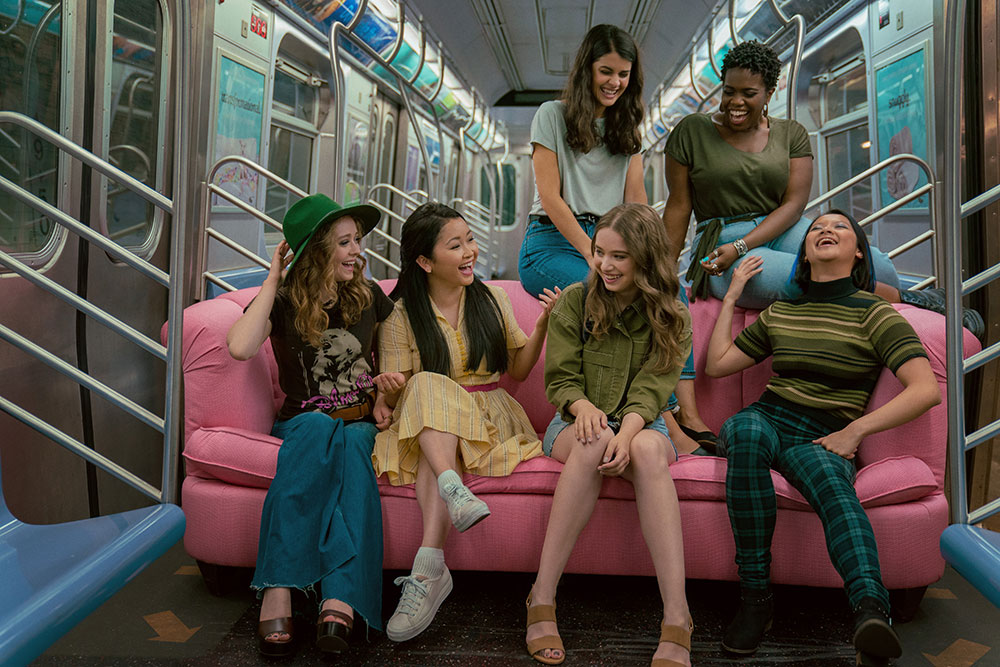 In Seoul, Kitty (Anna Cathcart) falls for a boy named Dae and the two have their own meet-cute moment that sprouts into a long-distance relationship full of her re-introducing him to Harry Potter and him introducing her to baseball. Chris (Madeleine Arthur) semi-solidifies her on-again-off-again relationship with Trevor (Ross Butler) after the two attend prom together. And the whole film ends with Papa Covey (John Corbett) marrying neighbor Trina Rothschild (Saraya Blue).
In Always and Forever, Lara Jean, the lead up to the wedding is far more tumultuous and dramatic, and I preferred the way the film seemed to sidestep any of those extra plots in favor of a more succinct storyline. I also enjoyed the fact that Lara Jean and Gen's (Emilija Baranac) relationship seemed to be basically mended and the two will be going to NYU together.
On the technical side, Katie Lovejoy's screenplay is decent, though not without a few flawed lines that seem a bit unnatural. Michael Fimognari returns again from P.S. I Still Love You, but much like before his direction is alright but nothing to write home about. The real stars are still Condor and Centineo who manage to be perfectly in love and exude romantic charm and chemistry, doling out million-watt smiles for one another.
In the end, I'm a sucker for young romance and there is something distinctly hopeful about Lara Jean and Peter's romance. They sign a new contract and after a summer of spending their time together, they head off to their respective schools ready to start their own lives but holding true to one another. Some might call it saccharine or a self-serving ending, but Lara Jean and Peter have proven themselves to be stronger than the haters. LJ + PK Forever.
Watch To All The Boys: Always and Forever tomorrow, Friday, February 12, 2021 on Netflix!