With Cinemax's Warrior drawing their second season to a close, we talked with Chen Tang about his character "Hong" in the drama based on both Bruce Lee's script treatment and the Tong Wars of the late 1800s. The actor, who most recently appeared as Yao in Disney's live-action Mulan, joined the cast of Warrior this season as a newcomer to the Hop Wei Tong.
On Hong's humor and quirks:
"I can't take full credit for it because the writers gave me so many great zingers and one-liners and all these things. But I will say that the quirks came from me, they were my creation and my interpretation. And, I was always very cognizant of, I'm entering this world. But, I'm also entering this trio of Young Jun and Ah Sahm. And Ah Sahm, he's brooding, he's angry and hurt a lot. I was like, well, how can I balance this triangle? So it was always that sort of humor that I wanted to find.
"It also came from character; it was also through the way I see the world. It often is that people who've been through a lot, things don't matter as much to them. You know, they know that there are other things that are actually bad out there. So for me, I saw the world through those through that lens, through those eyes alone. And how it actually came out on set was… sometimes the only thing I would be doing in a scene, I would just try to get Andrew Koji the laugh or smile. It's great fun. I love him like a brother. Me, Jason Tobin, and Andrew Koji, we had instant chemistry."
On Young Jun speaking up to defend him in the Hop Wei when his sexuality is revealed:
"Look how much that would mean to someone who has faced repression and discrimination, not only for being Chinese, but for being gay his whole life. His whole life. Of course, I'm going to love these guys."
On the Chinese Exclusion Act and the show shedding light on these historical events:
"This part of history is never talked about. We can do a fictionalized version of it. But still, just to bring attention to that and live in that part of the world, at time of the world, you know, with our Chinese American history and race relations. That's, to me, one of the big things that I want people to take away from it. We want to see this section of history that nobody talks about, you can barely read a paragraph about it."
On filming the Western-style standalone Episode Six:
"That episode was my favorite shoot. They just built Mexico. They went ambitious with it. It was the last episode we shot of the season. And Dustin Nguyen, who plays Zing, directed it, and that was great and had all these ideas. But then, they were like we're running out of budget! [But,] somehow he pulled it off. That episode was a whirlwind because it was just so fun to shoot, because of all that energy. Because the whole episode is so energetic. A lot of things happen. That energy just came from set. We were all running around, rushing around. And, you know, that gunfight at the end was all one take [because] we just didn't have the time!"
On the character and development of the show and showrunner Jonathan Tropper:
"Yeah, that's all kudos to the showrunner and the producing your writing team. The one thing I will say for Warrior and going into something like the show was it was so refreshing to just be basically on a show that knew what they were. They were very specific. They were like, we're not trying to tell the historically accurate drama, we're trying to tell a pulpy kind of fantasized version of it. But in doing so, they knew who they were."
He continued, "And that all comes from the top. JT [Jonathan Tropper] was a dream to work with. And every detail was thought about. Every single detail. We could always talk to him about, like, 'I don't think my character would do this.' He's like, 'Well, I'm gonna tell you why.' This show is very near to my heart and I'm excited as hell for the world to see [it] because I feel like this show found its footing, it found a deeper feeling of who it was in the season."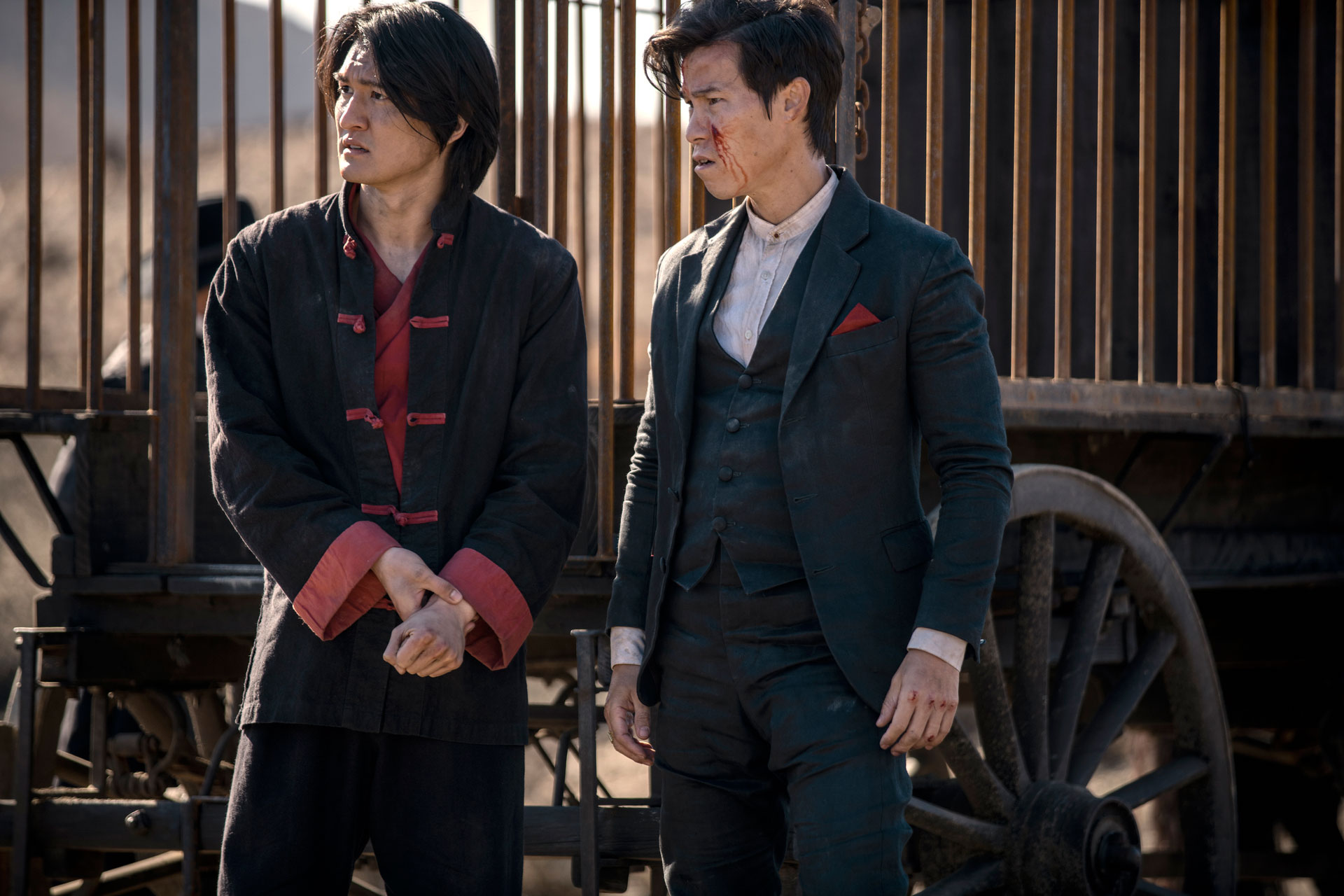 The season finale of Warrior airs tonight, Friday, December 4th at 10pm EST/11pm PST exclusively on Cinemax.