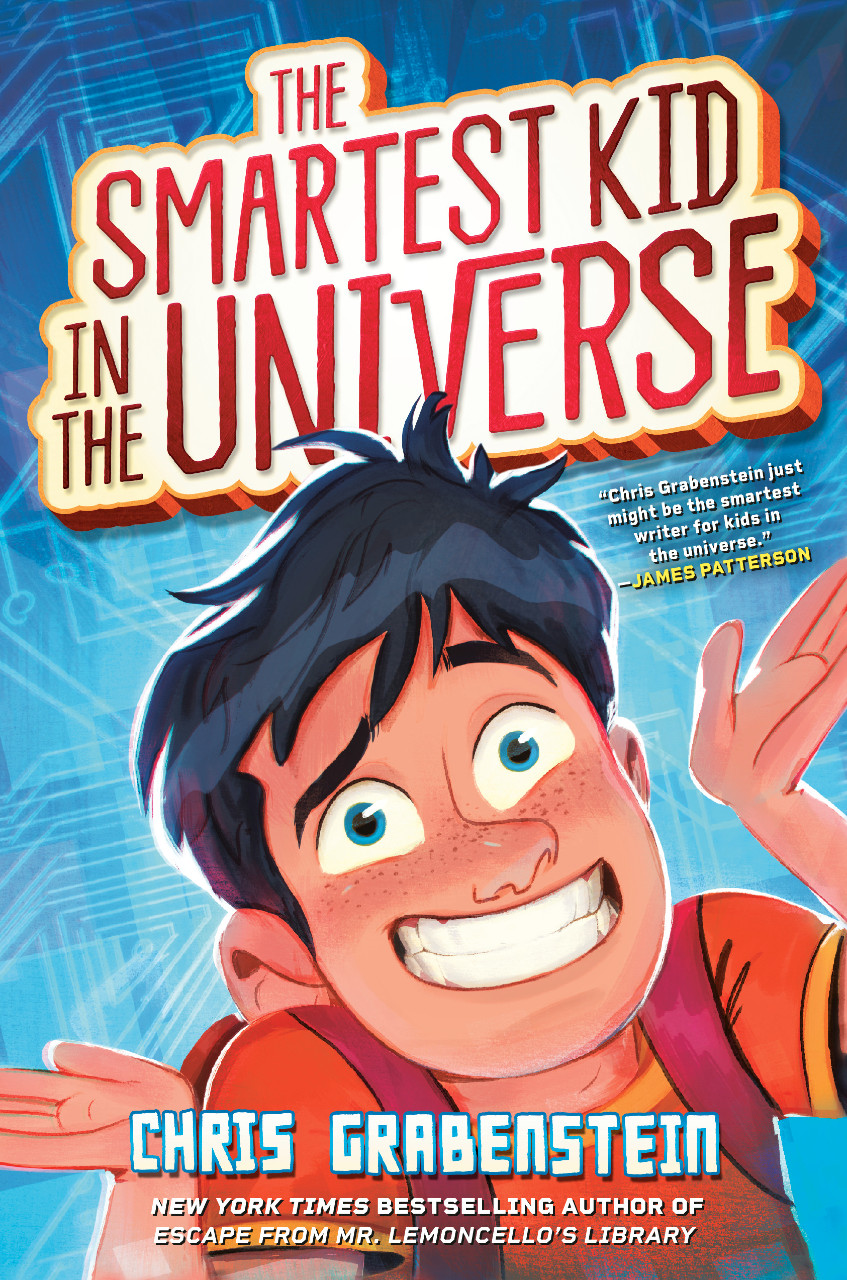 Title: THE SMARTEST KID IN THE UNIVERSE
Author: Chris Grabenstein 
Pub. Date: December 1, 2020
Publisher: Random House Books for Young Readers
Formats: Hardcover, eBook, Audiobook
Pages: 304
Find it:Goodreads, Amazon, Kindle, Audible, B&N, iBooks, Kobo, TBD, Bookshop.org
I don't know about you guys but Chris Grabenstein has recently become one of my favorite middle grade writers. Well known for many of his past series, it's been his more recent standalone works that have really spoken to me. Last year we reviewed Shine! (co-written with JJ Grabenstein) which blew me away. And now we're back with Chris Grabenstein's latest novel, The Smartest Kid in the Universe.
From the very first page I knew I was going enjoy this book if only because main character Jake McQuade reminded me so much of my own middle school-aged son. Jake's character seemed authentic throughout as he juggled normal middle school issues with his new found title as 'The Smartest Kid in the Universe.' Grabenstein's quick and clever writing hooked me immediately and had me reading massive sections of the book in each sitting.
I didn't want to set it down!
The Smartest Kid in the Unverse's Jake McQuad is a chronic underachiever who is happy with just managing to get by, playing mediocre basketball, and hanging out with his friends. But then he eats some jelly beans left out in a room at the hotel his mother works in and suddenly he's transformed into a genius. He and his friend Kojo – along with the jelly beans' creator – seek answers about the jelly beans' ability to pass on crazy amounts of knowledge. Meanwhile Jake also finds himself helping Grace Garcia (who he may be crushing on) solve a much more sinister mystery — that involves evil principals, real estate tycoons, and pirate treasure!
It seems like a bizarre combo, I know, but trust me – it works!
What's also great about this book is that it just came out meaning it'll make a great book to gift this holiday season or put to put your young readers' stockings. It's fun, funny, and worth a read no matter how old you are. I enjoyed it so much that I think we may even read this one as a family read-aloud soon. Definitely one to check out!
About the Book
"For centuries, humans have consumed information through their eyes and our ears," said Dr. Backbridge. "Here is my prediction. In the not-too-distant future, we are going to ingest information. You won't need to read a book or attend lectures. The chemicals in these pills will do your learning for you."

12 year old Jake's middle school is about to be shut down. Jake and his friends know their school's worth saving-if they could only figure out how! When Jake spies a bowl of jellybeans at the hotel where his mom works, he eats them. But uh-oh-those weren't just jellybeans, one of the scientists at his mom's conference is in the process of developing the first ingestible information pills. And THAT'S what Jake ate.

Before long, Jake is the smartest kid in the universe. But the pills haven't been tested yet. And when word gets out about this new genius, people want him. The government. The mega corporations. Not all of them are good people! Can Jake navigate all the ins and outs of his newfound geniusdom (not to mention the ins and outs of middle school!) AND use his smarts to figure out how to save his school? (Hint-it will take someone smart enough to decipher an almost forgotten pirate legend!) It turns out, sometimes even the smartest kid has a lot to learn!
Here's what people are saying about The Smartest Kid in the Universe:
"Grabenstein is the author of the best-selling Mr. Lemoncello series, and this new volume, packed with wacky hijinks, will appeal to his legions of fans." —Booklist, starred review
"Grabenstein delivers once again…with a book that will appeal to even the most reluctant readers." —School Library Journal, starred review
"Grabenstein returns with another fact-filled, puzzle-packed, multigenre romp. High-paced humor . . . Clever, concise, and compelling." —Kirkus Reviews
"This amusing adventure also works as a humorous love letter to public education and dedicated teachers." —Publisher's Weekly
SMARTEST KID teaser trailer from Chris Grabenstein on Vimeo.
Giveaway
a Rafflecopter giveaway
3 winners will receive a finished copy of THE SMARTEST KID IN THE UNIVERSE, US Only.
About the Author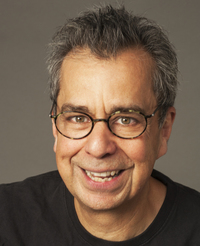 CHRIS GRABENSTEIN is the #1 New York Times bestselling author of ESCAPE FROM MR. LEMONCELLO'S LIBRARY, MR. LEMONCELLO'S LIBRARY OLYMPICS, THE ISLAND OF DR. LIBRIS, WELCOME TO WONDERLAND: HOME SWEET MOTEL and many other books, as well as the coauthor of numerous fun and funny page-turners with James Patterson, including I FUNNY, HOUSE OF ROBOTS, TREASURE HUNTERS, and JACKY HA-HA. Chris lives in New York City with his wife, J.J., two cats, and a dog named Fred. You can visit Chris at ChrisGrabenstein.com.
Website | Twitter | Facebbok | Instagram | Goodreads | Amazon
Tour Schedule
Week One:
Week Two: