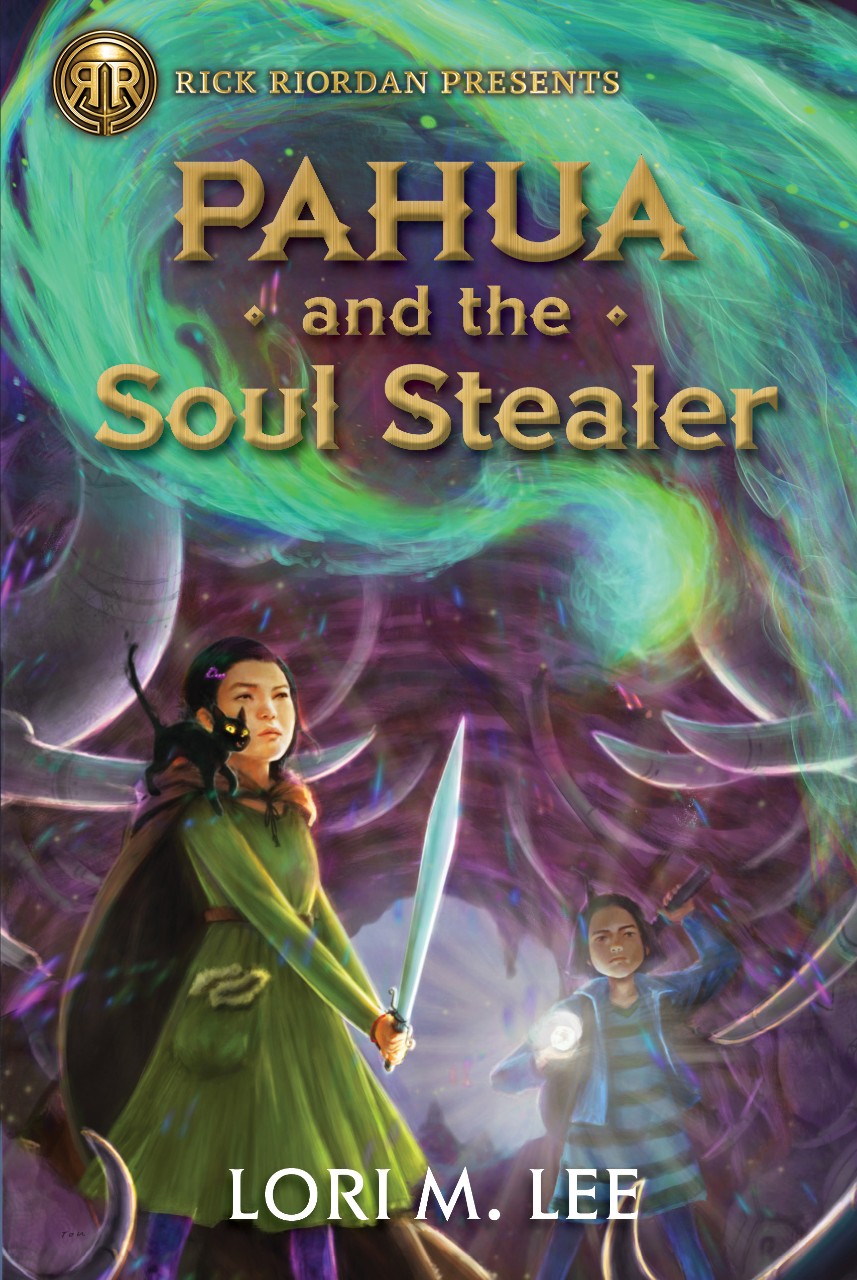 Title: PAHUA AND THE SOUL STEALER
Author: Lori M. Lee
Pub. Date: September 7, 2021
Publisher: Rick Riordan Presents
Formats: Hardcover, eBook, Audiobook
Pages: 320
Find it: Goodreads, Amazon, Kindle, Audible, B&N, iBooks, Kobo, TBD, Bookshop.org
The Rick Riordan Presents imprint is one of the greatest things in middle grade fiction right now. I'm pretty sure that every new title that I read feels like the greatest fantasy story ever told. Discovering each new story drawn from folklore and mythology from cultures that I've never had the chance to learn about before is such an amazing experience.
Pahua and the Soul Stealer is obviously no exception.
Drawn from the tales the author's own family told growing up, Lori M. Lee's story brings to life Hmong folklore as Pahua undertakes an adventure that puts her at odds with demons and the spirit world as she tries to save her younger brother from a terrible fate.
Pahua has always been able to see and speak to spirits – from her best friend, a cat spirit named Miv, to the household spirits that guard her apartment, and any others whose path she crosses. But after an unfortunate encounter with a spirit her brother Matt is left unresponsive and Pahua has to delve deeper into the spirit world and the world of shamans to save him. With the help of a new friend and he ever present, she learns more about her self and her powers than she ever expected.
Pahua and the Soul Stealer is an incredible read that's rich in Hmong folklore. From the Author's Note at the end you can tell just how important it was for Lori M. Lee to share these stories – especially so that other Hmong kids can see themselves in the heroes and stories being told. Young readers will not only find the story itself captivating but they'll hopefully feel inspired to look deeper into the folklore that inspired it!
About the Book
Best-selling author Rick Riordan presents Lori M. Lee's middle grade debut about a lonely Hmong girl who discovers she's a powerful shaman warrior in this fantasy inspired by Southeast Asian mythology.
Pahua Moua has a bit of a reputation for being a weirdo. A lonely eleven-year-old Hmong girl with the unique ability to see spirits, she spends her summer days babysitting her little brother and playing with her best friend, a cat spirit no one else can see.
One day Pahua accidentally untethers an angry spirit from the haunted bridge in her neighborhood–whoops. When her brother suddenly falls sick and can't be awoken, Pahua fears that the bridge spirit has stolen his soul. She returns to the scene of the crime with her aunt's old shaman tools, hoping to confront the spirit and demand her brother's return. Instead, she summons a demon.
Thankfully, a warrior shaman with a bit of an attitude problem shows up at the last minute and saves her butt. With the help of this guide, Pahua will have to find her way through the spirit worlds and rescue her brother's soul before it's too late. Little does she know she'll have her own discoveries to make along the way. . . .
With its unforgettable characters, unique nature-based magic system, breathtaking twists and reveals, and climactic boss battle, this story based on Hmong oral tradition offers everything a fantasy lover could want.
Giveaway
3 winners will win a finished copy of PAHUA AND THE SOUL STEALER, US Only.
a Rafflecopter giveaway
About Lori M. Lee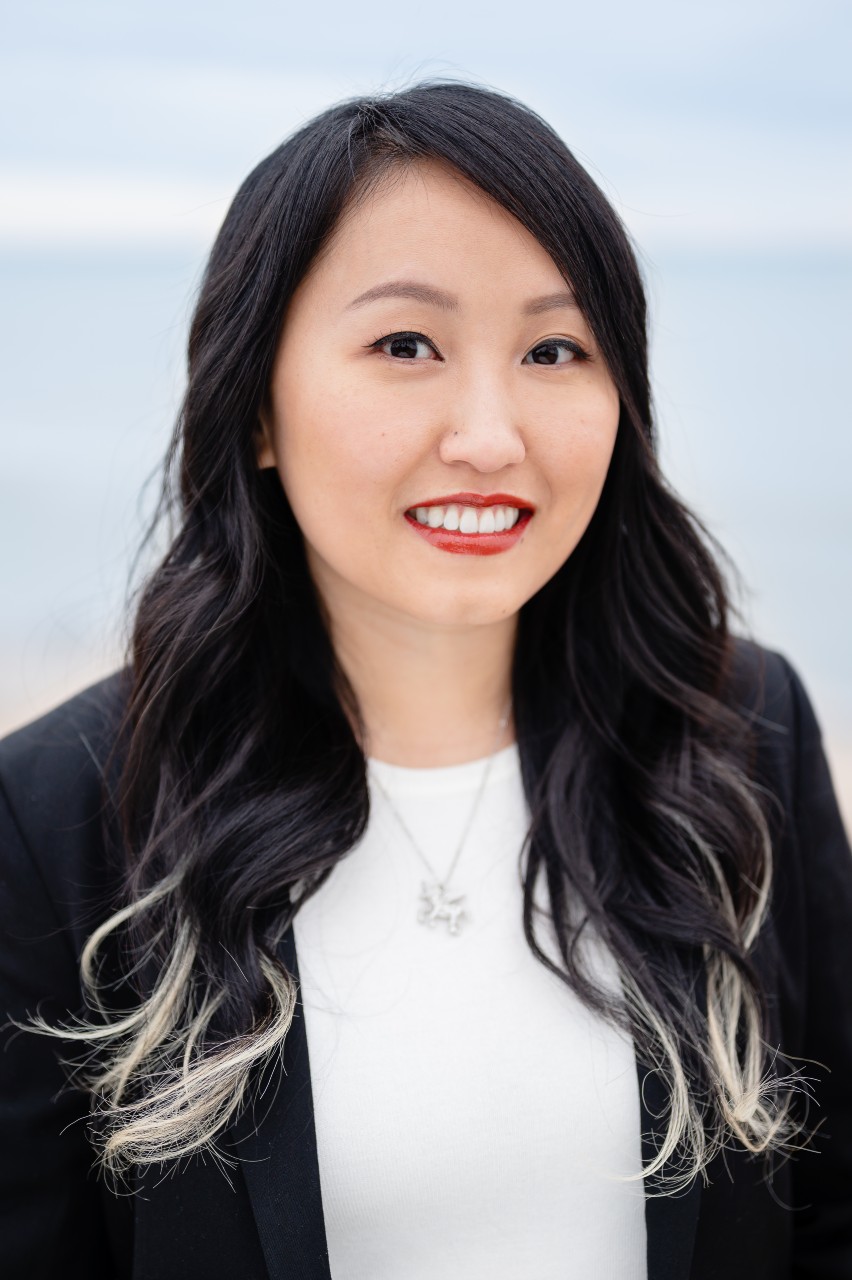 Lori M. Lee is the author of speculative novels and short stories. Her books include PAHUA AND THE SOUL STEALER (Disney/Rick Riordan Presents), FOREST OF SOULS and the sequel BROKEN WEB (Page Street), and more. She's also a contributor to the anthologies A THOUSAND BEGINNINGS AND ENDINGS and COLOR OUTSIDE THE LINES. She considers herself a unicorn fan, enjoys marathoning TV shows, and loves to write about magic, manipulation, and family.
Photo credit PrettyGeeky Photography.
Sign Up for Lori's Newsletter!
Website | Twitter | Facebook | Instagram | Pinterest | Tumblr | Goodreads | Amazon | BookBub
Tour Schedule
Week One:
Week Two:
Week Three:
Week Four:
Week Five: