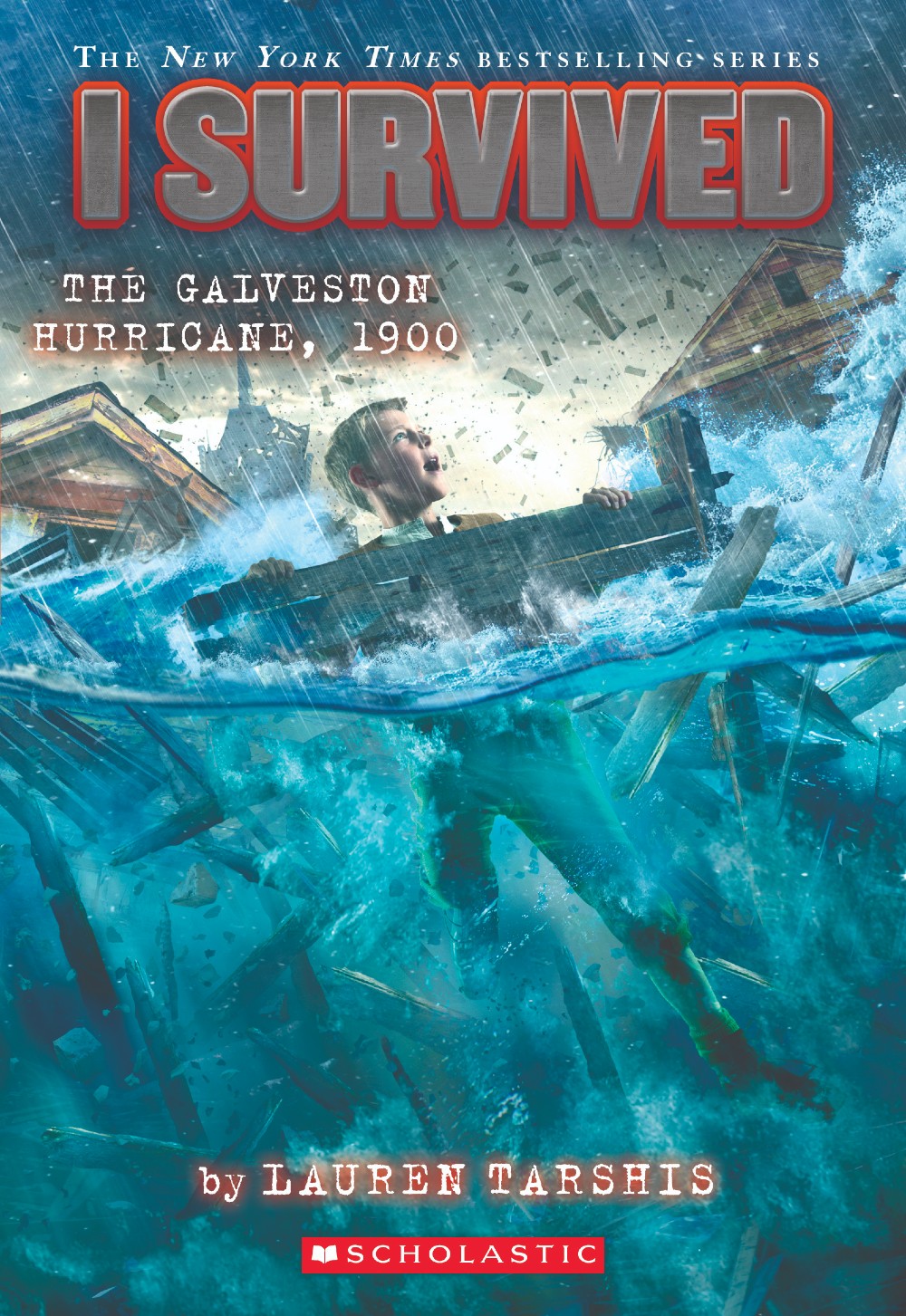 Title: I SURVIVED, THE GALVESTON HURRICANE, 1900
Series: I Survived #21
Author: Lauren Tarshis
Pub. Date: Paperback, eBook, & audiobook: September 7, 2021. Hardcover: November 2, 2021
Publisher: Scholastic Inc.
Formats: Hardcover, Paperback, eBook, Audiobook
Pages: 144
Find it:Goodreads, Amazon, Kindle, Audible, B&N, iBooks, Kobo, TBD, Bookshop.org
Lauren Tarshis is back with the latest book in the I Survived series! If you're not familiar with the series (and who isn't familiar with the series by now if you've got a budding young reader in your home?!), the I Survived books follow children throughout history as they experience deadly, dangerous, and often very important moments. The newest book is no different as readers head to Galveston in 1900 just ahead of the hurricane that would not only devastate the city but change its entire history.
Guiding us through this moment in history is Charlie, a young man who loves magic and his family. He's a pretty average kid like so many of those who will read this book. But very quickly he finds himself literally swept into one of the deadliest natural disasters in history. Charlie walks us through daily life in Galveston leading up to the hurricane, showing us a city that would change dramatically in the aftermath. He shares with us a pretty happy, normal childhood (minus dealing with the school bully) which is then turned upside down by nature. Before we know it, we're joining Charlie on a perilous journey of survival.
Young readers who have loved other entries in the I Survived series will, of course, love this one. But while this isn't the first book to feature hurricanes (or tsunamis), the tragic story of Galveston's fate will still captivate especially those from Texas – like those in my household!
About the Book
More than a century later, the Galveston Hurricane of 1900 is still America's deadliest disaster. Lauren Tarshis's story of one child surviving the horrible event churns with page-turning action and bold hope.
The city of Galveston, Texas, was booming. Perched on an island off the southern coast of Texas, Galveston had been founded in the 1830s. By 1900, it was Texas's richest and most important city. Boats loaded up with American cotton and wheat steamed from Galveston to countries around the world. Arriving ships were crowded with immigrants. The streets, paved with crushed oyster shells, sparkled like they'd been sprinkled with diamonds.

True, this glittering city was prone to flooding. But just a few years before, a weather forecaster had said the idea of a hurricane striking Galveston was absurd.
So when a storm started brewing on September 8, 1900, no one believed it would be any worse than previous storms. They gathered on the beach to cheer on the wild waves. But what started as entertainment soon turned into a nightmare as those wild waves crashed into the city. By morning, hundreds of homes were destroyed. Eight thousand people were dead. The city had all but disappeared.
In this thrilling installment of Lauren Tarshis's New York Times bestselling I Survived series, one child finds safety only to head back into the treacherous waters to make sure his neighbors are safe.
Check out all of the I SURVIVED BOOKS! Each can be read as a standalone.
Giveaway
3 winners will win a finished copy of I SURVIVED, THE GALVESTON HURRICANE, 1900, US Only.
a Rafflecopter giveaway
About Lauren Tarshis
LAUREN TARSHIS' New York Times bestselling I Survived series (which has over 34 million copies in print!) tells stories of young people and their resilience and strength in the midst of unimaginable disasters and times of turmoil. Lauren has brought her signature warmth and exhaustive research to topics such as the battle of D-Day, the American Revolution, Hurricane Katrina, the bombing of Pearl Harbor, the attacks of September 11, 2001, and other world events.
Lauren is also the Senior Vice President and Editor-in-Chief/Publisher of Scholastic Classroom Magazines, where she oversees more than 25 classroom magazines. In her more than 25 years with Scholastic, Lauren has helped transform the company's print magazines into the powerful learning tools they are today. In her current role, she is helping to expand the magazines' deep connection to American classrooms and ensure their vital role in providing teachers and students with an understanding of the contemporary world. She lives in Connecticut with her family, and can be found online at laurentarshis.com.
Website | Twitter | Instagram | Facebook | Goodreads | BookBub | Amazon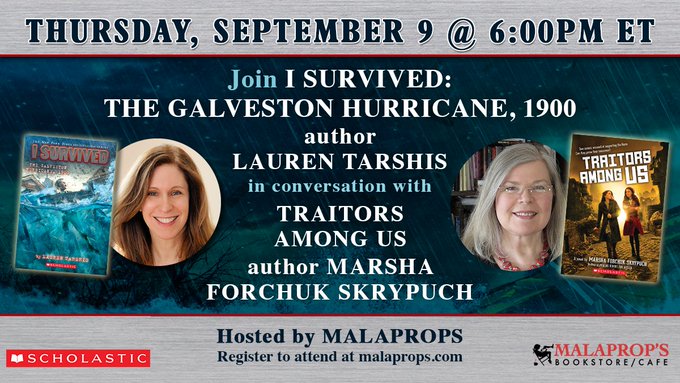 Tour Schedule
Week One:
Week Two: