Title: CITY OF THIEVES (Battle Dragons #1)
Author: Alex London
Pub. Date: September 21, 2021
Publisher: Scholastic
Formats: Hardcover, eBook, Audiobook
Pages: 272
Find it: Goodreads, Amazon, Kindle, Audible, B&N, iBooks, Kobo, TBD, Bookshop.org
Alex London's Battle Dragons series takes young readers on a high-stakes, action-packed journey through a strange world full of dragons. He's created a very detailed society where dragons and humanity live together in a somewhat totalitarian regime where the government keeps close eyes one everyone and criminal street gangs (with stolen dragons!) rule the underworld.
It's in this world that we meet Able.
Able loves dragons but unfortunately after flunking the state dragon riding exam that all kids take, he's resigned himself to a future having little to do with them besides collecting dragon trading cards. He's a pretty ordinary kid who goes to school and minds his own business… until he get wrapped up in some shady things outside of his control. The next thing he knows he's being forced to work for a local gang and flying an actual dragon!
The world building in Battle Dragons: City of Thieves is truly fantastic. London creates a vivid world that really makes readers feel like they're seeing things from Able's perspective. There's so much to learn about the dragons and the way this society revolves around them. The information flows so naturally through the storytelling that as bizarre as the premise (a world full of dragons working both as school buses and battle dragons) may seem at first glance, it all makes total sense once you really dive in.
This is a great pick for kids who like action and are into a psuedo-cyberpunk aesthetic. Plus how could you go wrong with dragons? (Especially battle dragons!)
About the Book
In a modern mega-city built around dragons, one boy gets caught up in the world of underground dragon battles and a high-stakes gang war that could tear his family apart.
Once, dragons nearly drove themselves to extinction. But in the city of Drakopolis, humans domesticated them centuries ago. Now dragons haul the city's cargo, taxi its bustling people between skyscrapers, and advertise its wares in bright, neon displays. Most famously of all, the dragons battle. Different breeds take to the skies in nighttime bouts between the infamous kins―criminal gangs who rule through violence and intimidation.
Abel has always loved dragons, but after a disastrous showing in his dragon rider's exam, he's destined never to fly one himself. All that changes the night his sister appears at his window, entrusting him with a secret…and a stolen dragon.
Turns out, his big sister is a dragon thief! Too bad his older brother is a rising star in Drakopolis law enforcement…
To protect his friends and his family, Abel must partner with the stolen beast, riding in kin battles and keeping more secrets than a dragon has scales.
When everyone wants him fighting on their side, can Abel figure out what's worth fighting for?
Praise for Battle Dragons
"Battle Dragons is the riproaring opener to a surefire hit series. Alex London has envisioned a world as enthralling as it is dangerous―a society much like our own if it was built on the backs of giant fire-breathing dragons. Readers are sure to burn through the pages as they follow Abel through the shadowy underbelly of Drakopolis, dodging dragon-rider street gangs and a ruthless secret police to save his family. Abel is an endearing and relatable hero struggling under expectations as the youngest of three siblings, and his journey in building self-confidence is sure to ring true with young readers. Above all, cutting through the action is a moving tale of friendship and family, which is at the heart of this thrilling fantasy."- Soman Chainani, author of The School for Good and Evil series
"A rip-roaring loop-de-loop of action and adventure, Battle Dragons will keep readers at the edge of their seat as they cheer on Abel and his friends."- Kwame Mbalia, author of the Tristan Strong series
Giveaway
3 winners will win a finished copy of CITY OF THIEVES (Battle Dragons #1), US Only.
a Rafflecopter giveaway
About Alex London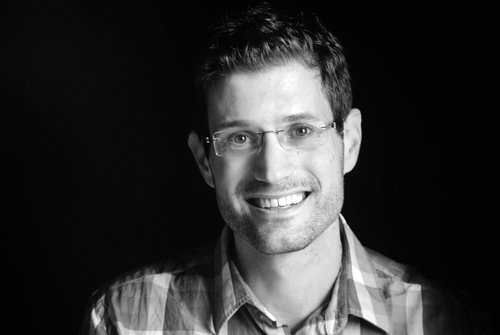 ALEX LONDON is the author of over 25 books for children, teens, and adults with over 2 million copies sold. He's the author of the middle grade Dog Tags, Tides of War, Wild Ones, and Accidental Adventures series, as well as two titles in The 39 Clues. For young adults, he's the author of the acclaimed cyberpunk duology Proxy, and the epic fantasy trilogy, The Skybound Saga. A former journalist covering refugee camps and conflict zones, he can now be found somewhere in Philadelphia, where he lives with his husband and daughter or online at
www.calexanderlondon.com.
Website | Twitter | Instagram | Tumblr | Goodreads | Amazon | BookBub
Tour Schedule
Week One:
Week Two: