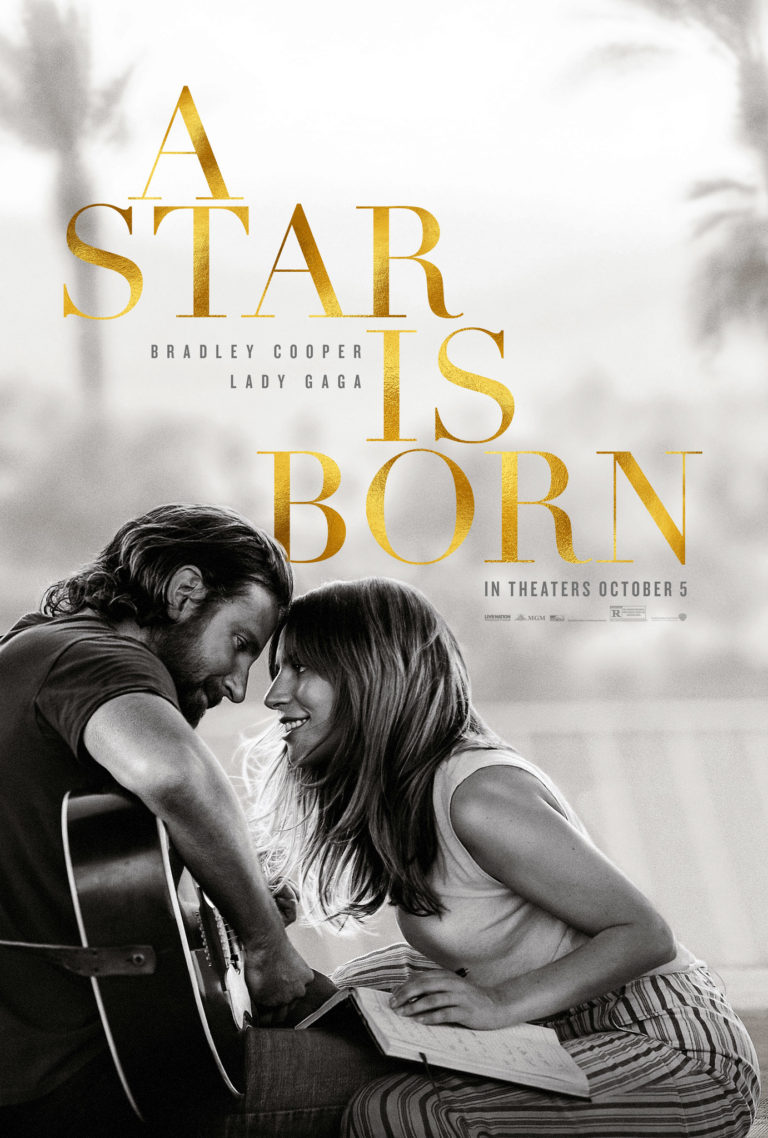 Release Date: October 5th, 2018
Cast: Bradley Cooper, Lady Gaga, Sam Elliot, Andrew Dice Clay, Dave Chapelle
Director: Bradley Cooper
Studio: Warner Bros. Pictures, Metro-Goldwyn-Mayer, Joint Effort, Gerber Pictures
Distributor: Warner Bros. Pictures
IMDB | Rotten Tomatoes | Wikipedia
Bradley Cooper has brought us the fourth version of the Hollywood classic, A Star is Born. But is it worth the attention or is this a washed-up has-been of a story?
Bradley Cooper is Jackson Maine, a grizzled old country star and a bit of a drunk. After a show, he finds his way to a bar as all good barflies do, and there he meets the titular star Ally, played by Lady Gaga. The two begin a whirlwind love story that will see them reach new highs and lows. I'll leave it at that. If you've seen any of the early version, especially the Streisand/Kristofferson 70's edition, then you know the deal. If you haven't, well I won't spoil the details. Just, be prepared, to get emotional.
Bradley Cooper affects a gruff rumbling voice and beard, becoming his ultimate form 'Dadley Cooper,' (shout out to my boy Eric Smith for coining it to me, I know it's been used elsewhere) meanwhile, Lady Gaga makes her introduction in the most convincing fashion possible. They both worm their ways into our hearts, from their first moments on screen and through the rough and tumble steps through stardom.
Unlike the previous three versions of Maine, Cooper is a bit more sympathetic. We learn more details about him and his family, his past and upbringing. The things that turned him into the raging drunk that he is. As for Lady Gaga's Ally, well she's a delight from start to finish with an enchanting voice. Their duet of "Shallow" sucks us right in and in those moments we feel as they do as if we have found our other half, or at the very least that we are in the midst of something incredibly intimate. It's beautiful.
Lady Gaga isn't playing outside her range, in fact, Ally's later identity resembles Lady Gaga's Mother Monster, but this is a perfected role. It seems strange that this should be her breakout role, and while this isn't her first acting gig (we have seen her in such hits as Machete,) she never really got to flourish like this. I'm interested to see where she'll go after this, whether this is a one-off starring role or a detour in her career or the start of a new path.
A Star is Born is a well-trod plot, but done up with great actors, a bit more development, and some truly stunning singing. It's definitely worth a watch.