Who doesn't love a good group Halloween costume? We love the idea of a group of friends going full-bore into for Halloween — aka the day everyone cosplays — but we know how difficult it is to coordinate and make sure we all look good for the photos. With a week left until Halloween, if you're still struggling with costumes, we've come up with the ultimate list of nerdy group costumes, and best of all, they are all low-maintenance, last minute, and as simple as a quick trip to Target, if you so choose.
These are all costumes that kind of blend in if you're on your own. A dude in a white t-shirt and some sweatpants could just be seen as plain lazy, but a someone in the sweatpants and t-shirt accompanied by a Linda, Tina, Gene, and Louise is Bob Belcher.
As is the rule with most costumes, it's not just about the clothes. It's about hairstyle and makeup and scars, but we're just here to help you out with the last minute stuff when it comes to clothes. And of course, while shows like Game of Thrones and Westworld are great for costume ideas, this is for the lazy people. If you're putting together a Jon Snow costume a week before Halloween, this list is child's play for you.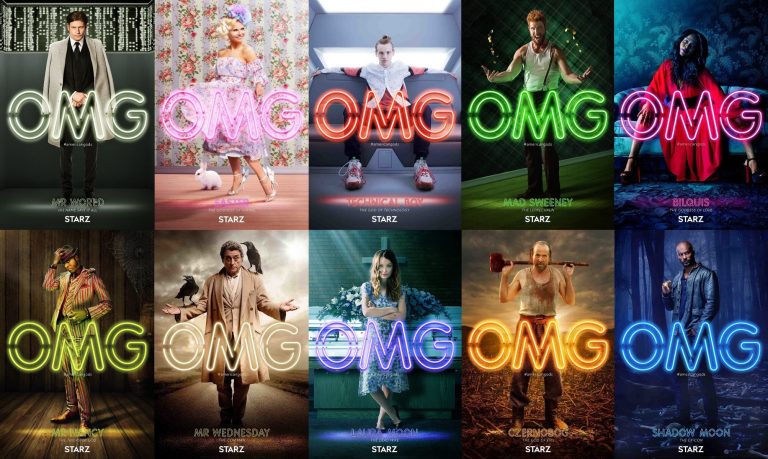 American Gods
In the case of dressing up like the new and old gods of American Gods, you really have a wide range of costumes to pick from. Characters like Mr. Wednesday and Mr. World basically require a suit, a coat, and a certain personality. Even easier, characters like Mad Sweeney, Czernobog, Shadow Moon, and Laura Moon are dressed very casually and have their own identifiers. Czernobog's got his hammer, Mad Sweeney's got his coins, Laura has her stitchings and flies, and Shadow Moon … well, he really needs Mr. Wednesday or Laura to get the point across. More complicated costumes like Mr. Nancy, Tech Boy, Bilquis, Easter, and Media (where you're really just dressing as other famous characters) require a fancier wardrobe and attention to the hairstyle. Got2b Glued will be your friend if you're Tech Boy whereas you'll be grabbing the teasing comb if you're Easter.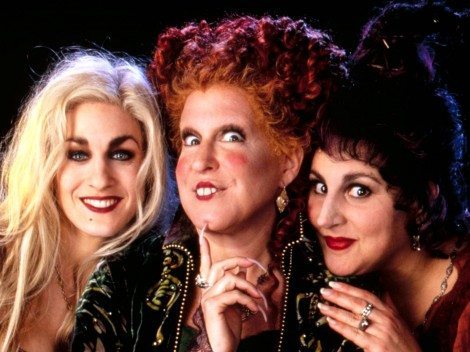 Modern Sanderson Sisters
When it comes to Halloween, you can bet I won't turn down a chance to dress up like the infamous Sanderson Sisters. In lieu of Winnie, Sarah, and Mary's classic garb, which I won't deny is a classic for this time of the year, I say go modern. Take out those bold statement pieces and mix and mash them all together. What would they dress like if they had to assimilate into our world today? Stick with their individual color palettes: Winnie is greens with vibrant purples, Sarah is pink with deep purple, and Mary is dark red with touches of orange and light plaid.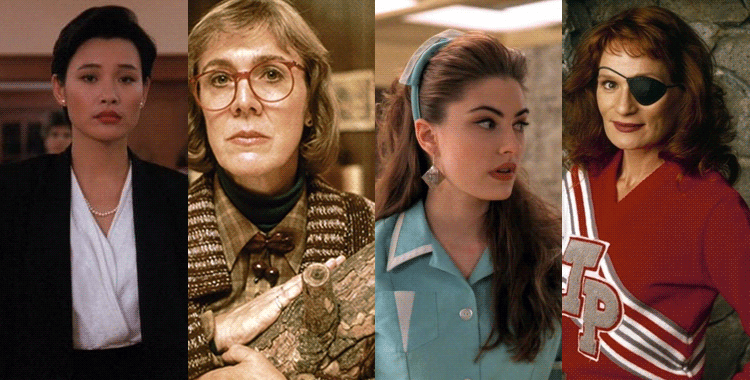 The Twin Peaks Gang
Let's not talk about our feelings about the new Twin Peaks, safe to say our staff has some mixed feelings about it. But the original? We love it for all that it's worth. With the reboot and the nostalgia kick, what better group than your favorite weird little Pacific Northwestern town? You can go dead girl makeup aesthetic with Laura Palmer, the oversized suit with slicked-back hair and coffee for Dale Cooper, and a voluminous bob and sweater should make you the picture of Audrey Horne or Donna Hayward. Crimped hair goes great with a blue waitress outfit for Shelley Johnson, while some retro clothes and either a log or an eyepatch can turn you into Log Lady or Nadine. Personally, if you've got short hair though, I say go for Josie Packard with some strong shoulder pads and contour.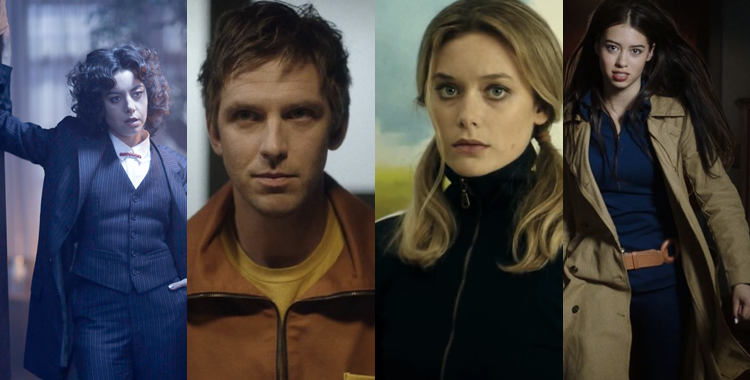 Retro Mutants from Legion
Who didn't fall in love with David Haller and the world of Legion this year? With a quick trip to the local thrift shop, you too can dress like our favorite mutants. Orange track jacket and black sweats for David, black turtlenecks with red accents and pigtails for Syd Barrett, and maybe a full button up tuxedo shirt and suit for Lenny? Characters like Cary are fun with some bruising and stage makeup and a smart vest/trouser combo while you can go full superheroine with Kerry in a corduroy trench, bellbottoms, and sleek middle-parted hair.
Handmaids of Gilead
This one's easy, though the wings are going to take some finagling. We found a quick video that details how you can make your own wings with a little bit of crafting. If you don't have a sewing machine, a hot glue gun works just as well, in our opinion. Grab your friends for this timely costume, though be prepared to have some potentially political discussions for the night.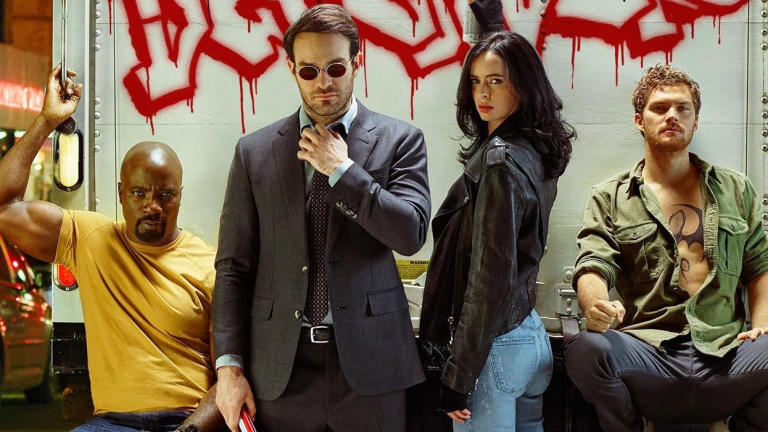 The Defenders
A step down from even casual superheroes are the street-level heroes. Here we've got Jessica Jones, Luke Cage, Danny Rand, and Matt Murdock. We've also got Elektra, Colleen Wing, Karen Page, Claire Temple, and even Frank Castle. They've all got the easiest costumes that lend themselves well to last minute throw together, especially with a group. Signature pieces for us are Luke's yellow lined hoodie, Jessica's leather jacket/infinity scarf combo, Matt's red circle lenses, and Danny's dragon tattoo on his chest. Their costumes are simple and the universe lends itself to big groups!
The Smiths + Rick
I've seen my fair share of poorly done Ricks in cosplay, but that's nothing some hair spray paint and molding gel can't cure! Rick's got his signature spiky hair and lab coat, Morty has yellow shirt and jeans, Summer has a pink tank top and white jeans, Beth has her red v-neck shirt and jeans, and Jerry has his classic forest green polo with the brown and tan stripes. Throw in a sixth member dressed as Mr. Meeseeks and you're set, or even just bring your pup along as Snowball.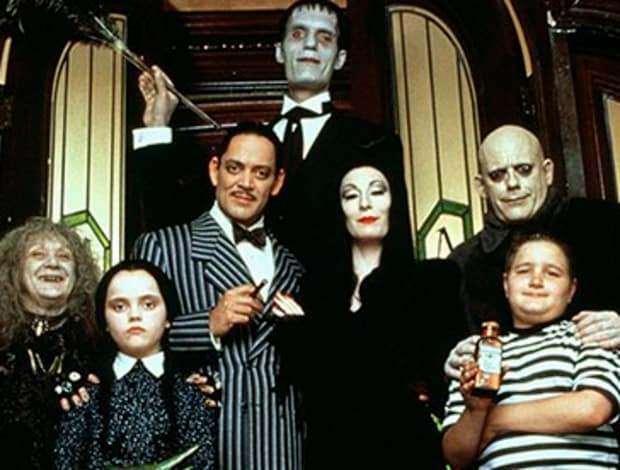 The Addams Family
When is there a better time to dress as the Addams family than Halloween? Everyone in this family has a pretty iconic look, but they're all relatively easy to put together. Gomez and Morticia are a classic couple's outfit. If you're fancy enough to role up in a black with white pinstripe tuxedo, then you'll really be killing it. Otherwise, one of you slap on a regular black suit, and the other an extravagant floor-length black dress and you're good to go. Wednesday has her black dress with white collar and simple braids, Pugsley has his black shorts and white striped shirt. Lurch is just Frankenstein in a butler's outfit, and Fester is a pale man in a turtleneck.

The Belchers
Again, seemingly simple outfits. Don't forget things like Bob's mustache, Linda's glasses, Tina's glasses and yellow barrette, Louise's ears, and Gene's keyboard (complete with fart and bark sounds!).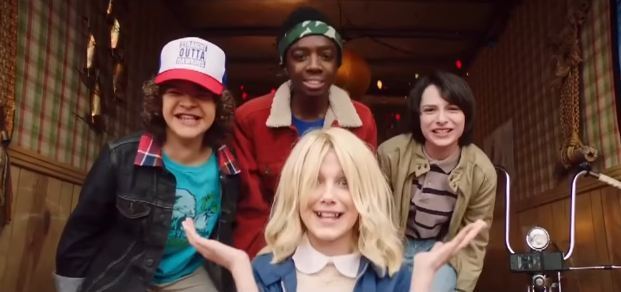 The Kids from Stranger Things
Luckily with these kids, it's kind of easy to get the general vibe of these costumes. Eleven's got her pink dress, which you can pair with a blonde wig and blue jacket if you so choose. The boys are even easier, most of their clothes are variations of plaid, denim, striped polos, t-shirts, and corduroy. Don't forget about Will's red puffy vest (and some pale makeup if you're going for post-Upside-Down look), Mike's khaki jacket and striped polos, Lucas's corduroy pants and camo bandana, and Dustin's graphic tee and signature cap.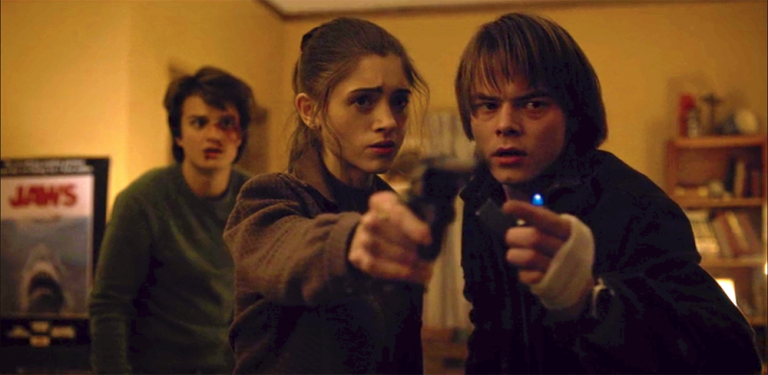 The Older Kids from Stranger Things
If the younger ones were easy, these guys are a piece of cake. Most of their fashion is basically a part of our style today. For Nancy, stick with her hunting outfit, red sherpa lined jacket, blue sweater with a plaid button-up underneath and some wrapped up hands. Barb's got a couple of looks but she errs on the side of frilly tops and mom jeans, don't forget about those spectacles. The boys are even easier to dress. Steve's just a guy with great hair and a green long-sleeve shirt. For some identifying traits, go for the face makeup post-beat-up and his Negan bat. Jonathan's got a similar situation, denim jacket with a mustard t-shirt and jeans. Make sure you've got a camera as a prop on hand, and maybe a broody expression.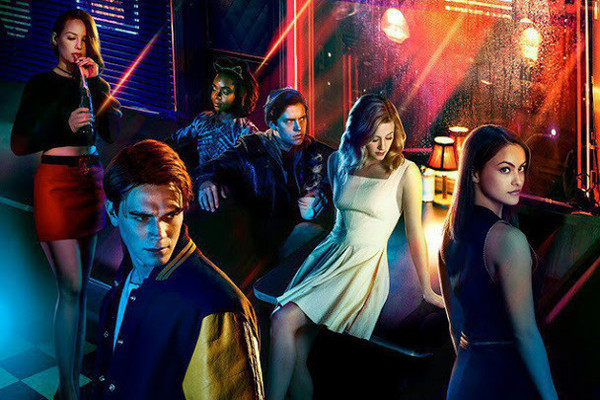 Riverdale Kids
These kids have their own unique looks. If you've got a letterman jacket lying around, slap on a white t-shirt and some jeans and maybe some red hair dye for the Archie look. A dark beanie, a flannel shirt, denim jacket, and messenger bag will get the idea of Jughead across. The girls all have very polished and modern looks, but each with their own color palettes. Betty is normally in pastels and crew necks with her ponytail, Veronica's in jewel tones with her string of pearls around her neck, Cheryl opts for blood red and the occasional virginal white, and Josie opts for wild patterns and her signature ears.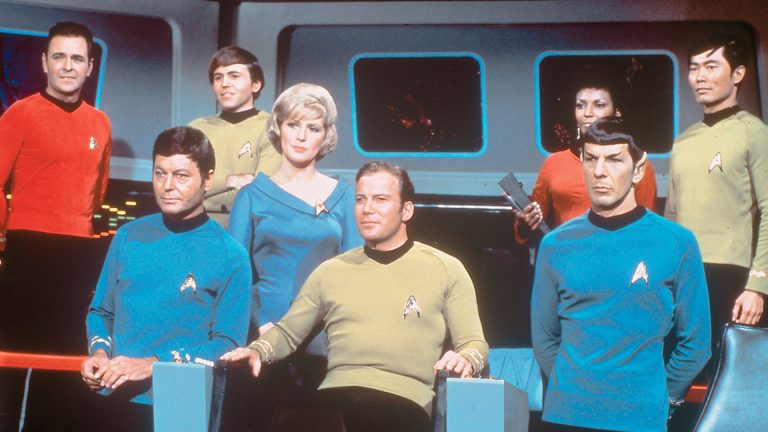 Starfleet Uniforms
If you want to go even simpler, just make sure everyone has either a gold, light blue, or red long-sleeve and you can all become members of Starfleet. Gold shirts are command, blue shirts are medical and science, and red shirts are engineering, security, communication, and the first to die! Cut out the symbol of Starfleet from cardboard and wrap it in some duct tape or aluminum foil and pin it to your chest for the quickest costume in the world.
Snapchat Filters
We love filters, don't you? Why not embody them and just save on buying extra clothes. Go for extra highlighter and a homemade flower crown for the flower crown filter, or follow YouTube tutorials for the puking rainbows filter, get yourself some floppy dog ears and some facepaint for the puppy face, fuzzy antennae and yellow paint for bee face, go only makeup for deer face, or make a crown of butterflies with crafts from the store for the butterflies in your hair filter. Now, if only we could accomplish a face swap costume.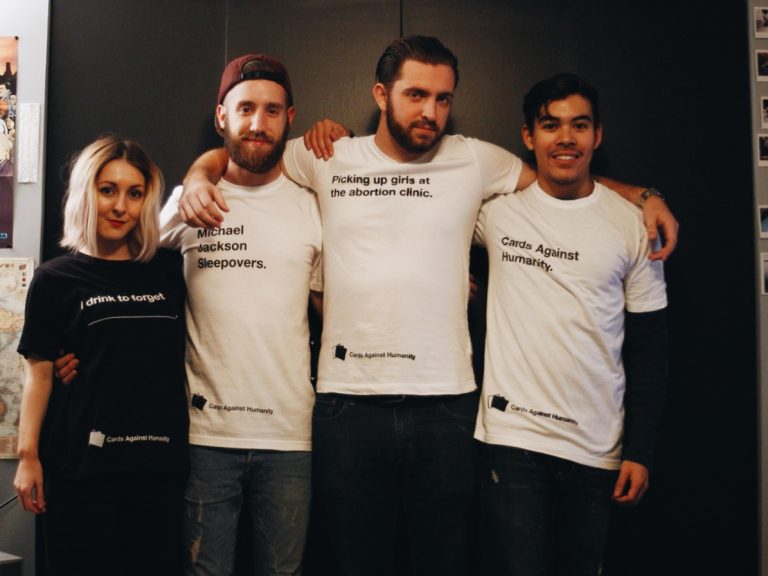 Cards Against Humanity
And if you get that last minute invite to a party with friends and you're truly bereft, why not just go as everyone's favorite party game: Cards Against Humanity? Have one person dressed in black and the others in white with cards written on their shirts. Personally, I love the Bees? shirt.
---
Essentially these are all just casual cosplays and everyday outfits with a splash of makeup, or some wild hair, or just a little extra attitude. But for the procrastinators, we think this list is just right.