The Conjuring 2 (2016)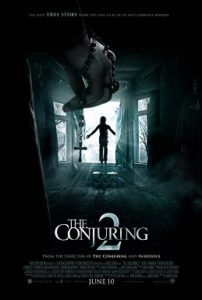 Release Date: June 10, 2016
Cast: Vera Farmiga, Patrick Wilson, Frances O'Connor, Madison Wolfe, Simon McBurney, Franka Potente
Director: James Wan
Studio: New Line Cinema, The Safran Company, Atomic Monster, RatPac-Dune Entertainment
Distributor: Warner Bros. Pictures
Genre(s): Supernatural Horror
Rating: ★★★★☆
Review Spoilers: Low
IMDB | Rotten Tomatoes | Wikipedia
It's hard to forget just how viscerally James Wan terrified us in his 2013 critically acclaimed horror hit The Conjuring. That gloomy aesthetic that both haunts you and leaves your skin crawling is no one-hit-wonder. The Conjuring 2 is based on the Enfield Poltergeist, a case that the film describes as England's Amityville.
One of the strengths of The Conjuring was the acting that came from Patrick Wilson and Vera Farmiga as the married evil-fighting duo of Ed and Lorraine Warren. Farmiga is simply too enchanting and would not seem out of place even with a halo superimposed on her head. Her chemistry with Wilson is palpable, both emitting a warm light that simply makes you feel safe. The reason why these two people work is because of their steadfast nature as people, they are sure of themselves even in the worst of situations. They are able to inspire courage within the terrified Hodgson family while battling demons of their own.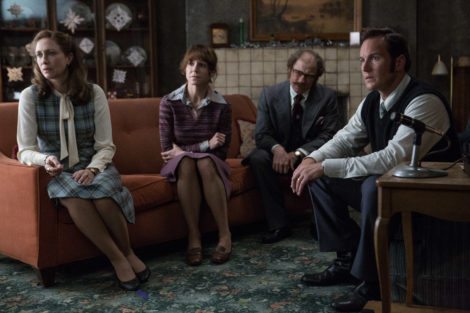 Wan captures atmospheric rainy London perfectly, giving it a gothic quality that adds to his horrific aesthetic. Every scene has a purpose, from marked silences to tilted camera angles. He turns a family's home into a living nightmare. The ability to cause a constant feeling of unease makes for a great horror flick. Even without the fear of a jump scare that serves to yank a yelp from your lips he keeps the air anxious.
While The Conjuring 2 delivers nothing seemingly new to the genre, this is not really a true fault of the film. It masterfully plays on classic horror fear tactics. Typical things peppered throughout the genre draw new breath in The Conjuring 2 — the pale-faced demonic nun, the possessed child, the murderously hateful old man, the boogeyman, the daytime haunting, the death omen — they evolve to take their final form in a intricately crafted story. What makes it masterful is that Wan manages to twist all of those fears together into one tangible enemy that has countless ways to get to you.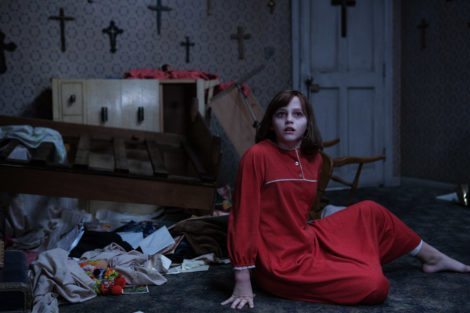 The oldest trick in the book is the reminder that a story is "based on a true story", but even if the story were to be fiction it pokes and prods at your confidence until it achieves its goal of leaving you petrified. The real-life story of the Warrens' cases are chilling enough (not to mention those real audio recordings and the eerie facts surrounding the cast), Wan doesn't seek to embellish too much on his own, simply enough to draw his story apart from so many that follow a similar vein.
Perhaps this is how Wan succeeds where so many others have failed, his story doesn't feel farfetched. It feels real, and it makes us believe that we are witnessing this 'true story'. More fantastical scenes are debunked but still hold the same feeling of fear, while things like levitation and demonic voices have their own unnerving hard evidence.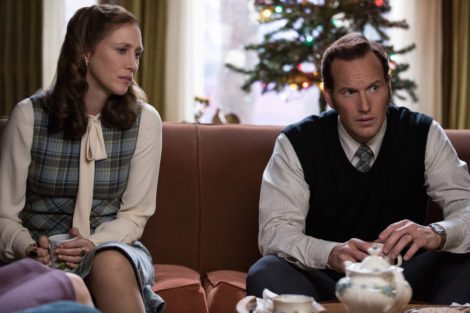 The only downside of The Conjuring 2 is that it shows us what we have seen already. Wan has repackaged another scary story, and while he is still a master at telling the story it no longer surprises us the same way. It still scares us, it still keeps you up at night, but like the hungry masses we are, we want something new. Horror is constantly pushing the boundaries, from slashers to body horror, it seeks to shock.
The sequel lost a bit of its shininess, and it proves that you can't always rely on the same thing to achieve success, at least not the kind of success The Conjuring achieved. It was an unprecedented hit, that turned into a classic for the new generation. Still, The Conjuring 2 hits home in awakening the monsters in our mind again, and it hasn't failed to cause some more sleepless nights.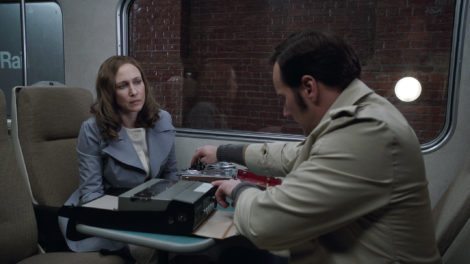 Final Thoughts: It's not showing us a new picture, The Conjuring 2 takes us on another terrifying journey with the Warrens, this time we go to England. With a stronger lean towards the main characters, The Conjuring 2 shows us what we loved about the original flick, and still keeps us hidden under the covers at night.