In the world of documentaries post-2020, it is inevitable that we will get many documentaries about COVID-19. There's Nanfu Wang's In the Same Breath and 76 Days directed by Hao Wu, Weixi Chen, and an anonymous third director, and now we have Wuhan Wuhan. Yung Chang's observational look at a handful of subjects in Wuhan during the height of the pandemic from February to March of 2020 is less about statistics and conspiracy than it is about the human element.
Perhaps if Wuhan Wuhan was the only one of its kind there might be a more critical eye from this critic when it comes to Chang's doc. Shying away from hard-hitting, it focuses on a few individuals within the city, giving us a personal and intimate look at everyday civilians, at those infected and suffering through the pandemic, at the first-responders battling on the front lines, and at the day-to-day comings and goings of the people.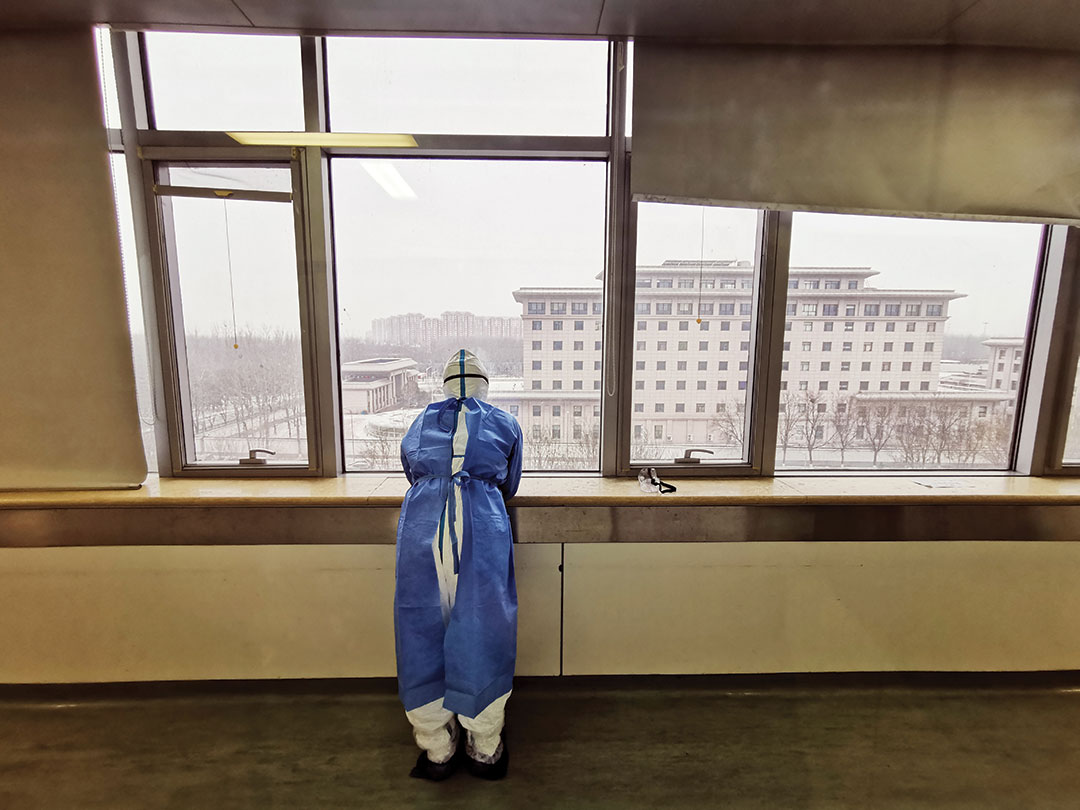 For a time in our history that will surely be looked on in sorrow, Wuhan Wuhan is about overcoming those obstacles that seem insurmountable. The audience watches subjects overcome it through these vignettes into their personal lives, the most intimate is a look at Yin and Xu, a couple on the brink of bringing their newborn into the world. Yin is going stir-crazy at home and has volunteered to drive medical personnel to hospitals, while his wife Xu is rightfully worried about the risk of infection and asking him to simply stay home.
It's startlingly authentic as we sit with Yin and Xu at their bed, watching as Xu tries to coax Yin into staying home. All of it culminates to us following Xu as she goes into labor and being with her in the hospital bed as she gives birth. Of the personal stories, Yin and Xu's is perhaps the most relatable.
Other subjects include a psychologist brought in to help patients suffering through trauma due to the pandemic, a mother and son in a field hospital waiting on their results so that they can go home, medical personnel trying to add faces to their PPE enveloped forms in order to help humanize themselves to their patients.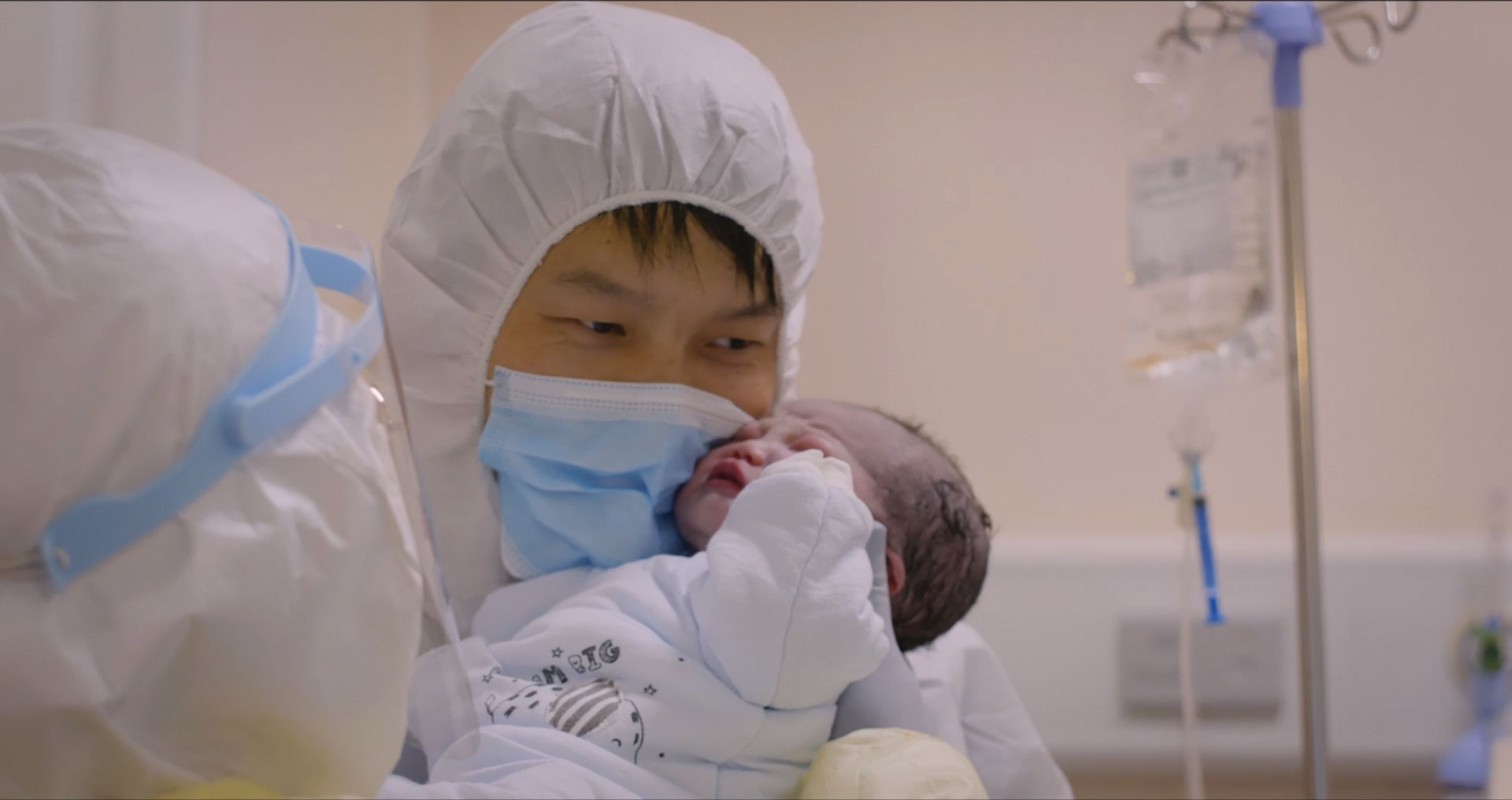 Perhaps the one thing missing from this doc is a more critical look at the government and their initial attempted coverup. There is a memorial of Li Wen-Liang in front of a hospital, but it is a fleeting moment, blink-and-you'll-miss-it. The doc seems determined to stay firmly in the lane of feel-good. There are few tragedies, which makes it seem like it is focused far more on the bright side of an admittedly dismal situation. While dodging controversy might protect the filmmakers and subjects from scrutiny by an invasive government, it is also not a complete picture.
But, like I said, this is far from the only documentary about the subject which means Wuhan Wuhan can exist in the space comfortably as a lighter look of the people on the ground level of this pandemic. For Western audiences, who will probably be the main audience, it's a look at the kindness and humanity of Wuhan, a city that undoubtedly sparks more fear and judgment in the minds of those who only know it as ground zero.
This film review is based on a screening from the Los Angeles Asian Pacific Film Festival. Photo Courtesy of Visual Communications.