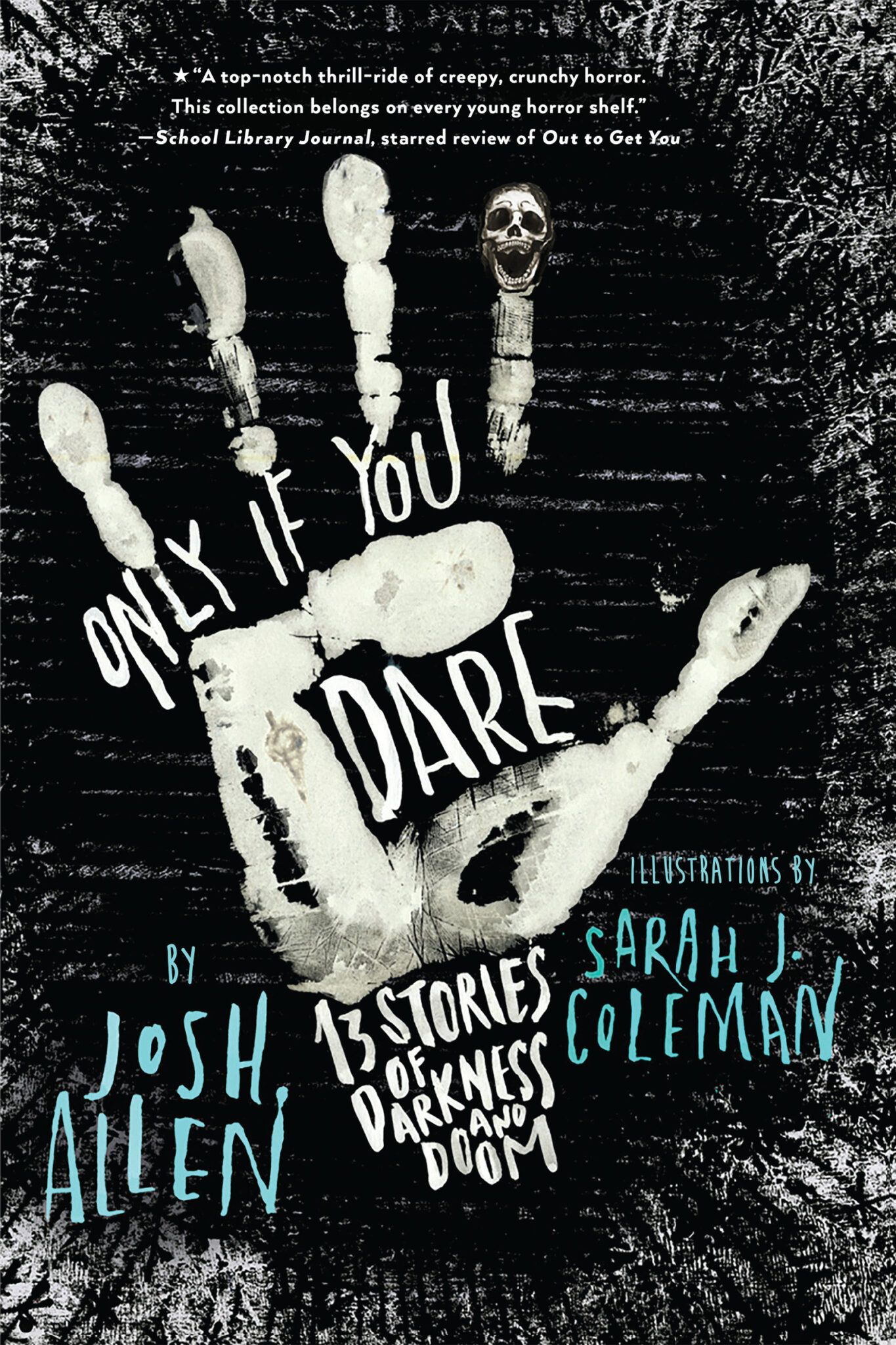 Title: ONLY IF YOU DARE: 13 STORIES OF DARKNESS AND DOOM
Author: Josh Allen, illustrated by Sarah J. Coleman
Pub. Date: August 31, 2021
Publisher: Holiday House
Formats: Hardcover, eBook
Pages: 208
Find it:  Goodreads, Amazon, Kindle, B&N, iBooks, Kobo, TBD, Bookshop.org
Teen and juvenile horror are making a big comeback and Josh Allen is here to offer thirteen of his own haunting tales to young readers who can't get enough of it! Only If You Dare: 13 Stories of Darkness and Doom is an anthology of short stories perfect for kids who like scary stories about kids much like themselves. The stories mainly feature kids who find themselves wrapped up in their own little nightmares as their regular lives quickly delve into the dark or supernatural.
Each story is a quick, spooky read. Young readers that yearn for age-appropriate horror will devour the stories. And young readers who maybe get a little scared now and again will appreciate the frequent breaks the short stories allow! The illustrations by Sarah J. Coleman just add to the spooky ambiance throughout.
Definitely worth picking up if you've got a young horror fan in your life!
About the Book
Thirteen chilling short stories to keep you up at night–but only if you dare.
You never know what's out to get you. Though you might think you're safe from monsters and menaces, everyday objects can turn against you, too. A mysterious microwave. A threatening board game. A snowman that refuses to melt. Even your own heartbeat has its secrets. Thu-thump. Thu-thump. When you stop to listen, each beat sounds more menacing than the last.
Master storyteller Josh Allen brings thirteen nightmare scenarios to life in this page-turning collection that's perfect for budding horror junkies. In his wondrous world, danger waits behind every doorway . . . even in the most ordinary places.
Eerie illustrations by award-winning artist Sarah Coleman accompany the stories, packaged in a stunning hardcover edition complete with glow-in-the-dark jacket. Readers will sleep with one eye open! 
Reviews
★ "Allen has cemented himself as the heir-apparent of Alvin Schwartz; this is the new quick pick for patrons who want more after reading all the classic 'Scary Stories to Tell in the Dark.'. . .A chilling anthology of memorable scares that will leave even the biggest horror buffs sleeping with the light on."—School Library Journal, Starred Review

"Thirteen illustrated short stories range from eerie to totally terrifying. Each tale stands completely alone, but a strong sense of foreboding, unease, and utterly chilling twists runs through the collection. . . . intrepid tweens and teens who enjoy a thrill will be thoroughly sucked in."—The Horn Book

"Twisty, terrifying, and oh-so fun! Just when you think you're safe, Josh Allen brings on the scares. From monstrous microwaves to carnivorous pillows, you'll never look at life the same way again."—Kim Ventrella, author of The Secret Life of Sam

"Horror fans will enjoy this spine-tingling selection. . . ."—Publishers Weekly

"This delightfully dark and spine-tingling anthology will keep young readers and horror lovers on the edge of their seats."—Booklist

"An excellent offering for young people looking for real scares that don't condescend to them or pander to adult anxieties about what might be 'too scary.' This book will fly off the shelves."—Kirkus Reviews
Giveaway
3 winners will win a finished copy of ONLY IF YOU DARE: 13 STORIES OF DARKNESS AND DOOM, US Only.
a Rafflecopter giveaway
About Josh Allen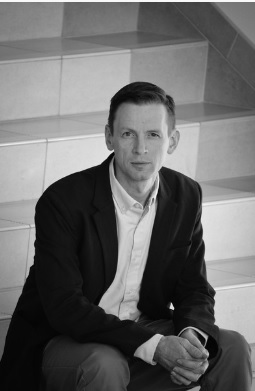 Josh Allen checks under his bed before switching off the light each night. During the day, he teaches creative writing and literature at Brigham Young University-Idaho. His debut book for young readers, Out to Get You, received two starred reviews and was a Junior Library Guild selection. He lives in Idaho with his family.
Website | Twitter | Instagram | Goodreads | Amazon 
About Sarah Coleman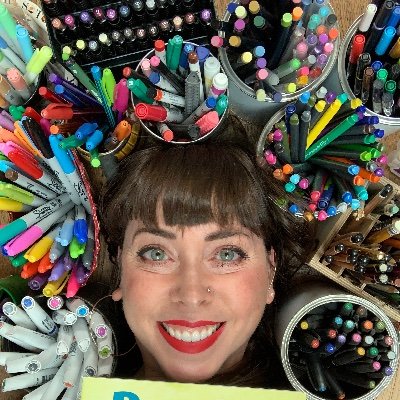 Sarah Coleman was an early pioneer of hand lettering and has illustrated covers for many renowned books, including the 50th anniversary edition of To Kill a Mockingbird and Newbery Honor-winner Wolf Hollow. Her design clients range from Coca Cola and Starbucks to The New York Times. She lives in the UK. 
Website | Twitter | Instagram |Goodreads 
Tour Schedule
Week One:
Week Two: