It certainly isn't easy to break into the journalism world, an industry that is still dominated by men, the conditions the journalists of India's Khabar Lahariya have to face seem nearly insurmountable when compared to what journalists in Western countries have to come up against. Writing With Fire comes from directors Rintu Thomas and Sushmit Ghosh in their debut feature documentary about an ambitious group of Dalit women. Dalit, if you don't know, is the title for people in the lowest caste in India, sometimes termed as "untouchable."
It is impossible not to admire the subjects that Thomas and Ghosh choose to highlight in Writing With Fire. There's chief reporter, Meera Devi, and her two fellow reporters on-camera host Suneeta Prajapati and rookie Shyamkali Devi. All three women have different stories and yet they stem from a similar background. They are determined, hard-working truth-seekers. There's a distinct feeling of transition and being in flux in this film. Khabar Lahariya moves from print to digital, and India sees the rise of Narendra Modi and Hindu nationalism. As a news network run solely by women, it is inspiring to watch as these journalists push in and claim their right to stand alongside the other upper-caste male journalists.
They might have started out small, but Khabar Lahariya is mighty. Their local story reporting often shines a spotlight on issues like political corruption, government neglect, and violence against women, which, in return, makes an impact and affects change. As Meera proclaims, "Journalism is the essence of democracy." And in a country where some feel like they do not have their individual voice, they are here to uplift them. But in order to uplift these voices, the news must first be reported. For many of the reporters, the switch to digital presents a massive learning curve. Many have not used a smartphone, as Shyamkali struggles with the fact that she does not know English so she struggles with navigating the device.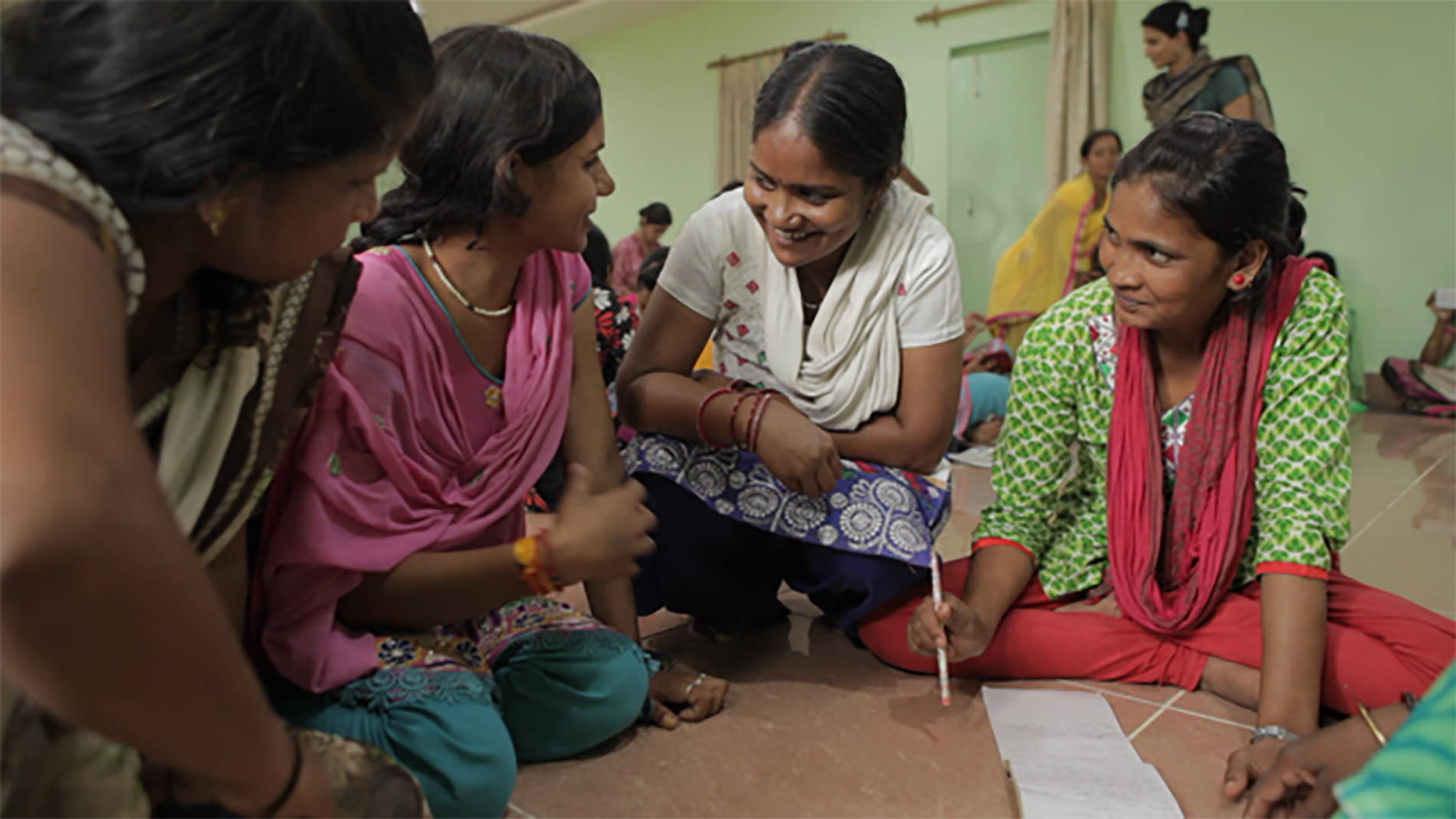 On the home front, oftentimes the women suffer from skepticism, criticism, and sometimes even abuse. Meera, married at 14 to a man who doesn't believe in her cause (he expects the news network to fail), didn't want to waste her education and became a journalist, also holding a Master's in Political Science and a degree in teaching. Suneeta, still unmarried, faces the burden of criticism from her community and a fear of disappointing her family. Her father laments, "Everyone wants to marry an educated girl but won't let her work after marriage. So why desire an educated girl?" Some families ask for too much money in dowry, others won't let her work. Abused by her husband for having the job, Shyamkali was drawn to the career and gained an education through working for Khabar Lahariya. She learned to control her own life and her bank account. "Education is the only way to move forward in life," she declares. "My heart gives me the courage to carry on."
There are glimpses of overt mansplaining as we watch these women sit in interviews as the only woman in the room. Fellow male reporters offer unwanted advice, and subjects go silent when posed with the hard questions. Often their stories shed light on violence against women and rape and assault cases. In one particularly gruesome case, the outlet covers the story of a woman who was killed by people in their community with axes. "Sometimes I feel scared," Suneeta confesses. "What kind of life is this? Women face the greatest injustice everywhere. I don't understand this life. Sometimes I feel it's a sin to be born a woman. First, she is made to feel like a burden on her parents, then she becomes a slave to her husband. Her life is so vulnerable." This perspective highlights the importance of their work, it's a perspective that male colleagues could never fully understand. It is the same logic behind Dalit reporters empowering themselves and shedding light on caste injustices.
As Khabar Lahariya takes off, gaining more traction on YouTube, the outlet grows. Suneeta gets her own show, she's courted by other outlets, but ultimately the pressure remains on her to get married (people in her community are accusing her of dishonoring her family). Writing With Fire frequently flows between looking at India through a wide lens and then zooming in on the intimate lives of the three main subjects. We are shown crucial moments like reporting on the election in Uttar Pradesh (a crucial state election) as well as light-hearted moments like the company trip to Kashmir.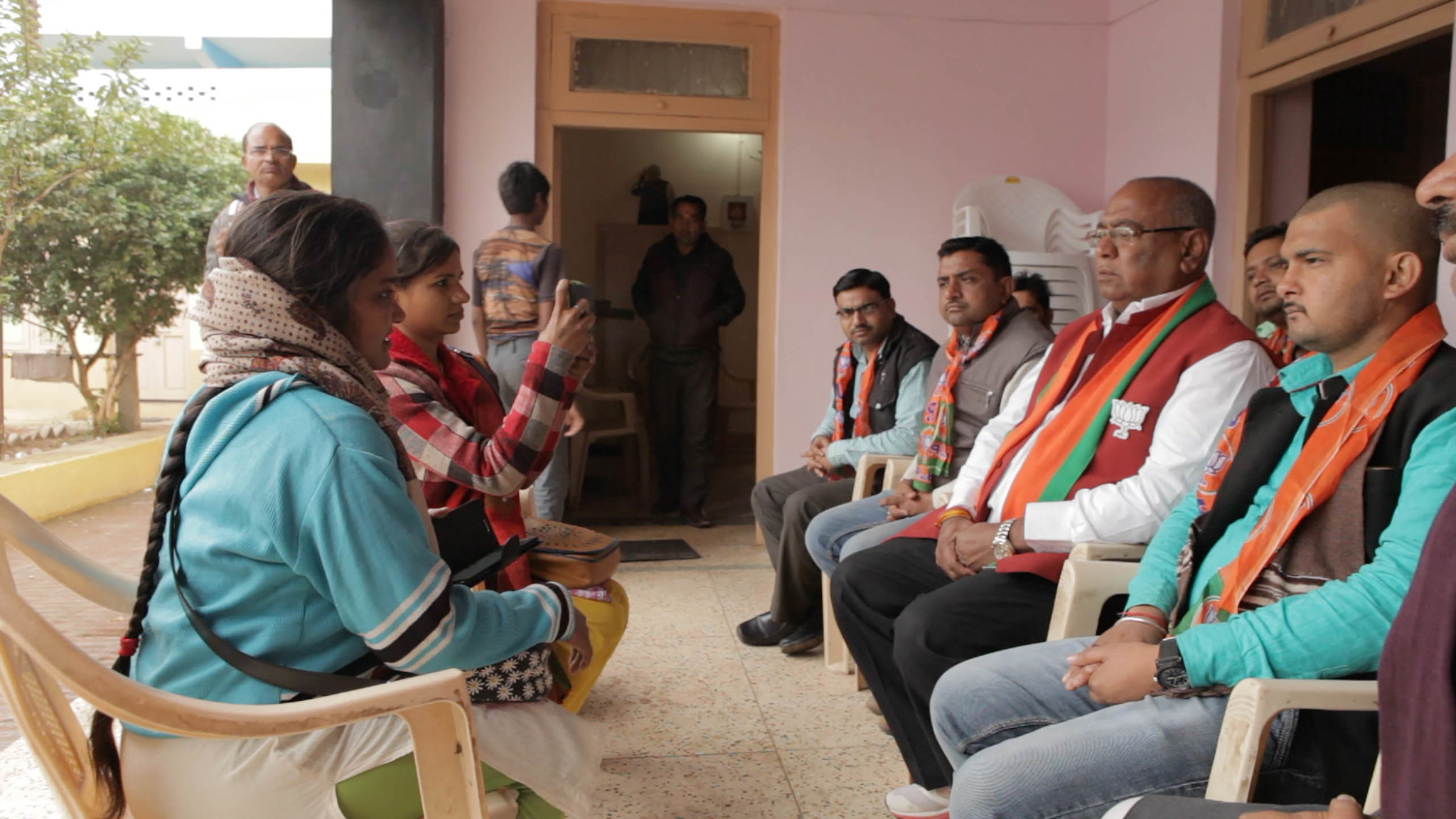 Ultimately, the final arc of the doc moves toward shining a spotlight on the rise of Hindu Nationalism. In one scene, Khabar Lahariya speaks with a youth leader of the Hindu Youth Brigade (Hindu Yuva Vahini), a vigilante religious group made up of men who especially do not like the media. The leader extols the value of protecting holy cows and carries a sword in case he runs into any Muslims. As Modi's campaign ramps up, Khabar Lahariya presses the BJP party and its supporters with questions, despite an understanding that journalists who are critical of Hindu nationalism face an actual threat to their life. Gauri Lankesh, a journalist and open critic of Hindu nationalism, was assassinated on September 5, 2017.
The doc ends on a somewhat somber note. Modi wins the election, and we learn that since 2014, 40 journalists have been killed in India, making it one of the deadliest countries to practice journalism in. But, there is a glimmer of hope. Suneeta, who had quit her position in order to get married, returns to Khabar Lahariya. Meera is made bureau chief and now leads a team of 24 journalists. "Our future generations will ask us when our country was changing and the media was silenced, what were you doing? Khabar Lahariya can confidently say we've been holding the powerful to account," Meera says with pride. "We made our journalism the voice of democracy. We didn't let the fourth pillar fall. And we continue to hold a mirror to society."
This film review was based on the premiere at Sundance Film Festival 2021 and won the Audience Award and the Special Jury Award for Impace for Change. It is currently seeking U.S. distribution. Photo by Black Ticket Films | Courtesy of Sundance Institute.