So you've binged Bridgerton and perhaps you've just found out it's based on a book series. Now you're wondering, what have I been missing out on? My answer is… A Lot. Welcome to the world of romance novels. These delightful books are consistently one of the best selling genres of books. During times of recession, romance novel sales rise. They account for a staggeringly large amount of the market, and yet we so rarely see them come to life on our screens.
While fiction and other genre fiction like thriller or fantasy get a ton of screentime, romance seems to get pushed to the corner. Even Bridgerton executive producer Betsy Beers didn't warm to the idea of a romance novel series, in the beginning, telling Entertainment Weekly, "I didn't take what the books were as seriously as I could've initially. But there should be no pejorative association with romance novels. Nobody sneezes at suspense, at action, at true crime." 
It's immensely satisfying as a romance novel fan to see this series come to life, so while the ball is rolling, we've got a nice list for you television producers out there to keep your eye on. And some of them aren't even set in the regency era! If you don't know where to start, we've picked our favorite book in the series and helpfully linked the full booklist on GoodReads.
Our following list is listed alphabetically by the author's last name.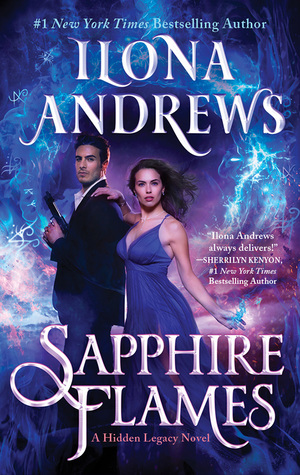 The One: Sapphire Flames (Hidden Legacy #4)
Looking for something modern? Maybe a little Harry Potter or Game of Thrones-esque? The Hidden Legacy series by husband and wife duo Ilona Andrews scratches that itch. Set in modern-day Texas, it follows the politics, adventure, and romantic intrigue of a family of magic users. In this world, due to a special serum, magic is now genetically passed down family lines – we're talking everything from summoning otherworldly creatures to controlling the elements to telekinesis. Each family of magic users has closely guarded skills and spells, and the strength of their magic depends on their lineage. Sapphire Flames follows the second eldest Baylor sister, Catalina, as she takes over the family's private investigation business and falls in love with the dashing Italian, high-magic user, Alessandro. More devoted to action and mystery than romance in book 4, this is a perfect slow burn rivals-to-lovers tale that feels cinematic with each newly discovered magic type and fight sequence. Sign me up for 6 movies, please! — Elise Kulik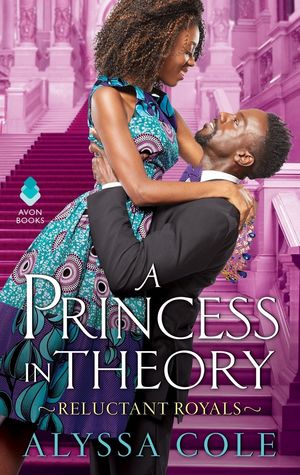 The One: A Princess in Theory (Reluctant Royals #1)
This one is for fans of The Prince & Me – the iconic film with Julia Stiles wherein a foreign prince poses as a normal university student working a food service job (hijinks ensue) and falls in love with a no-nonsense pre-med student. (I think it's on Netflix- go watch it!) That's basically the plot of this book, except substitute African Prince Thabiso for the Freddie Prinze Jr. lookalike and the struggling-scientist-trying-to-make-ends-meet Naledi for Julia Stiles. Bam! Got your next feature film trilogy right here, Hollywood. Alyssa Cole goes on to write a series of delightful books with Black leads, including mini-series books with queer and disabled heroes/heroines. Cole is perfect for handling heavy subjects and consent really well and she keeps things fun by putting her leads into hilarious situations. Get casting! — Elise Kulik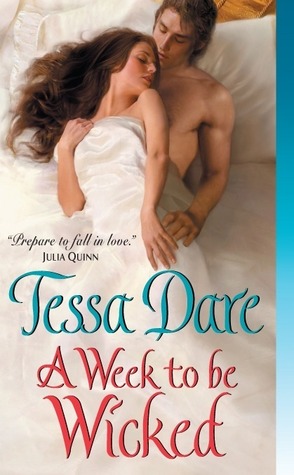 The One: A Week to Be Wicked (Spindle Cove #2)
My absolute favorite romance series has to be Spindle Cove. At the seaside "Spinster Cove," a band of unique ladies clashes with the local regiment and the result is an exciting group of pairings to fall in love with. These wallflowers aren't your typical simpering maids. They swim, they shoot, they are verified bluestockings. Tessa Dare is one of my absolute favorite authors, and I count A Week to Be Wicked as one of my favorite romance novels of all time. It's not just that Minerva Highwood is a determined geologist bookworm genius, but also that Colin Sandhurst, Lord Payne, is an absolute, delightful dandy and rake. He appears multiple times throughout the series, as does Minerva and her two spinster sisters. I would absolutely die to see Spindle Cove come to life, not only are the characters memorable, but the social level of the pairings attempt to deviate from the classic duke and gentle-bred lady set-up. — Therese Lacson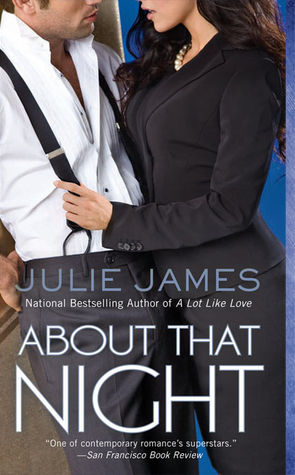 The One: About That Night (FBI/US Attorney #3)
Is this series in any way realistic? Who cares? Think Suits but with more sex and if you tossed in the FBI on top of it. Everyone is gorgeous, everyone's sassy, everyone is horny. Julie James is one of the few contemporary romance authors that I consistently read. If this series was to be made into a show, it would need James on the writing team. The large draw of the series is her fantastic snappy prose and dialogue. About That Night features a brilliant and beautiful assistant U.S. attorney and her star witness, who also happens to be the guy who stood her up on a date years ago. Seriously, does this not seem like CW fodder? I want this to happen, I would watch this, they should produce it.  — Therese Lacson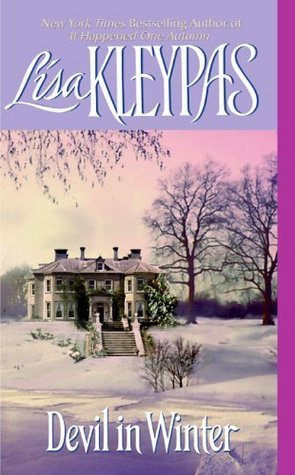 The One: Devil in Winter (Wallflowers #3)
Is there a more iconic series? I don't think so. Lisa Kleypas brings together four young wallflowers on the marriage market and has created a masterpiece. I will say, like most of these series, the first book is not my favorite. But I love the American Bowman sisters and how the ton views their crassness as the nouveau riche. Similarly, I adore shy Evangeline Jenner's rise to the top of the ton after marrying Sebastian, the Viscount St. Vincent. She's the daughter of a famous boxer, he is an infamous rake who wronged one of Evie's best friends. Their entire story is one about growth and maturity and love. Also, Kleypas' Hathaways and Ravenels series are tied in the same universe as the Wallflowers. Give me the Kleypas cinematic universe! Let me hear multiple people gossiping about Marcus, Lord Westcliff like he's Regina George!  — Therese Lacson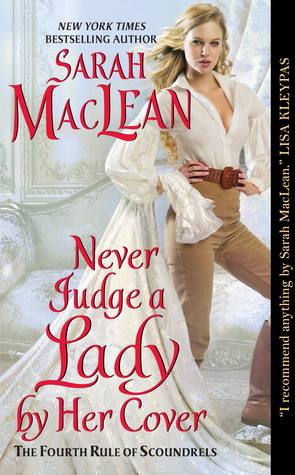 The One: Never Judge a Lady by Her Cover (The Rules of Scoundrels #4) 
Who doesn't love a bad boy or bad girl? Especially when they conveniently have a title and some land? Like some of the best romance series, the leads of each of these books have some pretty absurd names. Here we have a quartet of fallen aristocrats with names like Cross, Chase, and Temple. These stories all orbit around The Fallen Angel, a gaming den run by the four. I loved the way Sarah MacLean developed her characters and the lead up to the reveal of Chase's identity. I remember waiting for the fourth book to come out in the series and it did not disappoint. MacLean always gets bonus points from me for a fun overarching story, you'll definitely benefit from reading a bit more of the series before diving into Never Judge a Lady by Her Cover. — Therese Lacson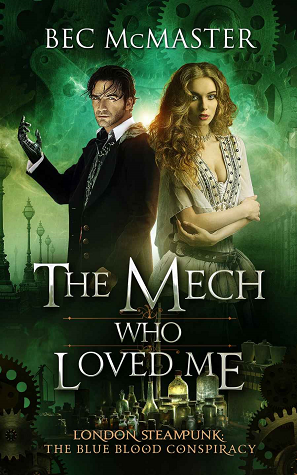 The One: The Mech Who Loved Me (Blue Blood Conspiracy #2)
Love regency novels? Love vampires and werewolves? Have a penchant for the steampunk aesthetic? This is the series for you. Connected to Bec McMaster's London Steampunk series (also absolutely fantastic), The Blue Blood Conspiracy actually follows a group of spies trying to uncover a supernatural plot. Even though some of McMaster's plots might seem outlandish, she weaves together a series like nobody's business. Yes, they can be read as standalone novels, but you would be losing something in the process. Her worldbuilding is so exciting and I would love to see a pulpy version of this series done by HBO or Starz. The Mech Who Loved Me is so tropey and steamy, it takes the cake for me but both of these series deserve recognition.— Therese Lacson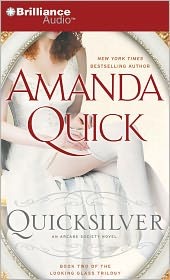 The One: Quicksilver (Arcane Society #11)
I love me some Late Victorian psychic-powered mysteries! This series is unique because a portion of the books are set in Victorian England, while the other portion is set in the modern-day United States. They both follow the same line of mysterious, secret-society of psychics as they solve mysteries with their powers, save the world from villains who would use their powers for evil, and fall into bed along the way. We start Quicksilver with our heroine being discovered next to a dead body, with no memory of the crime. Using her psychic powers as a glass reader (who can study the psychic energy coming from mirrors), and famed psychic hunter, Owen, the pair uncover a deadly scheme and become each others' only salvation from the dark energy and madness that would consume them both. I could totally see this as a BBC mystery miniseries, except with more bodice-ripping! — Elise Kulik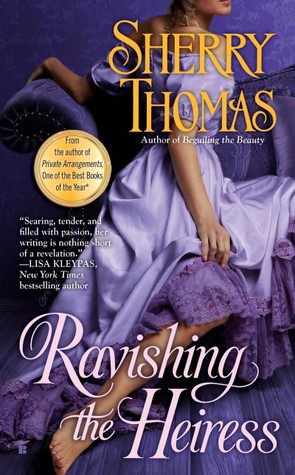 The One: Ravishing the Heiress (Fitzhugh Trilogy #2)
When Sherry Thomas left the romance novel game, I think a part of my soul died. The Fitzhugh Trilogy is one of the most cinematic series, with the first book taking place almost completely on a cruise liner. In a combination of Titanic and Zorro, this would be the book I'd be the most excited to see on screen. But, Ravishing the Heiress is one of my all-time favorites. Millie and Fitz's marriage of convenience evolves from obligation to friendship to passion to love. It is full of angst and quiet years of longing – my absolute bread and butter. While the mini novellas in the series aren't my favorite, the three couples steal my heart every time. Give me three seasons, Netflix. That's all I ask! (Actually, I would like for everything on this list to become a project, but whatever.) — Therese Lacson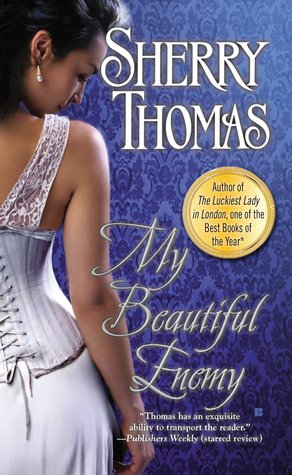 The One: My Beautiful Enemy (The Heart of Blade #2)
Okay, I actually think The Heart of Blade Duology would make a fantastic movie or miniseries. This isn't your classic duke and miss story. It is far grittier, with truly deadly enemies and threats of death and betrayal. The first book was actually written after the second but marketed as a prequel (and should be read as such). The two books are about the same two characters and less steamy than a traditional romance novel, but I have adored this duology for years. The heroine, Catherine, is Chinese and a large part of the story is set in China with the story jumping back and forward in time. We love a spy story, we love a tragic love, we love some danger sprinkled in. I need producers to start reading this book so we can see it on our screens ASAP. — Therese Lacson