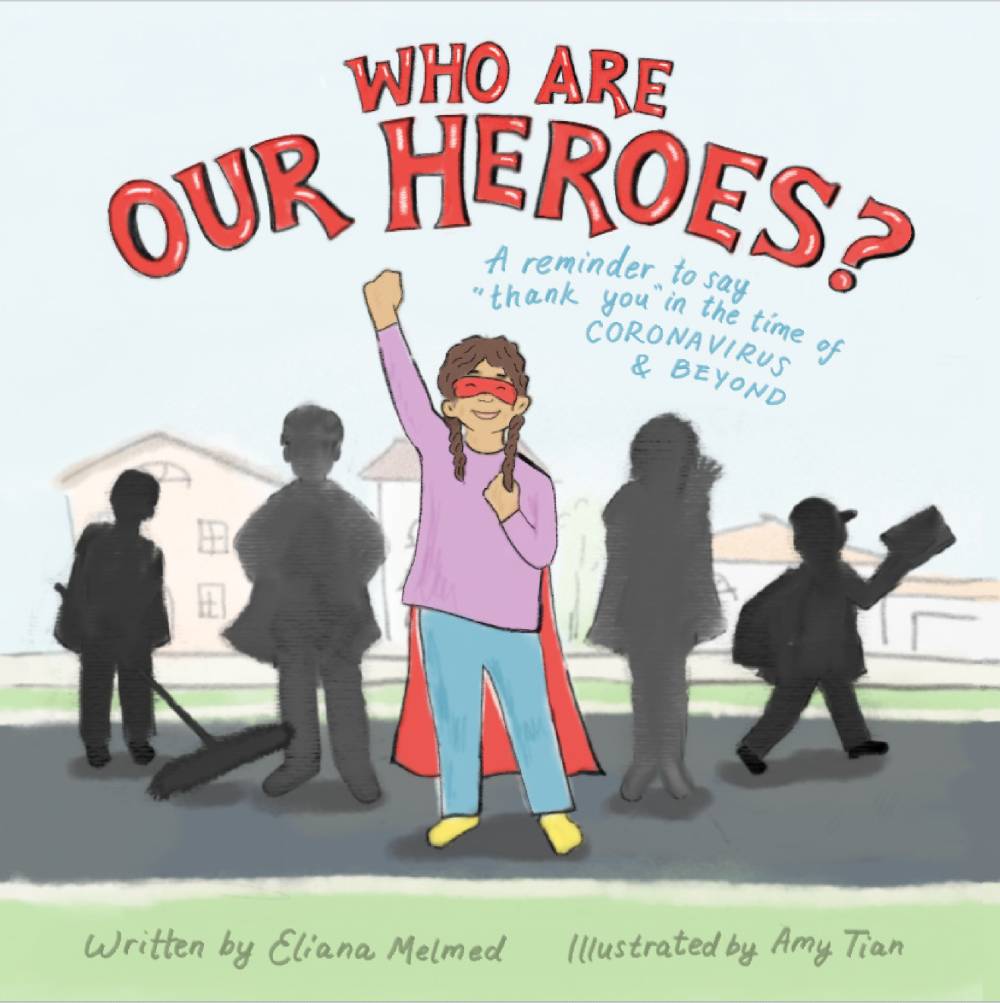 Title: WHO ARE OUR HEROES?
Author: Eliana Melmed, Amy Tian (Illustrator)
Pub. Date: May 8, 2020
Publisher: Eliana Melmed
Formats: Paperback, eBook
Pages: 29
Find it: Goodreads, Amazon, Kindle, TBD, Bookshop.org
Read for FREE on Kindle Unlimited!
Written and illustrated by Eliana Melmed and Amy Tian while students at the University of Chicago, Who Are Our Heroes? is a picture book focused on life in the shadow of COVID-19. The book focuses on some of the community helpers who have helped get us through these trying times including mail service workers, doctors, and even you – the reader – who stays home to keep others safe.
I enjoyed the rhyming scheme throughout the book and though it kept the book flowing well with few hiccups. Melmed manages to cover quite a bit of ground – and a lot of heroes! Amy Tian's illustrations added a lot of impact to the story and helped shine a light on all of the community helpers and heroes featured.
The whole book is an impressive feat considering the creators managed to put together this polished of a title while still in school themselves. I certainly remember how busy I was in college! But it seems clear that their studies in public policy, science, and design put them in the right position to collaborate on this project and do some good in the world.
Who Are Our Heroes? is a great book to pick up if you're looking for a way to help young children understand the world we are living in especially as many parts of America are entering into new periods of mandatory COVID-19 shutdowns.
About the Book
This timely, rhyming picture book highlights the everyday heroes who make it possible for society to continue to function during this time of crisis – including diverse representations of mail carriers, teachers, grocery store workers, doctors, truck drivers, maintenance staff, and caretakers. The story ends with a reminder that when children wash their hands and follow pandemic guidelines, they themselves are heroes, too. Written from the perspective of a young child spending time indoors, the story focuses on the incredible individuals who continue to contribute their time, effort, and resources to ensure that life can continue to go on. With beautiful, hand-drawn illustrations offset with large-print text, this story is a must-read for all ages.
Giveaway
a Rafflecopter giveaway
1 winner will win a signed copies of the WHO ARE OUR HEROES?, US Only.
About the Author & Illustrator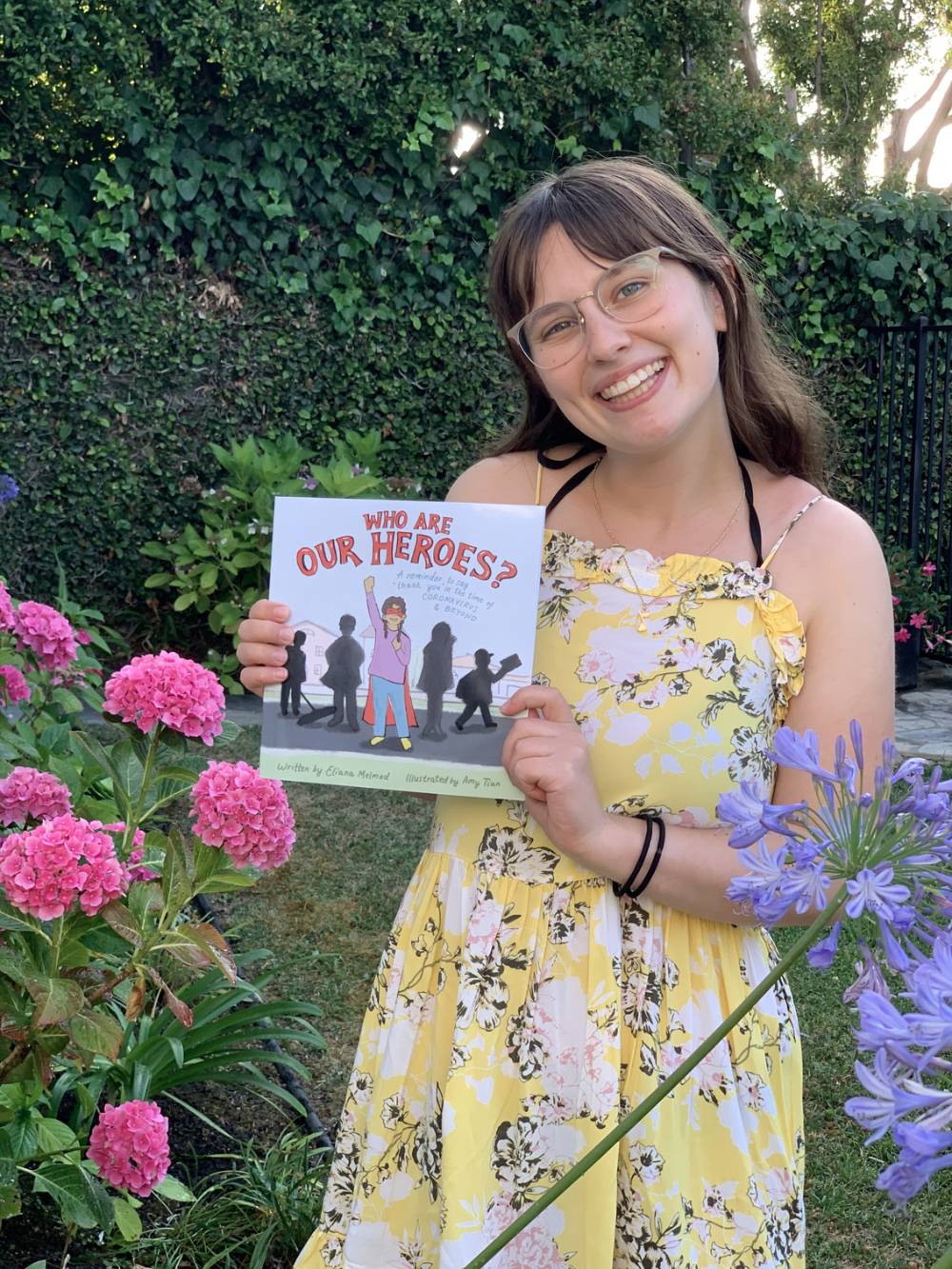 Eliana is a senior at the University of Chicago studying Public Policy with a minor in Media, Arts, and Design. She's loved reading and writing since she can remember and has journaled nightly for almost ten years! In her free time, she likes making lists in her bullet-journal and organizing things into small containers. When she's not walking backwards giving campus tours as a Junior Admissions Counselor, you can find her working as an events and student life photographer, preparing for the Moot Court oral advocacy competition, or fiddling around on the violin. She hopes that her book inspires children and adults alike to spend a little bit more time recognizing and thanking their heroes.
Website | Facebbok | Instagram | Goodreads | Amazon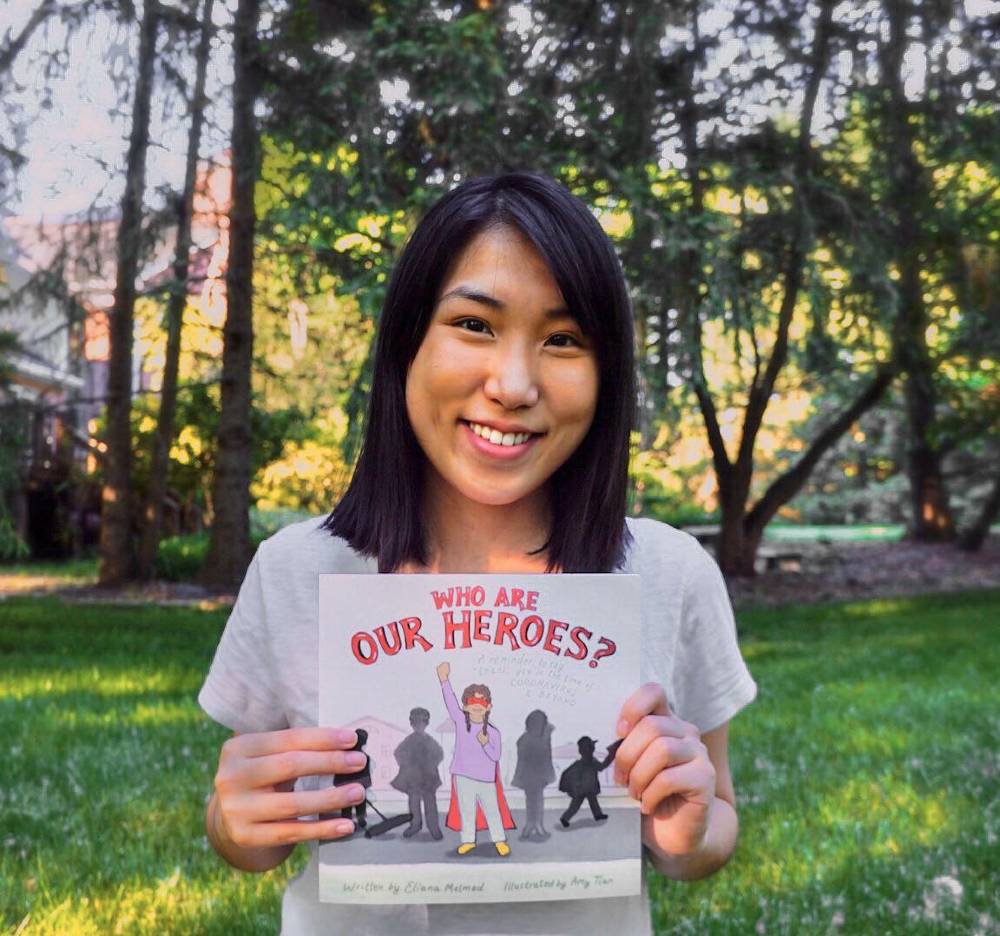 Amy is a senior at the University of Chicago studying Biology and Public Policy. She picked up a paintbrush when she was 6 years old and she hasn't looked back since. Her dream is to blend science, art, and policy together to create a more sustainable world for people and the planet. Through painting, photography, and digital design, she hopes to inspire public action to do good. Her work has been exhibited in Chicago, Michigan, and Washington D.C.
Tour Schedule
Week One:
Week Two: