Title: FROZEN 2:DANGEROUS SECRETS: THE STORY OF IDUNA AND AGNARR
Author: Mari Mancusi, Grace Lee (Illustrations)
Pub. Date: November 3, 2020
Publisher: Disney Press
Formats: Hardcover, eBook, Audiobook
Pages: 352
Find it: Goodreads, Amazon, Kindle, B&N, iBooks, Kobo, TBD, Bookshop.org, Order A Signed Copy!
When Frozen 2 first came out it challenged everything we thought we knew about the first film. The history of Arendell turned out to be far more complicated and troubled than even our heroines, Elsa and Anna, knew. Their parents, who weren't really featured prominently in the first movie before their deaths, were given new attention and their story hinted at a love far deeper and beautiful than we got to see on screen.
Something that Disney has been doing a lot lately (especially with Star Wars but now with films like Frozen) is filling in gaps between movies and series with books. Some of them are really good and manage to standout despite the fact that we know where things ultimately end up. Frozen II: Dangerous Secrets: The Story of Iduna and Agnarr is one such book.
Dangerous Secrets is a fantastic young adult romance that fills in much of the time after Frozen II's battle between the people of Arendell and the Northuldra. Told from both Iduna and Agnarr's points of view, the book shows how they grew closer both as friends and something more over the years after their tragic shared experiences in the Enchanted Forest. We watch as Iduna tries to integrate herself into the strange new world of Arendell under the guise of an orphan whose parents were killed or left behind in the woods. And we see Agnarr struggle with his new duties and obligations as the soon-to-be new king.
What I really enjoyed most about this book was that at times you could forget that it was a tie-in to the Frozen films. Iduna and Agnarr became very real characters even more so than they were in the movies. Seeing them grow up and rise above the challenges they faced really added a lot to their characters. Their journeys were well rounded and that you really became invested in Iduna and Agnarr – and, of course, their budding relationship.
Dangerous Secrets is much more than just a placeholder between moments in Frozen and Frozen II.
I would highly recommend this book especially to older Frozen fans who may have grown up with the first movie. It adds a bit of a mature angle to the storytelling and world of Frozen that teens and even adult readers will enjoy.
Read on to learn more about the book, the author, and for a chance to win a copy in the Rockstar Book Tours giveaway!
About the Book
Sixteen-year-old Iduna harbors a dark secret. On the surface, she is an Arendellian village girl, an aspiring inventor, and the best friend of Prince Agnarr, but she is also secretly Northuldra.
Ever since the day the forest fell, Arendellians have despised and distrusted Northuldra with a vengeance. No matter that the Northuldra-along with some of Arendelle's own-have been trapped in the Enchanted Forest behind an impenetrable wall of mist since the day of the battle.
Iduna doesn't know why the mist refuses to part, or why it descended to begin with. The only clear thing is that she must keep her identity from everyone, even Agnarr. Her life depends on it.
Fortunately for her, Agnarr doesn't know that Iduna is the Northuldra girl he saw seemingly flying on a gust of wind all those years ago, the day of the celebration turned disaster. The day Agnarr lost his father, the king. The day Agnarr himself almost died.
What Agnarr does know is that Iduna is a true ally in the face of his royal responsibilities and the expectations of an overbearing council and a well-meaning regent who will rule in Agnarr's place until he turns twenty-one and assumes the Arendellian throne.
As Iduna and Agnarr grow ever closer, however, friendship is no longer enough. If only falling for each other didn't mean risking their futures: Iduna's as a hidden-in-plain-sight citizen of Arendelle, and Agnarr's as imminent king.
But for a chance at true love, the risk might be worth taking.
"Frozen fans and romance lovers will fall for this endearing tale." — Kirkus Reviews 
"An…enthralling read; one that left me feeling like there is no other way Iduna and Agnarr's story could be told." — LaughingPlace.com
Giveaway
a Rafflecopter giveaway
3 Winners will receive a finished copy of FROZEN 2:DANGEROUS SECRETS: THE STORY OF IDUNA AND AGNARR, US Only.
About the Author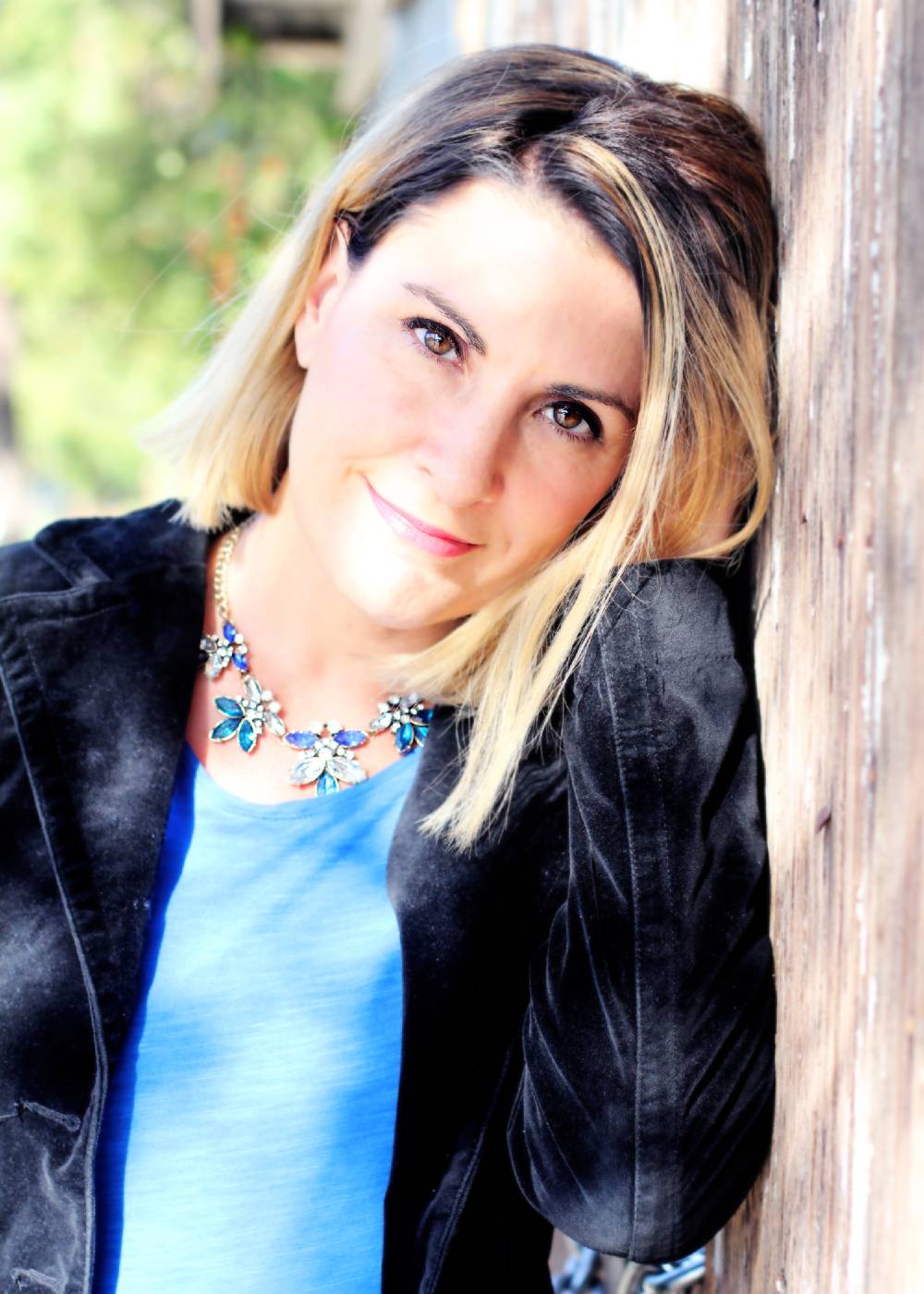 Mari Mancusi is a former Emmy award-winning TV news producer, as well as an award winning YA author. She has published more than two dozen sci-fi/fantasy novels for kids, teens, and adults including The Camelot Code, Scorched, and Dragon Ops. Her series have been chosen as featured selections in the Scholastic Book Fairs and clubs and have been selected by the American Library Association as "Quick Picks for Reluctant Readers" and "Popular Paperbacks." In addition to writing, Mari is an avid cosplayer, traveller, and gamer. She lives in Austin, Texas with her husband and their young daughter. She can be found online at www.marimancusi.com. 
Website | Twitter | Facebook | Instagram | Tumblr | Goodreads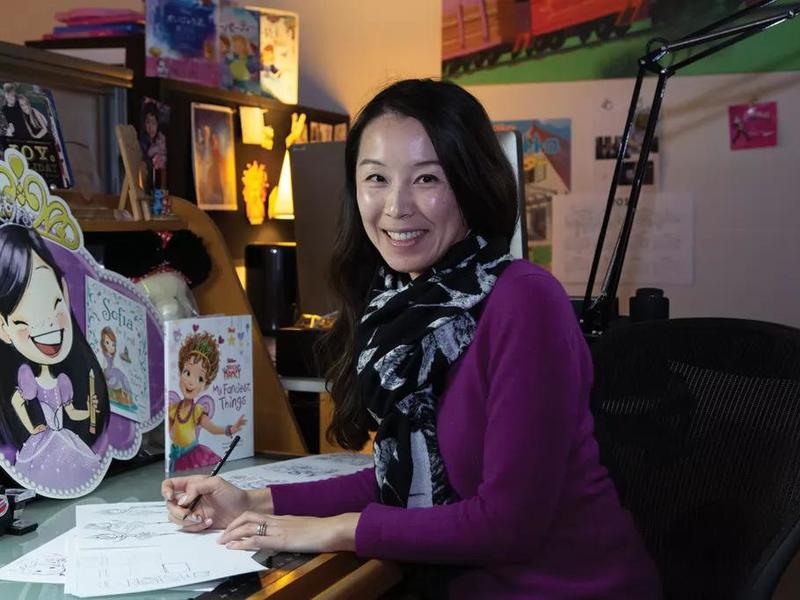 About Grace Lee
Learn about Grace Lee, Disney Storybook Artist!
Follow Grace Lee on Instagram!
Tour Schedule
Week One:
Week Two:
Week Three:
Week Four:
Week Five: