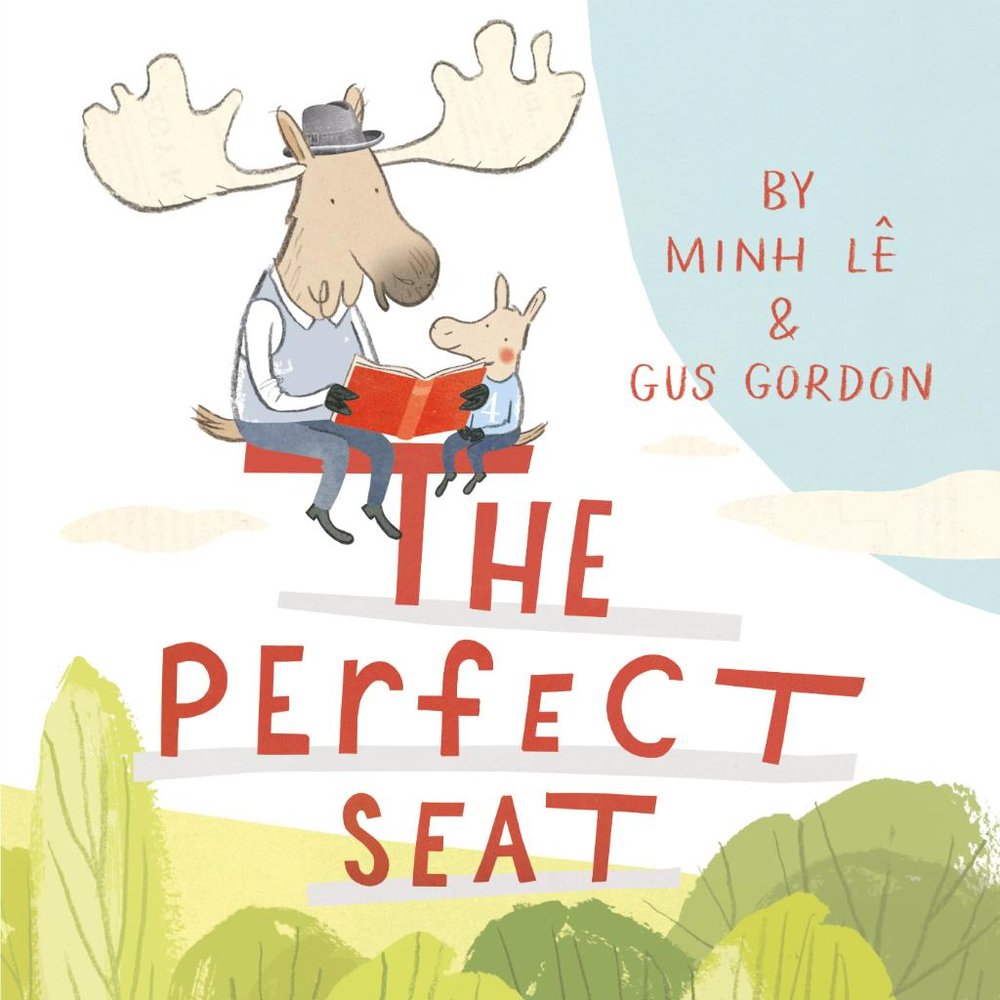 Title: The Perfect Seat
Author: Minh Lê
Illustrator: Gus Gordon
Pub. Date: November 12, 2019
Publisher: Disney Hyperion
Formats: Hardcover, eBook
Pages: 32
Find it: Goodreads, Amazon, Kindle, B&N, iBooks, Kobo, TBD
Parents looking for the perfect storytime or bedtime book will likely find Minh Lê and Gus Gordon's The Perfect Seat to be the perfect pick. Featuring bright colors, cute animals, and fun illustrations, The Perfect Seat looks like it'll be a super fun read aloud! Read on to learn more about the book and to enter a giveaway for a chance to win your own copy of the book.
About the Book
This child and their parent are almost ready for story time–but first, they must find the perfect seat! This cozy picture book by Drawn Together author Minh Lê takes readers through various opposites ("Too rough! Too slippery!") as his characters search for just the right spot. Adorable art by acclaimed illustrator Gus Gordon invites adults and children to giggle all the way through to the heartwarming ending, when the answer falls right into their laps.
Giveaway
Three lucky little readers and their folks will get a chance to check out this book themselves courtesy of the publisher as part of this book tour. Enter below to win!
a Rafflecopter giveaway
About the Author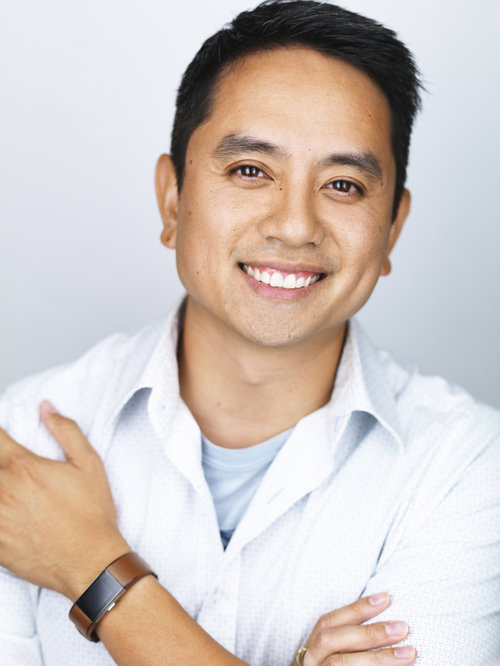 I am the author of Drawn Together (winner of the 2019 Asian/Pacific American Award for Literature) illustrated by Caldecott Medalist Dan Santat, Let Me Finish! (named an NPR Best Book of 2016) illustrated by Isabel Roxas, and The Perfect Seat illustrated by Gus Gordon (all published by Disney-Hyperion). I am also writing Green Lantern: Legacy, a graphic novel (illustrated by Andie Tong) for the new DC Comics middle grade imprint, DC Zoom. In addition to writing books, I have written for a variety of publications, including the New York Times, The Horn Book, NPR, and HuffPost. 
Website | Twitter | Instagram | Goodreads 
About the Illustrator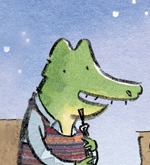 Gus Gordon is an internationally acclaimed illustrator and author. He has illustrated and written over 80 books for children.
His illustrations are known for their loose and energetic line work, mixed media and humour. His writing is always anthropomorphic – where animals take the place of humans in the narrative. He attributes this to his love of Kenneth Grahame's Wind in The Willows. His picture book 'Herman and Rosie' (Penguin), a musical love story set in New York, was sold at auction in New York to US publisher Neal Porter Books (Macmillan) and has since been sold into twelve countries. It has been adapted for the stage by several theatre companies, was chosen as the 'Read for Australia' book and won the 2013 CBCA 'Honour Award' for best picture book. It has also been shortlisted for the German Youth Literature Award, the Sakura Medal in Japan, the Kirico book awards in Spain, the Les Incorruptibles prize in France and the Premio Anderson Children's Book awards in Italy.
In 2016 Gus was nominated for the prestigious 2017 Astrid Lindgren Memorial Award (ALMA). It is the world's largest award for children's and young adult literature.
Gus's latest picture book 'Somewhere Else' was recently published by Penguin Australia and is soon be released in the US with Neal Porter Books.
Gus is represented by Charlie Olsen of Inkwell Management.
He lives with his wife and three kids on the Northern beaches of Sydney.