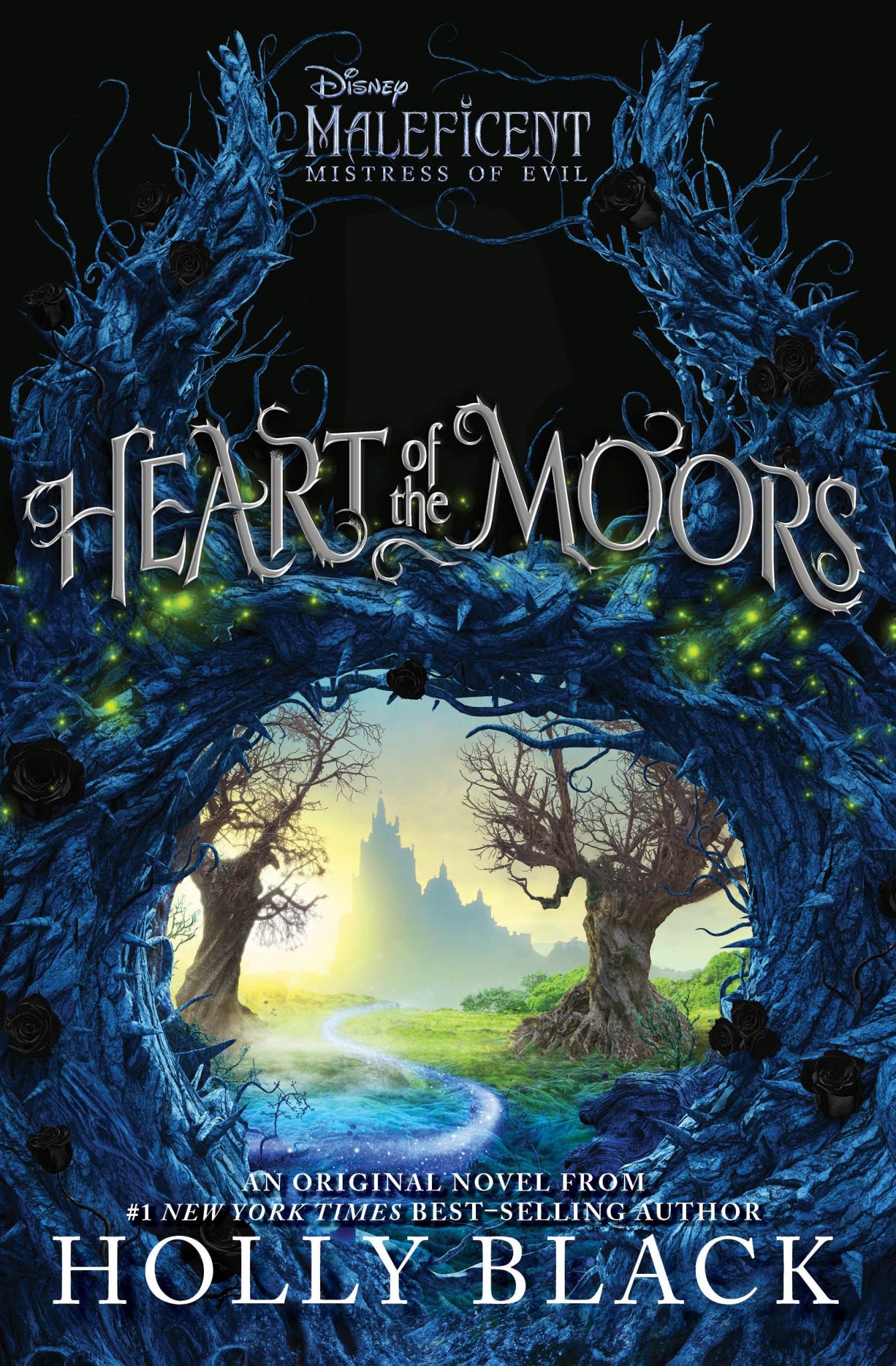 Title: Heart Of The Moors
Author: Holly Black
Pub. Date: October 8, 2019
Publisher: Disney Press
Pages: 320
Formats: Hardcover, eBook
Find it: Goodreads, Amazon, Kindle, B&N, iBooks, Kobo, TBD
Rating: ★★★★★
Synopsis: From New York Times bestselling author Holly Black comes a captivating original novel set between Disney's Maleficent and Maleficent: Mistress of Evil, in which newly-queened Aurora struggles to be the best leader to both the humans and Fair Folk under her reign; her beau, Prince Phillip, longs to get to know Aurora and her kingdom better; and Maleficent has trouble letting go of the past.
Excerpt
Aurora hated to sleep. Every night she made excuses to stay up later and later. There were always lists to make, letters to write, endless revisions of the treaty to puzzle over. She wandered around her enormous chamber, stoking the fire and letting her candles burn down so low each wick guttered out in a pool of wax.
But there always came a point when she had to put on her smock and cap and blow out her candle. Then she huddled under her blankets and looked out her window at the stars, trying to convince herself that it was safe to close her eyes, that she would wake up in the morning.
She wasn't going to sleep for a hundred years.
The enchantment was gone.
The curse was broken.
But most nights Aurora only fell asleep to the pink of dawn blushing on the horizon. Most days she woke up exhausted. Some days she could barely get up.
Yet when the next night came, the fear struck her anew. Falling asleep felt like falling down a deep well, one that she might never claw her way out of.
Nerdophiles Review
This trend of having famous YA authors write companion book adventures for well-known, licensed characters is so, so smart. The characters are already beloved, the writing is top-notch, it adds more integrated canon to the franchise, and it brings together both the author's fan following and the licensed character's following, creating buzz for upcoming films.
DC Comics did it with Leigh Bardugo's treatment of Wonder Woman, and Sarah J. Maas took on Catwoman. It looks like Disney's caught on to the trend, and enlisted Holly Black to play in the Maleficent: Mistress of Evil sandbox, Disney's Sleeping Beauty retelling with Angelina Jolie.
I read this book without having seen the first movie or any of the materials related to it. I knew the original Sleeping Beauty fairytale and animated Disney film, but other than that, I didn't have any context for this book.
I loved it. It was a perfect, Grimm fairytale. The tone was dark, but not too glum, scary, but not nightmarish. I think it's excellent for a middle-grade to young adult reader who's a fan of the Disney series.
The book does jump right in (presumably) where the movie left off, and fills the gap between the first and second films, so I did feel a little lost without context. Luckily, that feeling fades quickly from the quirky, tricksy, magical enjoyment of the universe that Holly Black creates. She really makes the magic feel real, an everyday reality that tenuously exists alongside the mortal kingdom.
I also really appreciated Black's character development. In the original Disney movie, Aurora is mostly a passive character- I think she may even have the least amount of speaking lines of any of the original Disney heroines. She's sweet and kind, but she falls asleep too quickly to give much more of an impression. In the book, Aurora is still goodness personified, but she's also a well-rounded hero with agency. She's a fearless, clever leader who makes active choices in both her romantic life and her diplomatic rule as Queen.
Maleficent is a delight. She's all rustling wings and darkness, curses and comeuppance – but entirely lovable. The audience gets a sense that she's trying a little too hard to play the villain, and she comes off as a sort of endearing, over-protective aunt to Aurora – a Lemony Snicket-esque contradiction that makes dark threats just as easily as breathing, has a wicked sense of humor, and an enduring softness underneath all her bluster.
Definitely go check this one out if you're a fan of Holly Black (this was my first introduction to Holly Black, and now I'm reading everything else she's written that my library has to offer!), or looking for an immersive, young adult fairytale, or if you want to see what happened to Aurora in between the first and second film!
About Holly: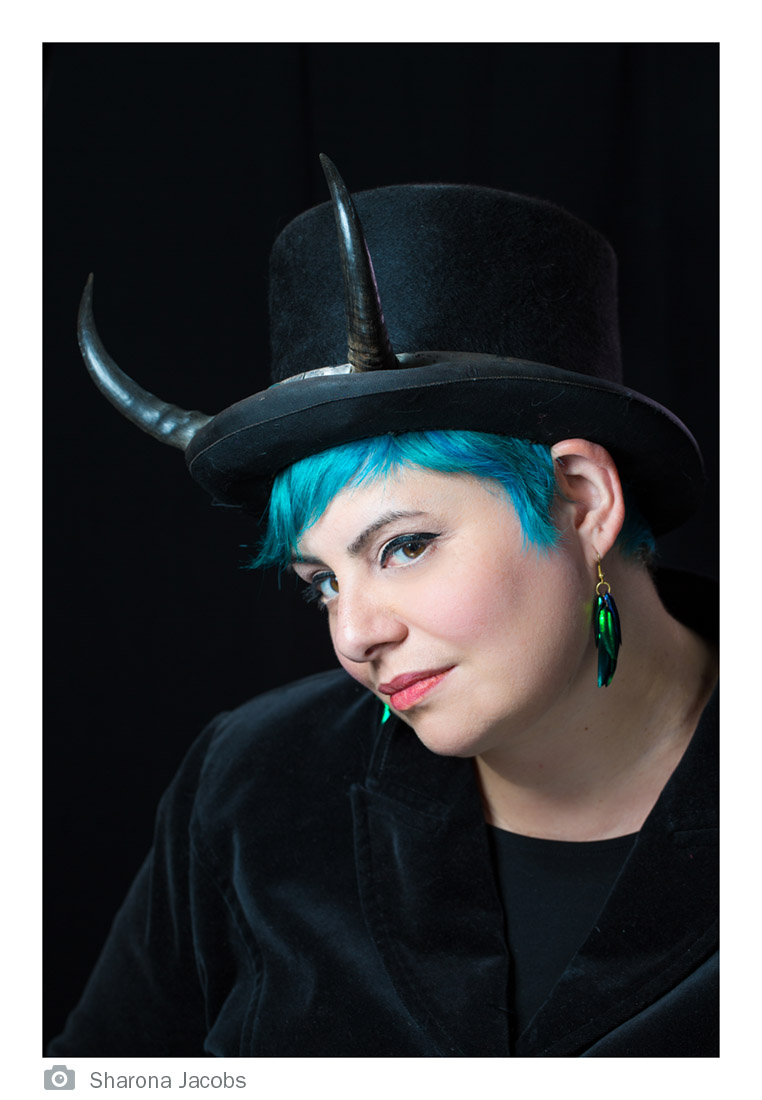 Holly Black is the author of bestselling contemporary fantasy books for kids and teens. Some of her titles include The Spiderwick Chronicles (with Tony DiTerlizzi), The Modern Faerie Tale series, the Curse Workers series, Doll Bones, The Coldest Girl in Coldtown, the Magisterium series (with Cassandra Clare) and The Darkest Part of the Forest. She has been a finalist for an Eisner Award, and the recipient of the Andre Norton Award, the Mythopoeic Award and a Newberry Honor. She currently lives in New England with her husband and son in a house with a secret door.
Website | Twitter | Facebook | Instagram | Goodreads | Pinterest | Tumblr
Giveaway Details:
3 winners will receive a hardcover of HEART OF THE MOORS, US only.
a Rafflecopter giveaway
Tour Schedule
Week One:
Week Two:
Week Three:
Week Four: