In the great words of that glutton Robert Baratheon, we're making the eight during this final season of Game of Thrones. But instead of hooking up with a girl from every corner of the realm, we have our top eight ways of keeping up with all the details and specifics of this high fantasy TV show.
Obviously, there's written episode recaps from every outlet coming up online, and the deep troves of Reddit, but we like a well compiled, deeply thought podcast episode or video essay.
So, we've got our favorite talk show, podcasts, and YouTube channels that will give you a compartmentalized breakdown of theories, discussion, and confusing family trees as we embrace these final months in Westeros.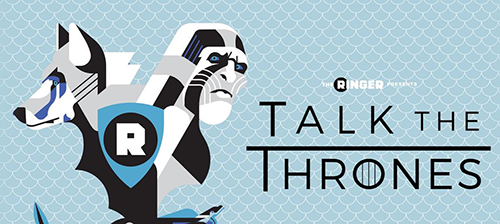 The Ringer's Talk the Thrones
I'm a huge fan of The Ringer's content, I highlighted House of Carbs as one of my favorite podcasts in The Pod Nod, and on this list, we feature two of the Ringer's shows that center around Game of Thrones. Right after the initial release of the episode on HBO, Talk of Thrones airs live on Twitter hosted by the Ringer's editorial director Chris Ryan, executive editor Mallory Rubin, and senior creative Jason Concepcion.
For anyone who isn't watching every episode with a watch party (or maybe just has an intense need to jump into analysis about the episode immediately) Talk the Thrones goes deep in talking about notable scenes, fan theories, and predictions for the future. You can catch the show on the Ringer's Twitter right after the airing, or on YouTube afterwards.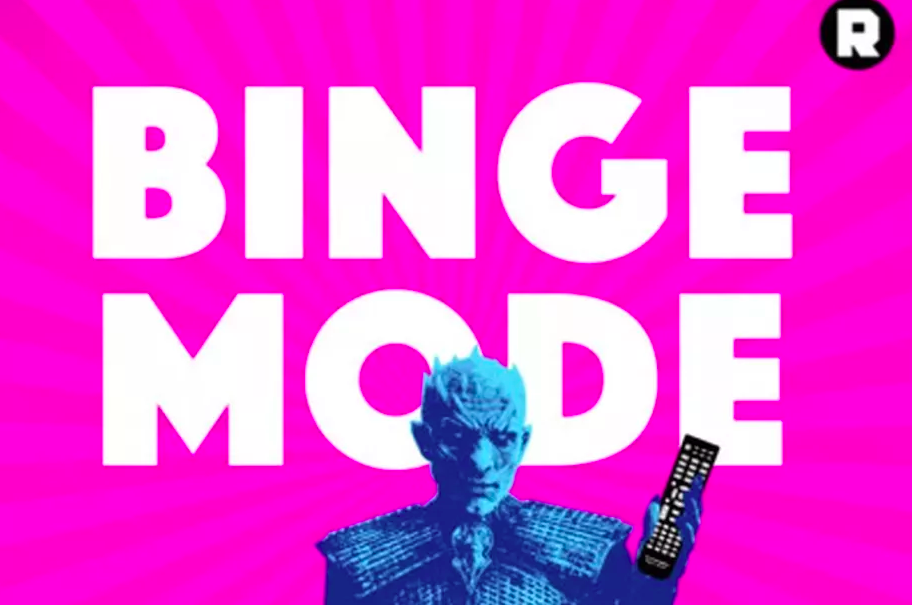 Binge Mode: Game of Thrones
In continuation with the Ringer praise comes one of our favorite recent podcasts, Binge Mode! This podcast puts out a slew of episodes based on whatever media it's bingeing. It started with an episode-by-episode analysis of Game of Thrones, then during the break it went into different seasons of different shows, before swooping in with a chapter-by-chapter analysis of the full Harry Potter book series.
I've got a special place in my heart for Mallory Rubin and Jason Concepcion, who love these complicated stories with just as much fervor and passion as we do. Whether it's Jason's impressions of Petyr Baelish or Mallory's defense and protection of the direwolves (PROTECT GHOST) Binge Mode was one of our favorite podcasts to catch up with before the premiere of the show. You can catch their podcast episodes every Wednesday.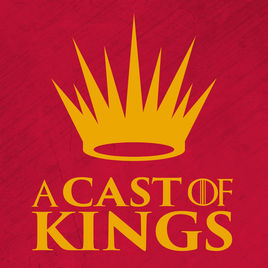 A Cast of Kings
We got turned to A Cast of Kings thanks to another Pod Nod highlight, GenPop, and another podcast about TV shows, Decoding Westworld. Hosted by David Chen of Slashfilms and Vanity Fair senior writer Joanna Robinson, A Cast of Kings is another great podcast that goes deep into the recap of each episode. Like the other two, A Cast of Kings has its own backlog of episode-by-episode discussion. However, what differs their episodes from the other two podcasts is that they do not feature future episode spoilers in their individual episode recaps.
While this doesn't make a huge difference to those following along, they offer a fresh look to (the few) newcomers to the show who also want in-depth analysis but don't want to be spoiled. Also, Joanna Robinson has seemingly interviewed almost every crew and cast member and delivers some key insights in their 'Winterfell' episode. Catch their new episodes analysis every week.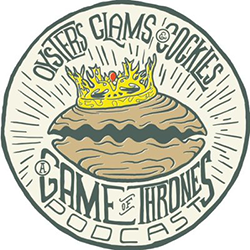 Oysters, Clams, and Cockles
I'll admit that I was first drawn to this podcast because of it's awesome logo and the fact that the show put more thought into its title than many of the other ones on iTunes, but what really made Oysters, Clams, and Cockles stand out for us was the commitment it made after the end of season 7. The show committed to a rewatch, aptly named The Night's Rewatch, where they would rewatch an episode of Game of Thrones every Sunday until the new season premiered.
Hosted by Ross Bolen and Barrett Dudley (and sometimes by Veronica Ruckh) from GrandEx Media, the show recaps episodes, poses questions, and hosts a live hotline where they answer voicemails directly from fans. You can also catch their recap episodes due to release on Mondays and hotline episodes on Wednesdays on iTunes or Spotify.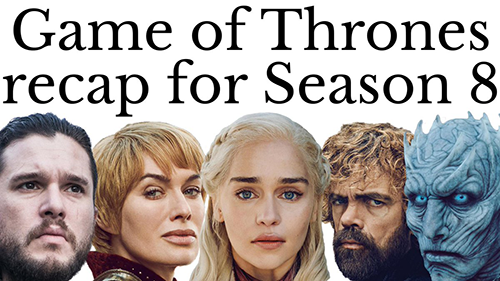 Alt Shift X
If you've dabbled in the world of Game of Thrones theories and analysis videos on YouTube, you've probably come across Alt Shift X's videos. If you need the low down on Valyrian steel or R+L=J or understanding who exactly is Azor Ahai, this channel has it all. And it's all delivered in a smooth and ASMR friendly British voice. If you're more of a visual, give-me-the-facts person, this is one of the best channels for show and text interpretation.
Alt Shift X pulls references from the books, Reddit fan theories, interviews, and every other source to give you a whole picture. All the while hyping Cleganebowl, DJ horn and all. I've lost dozens of hours just watching Alt Shift X's videos. If there's a weird Game of Thrones book or show theory, he's got a video on it. Catch his episode videos along with other theory videos on his channel.

The Take
If you enjoy a good video essay, The Take (now by Screen Prism) is one of the best channels to go to. In preparation for the premiere, the channel put out videos on the symbolism of Westerosi houses, character ideology battles, and in-depth character study. The channel is an expert at finding a thesis and sticking to it in every one of its videos.
On top of Game of Thrones, we've loved their deep dive into complex analysis of shows like Rick and Morty, Mad Men, and The Office, as well as film analysis of classic and new films alike. You can catch their Game of Thrones coverage on their YouTube channel.

Emergency Awesome
While not my main source for the real meaty analysis of Game of Thrones, Charlie from Emergency Awesome accomplishes something that few of the other shows on this list can do, he gives frequent and prompt updates on the show. This is the channel you want to follow if you're trying to keep up with all of the little updates that come out as the show is releasing. He has episodes about preview teasers, easter eggs, shocking moments, and much more.
Going for a more-is-more philosophy, this is the channel to go to if you want to know what you might have missed in those previews, it's a starting point. On top of that, the channel features a barrage of content on all aspects of nerd culture. You can find all of this at Emergency Awesome's Youtube channel.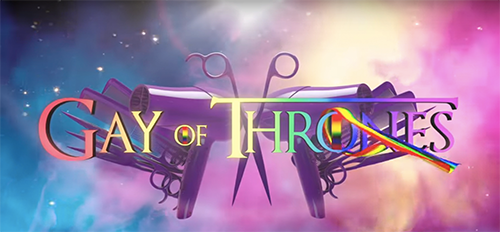 Gay of Thrones
And finally, what kind of list would this be if I didn't mention one of Jonathan Van Ness' claims to fame? Gay of Thrones features the now infamous JVN from Queer Eye as he recaps an episode of the show in his trademark hyper speed speech. Doling out nicknames like Christina Aguilera for Danerys and Young Barack Obama for Grey Worm, Jonathan recaps episodes in under ten minutes without holding back an ounce of his feelings.
Chock full of pop culture references and hairstylist wisdom, Gay of Thrones combines the three most beautiful things in the world: JVN, Game of Thrones, and a shot of Queer Eye all in one. Catch Jonathan Van Ness, of House Good Hair, on Gay of Thrones on Funny or Die's YouTube channel. #WhereAreMyDragons?