With the next Star Wars film still months away we're desperately looking for ways to keep our Star Wars-loving selves occupied. Recently, I finished reading through two tie-in journals focusing on Paige and Rose Tico. Bomber Command and Rose Tico: Resistance Fighter are both written by Jason Fry and illustrated by the same team. Geared toward younger readers, the books offer a first person look at the two characters who Star Wars fans are still just now getting to know.
One of the most intriguing new characters in The Last Jedi (despite her minimal screen time) was Rose Tico's sister Paige. Her heroic final assault made for a dramatic scene but was ultimately overshadowed by Poe Dameron's misguided antics. She lived on, however, in Rose and their relationship and Paige's influence on her sister became very apparent even though it wasn't touched on in depth.
Both of these journals do a lot to make both Paige and Rose more rounded characters. If you're looking for the definitive story featuring the sisters you'll probably want to check out Elizabeth Wein's Cobalt Squadron. But for younger readers not ready to tackle that tale, the first-person tie-in journals are a great alternative and offer much of the same content in an easier to read format.
Reading Paige's journal in Bomber Command really gives you an inside perspective on the character. Not only that, the story adds more to The Last Jedi canon. Paige's story ends when the movie begins so the entirety of this book focuses on her life beforehand. It's filled with all kinds of in-universe posters, documents, and blueprints and it gives her first-hand perspective on the way the galaxy has changed over the years.
Paige is an idealistic, hopeful character and in a way it makes reading her personal journal all the more tragic. I read this book as an adult so I can't say that younger readers are going to have the same take away. But it was almost a somber read.
Rose Tico: Resistance Fighter was a different book all togther. The first thirty to forty percent of the story are similar to Paige's journal and largely focus on events just prior to The Last Jedi (or at least just before her introduction in the film). After that, the journal turns in to your typical first person narrative of the already familiar film plot with the usual fun, kid-friendly additions.
That's not to say I didn't enjoy the book! I think Rose's journal really helps round her out as a character in some ways. A lot of her story is tied in to the sister she lost and while we see that in the film the journal helps us fully appreciate her loss. She and Paige had each other and relied on each other so long that Rose is lost without her — and suddenly rushing off on some unexpected, galaxy-changing adventure.
But it's certainly less impactful than Paige's journal. We largely know the story that we're being told from Rose's point-of-view and the best moments are the things that get added in: like Paige's love of fathiers, Rose's contemplation on domesticating vupltex, and the usual fold outs.
One thing that I really appreciated about the books was how much they overlapped in ways. Paige was much more confident and always talks about how she wishes Rose would know her own worth. Meanwhile Rose idolizes her sister and in a way wishes the same. Many of the same topics are discussed by both characters but from different angles. And while they're two different people the style of the book and the illustrations are very similar. (Speaking of which, the illustrators do a phenomenal job on everything from the propaghanda posters to the schematics and more. I just loved the hand-drawn look to these books!)
Over all, these are great books for young Star Wars fans who aren't quite ready to jump into the young adult prose of Cobalt Squadron but want to know more about Rose and Paige. And, honestly, older readers may want to check them out, too. Despite being kids books I thought there was a lot to gain from reading them back to back – especially with the first person insight it gave about Paige Tico. If nothing else, they're fun books and a great way to pass the time until the still untitled ninth episode is released!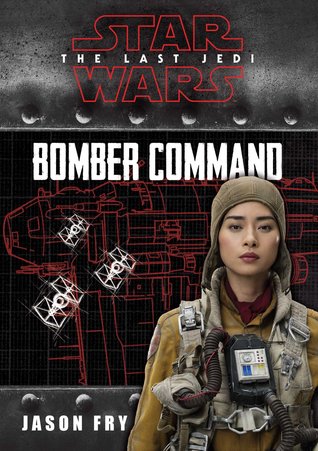 Title: Star Wars: The Last Jedi – Bomber Command
Author: Jason Fry
Illustrator: Cyril Nouvel
Release Date: December 15, 2017
Publisher: Fun Studio International
GoodReads | Amazon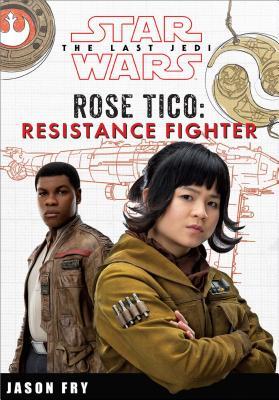 Title: Star Wars: The Last Jedi – Rose Tico: Resistance Fighter
Author: Jason Fry
Illustrator: Cyril Nouvel and Sam Gilbey
Release Date: May 1, 2018
Publisher: Fun Studio International
GoodReads | Amazon