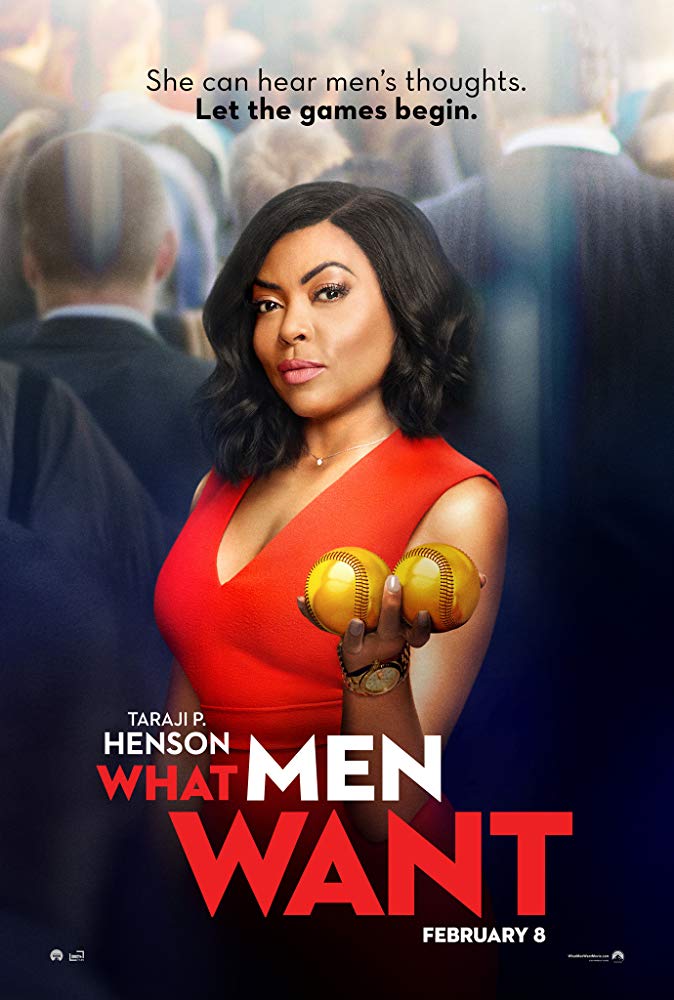 Release Date: February 8th, 2019
Cast: Taraji P. Henson, Aldis Hodge, Richard Roundtree, Wendi McLendon-Covey and Tracy Morgan.
Director: Adam Shankman
Studio: Will Packer Productions, Paramount Players, BET Films
Distributor: Paramount Pictures
Spoilers: Mild
IMDB | Rotten Tomatoes | Wikipedia
What Men Want is the reimagined remake (spiritual sequel?) to the 2000 Mel Gibson/Helen Hunt What Women Want that follows the same formula. A high-powered workaholic gets Opposite Sex Telepathy, uses it to soften their gruff exterior and learn to not be so selfish. They become better for it, succeed at their job yadda yadda yadda.
In fact, it is almost too similar to the original. Henson's Ali is the same as Gibson's character, a hyper-masculine, 'fuck you got mine' type who needs to open up and soften their heart. It's weird that the 'reverse' version would feature the same arc and character traits, but what do I know?
Some good jokes and decent comedic performances, even if they went weird places – good and bad weird. But, more than anything, it is so by the book and incredibly shallow. There is no subtext, no subtle moments to anything in this movie. You will never wonder why a character does anything, as all of their wants are explained loudly to the person they interact with, and no that's not just the mind reading between Ali and whoever.
Had it always been delivered via overheard thoughts it would have been forgivable, but instead even our lead, whose mind you'd assume we could be let into, speaks her desires out loud. After all, we inhabit it as she hears coworkers talking about falling in love with strippers, hating themselves, and mindfucking each other… where was I? Basically, the audience doesn't have to do any thinking of their own.

Aldis Hodge is a dreamboat and I'll watch him in anything. Tracy Morgan plays Alonzo Ball cum Tracy Jordan. It's funny and makes for a good foil to Henson's character. The supporting cast all do a decent job bringing their comedy A-game (or at least, as much as the movie will allow) to the flick from her assistant played by Josh Brenner, through to the spirit/medium/psychic Sister played by Erykah Badu.
I left the theater having enjoyed some of what What Men Want had to offer but overall being incredibly frustrated by the half-effort put together for the majority.
What Men Want is in theaters now. But probably go see something else?