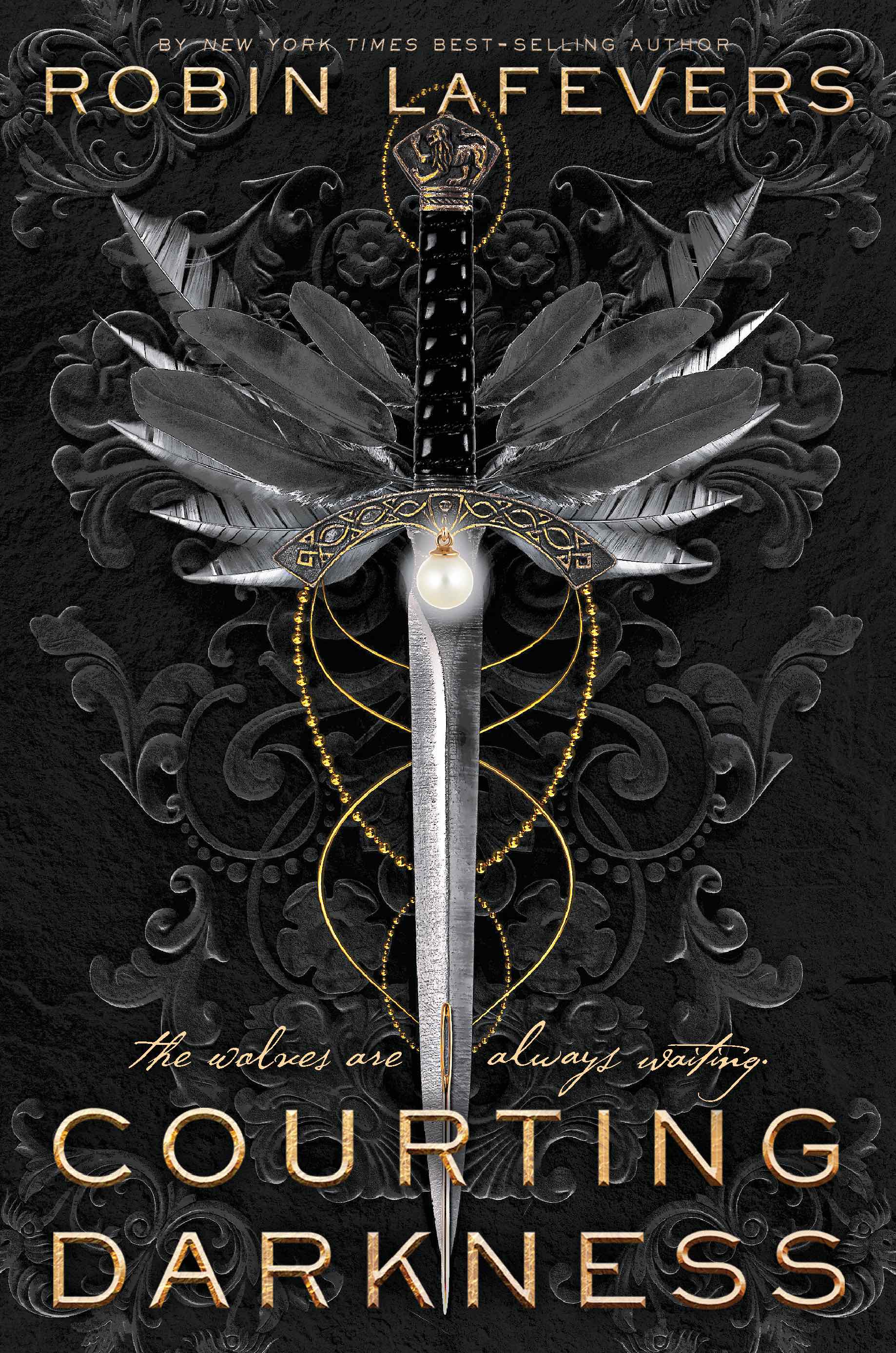 Title: COURTING DARKNESS (Courting Darkness Duology #1)
Author: Robin LaFevers
Pub. Date: February 5, 2019
Publisher: HMH Books for Young Readers
Formats: Hardcover, eBook, audiobook
Pages: 160
Rating: 4 Stars
Find it: Goodreads, Amazon, Audible, B&N, iBooks, TBD
Synopsis: Death wasn't the end, it was only the beginning…
Sybella has always been the darkest of Death's daughters, trained at the convent of Saint Mortain to serve as his justice. But she has a new mission now. In a desperate bid to keep her two youngest sisters safe from the family that nearly destroyed them all, she agrees to accompany the duchess to France, where they quickly find themselves surrounded by enemies. Their one ray of hope is Sybella's fellow novitiates, disguised and hidden deep in the French court years ago by the convent—provided Sybella can find them.
Genevieve has been undercover for so many years, she struggles to remember who she is or what she's supposed to be fighting for. Her only solace is a hidden prisoner who appears all but forgotten by his guards. When tragedy strikes, she has no choice but to take matters into her own hands—even if it means ignoring the long awaited orders from the convent.
As Sybella and Gen's paths draw ever closer, the fate of everything they hold sacred rests on a knife's edge. Will they find each other in time, or will their worlds collide, destroying everything they care about?
See where it all began! Grab the His Fair Assassin Trilogy now! You don't need to read these to read Courting Darkness but they're amazing!
Grave Mercy- Amazon, Audible, B&N, iBooks, TBD
Dark Triumph- Amazon, Audible, B&N, iBooks, TBD
Mortal Heart- Amazon, Audible, B&N, iBooks, TBD
Nerdophiles Review:
It's always difficult to start reading a spinoff series when you haven't read the original- you feel like you've walked into the party late and interrupted someone already telling a story with your questions. Everyone seems to know something you don't.
I felt a little lost at first when I picked up Courting Darkness, because I had never read the original His Fair Assassin series. I didn't understand the mythology of the world or how nine deities and their religious sects fit in to medieval France's political upheaval. I missed the world building and establishing lore (and to a lesser extent, the historical context, but I can blame my high school education for my lack of medieval French history more than I can blame the author.)
Luckily for me, however, it seemed that a lot of the events that took place in the original trilogy didn't factor too heavily into the spinoff. After the cataclysmic events of the old series, the old world's rules and history didn't seem to apply to the new world order. It was probably a benefit to come into this world fresh without knowing how things used to be in comparison.
Also luckily for me, the characters were so compelling that those contextual details I would have been tripped up by quickly fell to the wayside. Sybella, the Duchess of Brittany's faithful attendant, and Genevieve, a restless expat living in France, were brilliant, fully-articulated, relentlessly strong characters. Both women are members of a religious sect of assassins created by the god of Death. They are imbued with certain powers, and use them in service to their country, Brittany, in its fight for independence from France.
I highly enjoyed the vague sense of magic from the world paired with the historical details from medieval France. Everything felt well-researched and plausible, fully-formed and highly realistic.
The narrative is split between the two women's perspectives, with every few chapters alternating points of view. While Sybella contends with threats to her younger sisters and the complications of a tenuous treaty with France, Genevieve discovers a mysterious war prisoner and fights her way toward the French court.
Both stories are equally compelling, which is so rare. Normally, I feel like every time I swap perspectives, I'm rushing to read through until I get back to my favorite character's POV. Not here- both stories had parts that were fun to read, and each woman had her own unique struggles and journey. The transitions felt well-woven together and rarely jarring.
The pacing was equally brilliant – a lot of the book is establishing characters and small struggles while the two characters journey separately, slowly towards one another. It has bursts of adrenaline-laced action scenes followed by the slower pace of courtly life and secret plots. It crescendoes and falls at just the right moments for a beautiful narrative rhythm.
This book is a well-constructed masterpiece- it drives the reader through each woman's story, heightening the narrative suspense for when the two heroines finally coexist in the same time at the same place. I can't wait for these two women to conquer French court together in the sequel.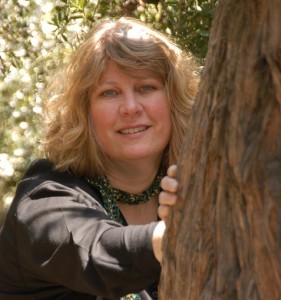 About Robin:
Robin LaFevers was raised on a steady diet of fairy tales, Bulfinch's mythology, and 19th century poetry. It is not surprising she grew up to be a hopeless romantic.
Though she has never trained as an assassin or joined a convent, she did attend Catholic school for three years, which instilled in her a deep fascination with sacred rituals and the concept of the Divine. She has been on a search for answers to life's mysteries ever since.
While many of those answers still elude her, she was lucky enough to find her one true love, and is living happily ever after with him in the foothills of southern California.
In addition to writing about teen assassin nuns in medieval Brittany, she writes books for middle grade readers, including the Theodosia books and the Nathaniel Fludd, Beastologist series. You can learn more about those books at www.rllafevers.com.

Website | Twitter | Facebook | Instagram | Tumblr | Goodreads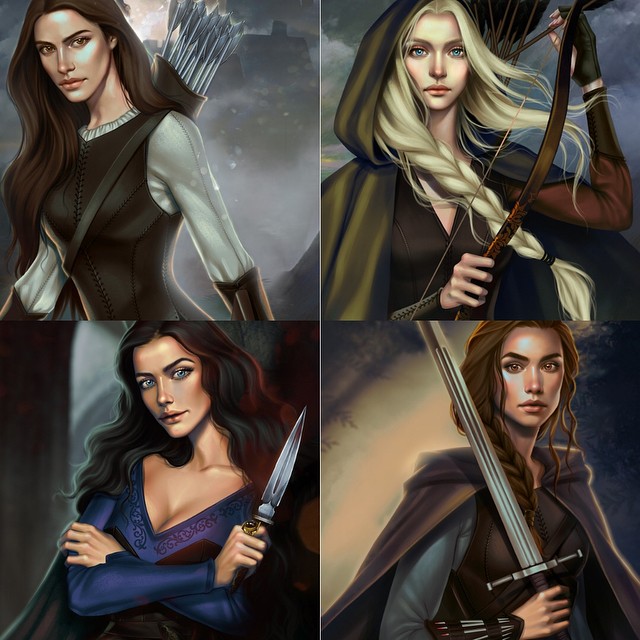 Giveaway Details:
20 winners will receive His Fair Assassin character card sets, US Only.
Rafflecopter Embed Code:
a Rafflecopter giveaway
Tour Schedule:
Week One:
1/21/2018- The Pages In-Between– Review
1/22/2018- Fiction Fare– Review
1/23/2018- YA Books Central– Excerpt
1/24/2018- Two Chicks on Books– Excerpt
1/25/2018- Tales of the Ravenous Reader– Review
Week Two:
1/28/2019- Colorimetry– Review
1/29/2019- Here's to Happy Endings– Review
1/30/2019- A Gingerly Review– Review
1/31/2019- Moonlight Rendezvous– Review
2/1/2019- Novel Novice– Excerpt
Week Three:
2/4/2019- Lisa Loves Literature– Review
2/5/2019- Flyleaf Chronicles– Review
2/6/2019- Smada's Book Smack– Review
2/7/2019- A Backwards Story– Review
2/8/2019- Jena Brown Writes– Review
Week Four:
2/11/2019- Nerdophiles– Review
2/12/2019- Book-Keeping– Review
2/13/2019- Eli to the nth– Review
2/14/2019- Do You Dog-ear?– Review
2/15/2019- Book Briefs– Review