If you're a fan of young adult fiction then you know that this had been an incredible year. There were so many awesome new books released, including tons of great science fiction, fantasy, and otherwise nerdy titles. Genre stories came out of the gate strong at the beginning of the year and kept up the pace.
Now, keep in mind that we stick to genre books and nerdy contemporary stories so, while they are super awesome books, you won't see The Hate U Give, Turtles All the Way Down, or The Gentleman's Guide to Vice and Virtue on our list (but you should totally go check them out).
Instead, you're going to find our favorite nerdy reads of the year including books like Geekerella, The Epic Crush of Genie Lo, and Claudia Gray's latest Star Wars novel, Leia, Princess of Alderaan.
So sit back, relax, and ring in the new year by checking out our favorite young adult reads of 2017!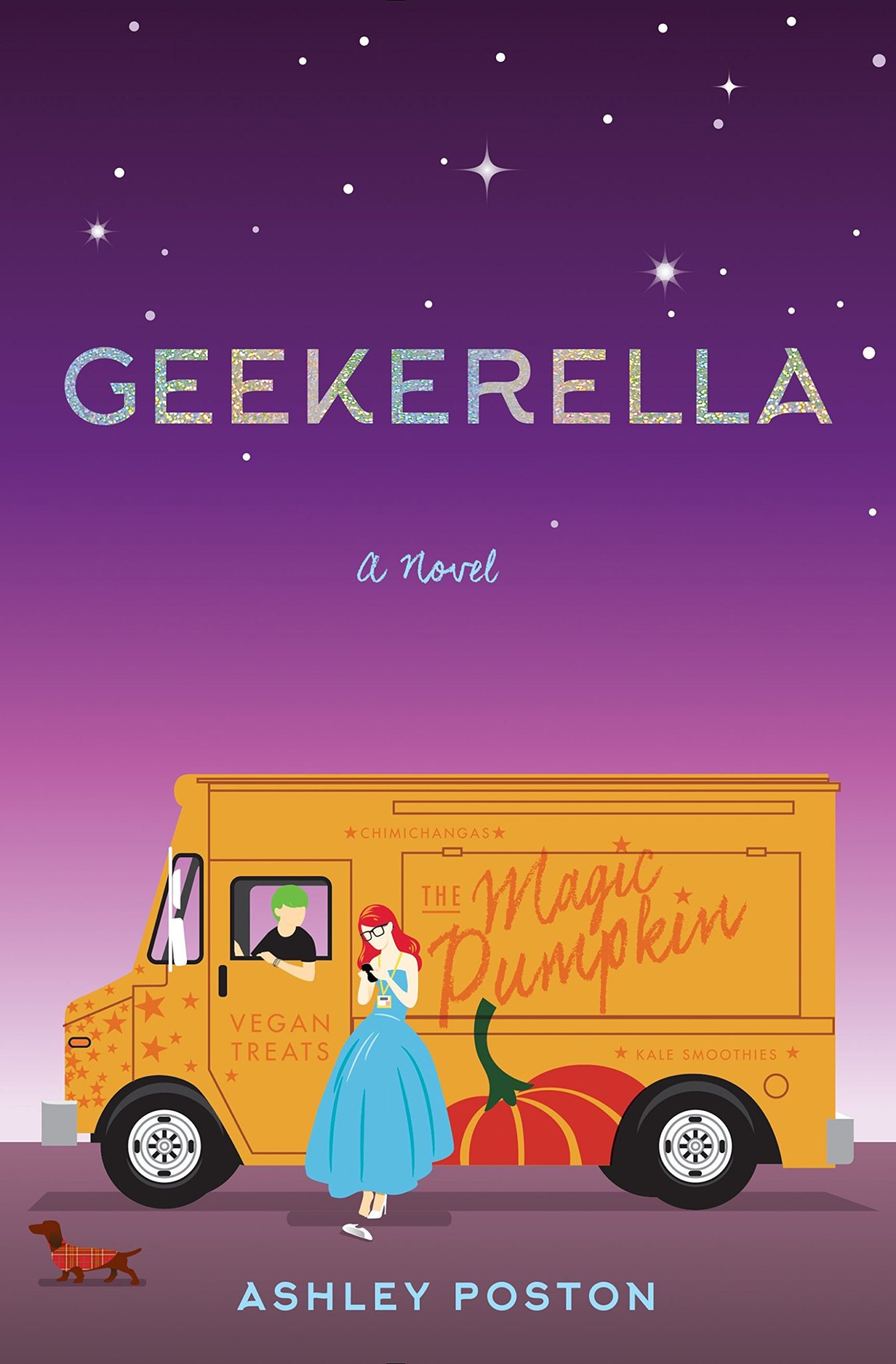 Author: Ashley Poston
Release Date: April 4, 2017
Publisher: Quirk Books
This was one of the first books I fell in love with this year. Geekerella is a prime example of how awesome nerdy contemporary fiction can be and how empowering it can be for young readers. It's great to see some truly nerdy girls kicking ass, finding themselves, and maybe just getting the guy.
Geekerella features a quirky, nerdy young woman named Elle who embarks on her own little Cinderella story. A fan of a series called Starfield, Elle becomes determined to win a cosplay competition that would let her meet the actor slated to play the lead in the upcoming film. The book is told in alternating perspectives shifting between Elle and Darien (that very actor) as both characters deal with their day to day life leading up to the annual ExcelsiCon. It's an amazing book and you can read my full review here. Or you can just to pick up a copy for yourself!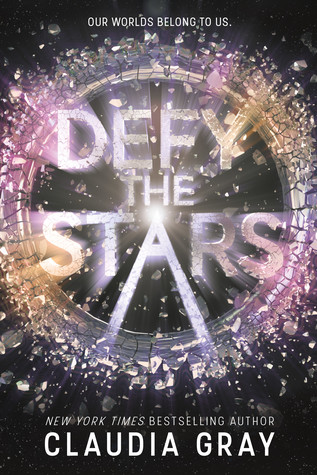 Author: Claudia Gray
Release Date: April 4, 2017
Publisher: Little, Brown Books for Young Readers
Claudia Gray is easily one of our favorite young adult authors and this isn't the only book of hers on this list. But Defy the Stars is the first of her books to be released this year and it was pretty awesome. I'm always going to be down for a book about teens falling in love in space – though whether you can really call Abel a teen when he's really a machine is debatable.
The book follows a young soldier named Noemi as she enlists the help of Abel, an enemy mech, to protect her homeworld of Eden. Their future is a dark version of our own in which mankind has spread beyond Earth with little resistance… at least until the settlers on Eden refused to let them exhaust their world the way they did Earth. Noemi and Abel's journey crosses the stars, introduces them to a wide cast of characters, and leads them to ask some very deep questions about themselves and what it means to be human. Check out our full review here.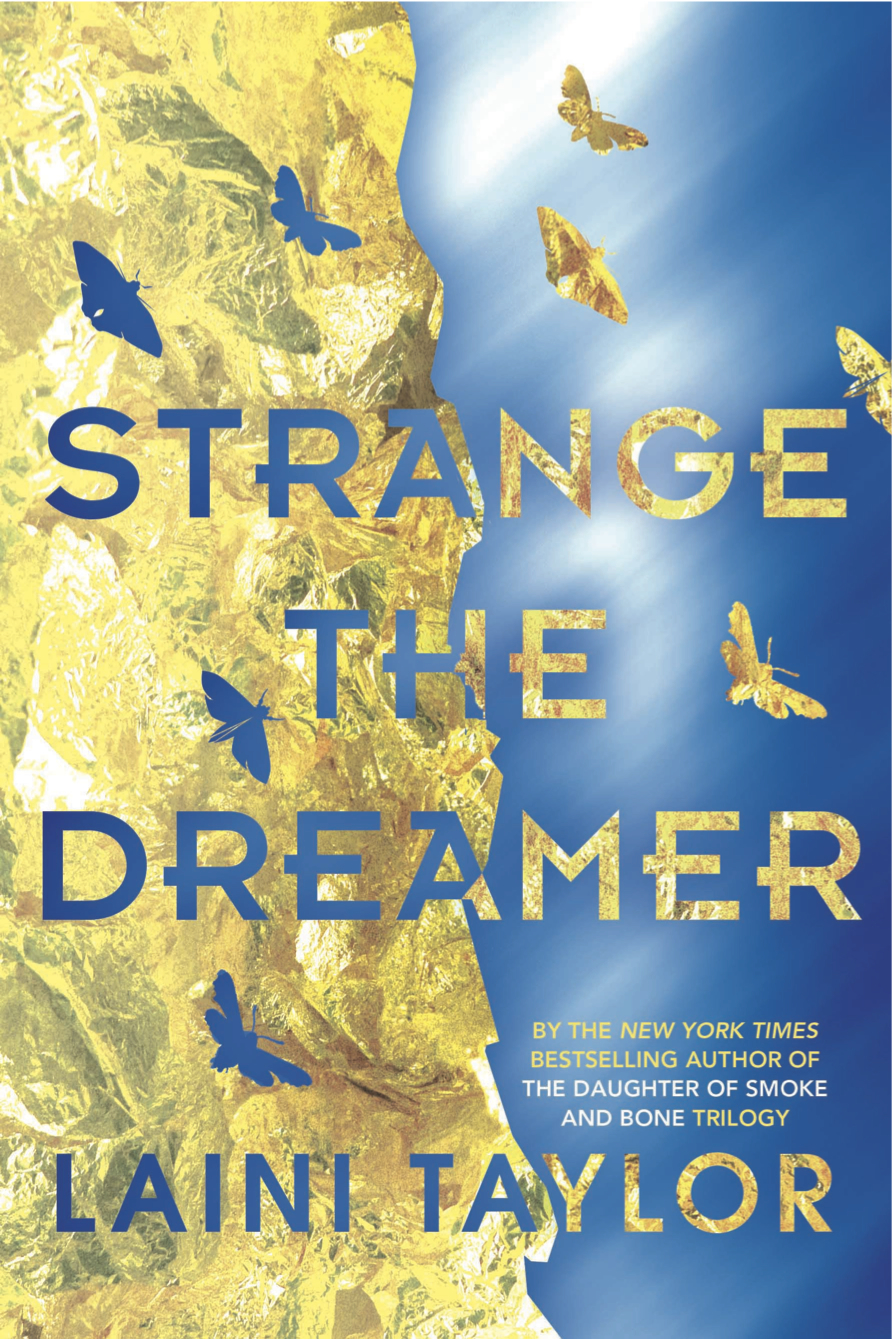 Author: Laini Taylor
Release Date: March 28, 2017
Publisher: Little, Brown Books for Young Readers
If I had to pick my favorite fantasy novel of the year, this would be it. There's really no debate. Strange the Dreamer is an incredible book told from two perspectives that envisions a dark but wondrous world. I was captivated from the first page and read the whole thing in one sitting, which is very telling considering the book is over five hundred pages long.
Lazlo Strange's journey across the world to the lost city of Weep alongside the 'Godslayer' is just as compelling as that of Sarai, one of the descendants of those gods he supposedly slew. The mythology of this world is deep and Taylor did not shy away from mixing in some very dark elements into her story. As much as I love a lot of the books on this list, if you read just one of our picks, I'd say it should be this one. You can read my full review here.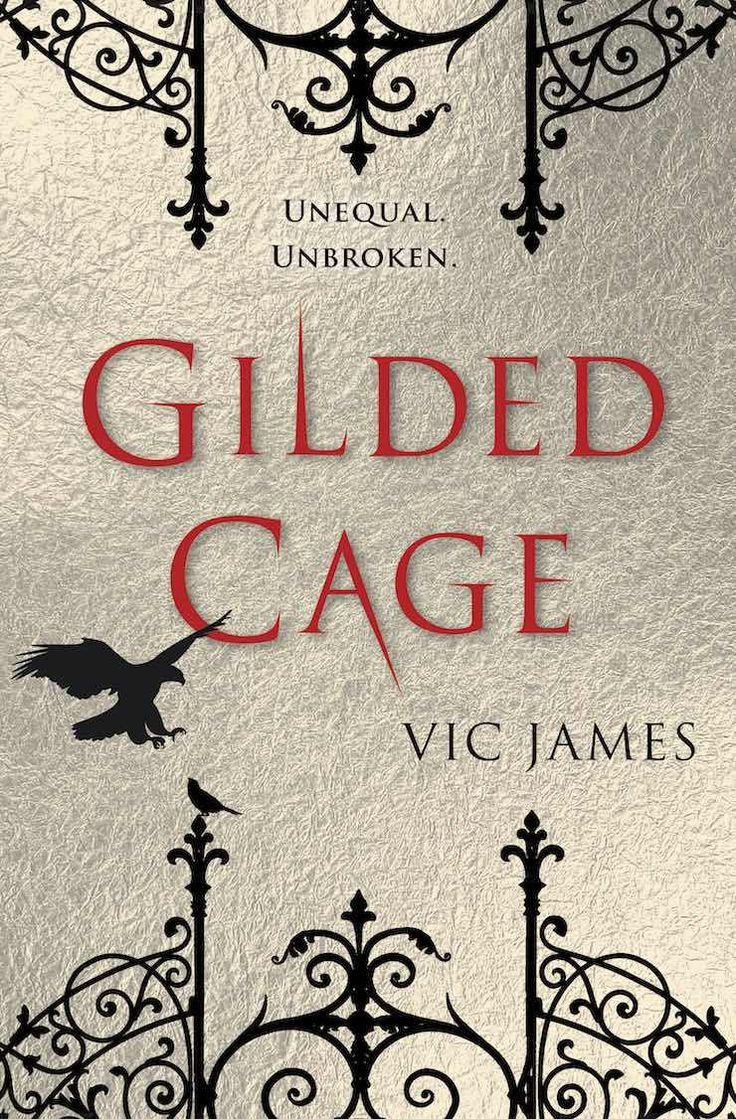 Author: Vic James
Release Date: February 14, 2017
Publisher: Del Rey
If we're being honest, I like my entertainment to be just a little bit depressing. Gilded Cage is less for the hopeful idealists than it is for the savvy political young adult readers. But if you're okay without loose ends being tied up neatly and political drama, this book – the first of a planned trilogy – offers a unique fantasy setting that is just close enough to our world to be thought-provoking.
Seriously, the world-building efforts put into this story are so interesting once you factor in the premise that there are Skilled and unSkilled people in the world. The Skilled ones have unexplained powers like telekinesis, healing, and more, while the unSkilled people are forced to give up ten years of their life to slavery working for the Skilled people. This calls into question society and politics as a whole through the eyes of many characters but focuses mainly on an unSkilled boy named Luke and a Skilled boy named Silyen.
There are multiple points of view throughout the story, as touched upon by many of their friends and families, and there is a rich complexity to the storytelling in that way. The first book ends with a lot of potential and plenty of intrigue for the sequel, which makes us so ready for the next installment. Read our full review here.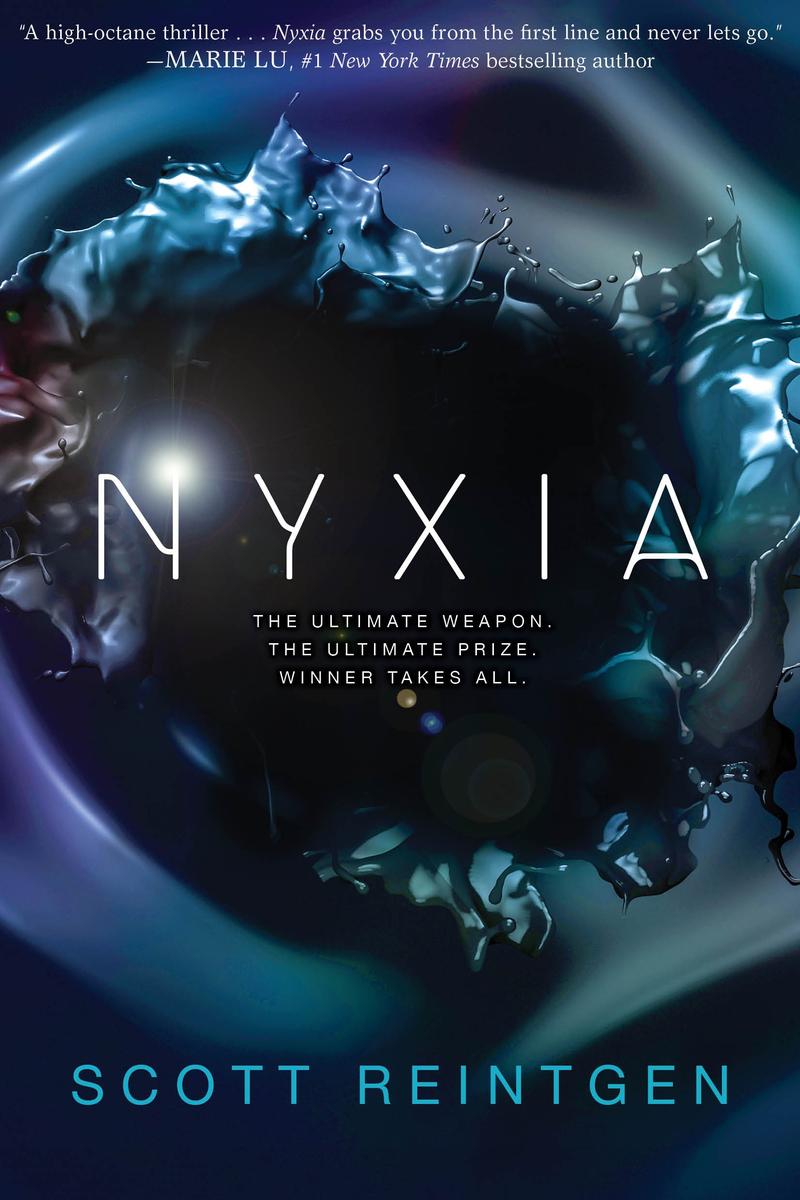 Author: Scott Reintgen
Release Date: September 12, 2017
Publisher: Crown Books for Young Readers
If you're looking for a hardcore thrill-ride then look no further than Nyxia. An interesting blend of ideas, this book was easily one of the best science fiction novels I read this year. Scott Reintgen does a fantastic job of keeping readers interested and while there are some pacing issues at times they are quickly resolved as the book moves into the next phase of the story.
Nyxia follows a young man named Emmett who is vying for a place on a strange expedition in space. It's something of an odd blend between Ender's Game and the Hunger Games but it works. Emmett is an interesting character with his own series of flaws. And in the end, Nyxia – the first in a series of three – does a really good job of setting up what's undoubtedly going to be one hell of a trilogy. Definitely worth checking out! Read our full review here.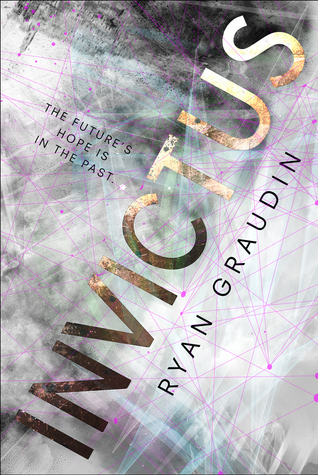 Author: Ryan Graudin
Release Date: September 26, 2017
Publisher: Little, Brown Books for Young Readers
I am admittedly not a huge fan of time travel stories, so the fact that Invictus is one of my favorite young adult reads of the year is a bit of a surprise to me. But Ryan Graudin is starting to make a believer out of me. She does a fantastic job of creating a series of rules about time travel and inventing a future – and characters – that kept me wanting more.
If you enjoy books with solid world-building, you won't be disappointed by Invictus. Farway McCarthy and his friends undertake an incredible journey full of heists throughout time, fast-paced adventure, and potentially existence-shattering events. I won't get too far into things here but you can check out our full review here!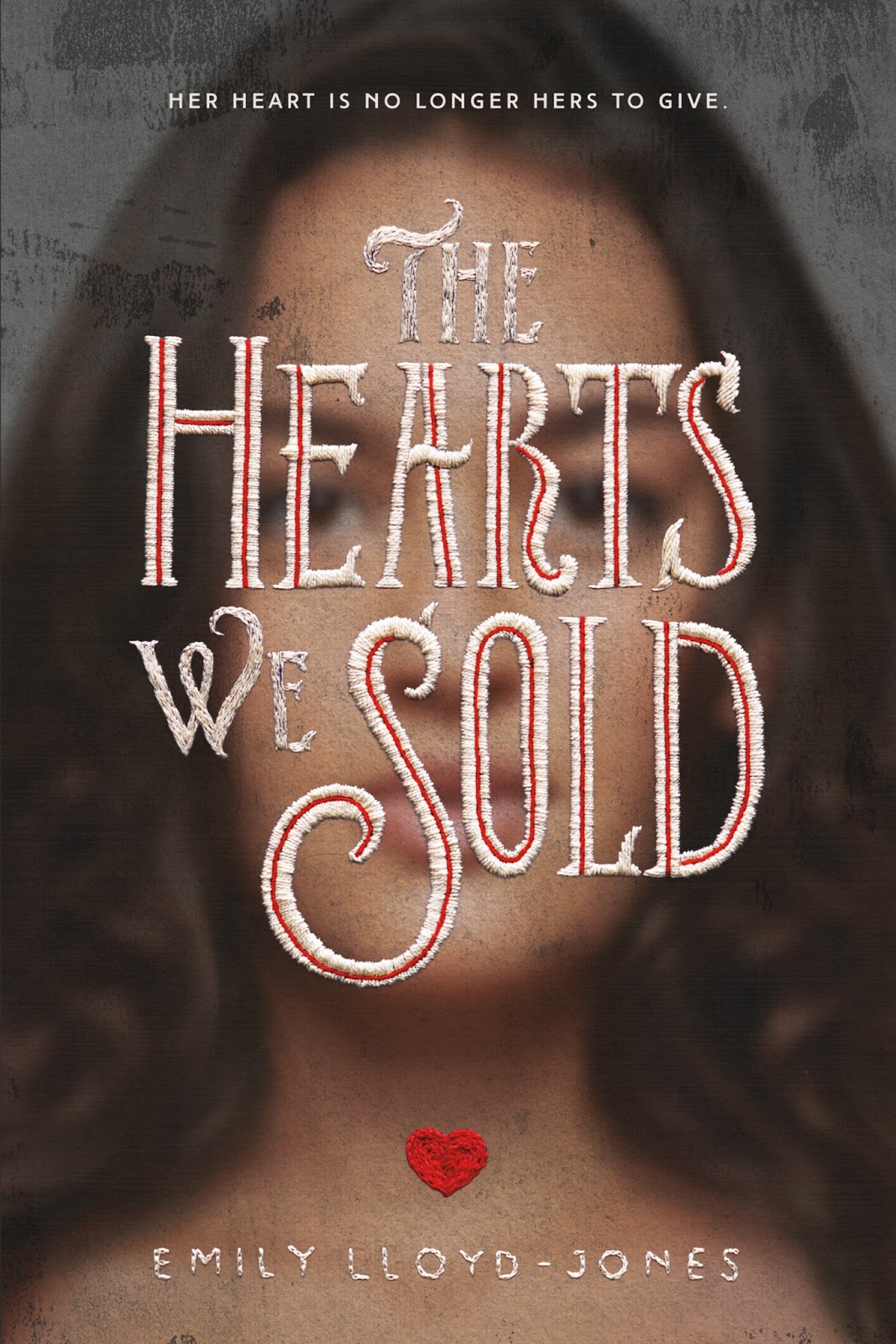 Author: Emily Lloyd-Jones
Release Date: August 8, 2017
Publisher: Little, Brown Books for Young Readers
When I was discussing this list with our staff The Hearts We Sold was the young adult book that got the most recommendations from everyone. It's not a title I've seen a lot of other people talk about, but it's one that stuck with us. We love The Hearts We Sold and Emily Lloyd-Jones's clever take on the idea of demons.
In a world similar to our own, demons are real. They make deals with people and grant wishes in exchange for body parts. But the demon with whom Dee and her cohort deal with asks for only one body part: their heart. As the story progresses we see her falling in love and slowly discovering some of the secrets of the demons living in her world. The Hearts We Sold is such a captivating book. You won't want to put it down! I read it in less than three days and you can read our full review here.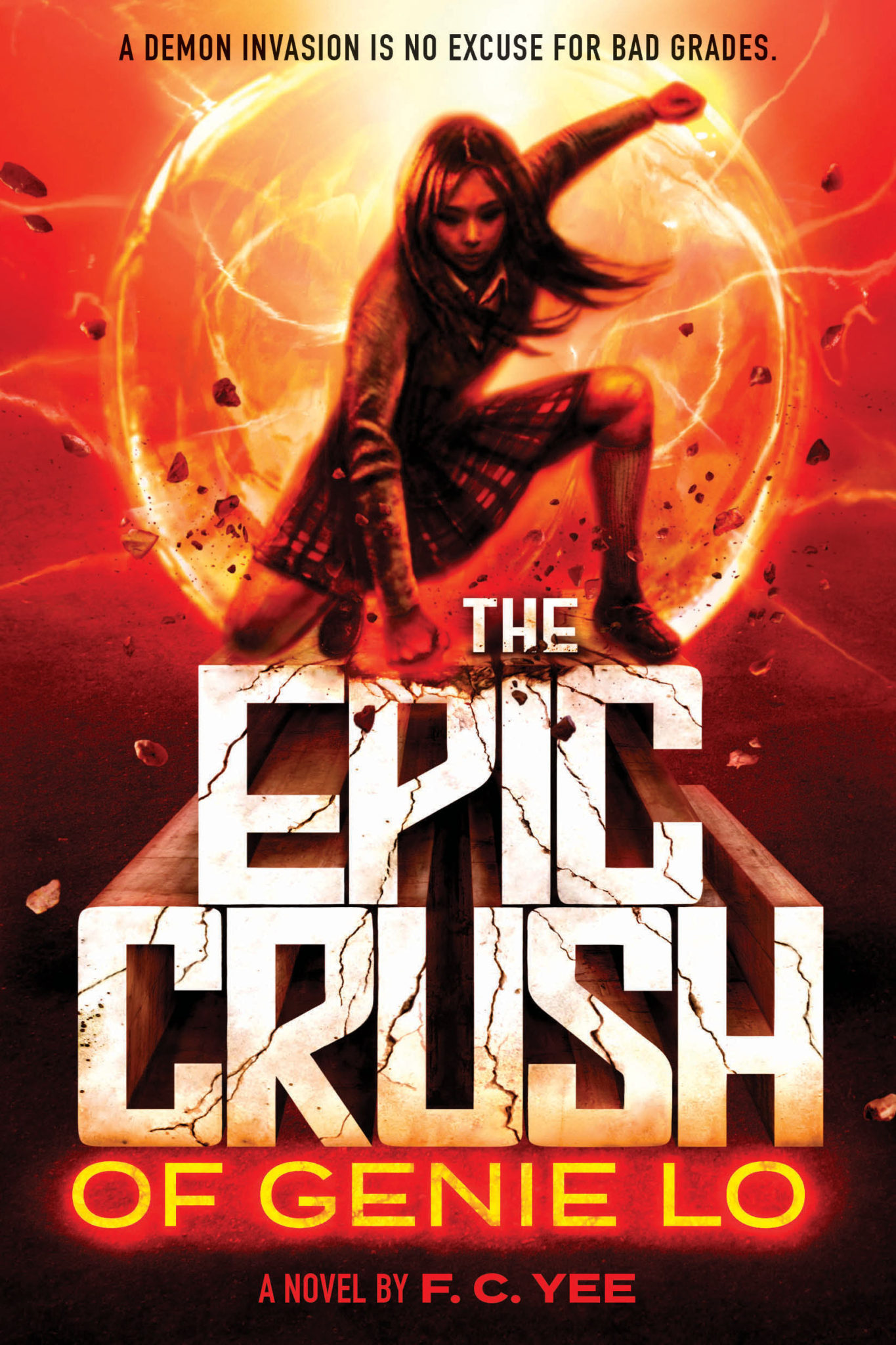 Author: F.C. Yee
Release Date: August 8, 2017
Publisher: Amulet Books
Back in August, we were part of a book tour promoting the release of F.C. Yee's The Epic Crush of Genie Lo. In that review, I said that I was sure this book would make our list of top young adult books of the year. And here we are! The Epic Crush of Genie Lo was an awesome, adventure-packed book featuring a kick-ass heroine of color and a plot heavily influenced by Chinese folklore.
I don't like to get too much into the actual plot with this book because there is one really major revelation made early on that shapes the rest of the story. And it's a big spoiler. I will say, though, that it's a fun read and it's perfect for readers who love the Rick Riordan books but feel like they're aging out of the Percy Jackson series (and related spin-offs).
F.C. Yee is a wonderful new voice in young adult fiction and I can't wait to see what he'll come up with next. He's really done a fantastic job with The Epic Crush of Genie Lo and told a unique new story. And, if nothing else, we'll at least see a sequel to this book sometime in the new year! Which we can't wait to read.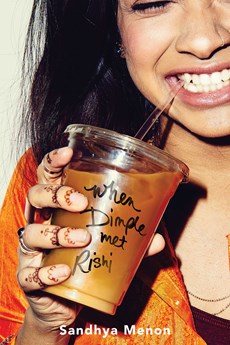 Author: Sandhya Menon
Release Date: May 30, 2017
Publisher: Simon Pulse
One of our favorite nerdy contemporary stories of the year, When Dimple Met Rishi got a lot of praise and we're here to offer up even more! It's a smart, witty book full of positive cultural representation by a debut author who can give readers a truly authentic look at what's it like to be Indian-American.
When Dimple Met Rishi tells the story of two Indian-American teenagers whose parents are trying to set them up in an arranged marriage. Dimple Shah – having recently graduated from high school – is determined to be her own, independent person and she isn't having any of it. As far as she's concerned, this Rishi kid is just going to have to deal with it. Of course, that's hardly the end of things… To learn more, read staff writer Saraciea Fennell's full review here!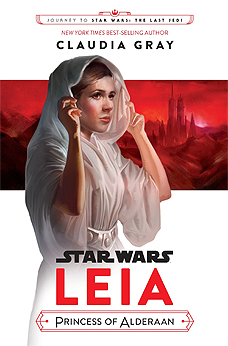 Author: Claudia Gray
Release Date: September 1, 2017
Publisher: Disney Lucasfilm Press
I told you there was a second Claudia Gray book on this list! Since I'm a huge Star Wars fan (and her Lost Stars book was so freakin' awesome) you probably expected Leia, Princess of Alderaan to make our list. Leia is the original bad-ass leading lady in the Star Wars universe and we've loved how much attention she's gotten as the new trilogy has progressed.
Leia, Princess of Alderaan is a true young adult novel. It follows a younger, teenaged Leia and tells the story of how she came to join the Rebellion (despite her parents' misgivings). We see a young woman caught in the middle of a budding, intergalactic conflict truly coming into her own and experiencing many of the usual parts of young adulthood – including first love. The book introduces readers to a host of new characters and sees a number of familiar faces returning. One figure that will be familiar to folks who have seen The Last Jedi is Amilyn Holdo, one of Leia's best friends who was actually introduced in this novel.
One of the best Star Wars books to be released this year, Leia, Princess of Alderaan is a great read for young adult readers looking to branch into Star Wars novels, as well as long-time series fans looking for a little more insight on the character. Definitely worth a read for any Star Wars fan!


Now, we had a hard time writing this list because so many great books came out this year. And now that you've worked your way through my top ten picks here are a few books that almost made the cut: Warcross by Marie Lu, Renegades by Marissa Meyer, The Sacrifice of Sunshine Girl by Paige McKenzie, They Both Die at the End by Adam Silvera, Miles Morales: Spider-Man by Jason Reynolds, and Wonder Woman: Warbringer by Leigh Bardugo,
Did your favorite book make our list? If not, let us know what books you enjoyed most in 2017 down in the comments. We're always looking for our next great read – and I'm sure our other readers are, too.
And let us know what books you're looking forward to reading in 2018!

REVIEW COPIES OF GEEKERELLA, DEFY THE STARS, STRANGE THE DREAMER, GILDED CAGE, NYXIA, INVICTUS, THE HEARTS WE SOLD, THE EPIC CRUSH OF GENIE LO, WHEN DIMPLE MET RISHI, RENEGADES, THEY BOTH DIE AT THE END, AND WONDER WOMAN: WARBRINGER WERE PROVIDED BY THEIR RESPECTIVE PUBLISHERS FOR THE PURPOSE OF REVIEW OVER THE PAST YEAR OR SO. OUR OPINIONS ARE OURS AND OURS ALONE.