Strange the Dreamer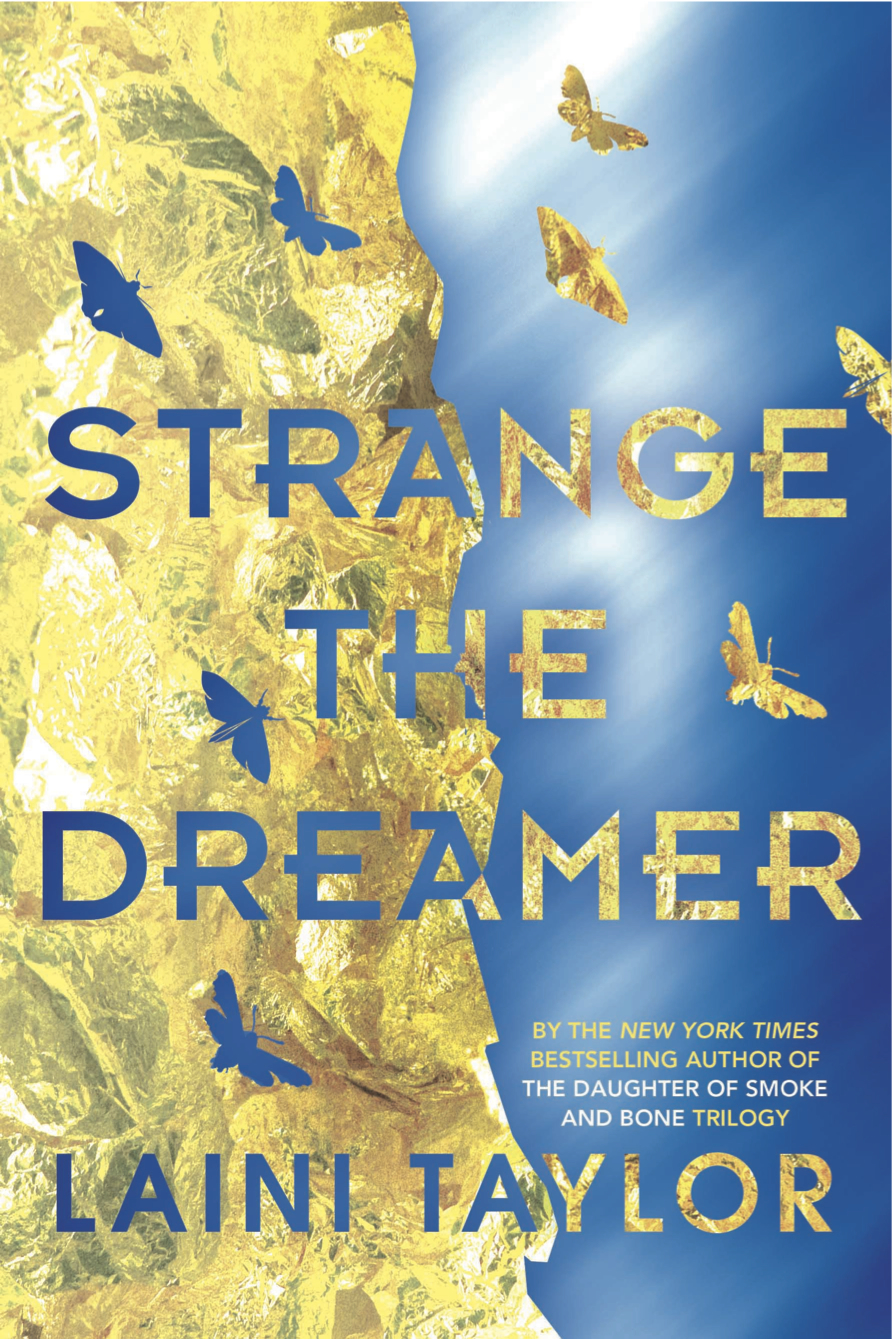 Author: Laini Taylor
Series: Strange the Dreamer #1
Release Date: March 28, 2017
Publisher: Little, Brown BFYR
Review Spoilers: Mild
GoodReads | Amazon


Rating:
As someone who struggled to get into fantasy growing up, I'm always excited when I run into a book that I just absolutely fall head over heels in love with and Strange the Dreamer is one of those books. Not that I should have expected any less from something written by Laini Taylor. She is easily one of the most dependable names in young adult fantasy. After doing a phenomenal job with the Daughter of Smoke & Bone trilogy, she's come back to captivate us all with a new series full of mystery, magic, gods, and more.
Despite it's somewhat off title, I knew that Strange the Dreamer was going to be a great read. What I didn't know, though, was just how much I was going to enjoy it.
From the very first page, readers are drawn into the mystery of the lost city of Weep.
Laini Taylor creates a vibrant, believable world full of it's own intricate cultures and mythology that beg to be explored and we're introduced to everything initially through the eyes a young orphan named Lazlo Strange. The eponymous dreamer from the book's title, he spends his early life in the service of others always moving towards one goal: learning what happened to the city of Weep. A legend and piece of forgotten myth itself, Weep is a city that some how magically lost it's name and though he was only a boy, Lazlo felt the moment it happened.
When he gets the chance to venture out in search of the city, his story becomes interwoven with that of a young woman named Sarai.
Her story is just as undeniably bound to the city as Lazlo's though it's not a place of endless wonder for her. Sarai is 'godspawn' – a blue skinned descendant of the gods who ruled tyrannically over Weep and were dispatched by a warrior known to the masses as 'The Godslayer.' She has spent her life in hiding knowing full well that the people of Weep would kill her if they ever had the chance. Through dreams she connects with Lazlo and together they unravel the city's past — and more.
The mythology and magic behind the story is incredibly well developed and the story of Weep is not for the feint of heart. There are many terrible things that come to light as Lazlo learns the truth of the city he's always dreamt about. That's one of the reasons I think I enjoyed the book so much. There's the usual element of young love prevalent in most young adult stories but it's coupled with some really amazing world building.
As I said earlier, you're drawn in from the very first page.
Like Lazlo, you want to know everything you can about Weep, magic, and anything and everything else possible.
I read Strange the Dreamer in almost one sitting which is an incredible feat which you consider that the book is well over five hundred pages long. But that's just how much I enjoyed it. The characters are incredible. The story is enthralling. The most disappointing thing about the book is that it ends — and for some readers probably how it ends. Strange the Dreamer is the first in a duology and the story is far from complete in the end. Readers with series fatigue may want to wait until the second book comes out next year to give this book a chance.
But anyone else who doesn't mind a bit of a wait between entries is going to find a truly captivating new fantasy story. It's the perfect getaway for young adult fantasy fans and, really, fans of fantasy in general. I loved Strange the Dreamer and I'm sure you all will, too!