Now, the Midwest isn't exactly known for it's comic cons. Generally, when people think of the Midwest they think of large empty plains, bison, wheat, farming tractors, and the ilk. And they wouldn't be wrong. However, there's a lot more going on here in the fly over states than one would think. Take Planet Comicon Kansas City for instance.
Held in Kansas City, Missouri, it is one of the biggest Midwest cons you'll come across, and probably one of the best. This year's con had everything from top name celebrities, to mermaids, comics, artists, and cosplayers. The panels were phenomenal, but let's not get ahead of ourselves now.
The Celebrities
PCKC hosted several big name fandom celebrities this year. Billie Piper, John Barrowman, and Cathrine Tate from Doctor Who were there. Stephen Amell and Summer Glau from Arrow, and Jason Isaacs from the Harry Potter movies.
But what about Supernatural? Jim Beaver was there to cover all their bases. Wil Wheaton was there to cause havoc and mayhem. Felicia Day (my personal favorite) was there and just as delightful as you could imagine.
So now we have our major fandoms covered, who else attended? Ron Perlman (Hellboy, Sons of Anarchy, Pacific Rim), Anna Silk (Lost Girl), Adelaide Kane (Reign, Teen Wolf), Rachel Skarsten (Reign, Lost Girl), John DiMaggio (Adventure Time, Futurama, Gears of War), and Rick Flair, 16 time world wrestling champion. This doesn't even complete half the list!
Also in attendance was Bret Iwan, the current voice of Mickey Mouse, Emma Caulfield (Once Upon a Time), David Dastmalchian (Ant Man, Dark Knight), Maggie Geha (Ted 2, Gotham), Tara Reid (Sharknado, American Pie), and so many more. If I were to list every celebrity that was there, this post would just be a huge list of names and my fingers would cramp from the typing.
Keeping the celebs on track during panels was Clare Kramer (Bring It On, Buffy, Big Ass Spider) and let me tell you what a phenomenal job she did. Keeping panels moving, interesting, and entertaining is a huge task and this lady took it on with grace and ease. Every panel I attended with her as moderator ran smooth and there was never a dull moment. Even when the guests on stage couldn't hear due to speaker feedback, she kept it going.
The Comics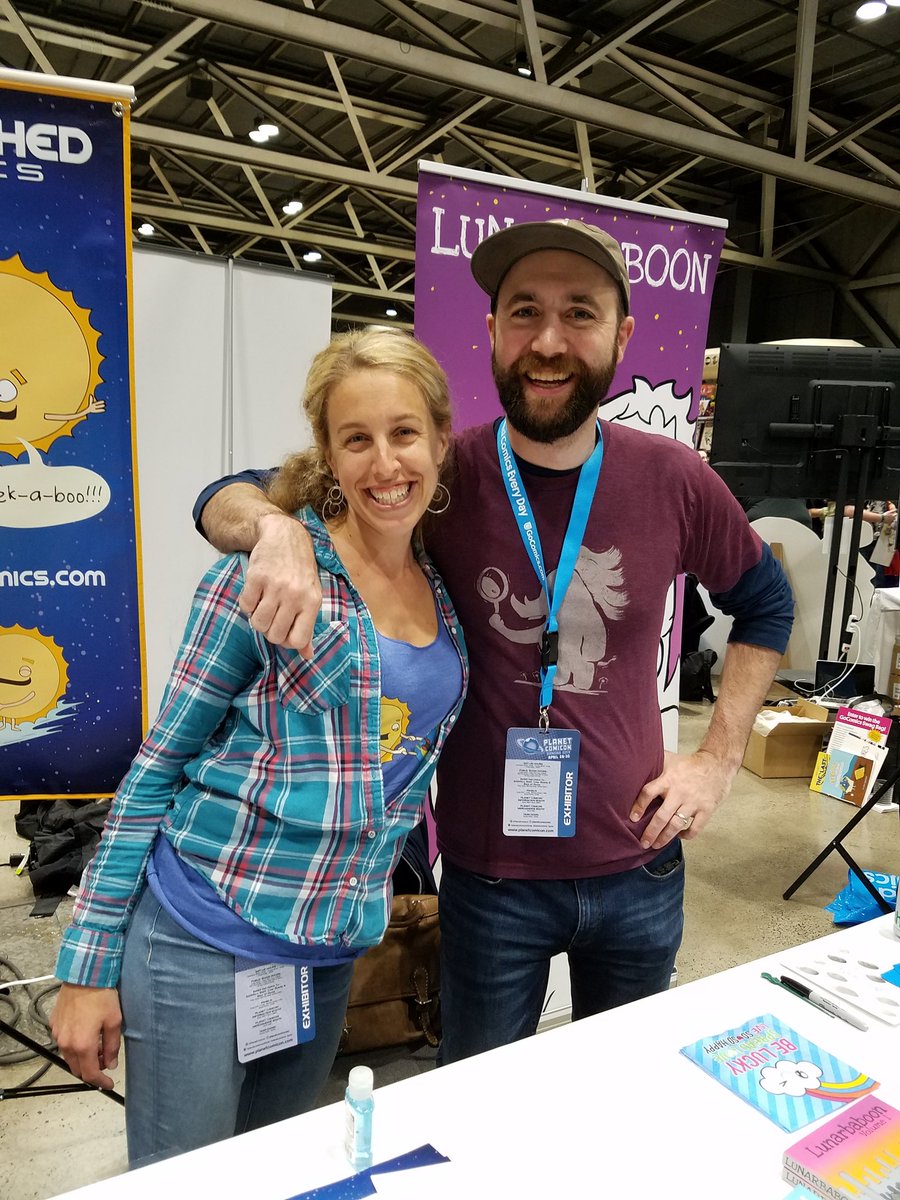 In attendance this year were comics and illustrators from all across the board. Marvel, DC, Animation, Storyboard, Book and Web. It was a full house, and man, that house was great.
Bob Camp (Ren & Stimpy, Thundercats, Conan), Amanda Conner (Harley Quinn, Painkiller Jane), Shannon Eric Denton (Justice League, Guardians of the Galaxy), Colleen Doran (Amazing, Fantastic, Incredible Stan Lee, Troll Bridge), Phil Moy (Power Puff Girls, Legion of Superheroes) and many, many more. There was a great mix of new and old artists, so everyone would be able to recognize at least one comic or cartoon.
Now for the web comics, Gocomics had a wide selection of their best. Sarah Andersen of Sarah's Scribbles, Christopher Grady of Lunarbaboon, Megan McKay of Doodle for Food, Patabot of BFGFS, Nick Seluk of Awkward Yeti, Alex Norris of Webcomic Name/Dorris McComics, Sara Zimmerman of Unearthed Comics, and Jane Zei of The Pigeon Gazette to name a few. All were delightful to chat with, and willing to take the time to really talk to their fans. Plus, I mean, webcomics are where it's at folks. If you haven't gotten on the train, you should.
The Floor
The con itself was held, like many others, in a convention center. Mostly located on the upper level, there were the vendors, artist alley, creators' alley, kids' area, celebrity row, photo ops, food, and more. Navigating the con was easy as there was plenty of room in between the vendors that even if there was a huge cosplay photo op, you were still able to scoot by without walking through the shot.
The vendors were like most others you would find at cons. Tons of comic books, plushies, fandom goodies, table top games, basically anything you could ever want to decorate your hobbit hole or bat cave was there. Personally, I was able to pick up some great etched glass Hufflepuff, and Slytherin shot glasses, a handmade hobbit themed ocerina, dragon plush, and the best MLP;FiM playmat around.
The kids' area was a great place to hang around if you needed to catch a quiet break, or had a child that needed to burn off some energy. Supervised by staff, there were crafts for all ages and abilities, tons of play stations, and padded floors for just in case.
Just outside the kids' area was a meet and greet mermaid area, GI Joe battle stand, and a stage that catered to the young and young at heart. I caught the puppet show that was there, and let me tell you, it was good.
Artists' Alley and Creators' Alley for this con were set up with some of the best layouts I have ever seen. Ranging from handmade to books, if you couldn't find something you needed here, you weren't looking hard enough.
I was overwhelmed by all the creativity and ingenious designs. Everyone I spoke to and saw were in great spirits, and not a single one turned down conversation. Each was just as excited as the next to take the time to talk about their product, book, drawings, etc and to get you exactly what you were looking for. There are several business cards that I picked up while there that I am looking forward to ordering from in the near future.
The Cosplays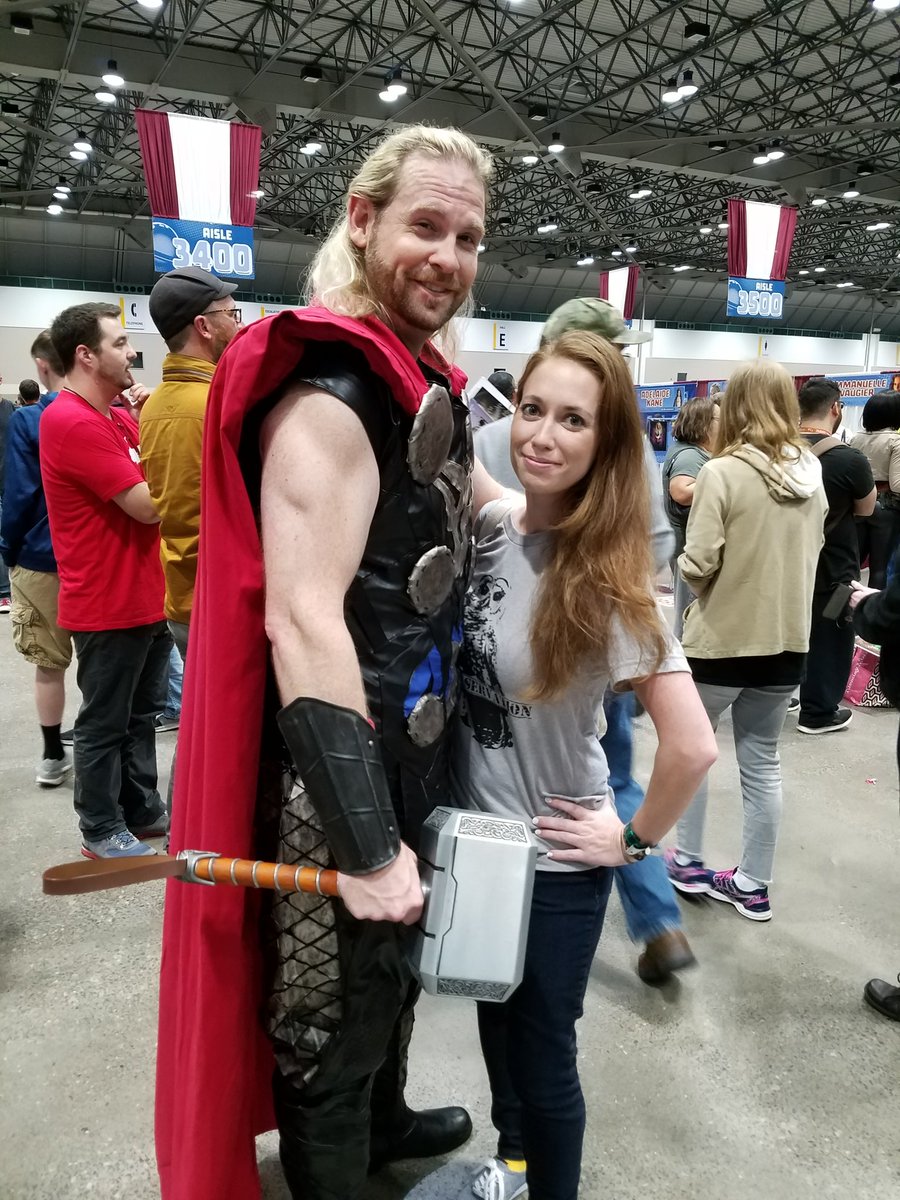 At a con you see some of the best, and most interesting, cosplays around. PCKC was no exception. With big names in the Cosplay World, Jessica Nigiri and Abby Dark Star, it brought out some of the best cosplays I've seen in a long while. Granted, there was the typical hordes of Spidermen, Deadpools (in every variation), and Homestuck kids, but there were a lot of really good atypical cosplays too.
There was a Groot, Darth Maul, Beast, and an Ewok that stood out as the tops for me. The contest was filled with the best of the best, and let me tell you, they were the best.
The creativity, talent, and time that went into these were just astounding. If you're looking for a great cosplay scene in the Midwest, this is the place to go. Not only to watch, but to bring your own. Next year I am definitely bringing a couple of my cosplays to show off.
Conclusion
If you're looking to add to your con schedule, Planet Comicon in Kansas City, Missouri is the one to add. They've got everything. The location is beautiful, situated downtown right next to the Power and Light district where you will eat some of the best food of your life and attend (if of age) some of the coolest pubs around and sample the best craft beers.
The convention hall never felt too crowded, hot, or smelly, and was a delight to navigate around. The panels were superb and had something for everyone. This con holds its own against the bigger cons out on the East Coast I have attended previously, and then some. Be sure to check out their website for more information, and for the dates for next year.