Netflix has been on a roll lately and I'm excited that they recently announced the reboot of Carmen Sandiego! That's right, Where in the world is Carmen Sandiego? is slated to premiere on Netflix as an animated series in 2019 with Jane the Virgin's Gina Rodriguez signed on as the voice of the titular globe-trotting thief and villain, Carmen Sandiego! Finn Wolfhard, from Netflix's Stranger Things, will voice Player, Carmen's partner in crime.
For those of you who don't know anything about Carmen Sandiego, it was a very popular children's educational computer game franchise in the '80s. The game followed Carmen Sandiego around the world as she swiftly swiped precious goods and valuables from around the world, teaching children geography as they followed along.
However, most people know Carmen Sandiego from the wildly popular PBS live-action game show, Where in the World is Carmen Sandiego? which aired from 1991-1996 and Where on Earth is Carmen Sandiego? which aired on Fox from 1994 to 1999.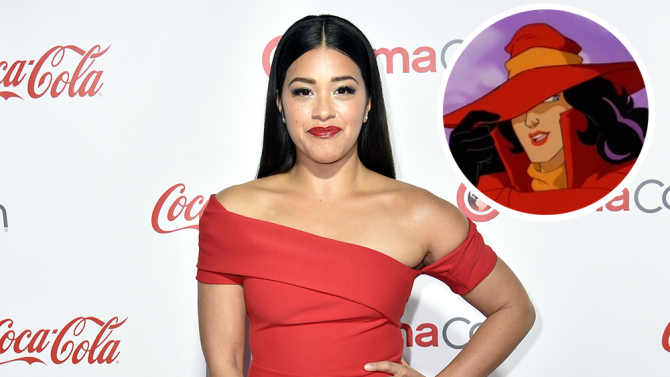 The animated series will feature twenty 22-minute episodes designed with a fresh take on international capers and a deeper look into Carmen's coveted past, illuminating who Carmen Sandiego is and why she really became a super thief. The series will be produced by Houghton Mifflin Harcourt for Netflix.
Are you as excited as I am? Leave your thoughts below and let me know!