The Jungle Book (2016)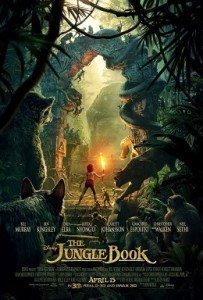 Release Date: April 8, 2016
Cast: Neel Sethi, Bill Murray, Ben Kingsley, Idris Elba, Lupita Nyong'o, Scarlett Johansson, Giancarlo Esposito, Christopher Walken
Director: Jon Favreau
Studio: Walt Disney Pictures, Fairview Entertainment
Distributor: Walt Disney Studios Motion Pictures
Genre(s): Fantasy, Adventure
Rating: ★★★★★
Review Spoilers: Low
Based on The Jungle Book by Rudyard Kipling
IMDB | Rotten Tomatoes | Wikipedia
It seems like we're getting a new, reimagined Disney classic every year, but at the rate they're going, I've got no problem with it. Jon Favreau's The Jungle Book, a live-action CGI reimagining of the 1967 animated film — which was based on Rudyard Kipling's 1894 collection of short stories called The Jungle Book — doesn't feel as bloated as that description may lead you to believe. Stuffed to the brim with CGI and motion-capture, by all rights The Jungle Book could have fallen victim to many traps of movies made from the same medium.
From the recent Gods of Egypt flop to 2014's Teenage Mutant Ninja Turtles, the jump into something so heavily loaded in special effects is precarious. Thankfully, The Jungle Book doesn't have this problem. Despite almost all of its cast starring from behind a mic, each character that newcomer Neel Sethi's Mowgli encounters is colorful and realistic.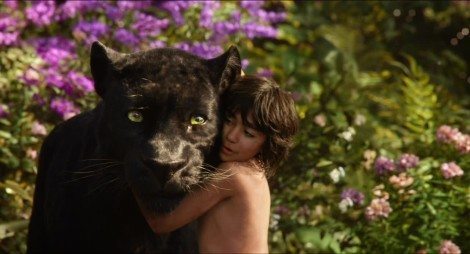 Although the story diverges a little from both the animated film and the original Kipling short stories, it's no contest that this version of the story can stand firmly on its own two feet. Neel Sethi plays a warm and endearing Mowgli, able to embody all the best aspects of the character from his bravery to his kindness. The story can only be as strong as its actors and characters make it, and Sethi gets all five stars from us.
The Disney animated film had many hit songs that have since become notoriously associated with the story, and Favreau incorporated the music well without turning it into a musical. Often the music was more an accompaniment rather than playing an outright starring role, however the one instance with King Louie and his "I Wan'na Be Like You" did feel a little out of place given its levity. It didn't have the same fun jaunt as the original, especially when Mowgli is confronted by potentially murderous monkeys.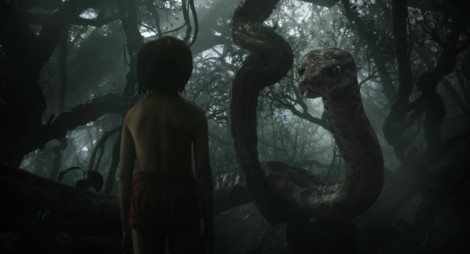 That being said, again, the animal characters and the CGI used to paint such a vibrant story truly brought the jungle to life through the eyes of Mowgli. The animals are larger than life, and hold an almost-ethereal quality to them. The Jungle Book brings an otherworldy element to the jungles of India, turning a classic story into a fantastical tale that brought to life characters so dearly loved in Disney's animated film.
Final Thoughts: Beautifully crafted and artfully acted, The Jungle Book's reimagining takes the audience deep into the wonderous jungles of India with Mowgli with a darkly fantastic and kaleidoscopic tale of bravery and courage.