Nerdophiles' favorite James Tynion IV appears twice on our list this week, with one of Sam's five-star reviews of The Woods and Jackson's four-star review of Batman and Robin Eternal. Sam also found what's so compelling about Giant Days and Kylee continues to appreciate Mystery Girl from Dark Horse Comics.
Jackson also gave a five-star review to Ed Brubaker's bleak The Fade Out in the finale of this series.
Check out all of our reviews below and let us know what you're reading in the comments!


Sam's Reads
The Woods #19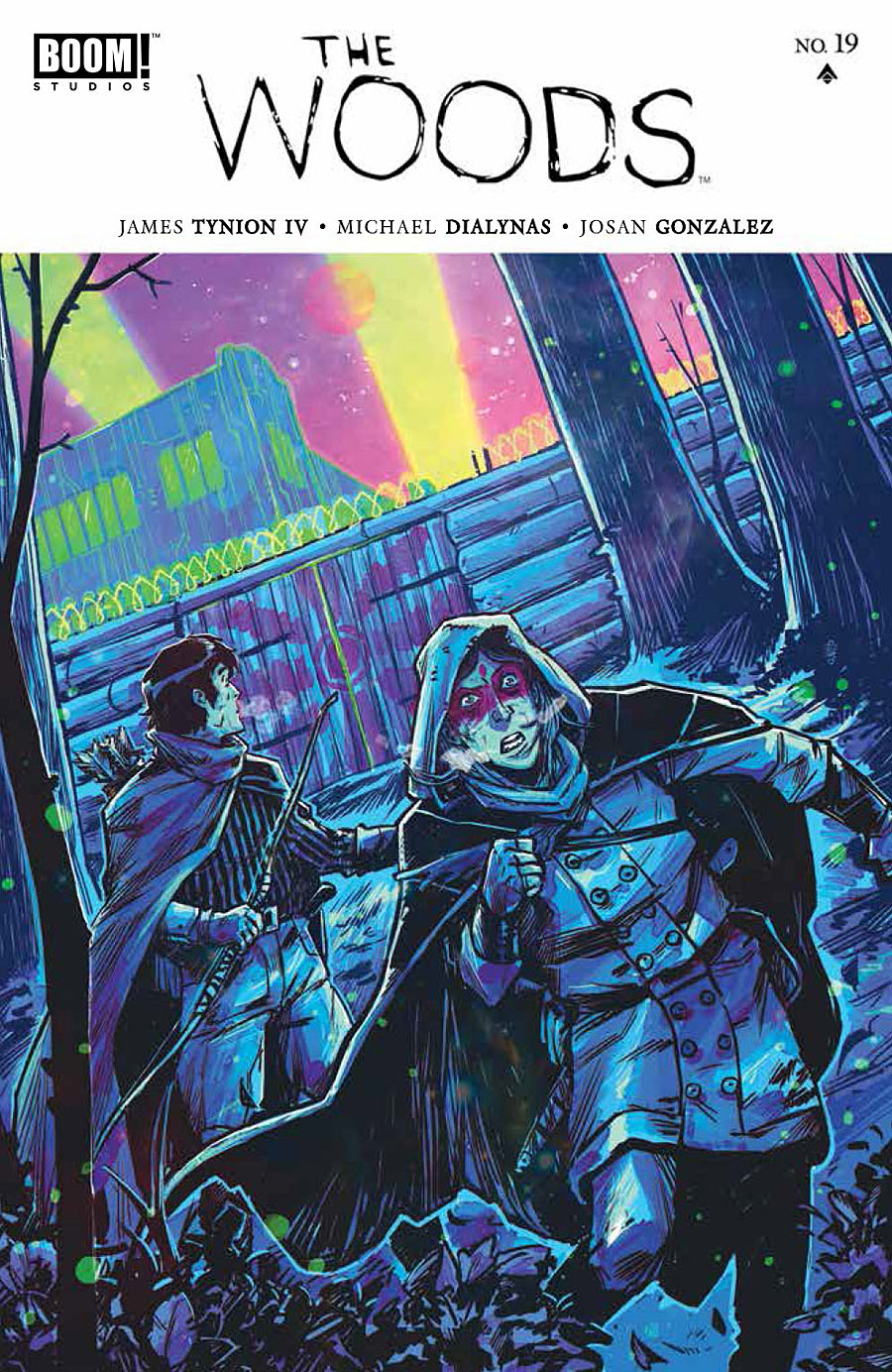 Author: James Tynion IV
Artist: Michael Dialynas
Publisher: BOOM! Studios
Source: BOOM! Studios DRC
★★★★★
Well shit.
So we all knew that Casey's plan wasn't going to end well for the people he abandoned. With beasts and monsters converging from all sides it was inevitable there would be casualties. Even with Karen running around trying to avoid being the hero and falling into Taisho's designs, kids that Casey and the Japanese deemed unworthy still die. Sanami and the others manage to get most of them into the old school building while Calder tries (and fails) to stand up to Casey. Everyone's doing their part to some extent – except Maria.
After seeing Dominic die in the last issue, she's a wreck. She's broken down and lost. The others manage to get her into the school but she seems to finally be defeated. We get a flashback to her working on her father's campaign and we learn a lot about her. We learn about how hard it has been for her to become a leader. At the end of the issue she finally seems to find her spark again – only end up run through the middle by one of the monsters after essentially leaving the school to proselytize at them.
With Maria gone and Karen stuck between a rock and a hard place all hope seems lost… except that Isaac's conscious and his eyes are glowing with crazy Adrian energy so… who knows what's going to happen next! With every new issue this series continues to surprise. Seriously, some of the stuff that's happened in the last few issues is just absolutely chilling. But I love it. It makes me sad sometimes. But I still love it.
Giant Days #10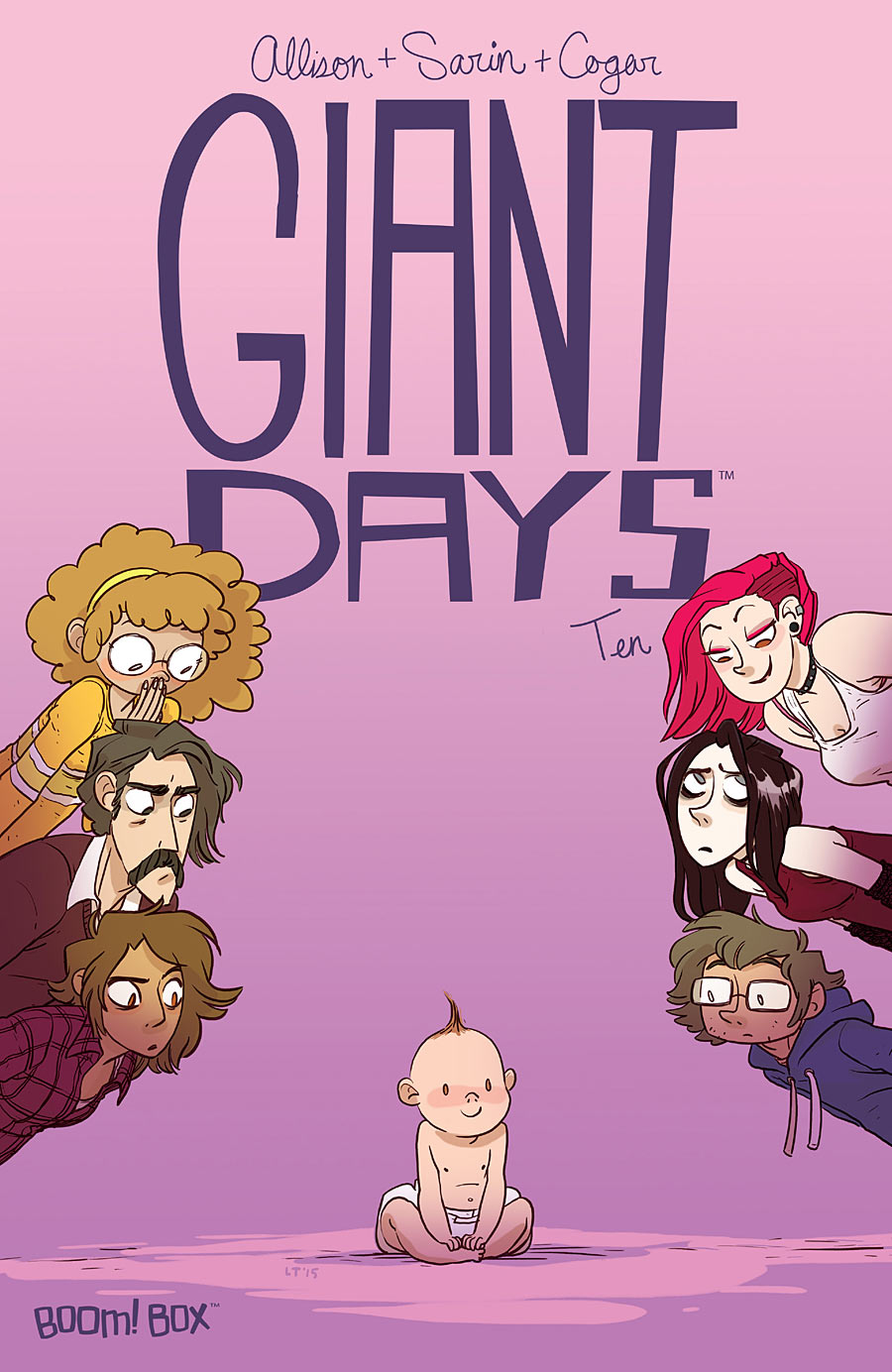 Author: John Allison
Artist: Max Sarin
Publisher: BOOM! Box
Source: BOOM! Studios DRC
★★★☆☆
Like McGraw, I don't really care about Susan's Manchurian Candidate story arc. Honestly, the best part of it is how excited Susan is and the effect it's having on her relationship with McGraw. The 'apathetic youth' and corrupt student leadership angle is overdone and just not all that engaging. The series is strongest when it focuses on it's characters. (Though, I do admit it's cute to see how excited Susan gets about it all.)
So let's talk about what makes this issue great. Esther and Daisy enjoy some serious bonding time during a wayward adventure on the wrong bus line. It's a cute little bit that ends up getting cut short by the arrival of Lindsay. Lindsay is a friend of Esther's from back home who – according to Esther – is an evil party queen who has led her down some dark paths of partying. So Lindsay drags Esther, Daisy, Ed, and McGraw out on the town. Despite Daisy's best efforts to keep everyone somewhat sober and alive everyone ends up pretty trashed. And they all start to think Lindsay really is going to get them all killed partying. But as Ed finds out the day after… she's not so bad. She thinks Esther is the partier and when she came into town she did all that because she thought Esther would want to do it. In fact, she's a young mom. She'd rather go bowling than drinking.
It's a nice little reflection on how people change. That is what I've finally begun really reading this book for and that's what I liked most out of this issue. There was a time I felt bored by the book's focus solely on the characters. But now we're reaching the end of the series (there are only two more issues left!) and I've realized that's what I want most from it. I don't like that it seems as if they're forcing some other plot on us hastily at the end. Though if the series gets renewed for a second year… maybe it'll be okay. I just hope we get closure with the girls, Ed, and McGraw rather than Susan's little side story.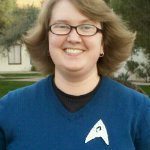 Sam Wildman  is a co-founder and co-editor at Nerdophiles. She totally would have been left to die by Casey. Follow her on twitter @samaside.


Kylee's Reads
Mystery Girl #2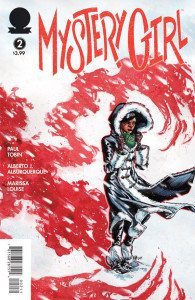 Author: Paul Tobin
Artist: Alberto Alburquerque
Publisher: Dark Horse
Source: Dark Horse DRC
★★★☆☆
Again the most interesting thing about Mystery Girl tends to be the character interactions to normal, everyday problems over the sprawling mystery and big-bad of the comic. In a series of panels that didn't serve to advance the plot in any way, Trine's maybe-maybe-not boyfriend gets another talking to about supporting her. One of Trine's friends wants a read on her new boyfriend and ends up with more than she bargained for. Unfortunately, the new man is Linford, the sociopathic big-bad who threatens all of Trine's friends and family with glee.
The London backdrop is much more prevalent in the art this time around, with snapshots of daily life going on in the background of the story. Not to mention the speech bubbles that lend themselves to Trine's abilities on the tube – she's depicted as sitting in a sea of mysteries that can trail off into nowhere or she can get up and help solve.
It's the fast-paced travel from London to Russia that is a bit jarring in this issue – and without the scientist who originally wanted this trip anywhere in sight – with Trine making her way up to the remote location all by herself. But overall, I'm interested to see where this series goes next, if only for more gems like, "wiener-hazardous cold" that had me cracking up.


Kylee Sills is an associate editor at Nerdophiles. She would definitely make fun of people peeing in sub-zero conditions… and then have to pee. Follow her on Twitter @kyleewho. 


Jackson's Reads
The Fade Out #12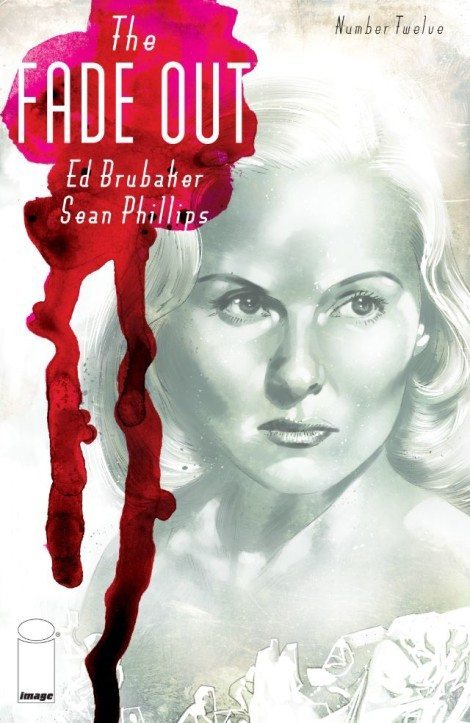 Author: Ed Brubaker
Artist: Sean Philips
Publisher: Image Comics
★★★★★
Ed Brubaker's been quietly writing about immorality and futility for decades and none of his works has more potently demonstrated the way men and women are broken by those in power, despite their best wishes, hopes and actions. The Fade Out has set Charlie's quest to find answers in Valerie's murder as a futile action since the very beginning but Brubaker and Sean Philips finally break their protagonist so completely and utterly in a finale as bleak as it is powerful.
The Fade Out #12 opens with a corpse in a car and a washed up drunk leaving his lover and only goes downhill from there. It's frankly a little surprising that Brubaker even makes room to find an answer for Valerie's murder as Charlie slowly slips into his role as a purposefully ignorant studio ponce but those answers only contribute to the book's sense of unrelenting nihilism. Even those with power and responsibility are broken by systems that contain them, whether they're the paranoid hunt for communists, Hollywood's determination to make and break stars in its gears or the way love and sex are stifled by homophobia and sexism. No one gets to be the people they want to be and as a drunk Charlie wanders aimlessly into the future, he only then sees the future he's been damned to.
Like Criminal, Sleeper and Fatale before it, The Fade Out deals with the things we give up in a desire to be a part of something bigger than ourselves. More than any of those other stories though, The Fade Out uses neo-noir genre conventions and a tainted, achingly realistic portrait of Hollywood to show how those same systems can trap and consume even the seemingly untouchable.
Batman and Robin Eternal #14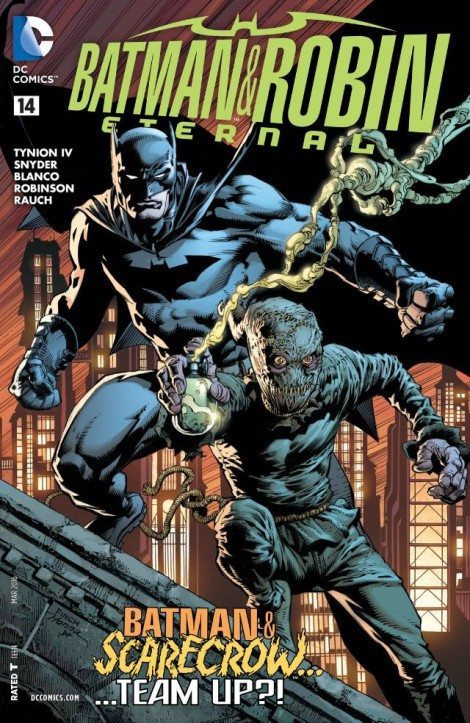 Author: James Tynion IV
Artist: Fernando Blanco and Roger Robinson
Publisher: DC Comics
★★★★☆
We're now halfway through DC's newest weekly series and Batman and Robin Eternal has managed to become a much more compelling comic than the one that started three months ago. By embracing a very specific franchise aesthetic as well as making a conscious decision to analyze and embrace its minor characters, it's far surpassed its humble beginnings, as well as the original Batman Eternal.
This week's Batman and Robin Eternal #14 sees Grayson, Harper and Cassie battling sinister ninja, The Orphan, in the mountain base of Mother, where a nuclear bomb is set to detonate. In flashbacks, Batman plays his trump card against Scarecrow, desperate to take on Mother before she can destroy another generation of children. Series maestro James Tynion IV is on writing duties on this one and he shows his skills as the director of the franchise as well as his command of these characters' voices throughout. Fernando Blanco certainly isn't the most dynamic artist in the series' rotation but he and Roger Robinson do a solid job do a with staging and a great, dynamic throw-down between Cassie and a pack of killer robots.
There's a certain not-quite campiness to Batman and Robin Eternal, with battles between spies and ninjas and huge robot smackdowns but it becomes much more than the sum of its parts. Batman and Robin Eternal feels like it could only be possible as a comic, a thriller with impossibly high stakes, unbelievable combatants and exciting, adrenaline-pumping set-pieces. For those put off by the slow start and less than compelling opening, it's worth catching up on one of DC's most consistently thrilling comics.



Jackson Adams is a staff writer at Nerdophiles. His favorite moment of Batman and Robin Eternal so far is Bane kicking someone in the face while shouting, "Not all men!" Follow him on Twitter @JacksonInACup.