Another one of our lighter weeks for comics. We tried out new series Americatown from Archaia, but both Sam and Kylee agreed that it wasn't great. Sam also couldn't continue Rebels from Dark Horse out of sheer boredom with the series.
But we did enjoy the comics that we otherwise read and reviewed this week! Lantern City continues to draw readers in by continuously teasing what's next. Both Arcadia and Harrow County wrapped up their first story arcs. There's still time to get into Arcadia and see why it's one of the best sci-fi series of the year and there's still time for Harrow County to give you nightmares…


Sam's Reads
Lantern City #4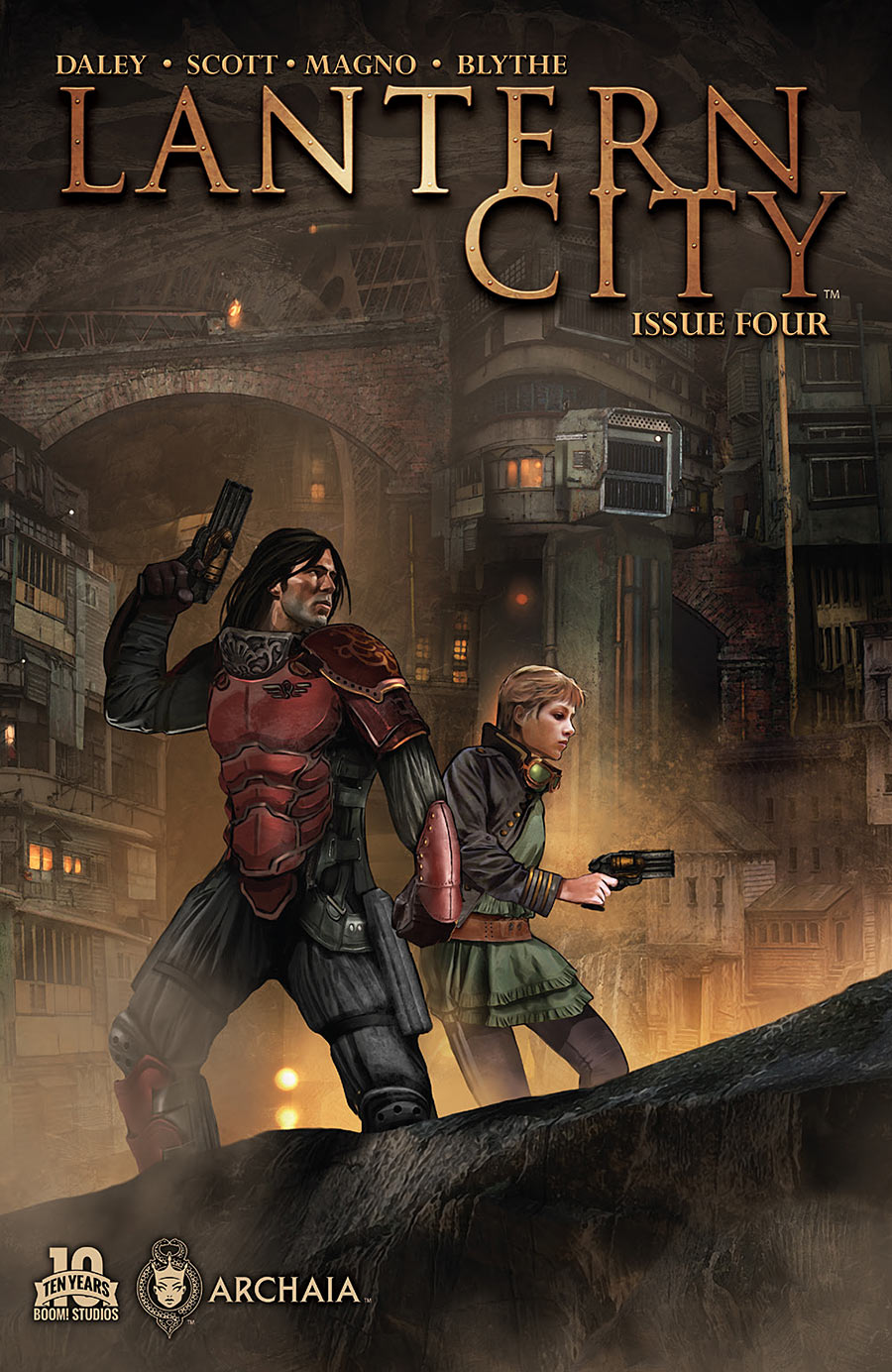 Author: Matthew Daley & Mairghread Scott
Artist: Carlos Magno
Publisher: Archaia
Source: BOOM! Studios DRC
★★★☆☆
After returning home for the first time since infiltrating the guard, Sander finds his home wrecked and his niece the only one left. She tells him that his family has been taken away to the underground by militant rivals to her father's peaceful resistance movement. With no time to go looking for them, Sander goes back to Terna and Jom only to find Terna missing as well. Sander's number seems to be up but the guard commander comes to his rescue and gives him a reprieve from being discovered. Terna and Jom are safe for now but Sander finds out he'll be transferred to Grey Towers soon and put into a whole new level of danger.
Of course, he almost messes all that up going to look for his family. What he finds instead is that Kendal is working with Brother Pont. Luckily for Kendal it's not by choice. He explains to Sander that Pont is obsessed with overthrowing the wealthy class because he was once a member of it before his exile. He took Sander's family as hostages to force Kendal into cooperating. The one thing that Pont wants most is a guard in Grey Towers… and that's exactly where Sander will be. Except it turns out there may be an easier way to get to Killian Grey when Sander runs into him in the Underground. What even, rich dude?
So, some big surprises in this issue. You've got to feel for Sander after almost losing two families in one go. The twist at the end of the issue was pretty good. Now I really need to know what's up with Killian Grey. That's one thing that Lantern City is really good about: drawing you in at the end so that you have to know what comes next.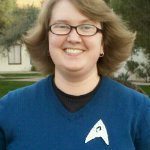 Sam Wildman is a co-founder and co-editor at Nerdophiles. Reading Lantern City makes her feel like she's playing Dishonored. @samaside


Kylee's Reads
Arcadia #4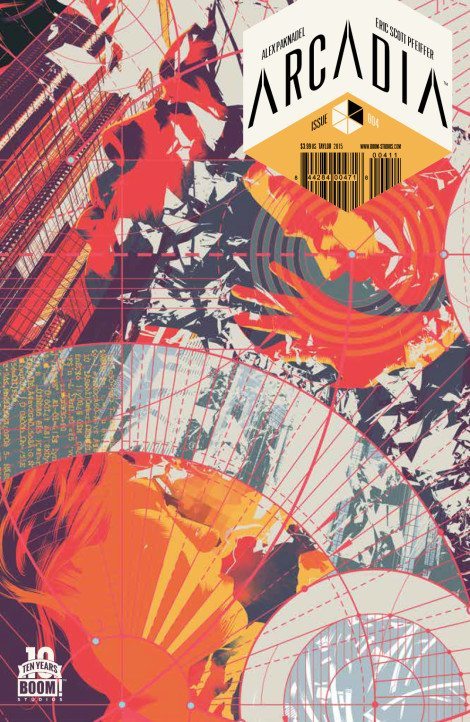 Author: Alex Paknadel
Artist: Eric Scott Pfieffer
Publisher: BOOM! Studios
Source: BOOM! Studios DRC
★★★★★
As the first arc wraps up, the stakes in Arcadia are higher than ever. If you're not already reading one of the strongest sci-fi debuts of the year, you're missing out. Binetti enlists Lee Garner's help in getting to source code from a troubled Corey Bloom – leading to an avenging angel appearing and the root password falling into the wrong (or right?) hands. As soon as the password is changed, Binetti goes about asserting his authority over The Meat.
There is a labored Gamergate reference that took me out of the world of Arcadia for the first time but, ignoring that, the writing continues to be intriguing and on point social commentary wrapped up in a narrative that really makes you stop and think. Beyond Binetti's new power, there's a greater danger in Arcadia; people – their source codes – are permanently dying, being wiped out from the mainframe, something that shouldn't be possible. One the fault of The Meat, but the other death seems to have come from inside Arcadia. Each character has a different pressing issue or question that motivates their actions and that's what makes each issue of Arcadia so interesting. I can't stress enough that everyone should be reading Arcadia and delving into these issues of cyber-ethics and human consciousness with me.
Harrow County #4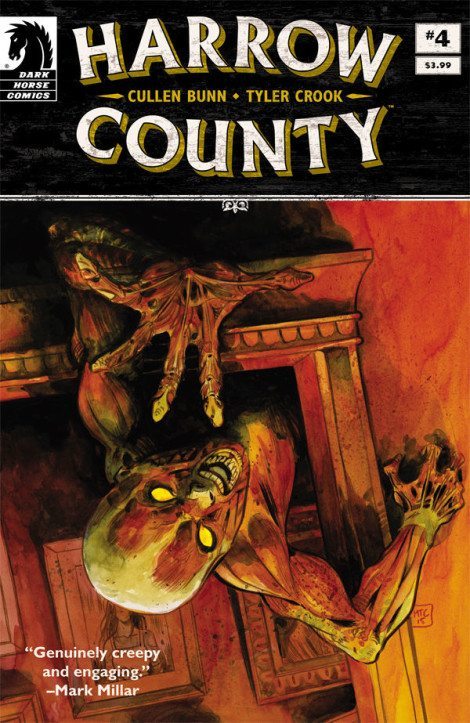 Author: Cullen Bunn
Artist: Tyler Crook
Publisher: Dark Horse Comics
Source: Dark Horse DRC
★★★☆☆
Harrow County is also wrapping up its first arc cleanly, if a little bit rushed. From the introduction of a new, slightly unstable Minotaur, who just wants to be Emmy's friend to the friendly old pharmacist who wants to fulfil Hester's wishes to be more than just a friend, this issue is exposition-heavy. Readers get a solid look at Hester's background and the ways Emmy plans to circumvent those expectations. Things end in the way you would expect, if you were expecting a happy ending, and then the final two pages introduce something completely new.
Tyler Crook's art continues to dazzle this issue; the interior scenes especially convey a sense of what the characters are going through and the peek at what's to come is intriguing enough to keep me interested in the next arc. This southern gothic fairy tale had the storybook ending that was to be expected, though shadows continue to lurk and I'm interested to see what's next.


Kylee Sills is an associate editor at Nerdophiles. She doesn't recommend you read Harrow County at night or alone. Look at that haint. Look at that terrifying haint. @kyleewho