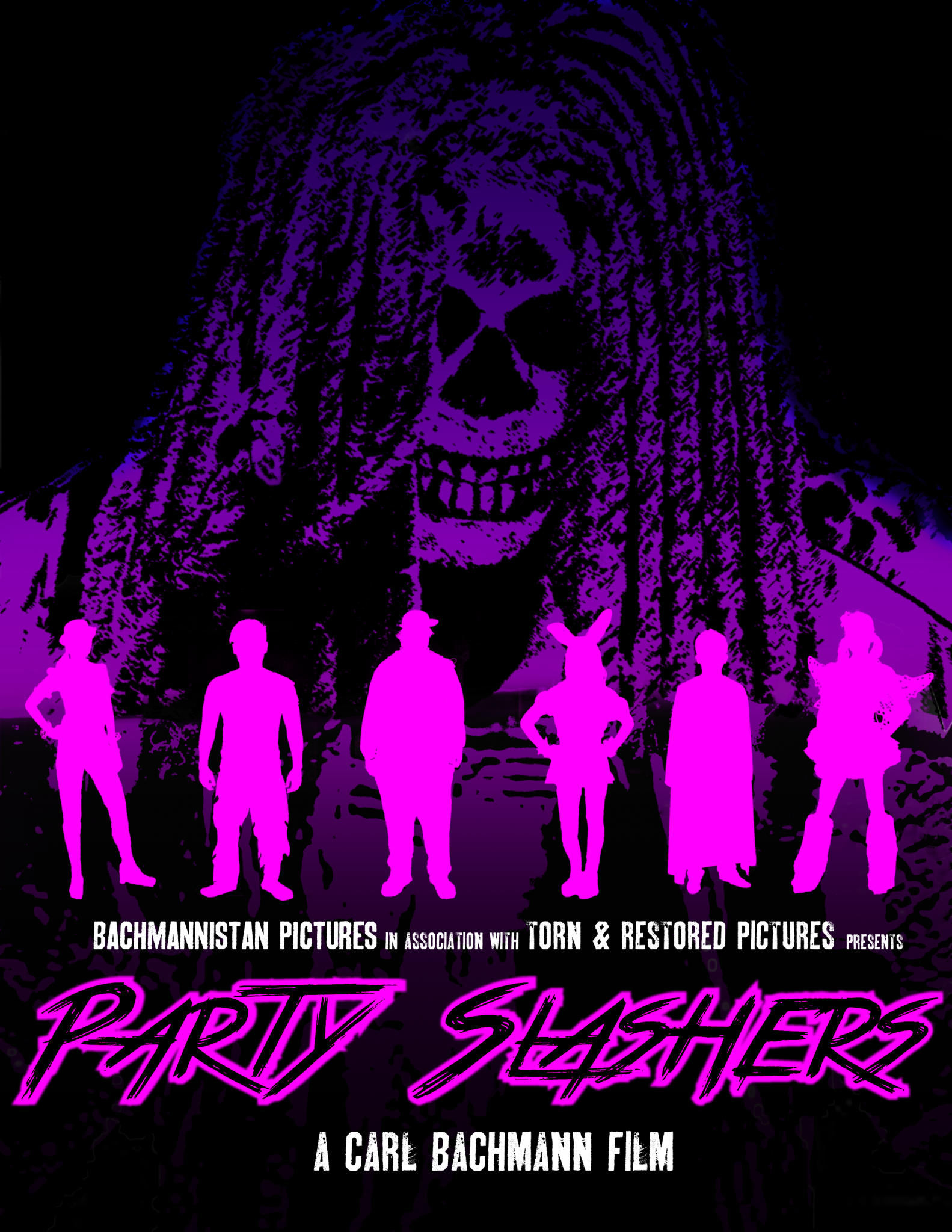 Usually we do a weekly Kickstarter round-up to highlight projects we're excited about but some projects just deserve a little bit of one on one coverage and Party Slashers is one of those. Now, in the interest of full disclosure, I know Carl Bachmann, the guy behind this one, and he's pretty awesome. But that's not the reason I chose to pull this one out of the regular Kickstarter round-up. No, I decided to do that because this promises to be one freakin' awesome film.
I'm a nerdy person and I think it's fair to say that most of the people reading this site are equally nerdy people. So Party Slashers is probably going to speak to you all the same way it spoke to me – especially if you are a fan of comedy horror films.
That's because there's a lot about Party Slashers to love. The Kickstarter Staff certainly did – it's one of their staff picks! And I think that you'll think the same.
Here's why you should take notice and support this project.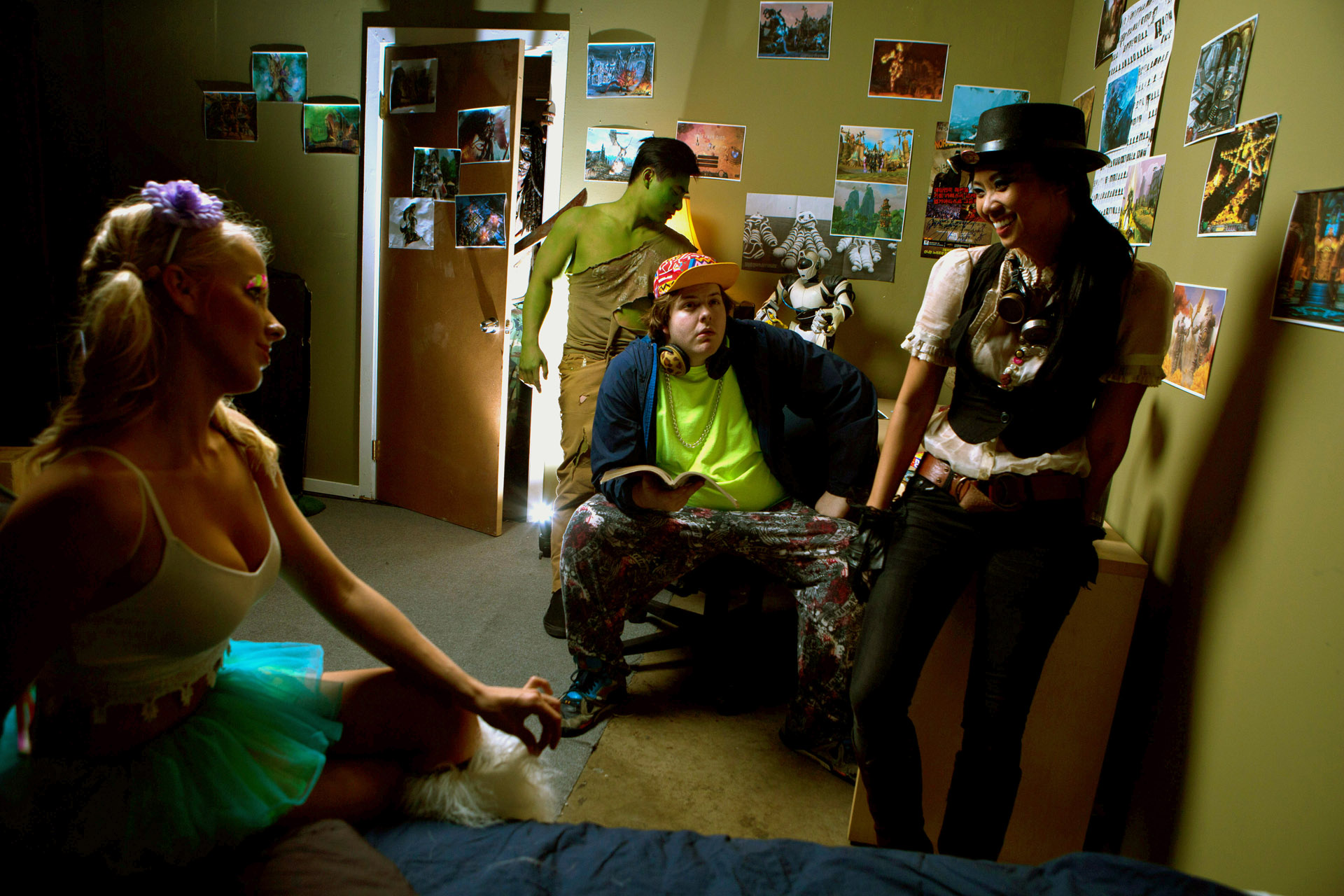 The Film Has a Fun, Nerdy Plot
This is a movie that celebrates nerdy stereotypes and I for one have no problem with that. Will, the main character, is your 'reformed nerd' trying to stay in the good graces of the popular kids while ostracizing his old friends. But after his old friend Russell summons basically the embodiment of evil during a D&D game Will, Russell, Will's crush Heather, and Russell's crush Angie have to bond together to survive as outlandish slasher film baddies storm the old house in the middle of the woods during the middle of a stereotypical high school party. You know, the kind that only ever happens in movies.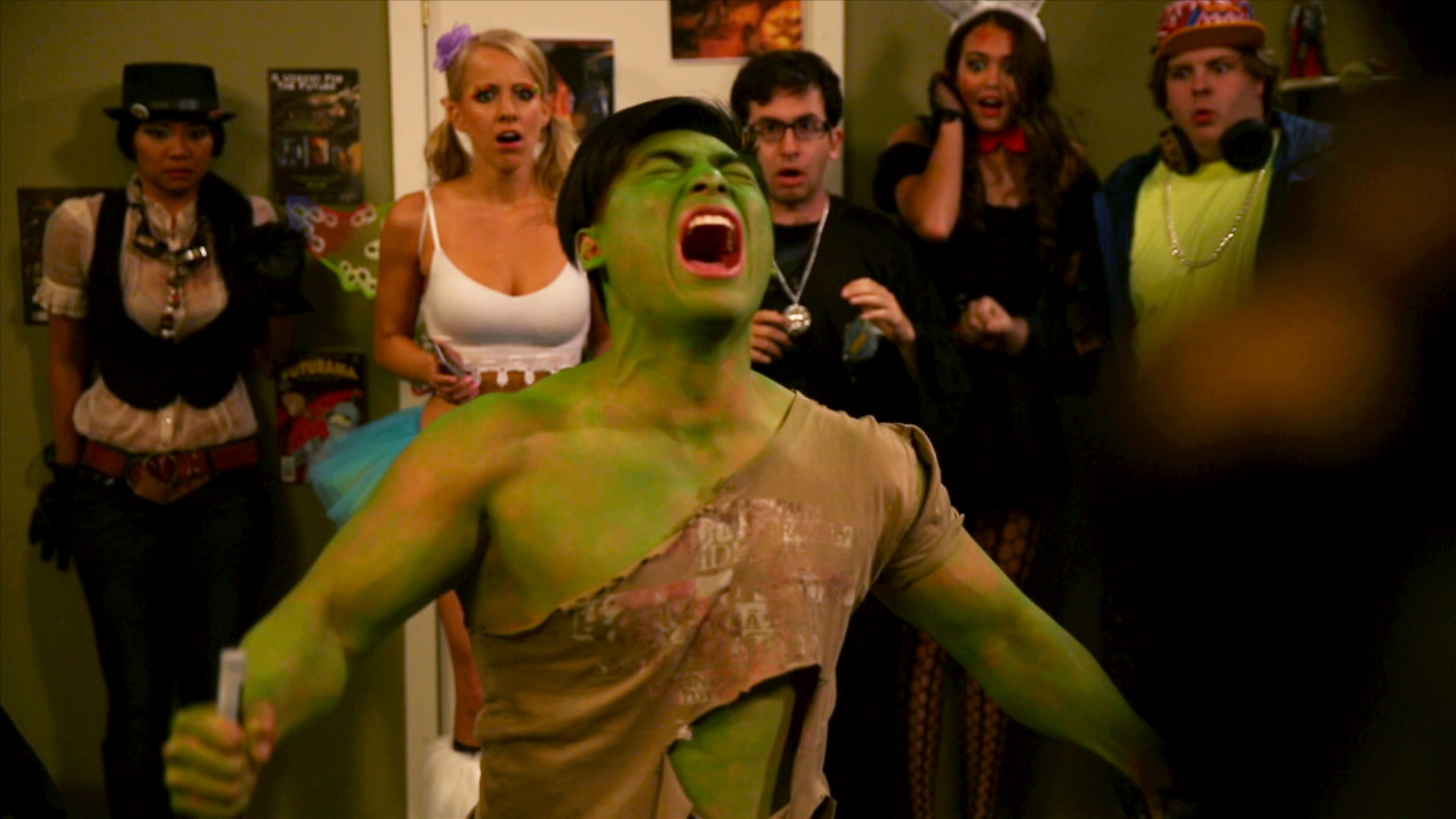 The Test Scene is Hilarious
The only disappointing about the test scene is that it ends. Honestly, I would watch this entire film right now if I could. Energy drinks getting the kid dressed up as the Hulk amped out to fight the kind of baddie you'd only see in a B-class horror flick? C'mon. You can't say this isn't fun.
You Get some Pretty Decent Perks for Supporting Party Slashers
For just $5 you can back this project and recieve an HD download of one of Carl's earlier films, Miracle on Metal Street. For $20 you get that, a few other little perks, and a digital copy of Party Slashers as well.  But the real winner is the $29 tier which gets you a signed blu-ray or DVD release of Party Slashers along with the rest. The higher tiers offer other perks including appearing in the movie in various ways, appearing in the credits, and more. Definitely check them out because there's some pretty cool stuff to be had.
So far $19,887 has been pledged of Party Slasher's $35,000 goal. That's pretty good!
But they are coming short on time. There are just nine more days in the Kickstarter campaign. They're getting pretty close and I'm really hoping they manage to meet their goal because this is one movie I would love to see.