Entertainment wasn't a big deal for me in college. I was pretty engaged with my course materials, so my iPad was perfect for any sort of streaming I wanted to do. Since moving on from college, though, I've realized that I have more time to catch up on the shows I love to watch. The problem? Watching it on a small iPad screen became tiresome and uncomfortable very quickly.
I own a 19" dumb television. It is a flat screen with decent specs but in the world of smart TVs it really doesn't do a lot. I had a Netflix subscription I almost never used because I'd have to watch stuff on my iPad, and a TV I mostly ignored because there aren't a lot of cable television shows I like to watch. A large part of me yearned for a smart television, especially since I'd go over to the houses of my gamer friends and watch as they seamlessly pulled up Youtube, or Netflix, or Amazon Prime Streaming to watch something.
As someone uninterested in gaming, I started looking at the various streaming sticks and boxes. It was time to make my television into something useful, because I definitely wasn't planning on buying a new TV anytime soon. After narrowing it down, and catching a really great deal, I ended up settling on the Amazon Fire TV Stick. I love it and can't imagine using anything else.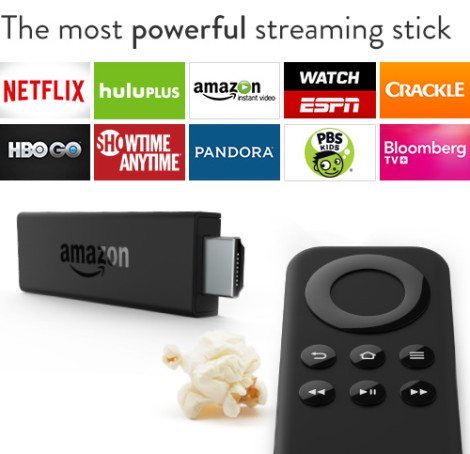 The Amazon Fire TV Stick is easy to start using. All I had to do was plug it into my HDMI port and I had apps at my fingertips. It was an easy install, easy to set up for all my preferences, and downloading apps was a breeze. It streams high definition movies. It was fast, thanks to its dual-core processor and loading times were as fast if not faster than my laptop. The only downside was the power cord it requires.
Its opening menu is easy to navigate and thanks to the "recent" category I can continue binging shows on Netflix even after stepping away. App capability is great, with more being added, and covers all my bases. It also syncs to my Amazon Prime account, which is useful since these days I practically live on Amazon. It makes it easy to access my rented or purchased movies, as well as all of the content that comes with an Amazon Prime membership.
If you're not an Amazon Prime member, the Amazon Fire TV Stick comes with a 30-day free trial. You'll probably be hooked by the end of it.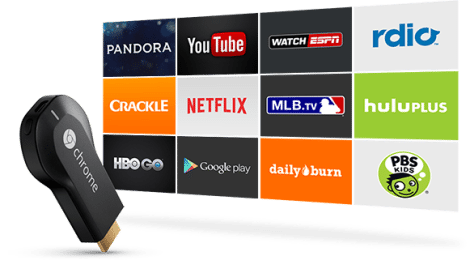 How does it stack up against the competition? Well, it beats out the Roku streaming stick in price and Google Chromecast in capabilities. While Roku is definitely an older brand and the first of its kind, it costs a bit more than Amazon's. The Roku Streaming Stick comes in at $49 while Amazon beats their price by ten dollars, coming in at $39 full price. Though Amazon Prime Members got a special deal early on and I picked it up for $19.
Chromecast is cheaper at $35, but it is extremely limited in what it can do. From what I understand, Chromecast is to be used with other devices in order to "cast" whatever is on the screen onto your television screen. So while it is compatible with a lot of apps, unless you're wanting to use a laptop, smart phone, or tablet, it isn't really worth it for the four dollar savings. It is going to be worth your money to spend the $39 and get something that can stand on its own.
Compatibility wise, Roku and Amazon both have an impressive selection of apps. They both offer Netflix and Amazon Prime Streaming, which are two of the top streaming platforms. They both plug into an HDMI port and provide great quality images. However, as an Amazon user it just made more sense to go with an Amazon product that could easily sync up to my account. Plus, the Amazon Fire TV Stick still beats out Roku in price.
Pros: The Amazon Fire TV stick is fast, reliable, easy to set up, easy to navigate, and has great app compatibility. It is definitely the best price for what you get. It is small and compact and can be taken traveling to turn any television within wifi range with an HDMI port into a smart TV. It also syncs with your Amazon Prime account to provide easy access to content purchased through that account. You can also upgrade the remote to be compatible with voice search.
Cons: It requires a power cord, which is probably the most obnoxious part of it. It doesn't have the best Youtube interface, and some of the other apps it does come with are a little lackluster.
Over-all, the Amazon Fire TV Stick is a great mid-range device for someone who doesn't already have a platform through which to access apps. It is definitely more user friendly than a lot of BluRay players but not worth it if you've got a PS4. I prefer it to Roku for all of the reasons listed above, though I'll be honest and say that price and my connection to Amazon Prime really clinched the deal for me. It dominates Chromecast no problem. So in the streaming stick game, the Amazon Fire TV Stick definitely gets my vote.