San Diego Comic Con is the master of all conventions. It is definitely the biggest, and the only convention of its kind where badges sell out in their entirety in less than an hour. Getting a badge isn't easy, especially since they instituted the randomized queue. I didn't get a badge this year, and if you didn't either it is okay because there are still a lot of great conventions out there to attend instead. Today, we're going to focus on the East Coasters. This isn't an exhaustive list, but a good one to start with.
1. New York Comic Con
New York City is not only a historical hot spot and a great place to vacation, but it houses one of the only conventions in the country that could really be compared to San Diego. It usually takes place the second weekend in October at the Javits Convention Center in the heart of downtown Manhattan. Like San Diego, it manages to draw a lot of big name shows and stars. Last year they even had scenes from Ted 2 filmed on site during the convention. At New York Comic Con you're going to get great content, entertainment, and a similar scope of material as you would at San Diego. Not to mention once the convention closes its doors, you have the entirety of New York City to explore.
Our staff attended last year and we had a blast! Check out our interviews with the cast and crew of SyFy's 12 Monkeys, SyFy's Z Nation, TNT's The Librarians, and coverage of Person of Interest both inside the con and outside on the streets of New York City.
2. Dragon*Con
Dragon*Con calls Atlanta, Georgia its home. It generally occurs over Labor Day weekend in September and provides a pretty excellent show. While the scope isn't quite as wide as New York Comic Con or San Diego, it is definitely a convention that has something for geeks and nerds of all strokes. It draws a variety of guests from the science fiction and comic book realm. It also provides a great environment for professionals and fans alike to mingle and make connections. The only thing you're probably not going to see as much of is breaking news and spoilers that you'll find at San Diego.
We've had staff at Dragon*Con 2013, Dragon*Con 2014, and we've got the ultimate survival guide for Dragon*Con if you're considering it for yourself in the 2015 season!
3. Heroes Convention
Heroes Con is a great deal smaller than the first two conventions mentioned, but is definitely has heart. It is an older convention that takes place in Charlotte, North Carolina. It is headquartered at the Charlotte Convention Center and has a pretty decent draw. Since Charlotte is such a hot spot for hipsters and the like, it isn't a huge surprise that there's a relatively successful convention that calls Charlotte home. When you're not taking in the sights and people watching, you can hang out at the convention and have a chance to brush elbows with professionals in the comic book world.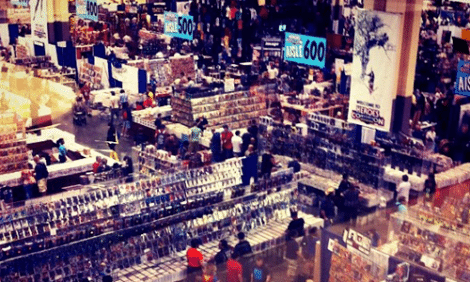 You're probably not going to find a lot of television shows and movies strutting their stuff, but in exchange you'll get a smaller venue with a chance to relate to a lot of people who love what you do. Bigger is not always better. This convention generally takes place sometime in June.
4. Baltimore Comic Con
Baltimore is a well known east coast city and boasts a pretty awesome convention. Declared to be "America's Greatest Comic Book Convention," it definitely provides a smaller space to hang out with like minded comic and science fiction fans.
Once again, this is going to be a convention closer to Heroes Con and less like San Diego, but it is still worth seeing. If you like some of the harder "geek" things in life, then a smaller convention with a closer knit group of people might be for you. It is also great to start your convention journey with small conventions, as they can give you a good taste for what the big leagues are like. Check out Baltimore Comic Con in September and test your convention skills in case you manage to get the coveted San Diego Comic Con passes one day.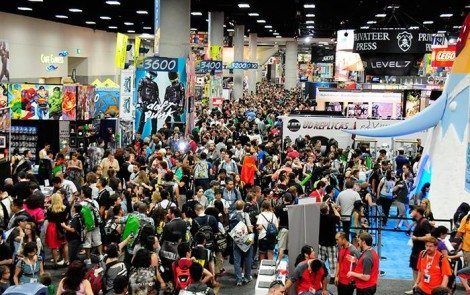 In the end, hopefully this list provides some San Diego Comic Con alternatives. Unfortunately, there is nothing will ever quite compare to the experience you'll have in San Diego, so if you're ever able to get badges, do it, and go. It is worth going at least once, if only to experience the sheer madness that is 130,000 people invading San Diego, California for a four day convention (plus preview night!). If you're like me and didn't luck out this year, be open to the smaller cons in your area because often times they can be just as rewarding.