The holidays mean something different for everyone, but to me, they mean music (among other things). I have the luxury to listen to all the albums from the year that have been building up, leisurely browse for vinyl, share my new favorite musical discoveries with my cousins, maybe write a song or two… it's the most wonderful time of the year
Even if you're not a big music fan, this guide should have a few items that you'll enjoy, and everything here should be perfect for the audiophile in your life. The categories here should indicate that these gifts are catered to all levels of musical enjoyment. Nothing brings us together like music, so here's your chance to feel that Christmas warmth through the universal language. And remember to sing lots of Christmas carols.
For Casual Listeners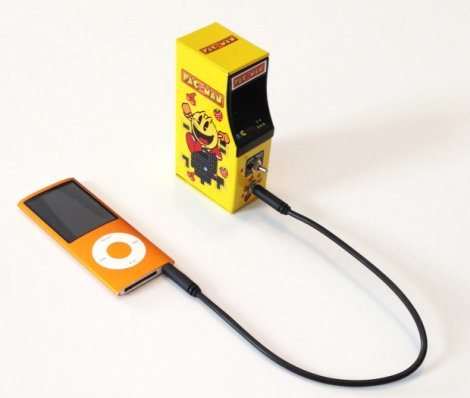 Ampoids Portable MP3 Amp and Speaker Pacman – $35
Hate the terrible audio quality on your phone's speaker? Want to show off your nerdy flair while you listen to music? This speaker not only delivers high-quality audio for its extremely portable size, but is also shaped and decorated like a classic Pac-Man arcade machine. If you read Nerdophiles, chances are you're the perfect audience for something like this.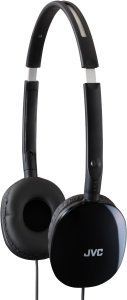 JVC HAS160B FLATS Lightweight Headband Headphones – $13.62
I find it remarkable that, in this day and age, some people still listen to music exclusively on their free iPod headphones, which feel like rocks shoved in your ears and sound like the music's coming through a meat grinder. These JVC headphones are perfect for the friend who wouldn't necessarily rock a $100+ pair of headphones, but still want a little something more out of their music. They're fairly comfortable and surprisingly durable, but moreover, the sound quality is fantastic for the price. Even audiophiles might want a pair so they can leave their expensive pair at home and take these on the go.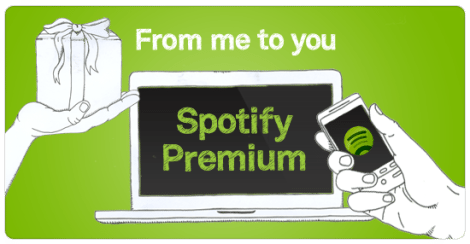 Spotify Premium Subscription – from $9.99
Like it or not, Spotify has become one of the primary ways that people listen to music – it's cheaper than iTunes, more adaptable than Pandora, more reliable than Grooveshark, and better in pretty much every way to buying CDs. All of this for one thing in return: an advertisement or two every few songs, but if you use Spotify, you know these spots quickly become obnoxious. Once you go Premium, you'll never be able to go back, so this year give the gift of ad-free listening.
For Serious Music Fans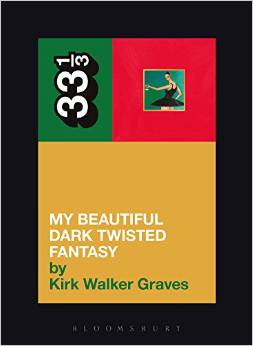 33 1/3 Series – from $11.21
Odds are pretty good that there's a 33 1/3 book about your favorite album. Each book in the series takes a pivotal album from music history and explores it in-depth. This year saw the edition of the likes of Definitely Maybe by Oasis, My Beautiful Dark Twisted Fantasy by Kanye West, The Grey Album by Danger Mouse, Smile by The Beach Boys, and more. Each book has a different author, which means they vary rather dramatically in terms of style and structure as well as quality, but generally if you love the album, you'll love the book.
Audio-Technica ATH-M50x Professional Studio Monitor Headphones – from $167
My personal headphones of choice, and I give them my highest recommendation. They're extremely comfortable, they're noticeably durable, the sound quality is immaculate, and the cord is long enough that I can brush my teeth with them on while they're plugged into my computer at my desk. There's really no reason to spend more than this on a pair of headphones and you can't do better for this price – though if you're willing to drop an extra $20, the pair with a natural leather finish looks stylish as hell.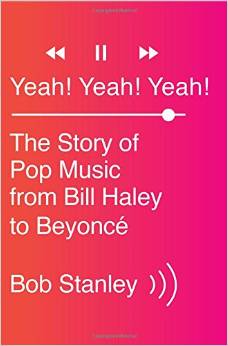 Yeah! Yeah! Yeah!: The Story of Pop Music from Bill Haley to Beyoncé by Bob Stanley – $21.43
Music doesn't exist in a vacuum – every song led to another song, every Beatles led to Pink Floyd led to Rush led to Tame Impala, every stage in music history has influenced the next significantly. In Yeah! Yeah! Yeah!, Bob Stanley takes you on that journey, starting from the invention of rock and roll in the '50s and leading all the way to present day. If you want to know about music history, this is a must-read.
For Hardcore Audiophiles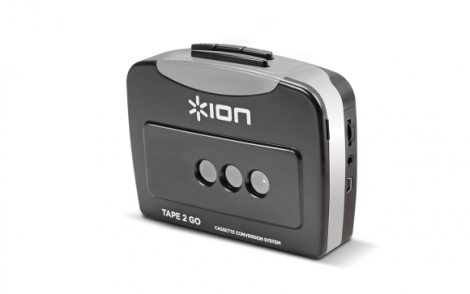 Tape 2 Go Digital Conversion Cassette Player – $19.99
You can already put your CDs on your computer, and maybe you have a record player that converts to digital too, but do you still have all your old cassette tapes for some ungodly reason? Well now you can have those tunes in all their nostalgic glory right on your computer. The Tape 2 Go device easily converts old tapes to MP3s.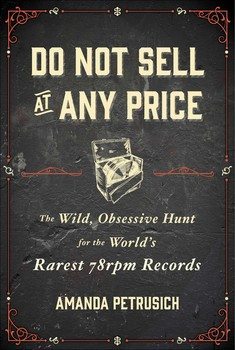 Do Not Sell At Any Price: The Wild, Obsessive Hunt for the World's Rarest 78rpm Records by Amanda Petrusich – $25
This is about at niche as music books get, but those who fall into that niche will love it. Finding rare vinyl is a fun little adventure for some, a competitive sport for others and a life pursuit for a few, and you can imagine how difficult it gets to find the rarest stuff out there. Amanda Petrusich sets out to do exactly that, and she records her whole journey along the way.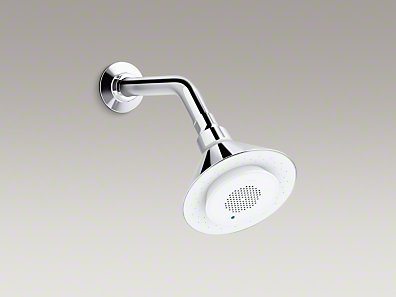 MoxieⓇ Showerhead + Wireless Speaker – $199
Yes, it's stupid, but there's sort of a reason it exists! Listening to music in the shower is an important start to your day, but no one has a full-on speaker system set up in their bathroom, and steam can damage your laptop if you have it near a hot shower. This showerhead has its own speaker built in, so you can enjoy high fidelity tunes while you save water on these eco-efficient nozzles. The price is pretty outrageous, but if you're already thinking about buying a showerhead that plays music, you're probably not too worried about the price.
For Vinyl Junkies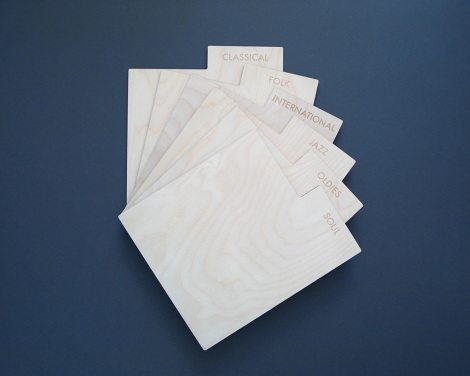 Kate Koeppel Record Dividers – from $70
Anyone who puts the time and money into seriously collecting vinyl also probably feels rather strongly about the way their collection looks. Shelves or boxes? Alphabetical or by genre? These wood dividers will not only make your collection look far classier than anyone else's on the block, but they'll make it easy to find your favorites and keep everything organized. Granted, the price is rather steep, but you get what you pay for and the quality definitely shows.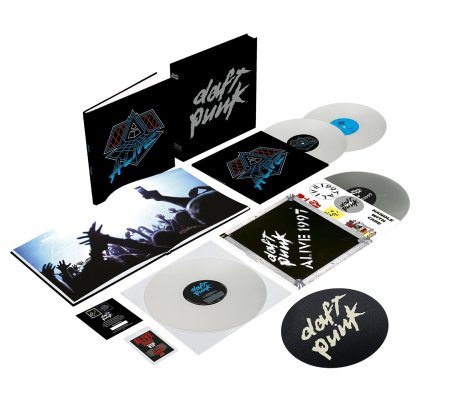 Daft Punk Alive 1997 + Alive 2007 (Box Set)
Daft Punk came back in a big way last year with Random Access Memories, which makes this the perfect time for them to re-release their classic 2007 live album Alive 2007. It's already a fantastic performance which distinctly transforms their seminal album Discovery into a memorable and infinitely danceable experience, but this special edition also comes with a limited edition reprinting of Alive 1997, which has never before been released on vinyl.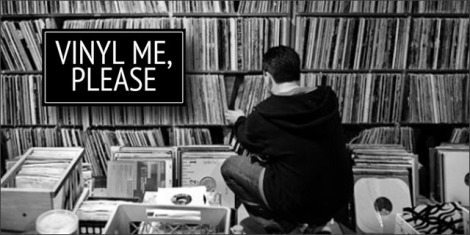 Vinyl Me, Please – from $75
Vinyl Me, Please is a new subscription-based service that delivers new, professionally-curated vinyl records to your door every month. So far the records have included some of the best indie releases of 2014, like The War On Drugs' Lost in the Dream, Sylvan Esso's self-titled debut, and Perfume Genius' Too Bright, as well as time-honored classics like Madvillain's Madvillainy. You do have to request an invite, as they've only got a limited number of records they can send out every month, and the subscriptions can get rather pricey, but a vinyl fan couldn't ask for anything better for Christmas.
For Music Creators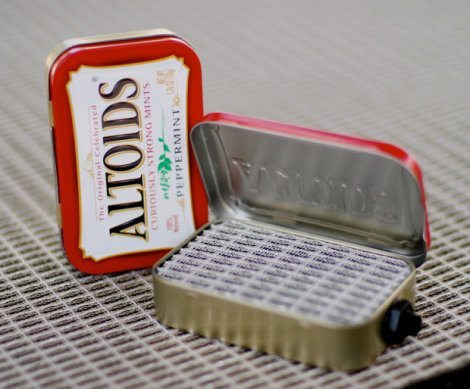 Ampoids guitar amplifiers – $30
It's tough lugging an electric guitar amp around with you wherever you go, but that doesn't mean you have to stick to acoustic. Reverb's Ampoids are miniature amplifiers built right inside recycled Altoid containers. Not only are these amps affordable and extremely portable, but they look stylish as hell too. As a guitar player myself, this might be near the top of my wishlist.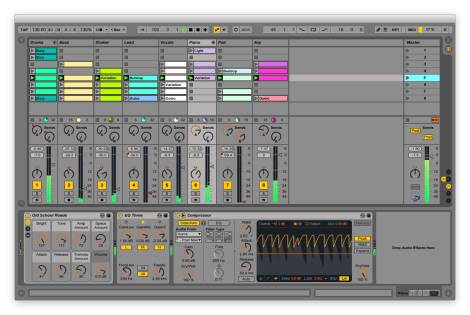 Ableton Live 9 Lite – $79
Ableton is one of the top music production tools on the market, used by everyone from aspiring amateurs to stars like Deadmau5 and M83. The Lite version already provides most of the features that an aspiring producer could hope to use, and right now it's on sale for only $79. The other versions might have more features, but this one's perfect for beginners.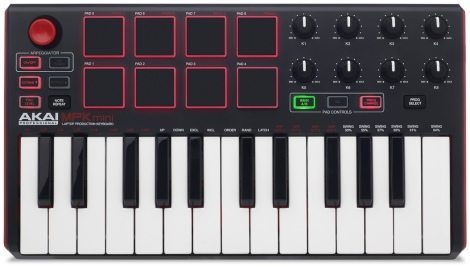 Akai Professional MPK Mini Mk2 – $99.99
Once again, this midi-keyboard isn't the most advanced piece of technology on the market if you plan to take production seriously, but it's plenty to get you started. The two-octave range gives enough space to play most melodies while keeping the device compact, and it also has the functionality for basic mixing, sampling and looping. Usually this keyboard sells for $200, but if you buy it this week it'll only cost $99.99.