It can be hard to find the right gift for someone at Christmas. It can be even harder if you're buying for a friend, significant other, relative, or child who is into things that you don't understand at all. Every year there are a lot of folks out there who are faced with a great challenge: buying gifts for the nerds, the geeks, the gamers, and pop culture fanatics in their lives. If you're not interested in the same things it's hard to imagine what you could get for them that they would love.
I know what it's like because I am that nerdy, geeky gamer/fangirl whose family struggles each year to shop for and I know how hard it is sometimes. (Trust me, my mom has told me!)
So I wanted to take a moment and make a few suggestions on great gifts that won't break the bank but will hopefully leave your nerd/geek/fangirl/fanboy/gamer, etc. with a smile on their face.
This isn't an all inclusive list. These are just some of my ideas. If you read through this and have any other suggestions, leave them in the comments! I am absolutely sure that the people who are browsing this list for ideas will appreciate it!
So, let's get started!
Simple, Fun Gifts
You don't have to break the bank to give your nerdy, geeky friends or loved ones an awesome gift. You might already have another, less nerdy gift in mind. That's perfectly cool. But what you can do is pick up a little something else to throw in with it. My mom doesn't get the nerdy thing at all. She just doesn't. And that's fine. Every year at Christmas when I was a kid she did her absolute best to show how much she cared by throwing in a few littler nerdy things. It was an amazing gesture – especially for a kid like me who was obsessed with Star Wars and comics and was constantly the odd kid out in school. It's a gesture you can  make by checking out some of these gifts and maybe including them in your holiday gifting.

Funko POP! Figures
These are honestly some of my favorite things in the world. Funko makes little figures – which are sometimes also bobble heads – for a wide variety of movies, television shows, video games, a small spattering of books, and even athletes and sports teams. They are cute, unobtrusive figures that can go just about anywhere. They can serve as flare for someone's desk at work or at home and look great on bookshelves. Usually around just $10 they are an inexpensive way to recognize someone's nerdier pursuits.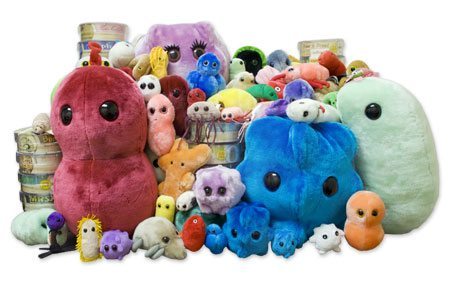 GIANTmicrobes, Particle Zoo, and I Heart Guts
Have any scientists or buddy scientists to shop for? These companies offer some great gift options. GIANTmicrobes is a line of microscopic viruses and other biological bits and such. The have everything from a little stuffed ebola virus to the chicken pox, white and red blood cells, sperm, HIV, herpes, and the common cold. They're adorable and cheap. Like the Particle Zoo – which features sub atomic particles like the freakin' adorable Higgs Boson, glueball, and neutrinos – are about $10 to $15 (unless you want the actually GIANT microbes which are a bit more). I Heart Guts offers stuffed versions of various organs – including hearts, brains, kidneys, thyroids and more. They are a little pricier at around $25 but adorable and like the GIANTmicrobes they come with little info about your particular plushie and what it is and does in real life. (They are great gifts for people with chronic medical conditions and a sense of humor, too! I have a platelet and love it to death.)
Image Comics
We're big fans of Image comics here at Nerdophiles and with good reason. They create some fantastic creator-owned comics. But the reason they are on this list is because they make a particular effort to bring in new readers by selling most of their first volumes for $9.99 MRSP. That means that on Amazon you can usually get them for between $6 and $8 dollars each. Some good recommendations include: Saga, Black Science, Five Ghosts, Chew, Peter Panzerfaust, Ghosted, Sex Criminals, Southern Bastards, and pretty much anything else they've ever published. Seriously. Their stuff is great. You'll find something for the nerd in your life to love!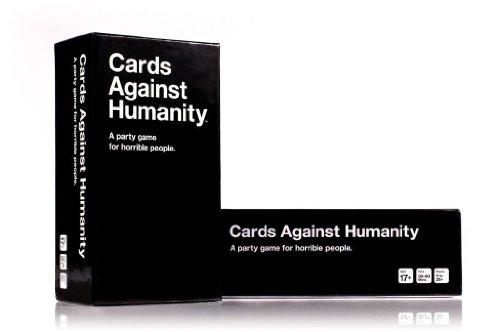 Cards Against Humanity
Basically Apples to Apples for assholes, Cards Against Humanity is a great game to play that's not necessarily just for the nerds among us. It's fun for anyone. While the main game can be printed for free from the Cards Against Humanity website it's worth the $25 to get a professionally printed, retail set. Plus it's the only way to get the official expansion packs! (They are only printed for retail and haven't been officially released as a print-and-play set.)
What If?: Serious Scientific Answers to Absurd Hypothetical Questions by Randall Munroe
If you're buying for a self-proclaimed nerd or geek, they have probably heard of the webcomic xkcd. You have probably heard of xkcd. What If? is a book compiled by Randall Munroe – the guy behind xkcd – full of crazy hypotheticals and his scientific explanations for what would happen next. From what would happen if everyone on Earth got together and decided to jump at the same time, to whether or not you could live on an asteroid of your very own like the Little Prince, there are great explanations and great xkcd-style illustrations to go with everything. It's a fun, easy read that even those science buffs without a lick of science education will absolutely love.
Gift Cards
I understand that some people are opposed to giving away gift cards at Christmas. Some people want their presents to have an emotional depth and gift cards just seem like an easy way out of trying to really think about what a person would like. But hear me out here. Gift cards are a great gift – especially for someone in your life whose interests may not line up with your own.
If you're worried that a gift card lacks a personal touch, dress it up a bit! Include it with something else  like some of the smaller gifts listed above – like a Funko POP! figure, small trinket, plushie, keychain, etc. – that you know someone will like. You still get to give them something physical but you also give them the freedom to follow their interests. For people who may be the only self-proclaimed nerds or geeks in their families, just the validation you give them by gifting them something related to those interests can go a long way.
Some ideas for gift cards:
Gaming Services
Steam, Nintendo eShop, PSN, or XBox Live
Specialty Stores
Think Geek, GameStop, Best Buy
Easy Favorites
Amazon, iTunes, Movie Theatres
Just make sure you know what consoles and devices they own before you go buy things for gaming services!
Subscription Services & Subscription Boxes
These days it feels like almost everyone has Netflix. But Netflix isn't the only subscription service out there. You can subscribe to a service that provides you with just about anything these days. You can instantly access movies, television, comics, and music. You can also get food, pet supplies, nerdy mystery boxes, and more mailed right to your door. We live in a world where instant gratification is a big deal, so services like Netflix, Marvel Unlimited, and premium memberships to music streaming sites are great gift options. There's also the excitement that comes with knowing each month that you're going to get a little special surprise treat. Below we've made some recommendations on the best subscription services and subscription boxes to gift this holiday season.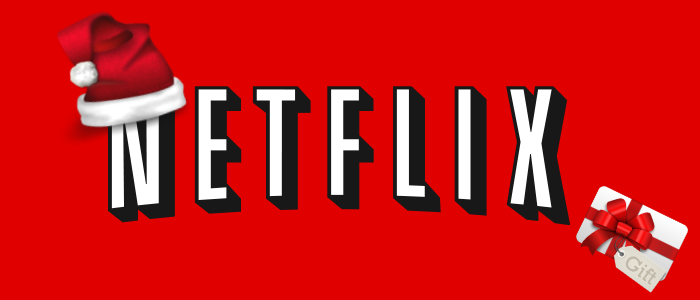 Netflix and Hulu Plus
Okay, so, Netflix and Hulu probably need no explanation. Both are online streaming services that you don't need to be a nerd to enjoy. Netflix has proven that they are an entertainment powerhouse to be reckoned with after the success of Orange is the New Black and House of Cards. It's a great service and one that I will forever recommend. Even if your friend of loved one has an account and active subscription, gifting sometime gives them the chance to spend that money elsewhere. While Netflix is great for people who like to sit down and binge watch, Hulu is great for those folks who want to keep up with their shows but maybe don't have a DVR or on-demand options, as a wide variety of currently airing shows can be accessed within a week of airing. And with Hulu Plus you get greater access to content, as well as the option to stream video via your various devices in HD.
Marvel Unlimited
I am a new Marvel Unlimited subscriber but from the very first moment I bit the bullet I have been in love with this service. Basically, for a monthly fee of $9.99 or an annual fee of $69 or $99 (depending on the perks you want) you get access to over 15,000 back issues from Marvel, spanning decades. There are tons of amazing, highly recommended series available in full on the service and current on-going series are released with an approximate six month delay. This is a great option for long time comic fans as well as people who want to get into comics but aren't sure where to start. Comics are expensive! But Marvel Unlimited is more than worth the bang for the buck and if you don't like a particular series? It's okay! You didn't just drop $20 on a book you hate. You can pick up another one seconds later. It's great for discovering new favorites and catching up on old ones.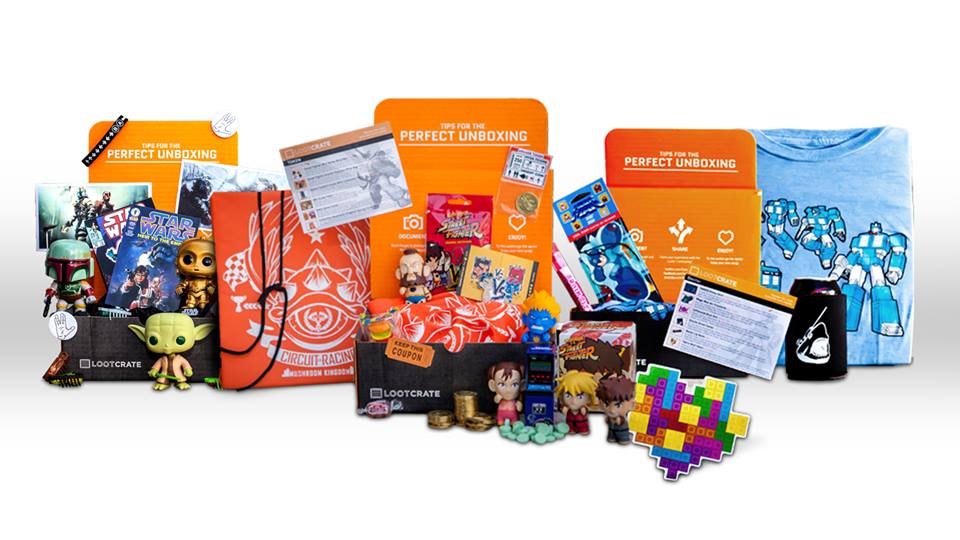 Loot Crate
The cheapest and often the most well thought out subscription box of all the many subscription boxes out there, Loot Crate delivers a package straight to your door each month. They have a theme that they announce ahead of time with a fun video and all kinds of graphics. This is one of the reasons I love Loot Crate so much – they put a lot of thought into the themes of their boxes and they often team up with popular companies to create exclusive items. Nerd Block and it's subsidiary boxes are great, as is Hero Crate – but it's not as easy to gift those boxes. Loot Crate makes it easy with a simple gifting option. Loot Crate ships internationally, too!
Graze and Love With Food
Some people are foodies. Some nerds are foodies. Some nerds are adventurous in their snacking, or at the very least want to try new things because they need some variety. Each box is affordable – Graze is just $6.99 a month and Love With Food is $10 – and healthy. I've subscribed to both to try them out in the past and Graze is certainly more customizable, but the Love With Food stuff is a great value, too.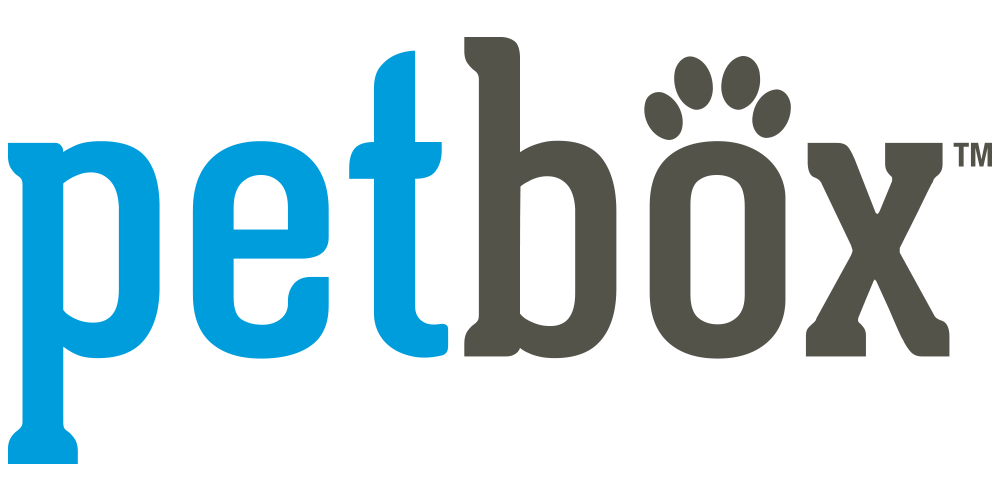 Petbox, Barkbox, or KitNipBox
Know someone who is obsessed with their pets? Of course you do. We all do. Or, rather, we're likely the people obssessed with our own pets. I know that's me. Petbox, Barkbox, KitNipBox, and others have come out of the woodwork to fill the subscription box need for pets. Sending a wide variety of treats and toys – mostly just for cats and dogs – any one of these boxes would be a good fit for a pet loving nerd. Search around online and you can find plenty of discount codes floating around for each one to make your subscription – or your gift subscription – cheaper. For example: PetBox has a Groupon Deal going on right now where you can get subscriptions for 40% off a Deluxe subscription of up to six months!
Useful Gadgets
If you're willing to spend a little bit more money, there are some pretty useful gadgets out there that you could get for your nerdy or geeky loved one that also appeal to a large variety of people. Organized from cheapest to most expensive, these are some great gift ideas and I've offered an explanation as to why they'd be great for your nerdy giftee.
Chromecast
Chances are that if you know someone who is into video games and spending time on Reddit, they are streaming media in some way, shape, or form. They are pretty much guaranteed to have a Netflix account. They probably watch a lot of YouTube videos. But, honestly, most of that can be said of all of us. Instead of being stuck watching on the computer or on a table, Chromecast lets you plug in a little Wi-Fi enabled stick into the back of your HD TV and access all of that online content through your TV. If you don't have a smart TV, you basically do after hooking up Chromecast. You can watch YouTube videos, stream Twitch feeds, watch your VUDU library, and more through the apps. And, at $35, it's a very cheap tech savvy gift.
Kindle
When it comes to the Kindle, I prefer the classic e-ink devices. Yeah, you can get the fancy Kindle Fire (and they are cool and totally worth getting), but if I'm going to read on a device, I'm going to be honest: I want it for reading and only reading. I don't want to get distracted. I want to sit down with a book and immerse myself. For $79 you can give someone that experience. Or, if you want to spend a bit more, you can augment it by getting them a Kindle Paperwhite for $119 or a Kindle Voyage for $219. Either way, if you've got a reader in the family and they don't have one already, it might be time to bring them in to the digital age with a Kindle of some sort.
Kindle Fire HD
If you want to do more than just read books on your device, the Kindle Fire HD is perfect. It's everything you could ever want in a discount tablet. For just $99 you get amazing functionality and access to just about any app you could want. No, it's not an iPad. No, it's not some fancy laptop-tablet combo. It is a simple, easy-to-use device that gives you the basics which, really, are all you'll need. You can stream Netflix, utilize gaming apps to use it as a cheap second screen device, answer emails, and do a lot of things that you don't need to spend $400 on an iPad to do. It's a great, handy little device that would make a great gift. It's even great for parents who aren't that tech savvy. (I should know since I got my parents one last year!)
3DS/2DS
One word: Pokemon. No, I'm kidding. Pokemon isn't the only reason that you should consider getting someone a 3DS/2DS – but it is a really good reason. I'm recommending the 3DS/2Ds equally here. While I was skeptical about the 2DS design, it turns out that it's actually pretty comfortable and a lot of people out there like it. I mean, for $120 new or $95 refurbished from Nintendo it's hard not to like, right? The 3DS/2DS have an amazing selection of games that are great for any sort of gamer, but particularly for more casual gamers. It's a great device to have around when you just want to sit down and have some fun playing the latest Pokemon or Mario platformer. But it's also a device that lets you sit down and really get immersed in it's more time consuming RPGs. If you want to give someone something fun that they can definitely find a reason to use and love, this isn't a bad choice.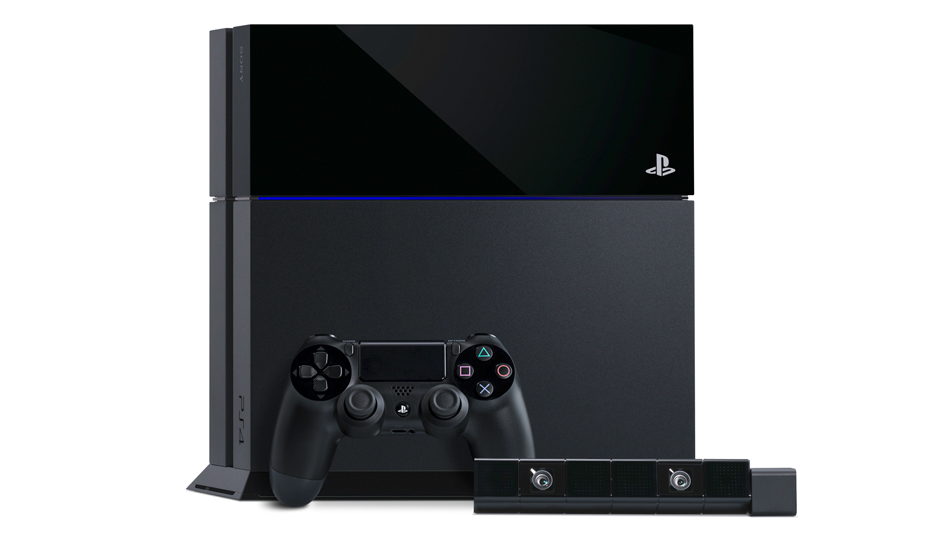 PS4
All right, so, this is the most expensive gift on this list. If you're looking to go big and make someone particularly happy, this would be my recommendation. I'm a huge fan of the PS4 and I've had mine since launch. So, yes, I might be a little bit biased. But it's a great device. If the person you're buying for isn't particularly set on either an XBox One or a PS4 and has little allegiance to either platform's exclusives (I know some people live and die by Halo) then the PS4 is a great pick. It's a formidable gaming device with some great games and great exclusives for adventure fans who aren't necessarily into first person shooters. Infamous: Second Son is an amazing game and the fourth Uncharted game should be coming out in the not so distant future. Plus, you can't beat PS+ as an online gaming service. $50 a year for free games each month across all three of Sony's major consoles? Count me in. Plus there's the added bonus of it's blu-ray capabilities. Definitely find out whether or not the person you want is pro-Sony or pro-Microsoft, but if it's up in the air this is my choice.
And that, folks, is my list of awesome gifts you could give to the nerdier, geekier friends and family members in your lives. Most of them – with the exception of the very last one because I couldn't help but put it in – are affordable (and dare I say cheap in some cases) ways to show how much you appreciate someone this holiday season while validating the interests you may not entirely share.
Or maybe you do share them! Which is great! And hopefully this gift guide was helpful to you, too!
If it wasn't – or even if it was – chime in with your own ideas below!