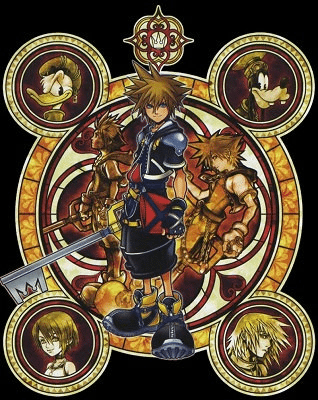 Cross stitching has really been popping up on my radar recently, and I thought some of you guys might enjoy this! It would be awesome to create your own stitched Kingdom Hearts memorabilia! This particular item is just for the cross stitch chart, while if you go here you can get the entire kit for a much higher price. Apparently this pattern uses forty-nine colors and will come in 24″ x 29.71″ format. This store really likes custom orders, so give them a challenge! If you would prefer a cross stitch chart for a different Kingdom Hearts artwork, ask the seller!
If you decide to buy this pattern, it is $6. This is a digital download item, so there is no shipping! Yay! This would be really thoughtful gift the the Kingdom Hearts lover in your life!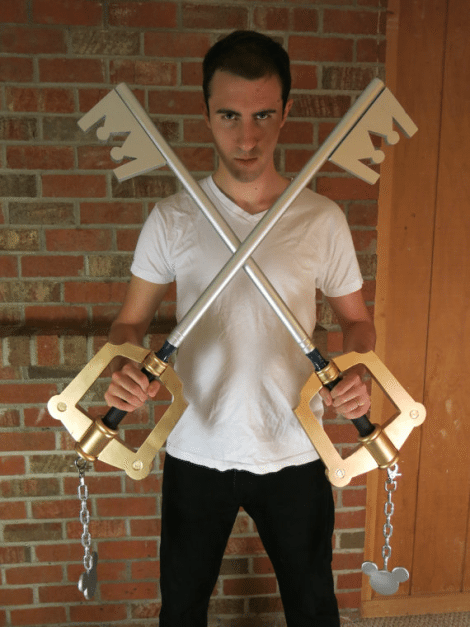 You can now own an original style keyblade! These are made from wood, metal, and leather. This bad boy is three feet long, not including the real metal clip attached to it. All together it is four feet in length! As with all handmade items, expect a wait time for these as they are made to order. It takes six weeks to pop one of these out, so that's six weeks before it is sent to you. You can ask for a rush order, but expect that to cost a little extra. If you have a specific keyblade in mind, contact the seller! They may be able to fulfill your request.
If you want the standard, non-rushed shipping time you're looking at $150 for a keyblade. If you want it rushed in two weeks the price bumps up to $180 before shipping. Shipping in the United States is $30 (those blades are made from heavier materials), and anywhere else it is $70. I would highly recommend adding these to your Kingdom Hearts cosplay.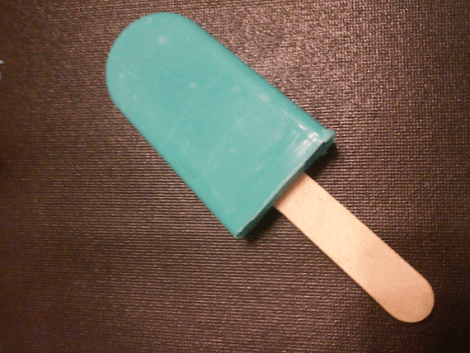 Let me start this off by saying you can also get Paopu fruit candy here from the same seller. AWW YEAH! …I love chocolate. This amazing ice cream themed chocolate is made from chocolate and sea salt. The seller states that these are great props at conventions, and I would be hard pressed to disagree. These chocolates won't melt while your walking around, and supposedly taste really good as well!
These come in packs of three for $10, and the only downside is they are only shipped within the United States. Shipping is $5.50, and these would be great to try out!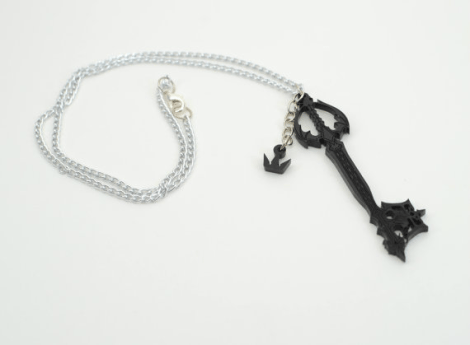 You can now wear your own mini Oblivion style keyblade! The necklace seen above is supposedly nickel free, which is nice, and includes a twenty-four inch aluminum chain. The seller also accepts custom orders, so if you would prefer the Pumpkinhead style or Lionheart just ask to see if they can do it! Nothing gained if you don't at least ask. This necklace looks really nice and when zoomed in you can see all the detailed lines that are in this piece. It is really terrific.
Expect this necklace to cost $14 before shipping and $4 for shipping in the U.S. For everywhere else, shipping is $10.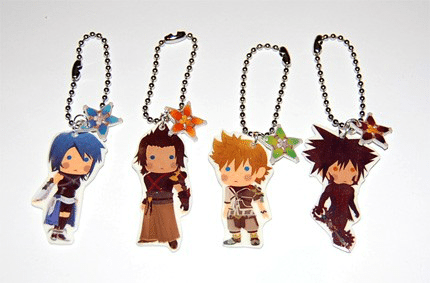 Check out the chibi Aqua and Ven! You can choose to get Aqua, Terra, Ventus, or Vanitas. For a bit more money you can get all four. This is another shop that offers custom orders, so if you would prefer Riku or Lea(!) send them a message and find out if it's doable! Each one comes with a special paopu fruit charm, which gives these little charms the extra pop that they need. They are 4.5 centimeters in length and supposedly if you order all of them you get a special deal on the price and shipping, which you may need to ask them about.
Each individual one of these is $5, but to get all of them is $24.50. I tried seeing if shipping changes if you get all of them and the answer is no. Shipping is just under $7 no matter where you live.
Would you order any of these items? Tell us in the comments!