As many people are still scrambling to pick up a new next generation console for the holidays this season, thankfully there will be no new consoles released anytime soon. This leaves plenty of time for gamers to take a good look at some of the best games from the past year or two.  Whether you are looking to pick up a game for yourself or as a gift for others this holiday season, here are some of our suggestions.
For the adventurers at heart:
Dragon Age: Inquisition
Platforms:  Xbox One, Xbox 360, PlayStation 4, PlayStation 3, PC
If you have a lot of time to kill over the holidays this year (say, you're stuck at grandma's house for a couple of weeks), there is no better game to play than Dragon Age: Inquisition to pass the time. Prepare to become lost in over 50+ hours of gameplay and exploration in an immersive open world that rivals even the world of Skyrim. Inquisition is chock-full of exploring, crafting, questing, and the fan favorite, dragon slaying. If you or someone you know enjoys playing role-playing games, I would highly suggest picking this up over the holidays. In Inquisition, you have the ability to choose your own race (Human, Elf, Dwarf, or Qunari) and class (warrior, mage, or rogue) and, using the game's advanced character customization, create a detailed unique looking character. While it is marketed as a sequel to Dragon Age: Origins and Dragon Age II, I believe Inquisition can be played as a stand-alone title.
Far Cry 4
Platforms: PC, PS3, PS4, Xbox 360, Xbox One
Far Cry 4, also a relatively new release, catapults you into the exotic war ravaged country of Kyrat, which looks very similar to India and the Himalayas. Prepare to call lumbering elephants to your aide and trek through pristine untouched forests. While Far Cry 4 is pretty similar to the previous Far Cry installment, Far Cry 3, it delivers on so many more levels, by upgrading stellar graphics and taking the gameplay to a whole new level. You may find there is actually too much to do in this game, including hunting animals, searching for loot and collectibles, assassinating bad guys, or leading hostile takeovers. Far Cry 4 ultimately has a little bit of everything for gamers.
Assassin's Creed Black Flag
Platforms: PS3, Xbox, Xbox One, PS4, PC
You may be wondering why Ubisoft's most recent release Assassin's Creed Unity didn't make our list this year. While it is a great game, in my opinion Black Flag still blows Unity out the water. On both new and older generation consoles, Black Flag is more widely available and with Unity currently out in stores, Black Flag has been deeply discounted in many stores, making it even easier and convenient to pick up. In Black Flag, you follow the path of Edward Kenway, a rogue pirate turned assassin and take to the high seas where you are able to explore a vast open world dotted with dozens of islands and archipelagos. Of course, if you choose to forgo the main quest for a bit, you can always spend your time searching for lost and buried treasure, exploring lush rain forests, and conquering naval ships.
For the law-breakers at heart:
Grand Theft Auto V
Platforms: PC, PS3, PS4, Xbox 360, Xbox One
You can still pick up Grand Theft Auto V for older consoles, but for anyone looking for stellar re-mastered graphics and a new first person mode, I would highly advise playing this game on one of the newer consoles. Tread carefully though, as like all Grand Theft Auto games before it, it's rated mature for a reason. In this action-adventure game, you follow the lives of three different criminals and navigate the fictional state of San Andreas by foot, car, plane, boat, and whatever else you can get your hands on. While it's a slightly older release, demand has not dwindled for this popular award winning rich open world game.
For the kids in our lives (or our hearts):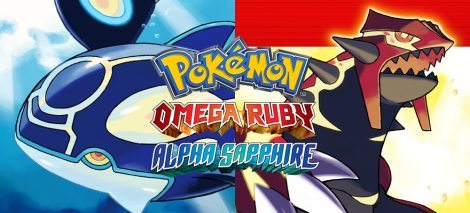 Pokemon Omega Ruby and Alpha Sapphire
Platform: Nintendo 3DS
While these are remakes of previous Pokemon games, their substantial upgrade to 3D is nothing short of impressive. Omega and Alpha give players a fresh take and more freedom than ever before to take to the land, seas, and skies to become the greatest Pokemon trainer man has ever known. While both Omega Ruby and Alpha Sapphire are different games, there are only minor differences separating the two, including the addition of different legendary Pokemon. Whether you're a child, or an adult, like me, who happens to be a child at heart, these games are worth playing and prepare to once more become addicted to the nostalgia from your childhood.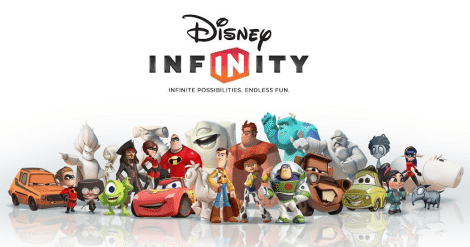 Disney Infinity
Platforms: Nintendo 3DS, PlayStation 3, Wii, Wii U, Xbox 360, PC
I personally have never played Disney Infinity, but from the looks and ingenuity of it, I am seriously tempted to pick up a copy. Disney's newest concept is quite ingenious, using small character figurines to bring characters to life within your video game. This action-adventure game includes story-driven gameplay as well as an open world that sounds pretty endless. To top this off, Disney is constantly releasing new characters for purchase and current characters span a wide gambit of Disney franchises, including characters from Frozen, The Incredibles, and the Pirates of the Caribbean franchise.
For the sports fanatics: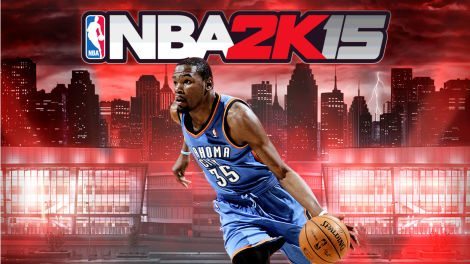 NBA 2K15
Platforms: PC, Xbox One, Xbox 360, PS3, PS4
I braved the masses and visited Best Buy very early on Black Friday this year and the one video game that people kept grabbing up was NBA 2K15. Granted it was on sale, but compared to the other games offered, this was definitely a hot item that people had to get their hands on. I have never really dabbled in sports games, but this basketball simulation game sounds like one you won't want to miss.
For the die hard FPS gamers, who just can't get enough of those shooter games:
Master Chief Halo Collection
Platform: Xbox One
Unfortunately, Nerdophiles currently doesn't have a reviewer for Xbox games, so if there are any Xbox gamers out there, this would be the prime time to join to gang. While I have never personally owned any of the Halo games, I have heard nothing but great reviews from friends for the Halo Master Chief Collection, which includes a collection of the classic remastered first person shooter games. This collection includes the full games Halo: Combat Evolved Anniversary, Halo 2, Halo 3, and Halo 4, as well as multiple player options for many of the games. This would be a great way for for older gamers to re-live their exploits from the previous games with a little upgrade, but it would also be ideal for those looking to find their foothold to begin playing the Halo series. Either way, this is one game collection you don't want to miss.

Call of Duty: Advanced Warfare
Platforms: PC, PS3, PS4, Xbox 360, Xbox One
The newest Call of Duty franchise addition is set in the future, in the year 2054, where you play as Private Jack Mitchell of the United States Marine Corps.  The last COD release, Ghosts, was not widely well received by the public, but Advanced Warfare is generating much better reviews, despite a few small hiccups during its launch. In this first person shooter game, you have an entire arsenal of new advanced weapons to play with as you take on the war against terrorism. Plus Kevin Spacey!