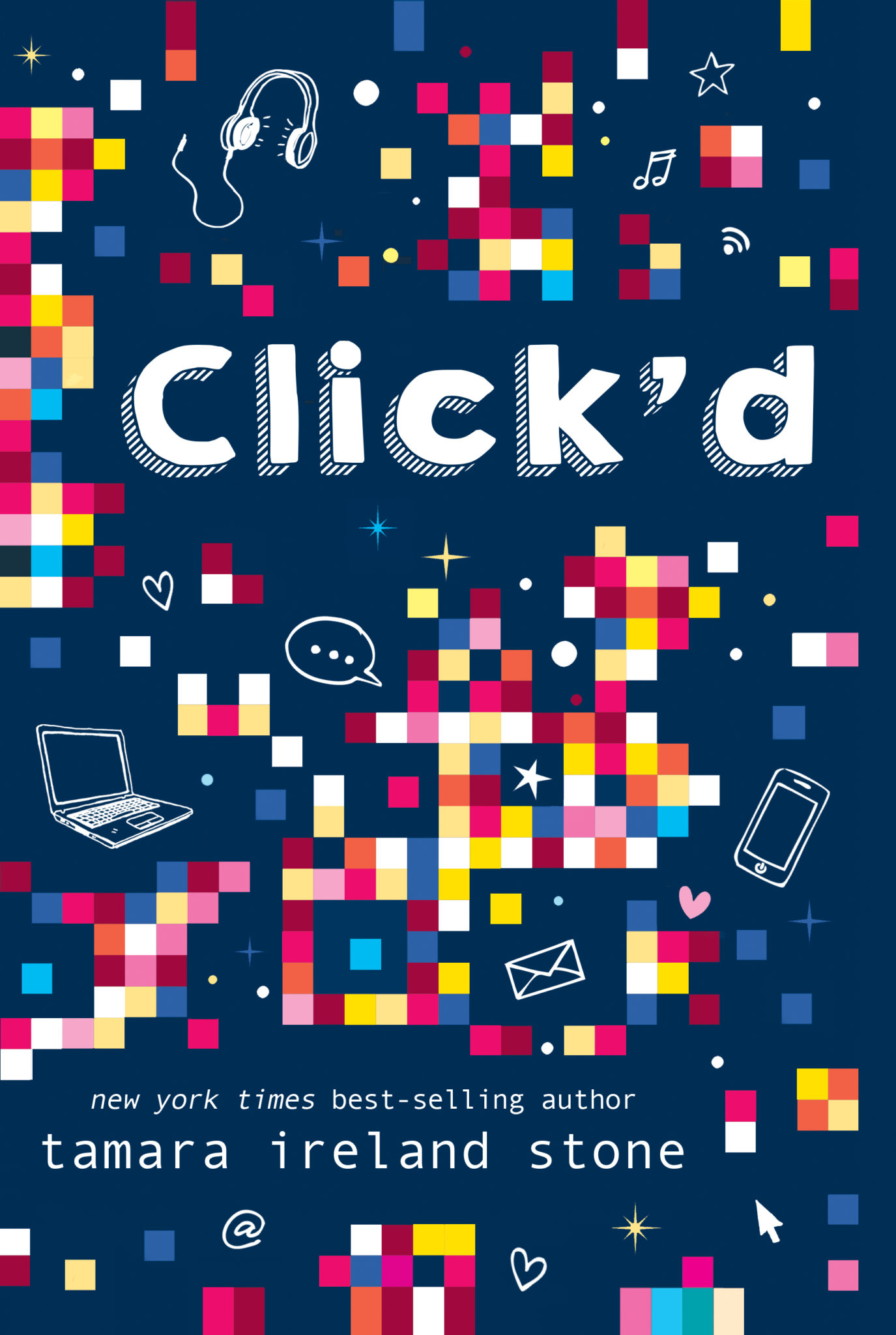 I absolutely loved Tamara Ireland Stone's new middle grade novel, Click'd, which is why I am so excited to give all of you a chance to check it out yourselves. The book is out now in bookstores everywhere and to celebrate we've teamed up with Disney-Hyperion to giveaway a copy of Click'd to some lucky winner out there.
It's such a fun book and if you enjoy empowering middle grade fiction – or have a young reader in your life who does – you'll want to make sure to enter!
Click'd is a really fun book with a great message. It follows an intrepid young coder named Allie Navarro who loves coding, her friends, soccer, and more. After spending a summer at a coding camp for girls she heads home with her new app, Click'd, in tow. The app uses a silly quiz about your likes and dislikes as well as proximity to help people find new friends nearby – people that they would "click" with.
Soon the whole school is playing, but inevitably issues arise with the code and Allie has to balance her relationships, her new found middle school fame, and a race against the clock to fix things. In the end, the book is as much about coding as it is Allie's interpersonal relationships. It asks some great questions and has some awesome teaching moments without coming off as too heavy handed.
At its heart Click'd is an entertaining middle grade story that shows a smart, talented girl embracing her love of computers and coding. It also does a great job of making coding accessible to readers regardless of their prior knowledge. You can read my full review here.
If you want to know more about the book you can read the official synopsis further down on this page – or you can read an except of the book here! You can check out the first two chapters, which gives you a really great idea as to how the rest of the book progresses. And once you do I know you'll want to enter the giveaway!
Giveaway
One winner is going to walk away from this giveaway with their very own copy of Click'd. Not only is it a great book but it's also a great looking book, too. The cover is really cool and the images throughout the book that represent the app's leader boards look great. It's definitely a book you want to read in hardcopy.
The giveaway is sponsored by Disney-Hyperion. They've provided all samples and prizes. Unfortunately, this giveaway is only open to US residents. The giveaway will run from September 18th and end at midnight on September 30th. Enter now while you can!
Click'd Giveaway – Sponsored by Disney-Hyperion!

About the Book
New York Times best-selling author Tamara Ireland Stone combines friendship, coding, and lots of popcorn in her fun and empowering middle-grade debut.
Allie Navarro can't wait to show her best friends the app she built at CodeGirls summer camp. Click'd pairs users based on common interests and sends them on a fun (and occasionally rule-breaking) scavenger hunt to find each other. And it's a hit. By the second day of school, everyone is talking about Click'd.
Watching her app go viral is amazing. Leaderboards are filling up! Everyone's making new friends. And with all the data Allie is collecting, she has an even better shot at beating her archenemy, Nathan, at the upcoming youth coding competition. But when Allie discovers a glitch that threatens to expose everyone's secrets, she has to figure out how to make things right, even if that means sharing the computer lab with Nathan. Can Allie fix her app, stop it from doing any more damage, and win back the friends it hurt—all before she steps on stage to present Click'd to the judges?
About the Author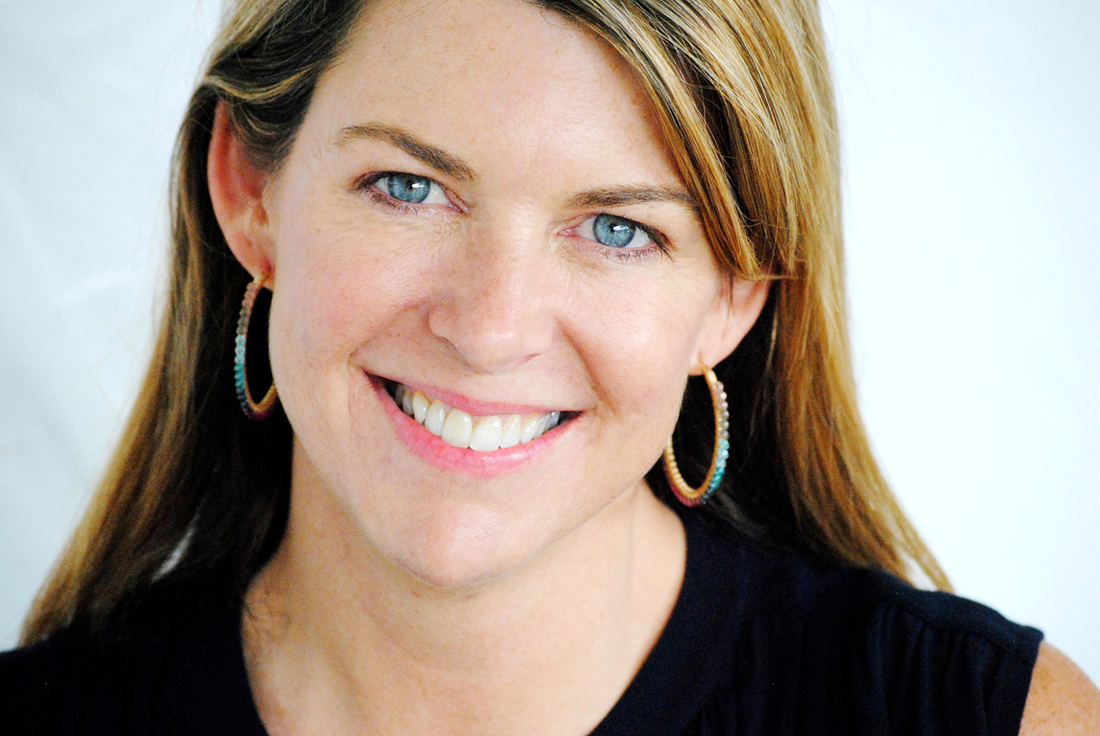 Tamara Ireland Stone (www.TamaraIrelandStone.com) is the author of Time and Time Again, a collection of her two novels Time Between Us and Time After Time, and the New York Times best seller Every Last Word. A Silicon Valley-native, she has worked in the technology industry all her life, first testing Atari game boards in her parents' garage, and later, co-founding a woman-owned marketing strategy firm where she worked with some of the world's largest software companies. She enjoys skiing, hiking, and spending time with her husband and two children. She lives in the San Francisco Bay Area.

ALL SAMPLES AND PRIZING ARE PROVIDED BY DISNEY-HYPERION. NERDOPHILES WAS NOT COMPENSATED FOR OUR PARTICIPATION IN THIS BOOK TOUR. A HARDCOVER COPY OF THE BOOK WAS PROVIDED FOR REVIEW PURPOSES. SEE OUR REVIEW HERE.