[youtube=www.youtube.com/watch?v=mAmYUt1-5Rg]
Sharknado 3: Oh Hell No!
Cast: Ian Ziering, Tara Reid, Cassie Scerbo, Frankie Muniz, David Hasselhoff
Produced By: Dylan Vox
Genres: Disaster, Comedy, Enlightenment

Rating:  ★★★★★
Review Spoilers: Light
Netflix | IMDB
My heart says that I need to give Sharknado 3: Oh Hell No! 5 stars simply on principal. This is a series that from day one has prided itself on being the goofiest thing on television, an inside joke within an inside joke. SyFy has been making disaster films for many years, but this one was of a whole new level.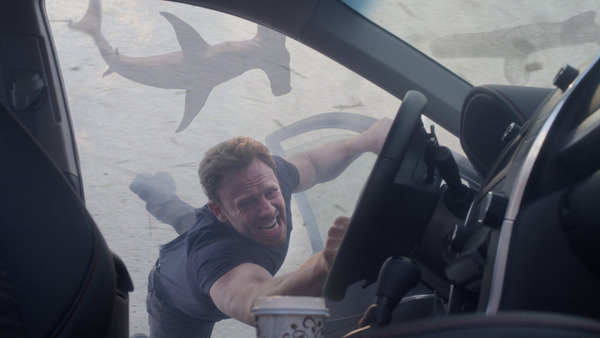 But after last night, I have to say that I was mildly, dare I say it?, let down.  Trust me, it was campy, it was ridiculous, it had everything I could have wanted… but it feel kind of stale by now.
That's not to say I didn't love it. Oh no. The premise was ridiculous, it started with Fin (Ian Ziering) receiving an award from Mark Cuban ("Marcus Robbins") and Ann Coulter ("Sonia Buck"), President and Vice President of the United States. Another sharknado was approaching and using the gold chainsaw gifted to him by the president (our tax dollars at work) him and the president end up Rambo'ing it through the halls of the White House as the sharks come pouring down.
While Fin is in DC though, his wife April (Tara Reid) and daughter Claudia (Ryan Newman) are stuck in Florida where a sharknado like none other is rapidly approaching. Fin has to rush to his wife, who's pregnant with their child, but has to save the world in the meantime.
Cassie Scerbo, who played Nova in the first film, is back though! She's now a Sharknado tracker and is here to help save the day, even if she's still suffering from PTSD, "Post-Traumatic-Shark-Disorder." I did like seeing her and her character again, but it was kind of weird seeing her as a potential love interest to Fin since she ended the first movie dating his son. But it was good to see them circling back to the beginning.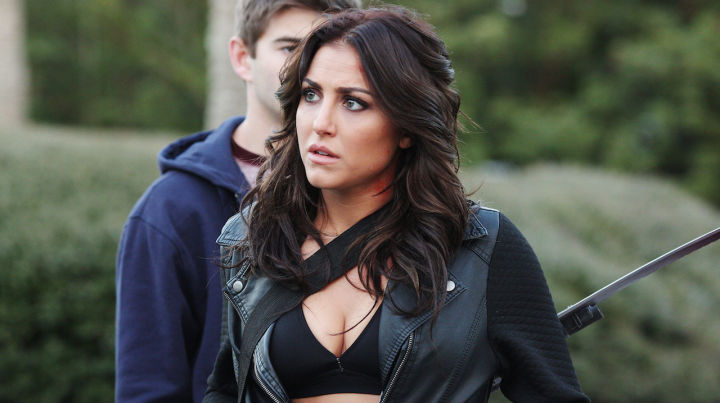 The cameos were what we've come to expect from the series; Lou Ferrigno, Chris Jericho, Jerry Springer, Ray J, Chris Kirkpatrick of N*Sync, and the LEGEND himself George R.R. Martin all show up (and die) through the film and it's basically a cardinal rule of any Sharknado drinking game that you have to drink if you recognize any of the faces on your screen. The partnership between SyFy and NBCUniversal is also pretty heavily on display which slightly detracts from the cheesiness of the film itself – it's almost too much of a product placement cash grab.
I mean, instead of just Matt Lauer and Al Roker popping up, the entire Today Show cast appears, Hoda and Kathy wielding empty wine bottles as the sharks attack.
But in typical Sharknado fashion, the wild stuff happens at the end. Frankie Munoz gets the most dramatic death of the movie, David Hasselhoff appears as Fin's dad ("The Colonel") and drunkenly slurs about how they can save the world, space is involved, chain saws pop up again, and we end the movie on the most intense cliffhanger of my life after we witness the miracle of birth in the most insane manner I couldn't even imagine myself.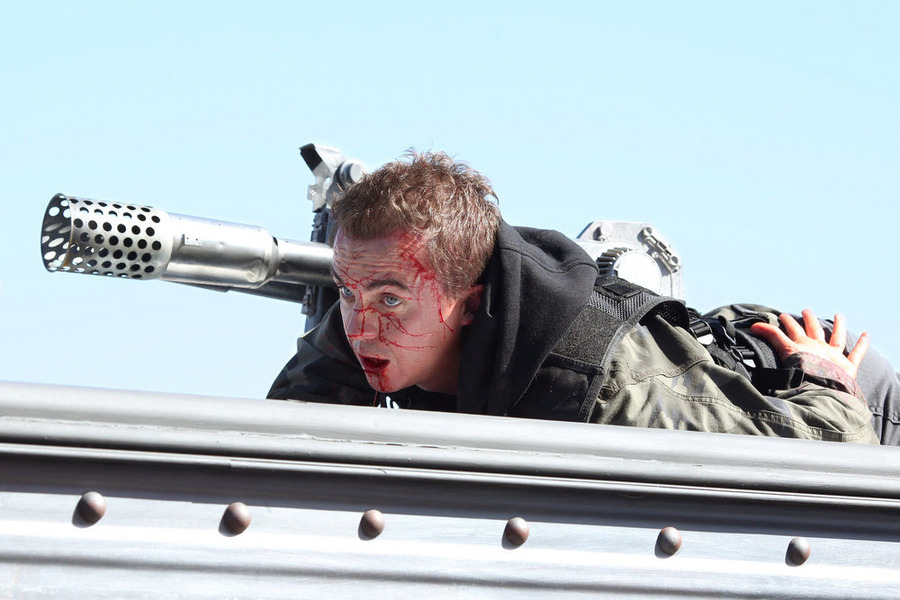 Sharknado 4 has been announced with an audience participation aspect added to it (check out the hashtags surrounding the next installment!) and I'll be waiting eagerly for next year to roll around.
Oh who am I kidding… even if significantly worse in quality than its predecessors, this series will always have my heart and will always be a "★★★★★ out of ★★★★★" for me!
Watch it. Embrace it. Live it.