I am thrilled to be hosting a spot on the LIVE YOUR BEST LIE by Jessie Weaver Blog Tour hosted by Rockstar Book Tours. Check out my post and make sure to enter the giveaway! 
About The Book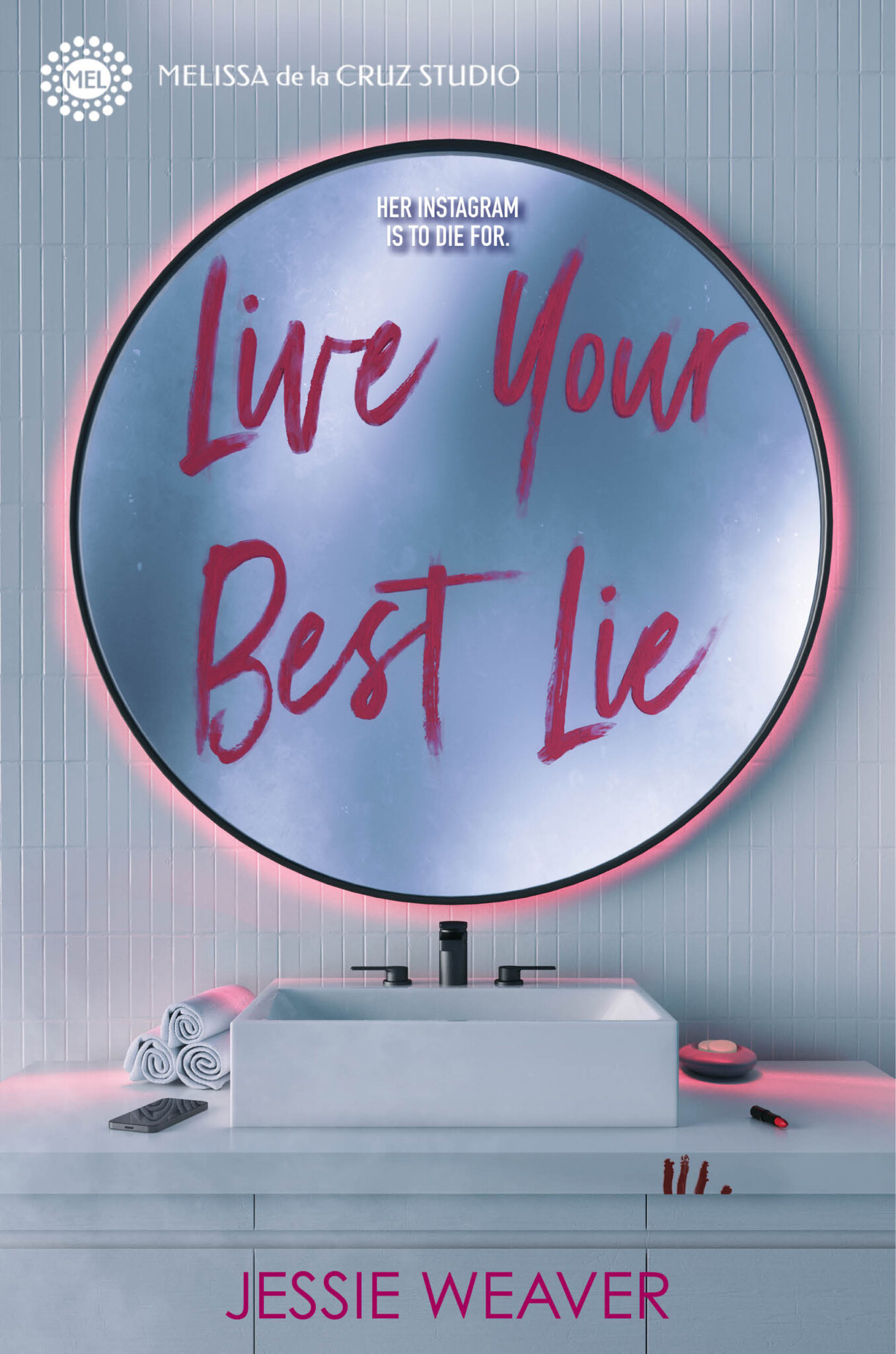 Title: LIVE YOUR BEST LIE (Volume 1) (Like Me Block You)
Author: Jessie Weaver
Pub. Date: January 24, 2023
Publisher: Melissa de la Cruz Studio
Formats: Hardcover, eBook, Audiobook
Pages: 368
Find it: Goodreads, https://books2read.com/LIVE-YOUR-BEST-LIE 
Sometimes the prettiest Instagram feeds mask the darkest, and bloodiest, secrets.
Social media influencer Summer Cartwright leads a very charmed life: millions of followers, the hottest designer and vintage clothes at her fingertips, a newly minted book deal, the coolest friends, and, until recently, the hottest boyfriend at her über-elite prep school. Every moment of her life has been carefully planned and cultivated to complement her "imperfectly perfect" social media persona. She is truly #LivingHerBestLife.
But when Summer goes missing during her annual Halloween party and then an unscheduled post appears on her feed stating that she'll be dead within the next five minutes, those closest to Summer know something isn't quite right―or on-brand. Grace, Summer's camera-shy best friend; Adam, Summer's gamer ex-boyfriend; Laney, Summer's moody camp roommate; and Cora, an influencer wannabe, all decide to investigate. And when they come upon Summer's lifeless body, they soon realize that no filter is strong enough to mask the lies we tell ourselves.
Told in multiple POVs interspersed with social media posts and flashbacks, Live Your Best Lie has twists and turns that will keep readers turning the page and no one will be able to guess the ending.
About Jessie Weaver
Before writing about flawed, funny teens with big hearts, Jessie Weaver spent ten years teaching them English. She completed the Stanford University online novel writing program in 2019. Though she's an East Coast girl at heart, originally from Baltimore, MD, she currently lives just outside Denver, Colorado with her husband and two daughters. Live Your Best Lie is her first novel.
Website |  Instagram | TikTok | Goodreads | Amazon 
Giveaway
1 winner will receive a finished copy of LIVE YOUR BEST LIE, US Only.
Ends February 14th, midnight EST.
a Rafflecopter giveaway
Tour Schedule
Week One:
Week Two:
Week Three:
Week Four: