I am thrilled to be hosting a spot on the THE PERILOUS JOURNEY OF THE NOT SO INNOCUOUS GIRL by Leigh Statham Blog Tour hosted by Rockstar Book Tours. Check out my post and make sure to enter the giveaway! 
About The Book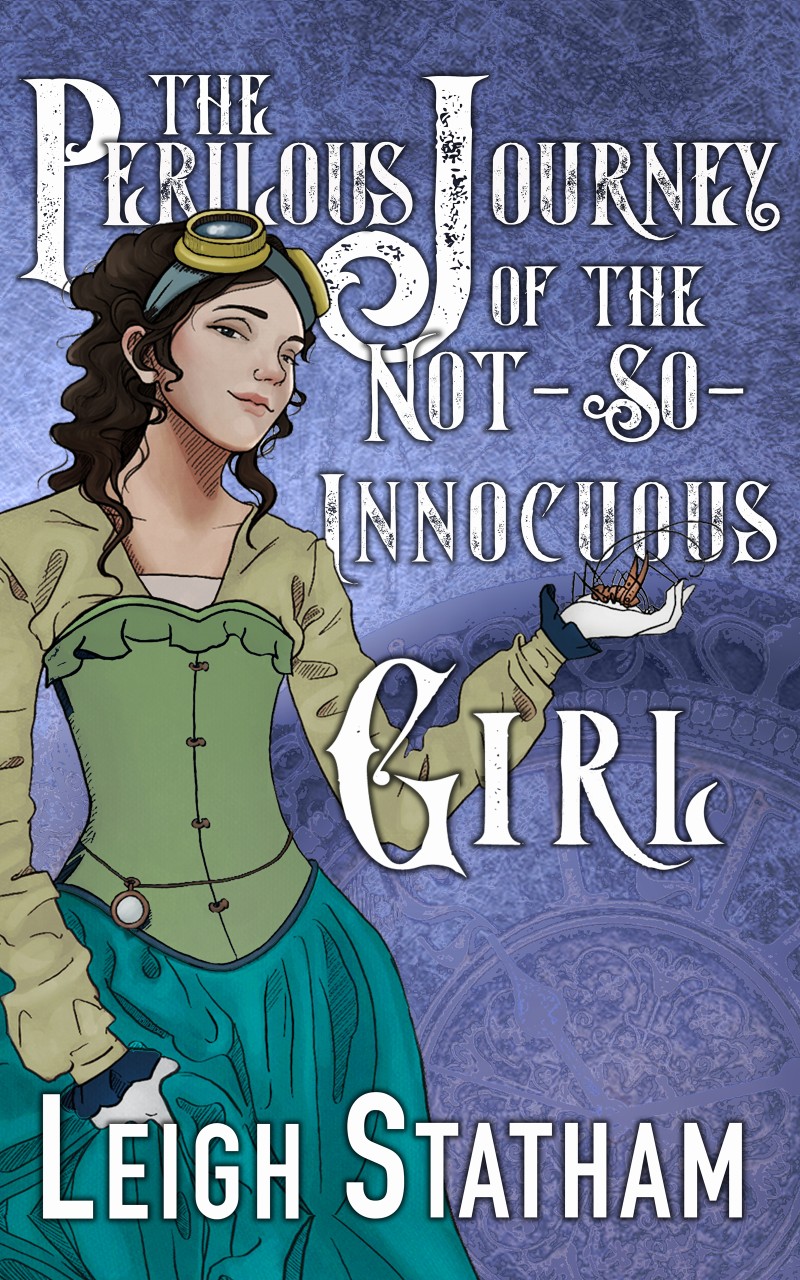 Title: THE PERILOUS JOURNEY OF THE NOT SO INNOCUOUS GIRL (The Perilous Journey of the Not So Innocuous Girl #1)
Author: Leigh Statham
Pub. Date: September 13, 2022
Publisher: Cricket Press, LLC
Formats: Paperback, eBook
Pages: 286
Find it: Goodreads, Amazon, Kindle, B&N, TBD, Bookshop.org
This brand new edition of the book contains updated historical facts, an amazing new cover, and extra punk for your steam machines!
Lady Marguerite lives a life most 17th-century French girls can only dream of: money, designer dresses, suitors, and a secure future. Except she can't quite commit to a life of dull luxury and she suspects she may be falling for her best friend, Claude, a common smithy in the family's steam forge. When Claude leaves for New France in search of a better life, Marguerite decides to follow him and test her suspicions of love–only the trip proves to be more harrowing than she anticipated. Love, adventure, and restitution await if she can survive the voyage.
Based on the true story of The Daughters of the King, Louis the XIV's social program to settle the wilds of Canada with women of noble birth, Marguerite's steampunk adventure follows in the footsteps of nearly one thousand brave women and girls who were rewarded handsomely for trekking across the pirate infested Atlantic to create a home in a strange land.
About Leigh Statham
Leigh Statham was raised in the wilds of rural Idaho and now resides in North Carolina. She has published five YA novels including her latest, Girls of War, from Owl Hollow Press. Her essays, poetry, and short stories can be found in the Remington Review, Southeast Review, North Carolina Literary Review, and several anthologies.
Leigh has an MFA in Young Adult literature from Converse College where she served as the Managing Fiction Editor at South 85 Journal for two years. She is the winner of the James Applewhite Poetry prize honorable mention and Southeast Review Narrative Nonfiction prize.
You can follow and contact her on Twitter, Facebook, Instagram, or Wattpad.
Website | Twitter | Facebook | Instagram | TikTok | Wattpad | Goodreads | Amazon |BookBub
Giveaway
1 winner will win a $10 Amazon Gift Card, International.
1 winner will receive a signed finished copy of THE PERILOUS JOURNEY OF THE NOT SO INNOCUOUS GIRL, US Only.
Ends September 27th, midnight EST.
a Rafflecopter giveaway
Tour Schedule
Week One:
Week Two: