I am thrilled to be hosting a spot on the GHOSTCLOUD by Michael Mann Blog Tour hosted by Rockstar Book Tours. Check out my post and make sure to enter the giveaway! 
About The Book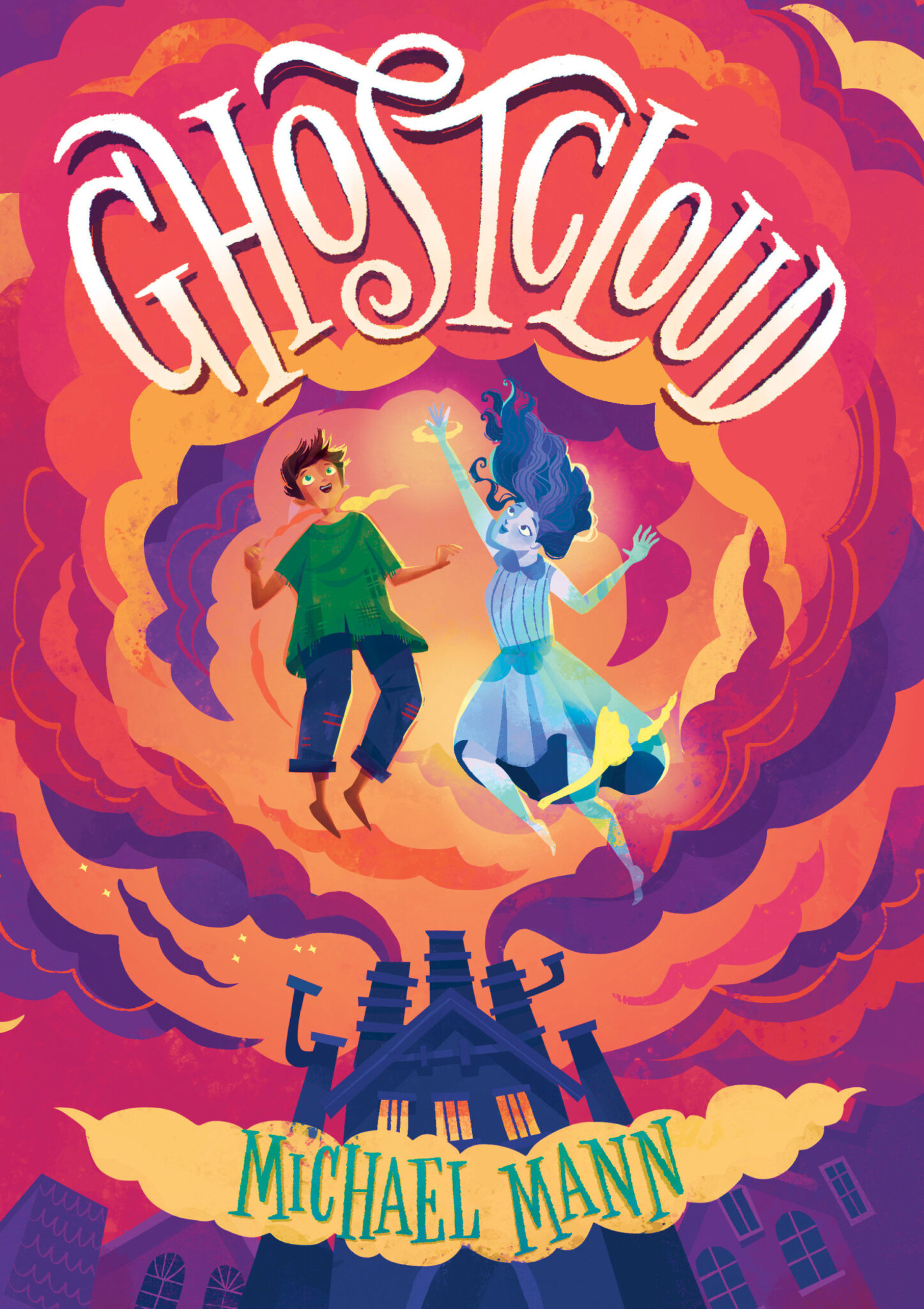 Title: GHOSTCLOUD
Author: Michael Mann
Pub. Date: September 27, 2022
Publisher: Peachtree
Formats: Hardcover, Paperback, eBook, Audiobook
Pages: 320
Find it: Goodreads, Amazon, Kindle, Audible, B&N, iBooks, Kobo, TBD, Bookshop.org
A riveting, magical escapade about finding friendship and the courage to set yourself free against all odds.
Kidnapped and forced to shovel coal underground, in a half-bombed power station, 12-year-old Luke Smith-Sharma keeps his head down and hopes he can earn his freedom from the evil Tabitha Margate. Then one day he discovers he can see things that others can't. Ghostly things. A ghostly girl named Alma, who can bend the shape of clouds to her will and rides them through the night sky. With Alma's help, Luke discovers his own innate powers and uncovers the terrible truth of why Tabatha is kidnapping children and forcing them to shovel coal. Desperate to escape, Luke teams up with Alma, his best friend Ravi, and new girl Jess. Can Luke and his friends get away before they each become victims to a cruel and sinister scheme?
Debut author Michael Mann delivers a wildly imaginative middle grade fantasy set in a smoke-stained world that's sure to entertain readers who are eager for an adventure with paranormal superpowers.
About Michael Mann
Michael's first writing success was for a poem about potatoes – in a competition run by a Yorkshire school catering company. As a 'reward', he had to shake hands with a giant potato mascot in front of his entire school. It would be many years before he dared write again.
These days, Michael is a teacher by day, dad by night, and mostly writes when he should be sleeping. He owes the idea for his middle grade novel, Ghostcloud, to his coal-mining grandad and a lifelong love of cloudspotting. He's half-Indian and passionate about diversity in children's literature, and loves books that keeps kids turning the page.
He has a first-class degree in anthropology, lives in East London with his (very patient) partner and their (less patient) toddler, and can be found playing board games when he's not busy losing his wallet. Michael was an Undiscovered Voices 2020 finalist, and his debut middle grade novel Ghostcloud will publish with Hachette in October 2021.
Website | Twitter | Instagram | Goodreads | Amazon 
Giveaway
1 winner will receive a finished copy of GHOSTCLOUD, US Only.
Ends October 4th, midnight EST.
a Rafflecopter giveaway
Tour Schedule
Week One:
Week Two: