It seems lately there's been an extra dose of Lucille Ball. First with the lukewarm Aaron Sorkin biopic Being the Ricardos and now with Amy Poehler's documentary Lucy and Desi. But if this was a contest, which in some ways it is, Poehler is the clear winner. Lucy and Desi is not only touching and clearly respectful but a more clear look at this iconic tv couple's life. Although she is primarily known for her work as a comedian either as Leslie Knope on Parks and Recreation or a cast member of Saturday Night Live, Lucy and Desi demonstrates a real understanding of documentary filmmaking.
The doc details the life of Lucy and Desi Arnaz, telling us how Lucy got her start in the movie industry and also how she met Desi. From Desi's side, we learn about his life back in Cuba and how he became a refugee after the revolution hit and he lost everything. Although Hollywood has always been full of nepotism, the story of Lucy and Desi is truly a rags-to-riches story. Ball never approached the job with a shrug but with the need of someone who needed to work to survive. She also never credited her humor and charm to anything but her own hard work. In her eyes, her talent came from careful cultivation and was far from natural.
However it wasn't just Lucy's physical gags and penchant for comedy that made her one of the most-watched faces of television, it was her collaboration with her husband Desi that ultimately lead to I Love Lucy reaching new heights. The doc honors the love between the two, and as a person who grew up on I Love Lucy and seeing Lucy and Ricky affectionately love each other on screen, it is good to see that not all of it was Hollywood magic. But it's also good to be scolded for romanticizing a couple that was clearly struggling under the pressure of an incredibly demanding industry.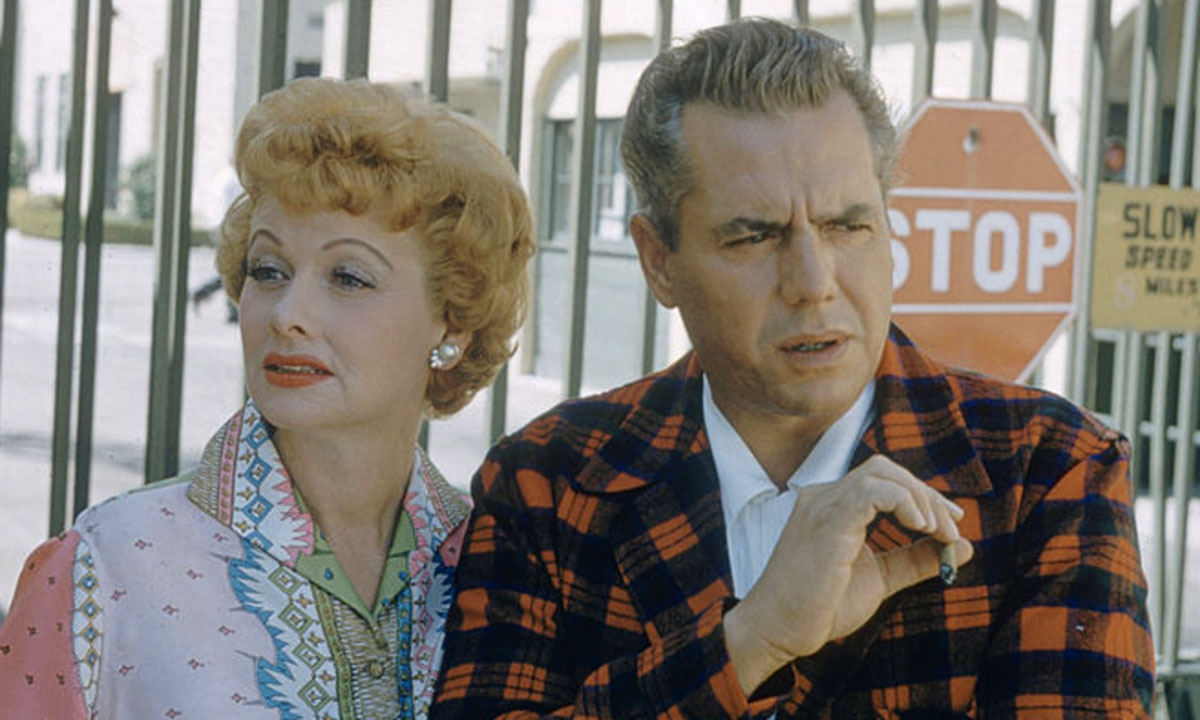 Although the work was insanely popular and launched both Lucy and Desi into Hollywood's hall of fame, it's clear that after many so many episodes and a crammed filming schedule (not to mention single takes for the entire I Love Lucy run) the cracks were beginning to show. Despite all of Arnaz's work, Ball was the leading lady and getting so much of the attention. It's impossible not to be touched by Arnaz's story from cleaning pigeon cages to being the president of Desilu Productions, yet his life always felt incomplete because of the fact that he could never go home.
Lucy and Desi looks at the couple through the eyes of an admirer. We hear the voices of Arnaz and Ball and their collaborators while we relive scenes from I Love Lucy, it's put together with love and care. Interview subjects like Bette Midler and Carol Burnett stand in as artistic descendants of Lucy, having been mentored by the comedian in her later years. It's clear that this doc is made by someone who not only loves Lucy and Desi, but understands what it takes to approach a balanced and respectful story when it comes to one of Hollywood's most influential and iconic pairings.