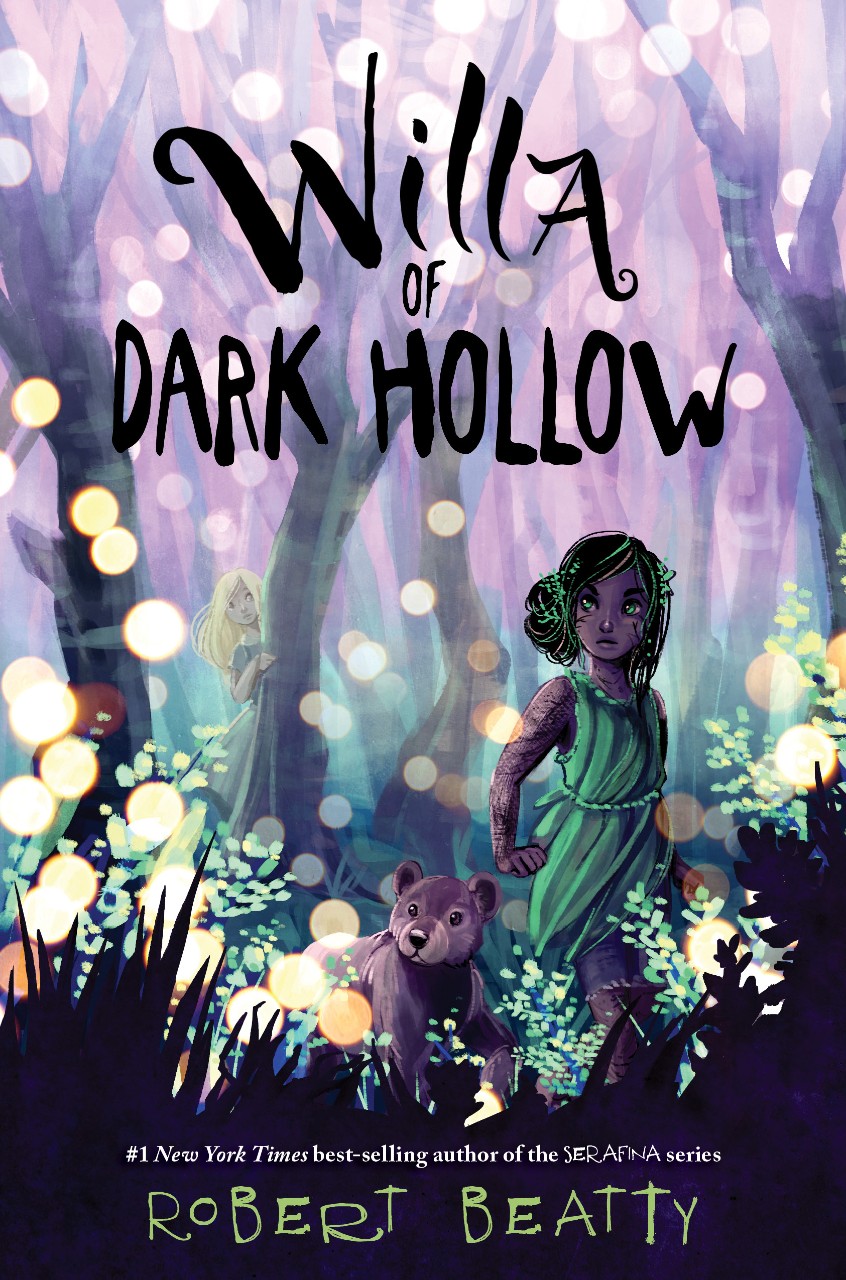 Title: WILLA OF DARK HOLLOW
Author: Robert Beatty
Pub. Date: May 4, 2021
Publisher: Disney-Hyperion
Formats: Hardcover, eBook, audiobook
Pages: 384
Find it: Goodreads, Amazon, Kindle, Audible, B&N, iBooks, Kobo, TBD, Bookshop.org
Robert Beatty's Willa and Serafina series are some of the best middle grade fantasies available today. Wonderfully written and captivating for readers of all ages, the stories Beatty tells seem timeless. He's created rich worlds rooted strongly in both historical fact and fiction that readers will want to return to time and time again.
Willa of Dark Hollow is the follow up to Willa of the Wood though it mostly stands alone. (I personally wouldn't jump in without reading Willa of the Wood but it is possible.) Caught between worlds at the turn of the century, Willa finds herself at odds with a logging operation that threatens the wild woods she calls home. But soon something even darker and more threatening than people arrives in the woods. Willa and her friends (including an orphaned bear cub!) quickly find themselves on yet another captivating journey that will keep young readers hooked from start to powerful, heart-wrenching finish.
I genuinely believe that Robert Beatty is one of the best authors in middle grade fantasy today. I love how he blends these fantastic worlds and characters into these historically based tales. He also doesn't pull punches, including darker themes and high stakes in his stories. The Serafina series was one of my recent favorites (my son loved reading the first book in school, too) and I enjoyed Willa's story, too. I end up recommending these books a lot and I really do love who much attention both series have been getting. I highly recommend you and your young readers check them out!
And, luckily, you have a chance to win a copy of Willa of Dark Hollow of your very own so you can. Read on and enter the giveaway below!
About Willa of Dark Hollow
Young nightspirit Willa discovers an ancient, powerful magic deep in the forest in the enchanting companion to Robert Beatty's instant #1 New York Times best-seller, Willa of the Wood.
This enchanting companion to Robert Beatty's instant #1 New York Times bestseller Willa of the Wood is perfect for any reader who cares deeply about the natural world. 
Willa and her clan are the last of the Faeran, an ancient race of forest people who have lived in the Great Smoky Mountains for as long as the trees have grown there. But as crews of newly arrived humans start cutting down great swaths of the forest she loves, she is helpless to stop them. How can she fight the destroyers of the forest and their powerful machines?
When Willa discovers a mysterious dark hollow filled with strange and beautiful creatures, she comes to realize that it contains a terrifying force that seems to be hunting humans. Is unleashing these dangerous spirits the key to stopping the loggers? Willa must find a way to save the people and animals she loves and take a stand against a consuming darkness that threatens to destroy her world.
Praise for Willa of the Wood
"Willa of the Wood will grip readers from its first page… Willa is… an admirable protagonist."—Culturess

"A moving, atmospheric journey of hope."—Kirkus Reviews

"Beatty conjures up a resourceful, compassionate heroine. Full of atmospheric details and richly described magic… this well-paced tale asks insightful questions about the relationship between nature and humans."—Publishers Weekly

"The heroine is an appealing character… and her anguish is clear as she wavers between frightened self-preservation and her desire to help her friends."—School Library Journal

"Willa is a strong and likable creature of the natural world, and seamlessly represents themes of loyalty, tradition, family, and stewardship of the Earth in this engaging story."—School Library Connection

Accolades:
2018 Goodreads Choice Awards: Middle Grade, finalist
2018 Cybils Award, Elementary Middle Grade Speculative Fiction Nominee
Amazon: Best Children's Books of 2018, ages 9-12
Imagination Soup: Best Middle Grade Chapter Books of 2018
BNKids: July's Best Books for Young Readers, selection (2018)
Brightly: 9 Middle Grade Books for Environmentally Conscious Kids, selection (2018)
PopSugar: The Best books for Kids in 2018, as Voted by Actual Kids and Parents Who Read Them, selection
A Mighty Girl: 2018 Books of the Year, ages 9-12
Willa of the Wood and Willa of Dark Hollow are being adapted into a multi-season, live-action television series!
Giveaway
3 winners will win a finished copy of WILLA OF DARK HOLLOW, US Only.
a Rafflecopter giveaway
About Robert Beatty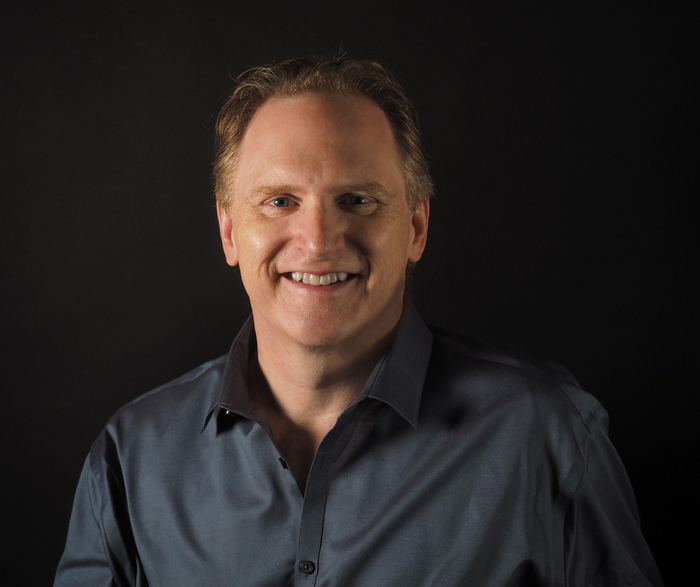 Robert Beatty is the #1 New York Times best-selling author of the Serafina series and the Willa of the Wood series published by Disney Hyperion. Loved by young readers and adults alike, the Serafina and Willa books are being taught in over a thousand classrooms nationwide and have been translated into over 22 languages. Robert lives in the Blue Ridge Mountains of Asheville, North Carolina with his wife and three daughters. He writes full-time now, but in his past lives, Robert was one of the early pioneers of cloud computing, the founder/CEO of Plex Systems, the co-founder of Beatty Robotics, and the chairman/CTO of Narrative magazine. In 2007, he was named an Entrepreneur of the Year. When asked about the inspiration for his books, Robert said, "The Serafina and Willa books grew out of my desire to write stories about unusual and heroic young girls for my three daughters."
Website | Twitter | Facebook | Instagram | Goodreads | Amazon
Tour Schedule
Week One:
Week Two:
Week Three:
Week Four:
Week Five:
Week Six: