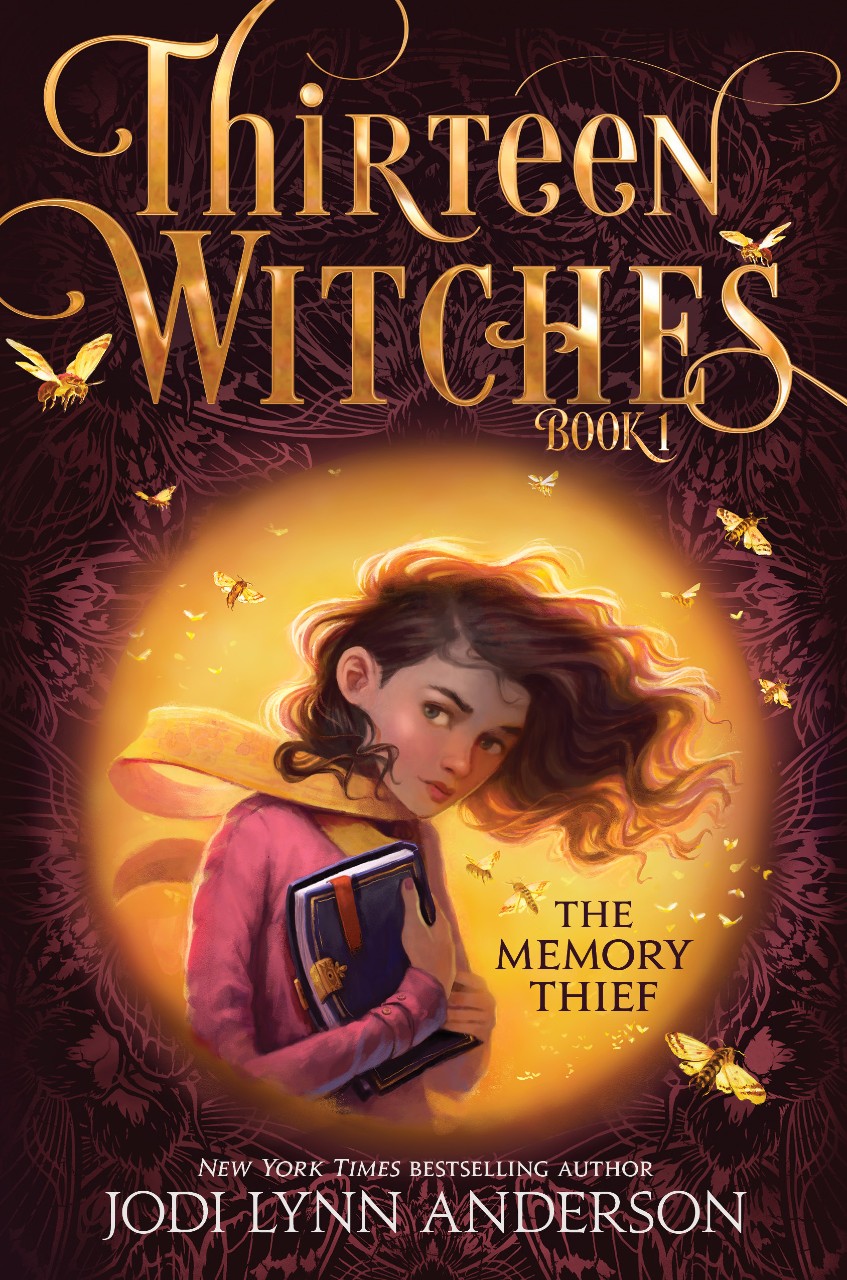 Title: THE MEMORY THIEF
Series: Thirteen Witches #1
Author: Jodi Lynn Anderson
Pub. Date: March 2, 2021
Publisher: Aladdin
Formats: Hardcover, eBook, Audiobook
Pages: 336
Find it: Goodreads, Amazon, Kindle, Audible, B&N, iBooks, Kobo, TBD, Bookshop.org
The Memory Thief is the beginning of what has so far proven to be a captivating new middle grade fantasy series. Author Jodi Lynn Anderson expertly blends magic and the supernatural with an inspiring story of hope and imagination. I was hooked from the book's dark, foreboding opening to the hopeful ending which promises further adventures and an expansion on the fantastic world of magic Anderson has created.
The Memory Thief – the first in the Thirteen Witches series – introduces readers to Rosie, a smart but quiet middle schooler who has no idea what fate has in store for her. After growing up with an absent, neglectful mother she's found an escape in telling stories. But as she gets older she finds herself feeling the pressure to grow up and catch up to her peers (especially her much more confident best friend, Germ). When she's shown a world of magic, ghosts, curses, and more the fantasies she used as an escape suddenly become a reality – but a terrifying one where ghosts are real, her mother is cursed, and her very life is in danger.
Rosie, Germ, and a cast of ghostly figures (some who become friends) are suddenly thrust into a race against time as the same witch who cursed Rosie's mother long ago threatens Rosie herself.
The journey is fascinating, the world(s) they uncover are captivating, and the characters are both real and inspiring. Anderson somehow manages to tell such a fantastic story while still delving deep into very real feelings about growing up and coming of age. Rosie in general is a wonderful heroine. I related to her in so many ways as a nerdy, quiet middle schooler who loved to write stories and loved Harry Potter. That's probably one of the reasons I loved the story so much. Rosie felt a lot like me and I suspect a lot of readers will feel the same.
I highly recommend this book for young readers who love fantasy (and aren't afraid of a little bit of a darker story). It's hopeful and fantastic. As far as middle grade reads go it's really a perfect pick. I can't wait to see what happens in the next books. This is a series to keep your eye on!
About the Book
Perfect for fans of The Girl Who Drank the Moon, this fantastical and heartfelt first book in a new trilogy from New York Times bestselling author Jodi Lynn Anderson follows a girl who must defeat thirteen evil witches.

Twelve-year-old Rosie Singer's mom is missing whatever it is that makes mothers love their daughters. All her life, Rosie has known this…and turned to stories for comfort. Then, on the night Rosie decides to throw her stories away forever, an invisible ally helps her discover the Witch Hunter's Guide to the Universe, a book that claims that all of the evil in the world stems from thirteen witches who are unseen…but also unstoppable. One of these witches—the Memory Thief—holds an insidious power to steal our most precious treasures: our memories. And it is this witch who has cursed Rosie's mother.

In her quest to save her mom—and with her wild, loyal friend "Germ" by her side—Rosie will find the layers hidden under the reality she only thought she knew: where ghosts linger as shades of the past, where clouds witness the world, and a ladder dangles from the moon leading to something bigger and more. Here, words are weapons against the darkness, and witch hunters are those brave enough to wield their imaginations in the face of the unthinkable.

At the core of this stunning novel—the first of the Thirteen Witches trilogy from critically acclaimed author Jodi Lynn Anderson—is a passionate argument that stories have the power to create meaningful change…and a reason to hope even when the world feels crushing. 
Giveaway
3 winners will win a finished copy of THE MEMORY THIEF, US Only.
a Rafflecopter giveaway
About the Author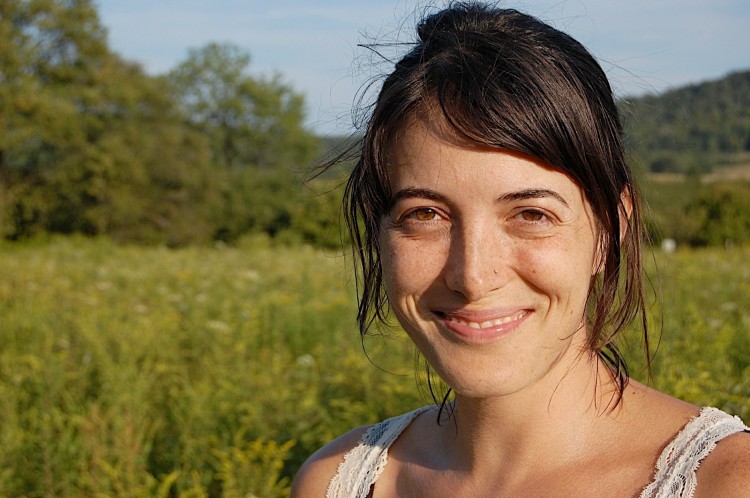 Jodi Lynn Anderson is the bestselling author of several critically acclaimed books for young people, including the May Bird trilogy and My Diary from the Edge of the World. She lives with her husband, son, and daughter in Asheville, North Carolina, and holds an MFA in writing and literature from Bennington College.
Website | Facebook | Goodreads | Amazon
Tour Schedule