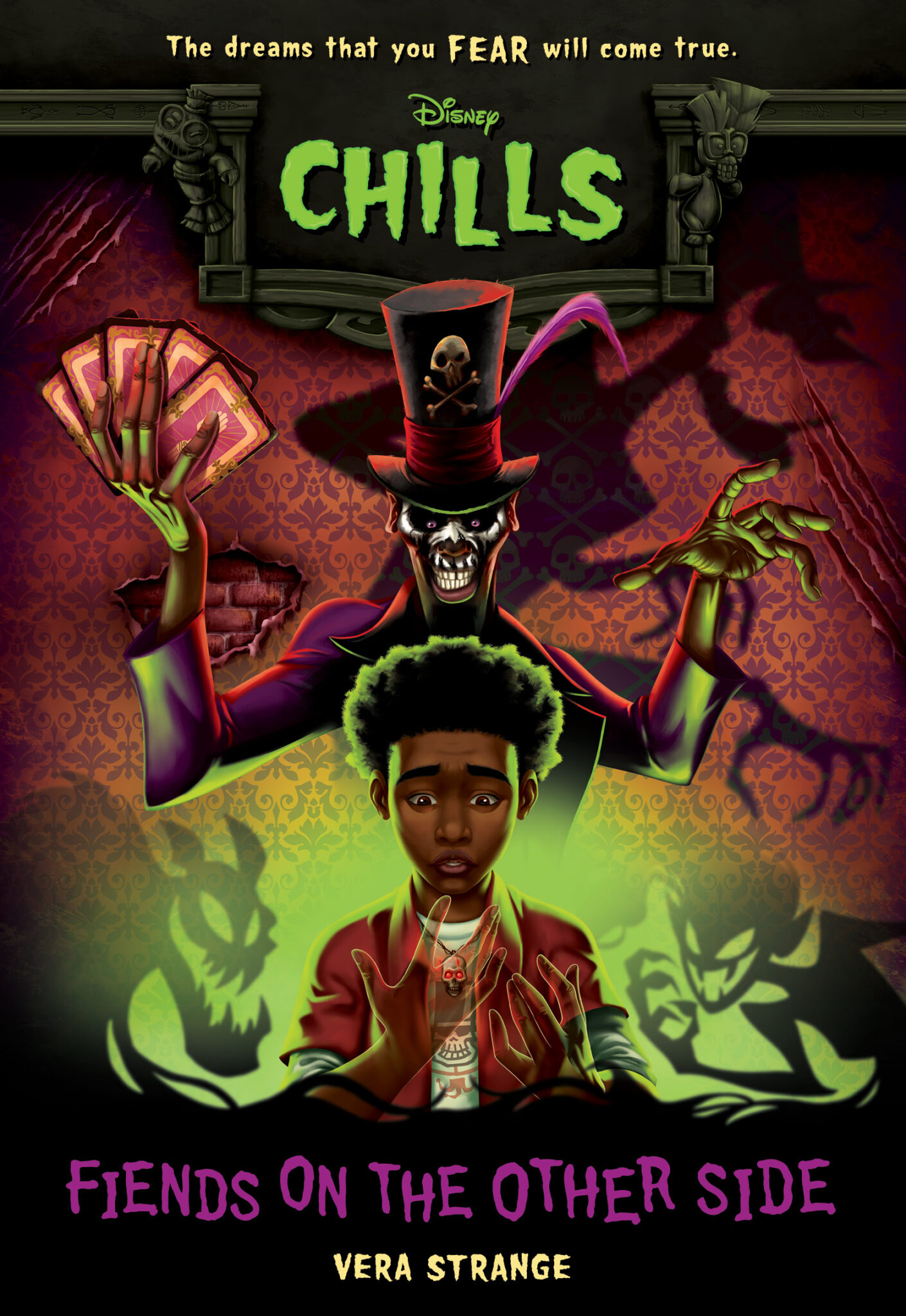 Title: FIENDS ON THE OTHER SIDE (Disney Chills #2)
Author: Vera Strange
Pub. Date: October 6, 2020
Publisher: Disney-Hyperion
Formats: Paperback, eBook
Pages: 208
Find it: Goodreads, Amazon, Kindle, B&N, iBooks, Kobo, TBD, Bookshop.org, Buy a SIGNED Copy!
Halloween is upon us and that means it's time for some spooky reads! The Disney Chills series is a great introduction to scarier reads for kids who also happen to love Disney movies. The series adapts familiar villains and storylines into modern settings, pitting kids against dark forces.
Fiends on the Other Side – the second book in the series of standalone stories – brings Dr. Facilier from The Princess and the Frog to modern day New Orleans. Young Jamal lives in the shadow of his twin brother, Malik, and dreams of being as cool as him. But after their reclusive grandmother leaves him a strange heirloom, things begin to get weird very fast. Suddenly he's in Dr. Facilier's crosshairs and he has the unexpected opportunity to change his own fortune.
Unfortunately, it comes at a devastating cost.
Jamal and his friend Riley find themselves at odds with Dr. Facilier (and his otherworldly friends) as they try to make things right. But just because this is a middle grade chapter book and it's Disney doesn't mean happy endings are guaranteed. Fiends on the Other Side flips the script on the usual Disney fairy tale and the stakes are very real.
Fiends on the Other Side – and the Disney Chills series as a whole – will be great for kids who want a spooky story but aren't quite ready for Goosebumps or other spookier stories. The familiar Disney faces will help ease them in and the fast paced, easy reads will definitely keep them entertained!
Giveaway
3 winners will receive a finished copy of FIENDS ON THE OTHER SIDE (Disney Chills #2), US Only.
a Rafflecopter giveaway
About the Book
"I know many things. Including the fact that you have something that belongs to me . . . ."
Twelve-year-old Jamal has always lived in his twin brother, Malik's, shadow. All he wants in the world is to know, just for one day, what it's like to be his more popular, more talented, and more confident brother. So when a mysterious man named Dr. Facilier appears and offers Jamal the opportunity to do just that, Jamal jumps at the chance. But when he wakes up the next morning to find his dream has come true, he learns it comes at a terrible cost. There's a reason people say "Never make a deal with the Shadow Man." And Jamal is about to find out why.
Grab your night-light, dear reader, and prepare to be CHILL-ed!
About the Author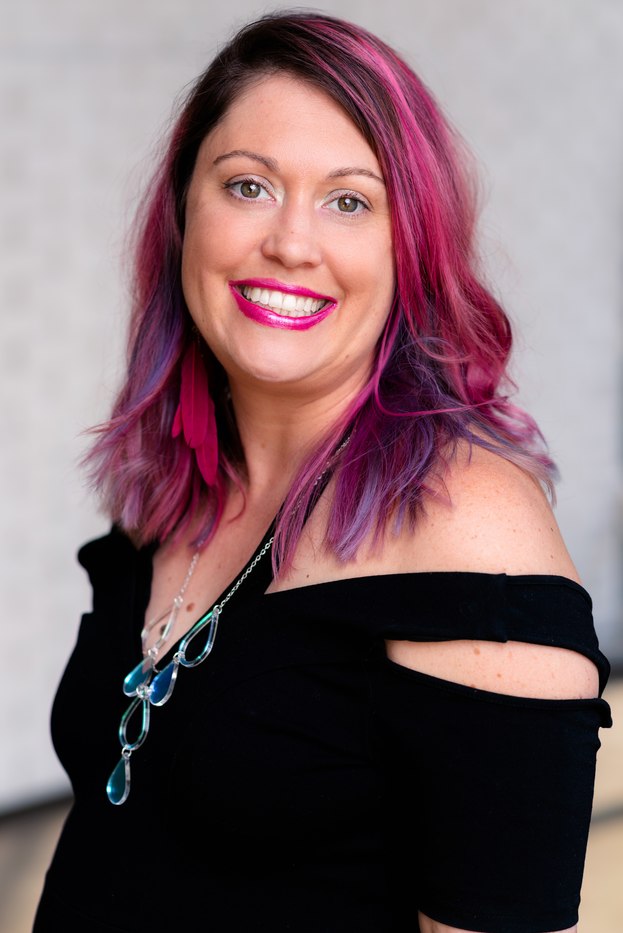 Jennifer Brody (writing as Vera Strange) is a graduate of Harvard University and a creative writing instructor at the Writing Pad. She began her career working in Hollywood on many films, including The Lord of the Rings and The Golden Compass. She lives and writes in LA, where she's hard at work on her next book. You can find her on Twitter @JenniferBrody, and Instagram and Facebook @JenniferBrodyWriter.
Website | Twitter | Facebook | Instagram | Goodreads | Amazon
Tour Schedule
Week One:
Week Two: