Scholastic's Graphix imprint has been releasing some of my favorite kids' graphic novels over the last few years. I got my first look at the Mr. Wolf's Class series last year and I eagerly picked up the second shortly after it came out. Now there's a third one releasing soon!
One of the reasons I've enjoyed it so much is that it's incredibly relatable for young readers as it's mostly a silly, slice-of-life story about an everyday, ordinary elementary school classroom. Of course, it's not exactly ordinary when you consider the fact that all the students (and the teachers!) are animals but still. The kids all have very different personalities and backgrounds that get developed and addressed over time. Each book is a new opportunity to get to know Mr. Wolf and his class as well as to see them get up to something new.
Mr. Wolf's Class, the first book in the series, focused primarily on the first day of school which meant readers get their first real introduction to the class. Mr. Wolf, a new teacher, is just starting his first year as a fourth grade teacher at Hazelwood Elementary and joined by his class of seventeen kiddos. Some are just trying to make new friends, some are just trying to settle into a new school year, one loses something important to him, and one loses, well, herself!
By the time we meet back up with everyone in Mr. Wolf's Class: Mystery Club the kids are much more used to each other and have gotten into the swing of the new school year. In this book we see them form a club to figure out what happened to one of their teachers, where Aziza's frisbee disappeared to last year, and more. And everyone starts getting ready for Randy's party!
Mr. Wolf's Class's diverse cast of characters all have different things that they're dealing with at school as well as at home. A couple times the series touches on some tough personal topics in some very compassionate ways. In the first book, Sampson struggles with bullying on the bus and his insecurity about making friends. Then, in the second book, Oscar doesn't feel like he can go to Randy's party because he knows his family doesn't have any money to buy a present.
As I said before, I really enjoy how relatable these books are because while obviously none of our kids are animals in real-life they can easily see themselves and their friends in Mr. Wolf's Class. Graphic novels are also really cool now especially among elementary and middle grade readers which means kids will be excited to pick this one up. My twelve year old loved them even though he's long since moved past the fourth grade!
The third book comes out September 3rd, 2019 – so next week! We can't wait to check it out. Since the third book deals with the class writing personal narratives I'm looking forward to see what else we learn about all these crazy kids. We bet you'd love to meet Mr. Wolf's Class, too!
---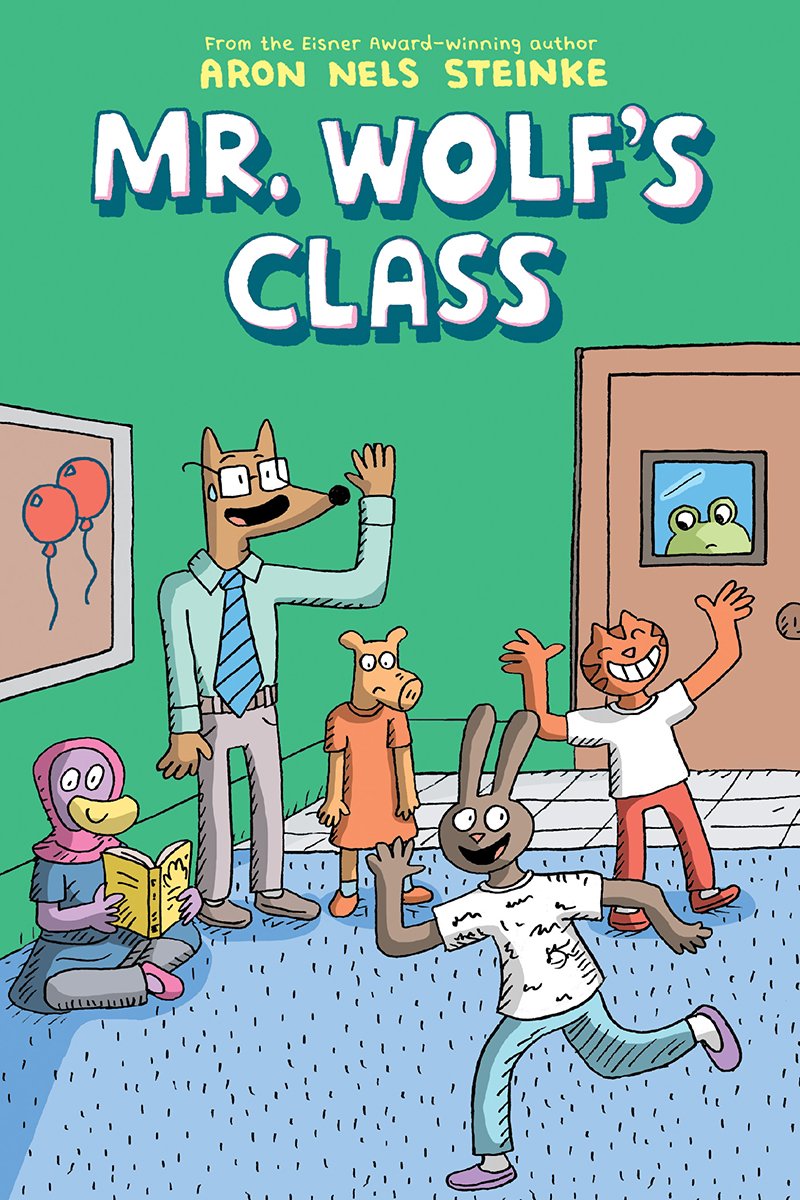 Title: Mr. Wolf's Class
Author: Aaron Nels Steinke
Series: Mr. Wolf's Class #1
Release Date: June 26, 2018
GoodReads | Amazon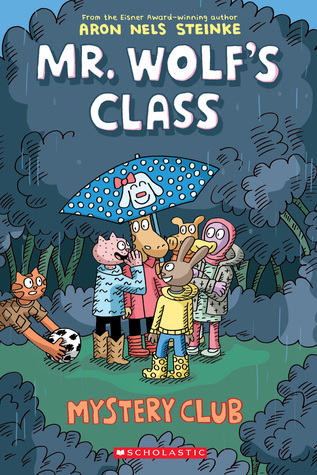 Title: Mr. Wolf's Class: Mystery Club
Author: Aaron Nels Steinke
Series: Mr. Wolf's Class #2
Release Date: February 26, 2019
GoodReads | Amazon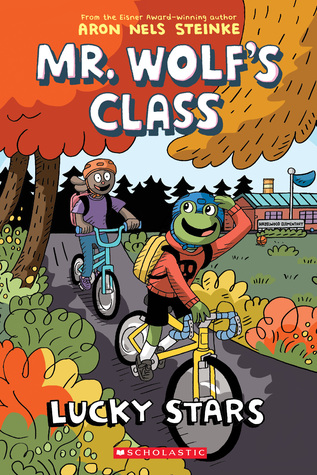 Title: Mr. Wolf's Class: Lucky Stars
Author: Aaron Nels Steinke
Series: Mr. Wolf's Class #3
Release Date: September 3, 2019
GoodReads | Amazon